'Sesame Street' Is Now An Actual Location In New York City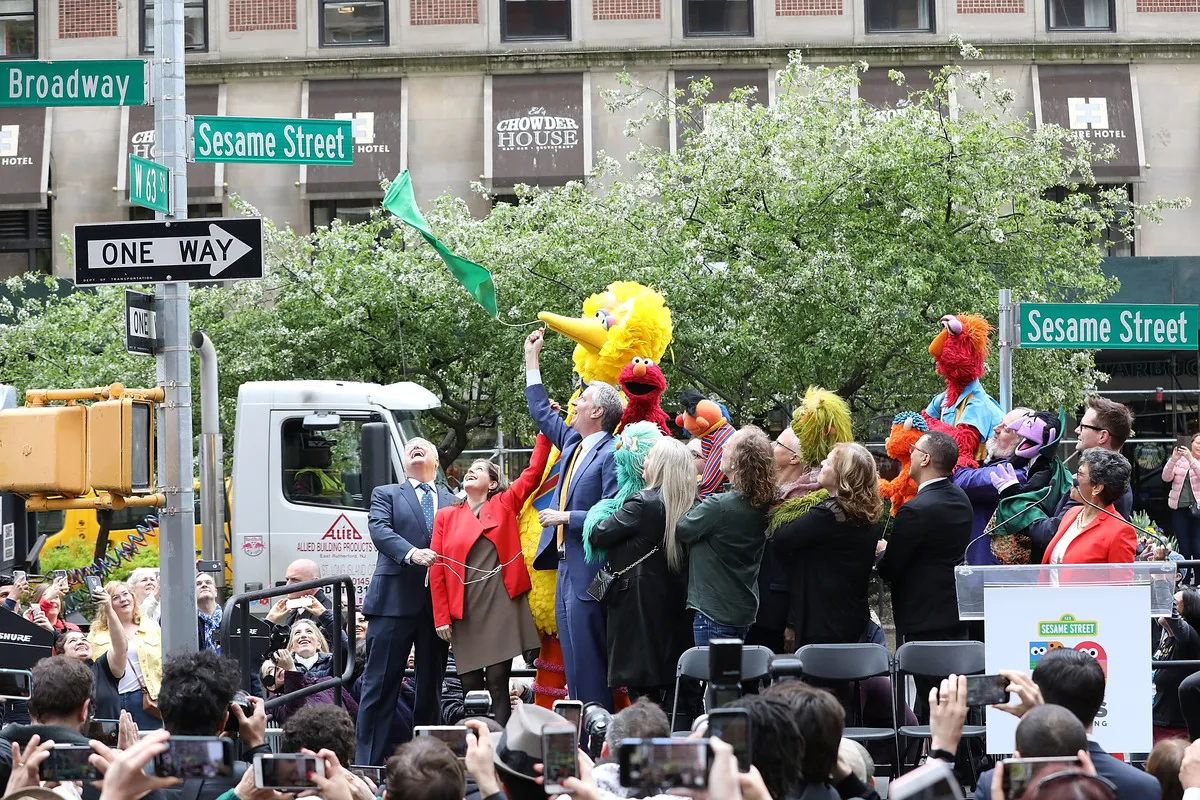 Anyone who had a childhood ought to remember that chorus of the Sesame Street theme song: "Can you tell me how to get, how to get to Sesame Street?" Since the show premiered in 1969, there was no definite answer to that question. But 50 years later, in 2019, the fictional Sesame Street now has a permanent place in the real world.
To honor Sesame Street's 50th anniversary, New York City gave the Sesame Street of our imaginations a real home at the intersection of West 63rd Street and Broadway. Mayor Bill de Blasio officially changed the name of the intersection in a ceremony on Wednesday, May 1st, which he also dubbed "Sesame Street Day."
"Fifty years of extraordinary programming, 50 years of making people's lives better, 50 years of helping children believe in themselves," Mayor de Blasio said. He was joined on stage by Big Bird, Elmo, Bert, Ernie, and the rest of the gang.
Over the years, many people have surmised that Sesame Street takes place somewhere in New York City but never really knew the precise location of this street with its colorful cast of neighbors. It's been said that the street has always been based between West 63rd and West 64th Streets in the Lincoln Square neighborhood of Manhattan.
Sesame Street is actually filmed in Queens at the Kaufman Astoria Studios. Regardless of whether you go there or the newly-minted "Sesame Street," hopefully it's a sunny day when you do.