Yikes! The Worst Gowns Worn At The Emmys
The Emmys inspire both fashion designers and actors to don their best outfits, accessories, and hairstyles. Unfortunately, there are times when these choices fall flat and do more harm than good.
From a bad fit, too many frills, or just a confusing design, here are some of the worst looks seen from the Emmy red carpet.
Lena Dunham, 2014 Emmy Awards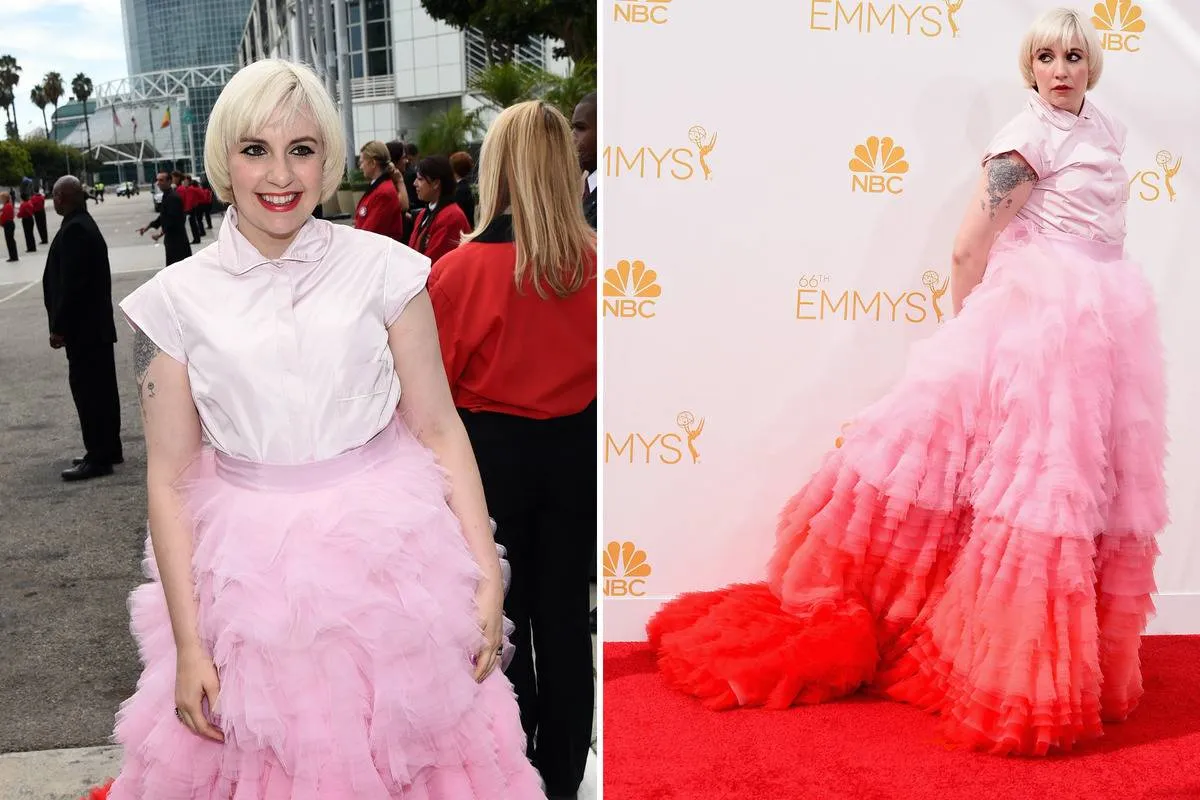 Lena Dunham wore a Giambattista Valli skirt that echoed pink birthday cakes, with its tiered layers erupting into every shade of pink, from pale baby pink to a fiery hot pink train.
While the concept itself isn't terrible, the poor fitting on the Girls star leaves a lot to be desired.
Portia de Rossi, 1999 Emmy Awards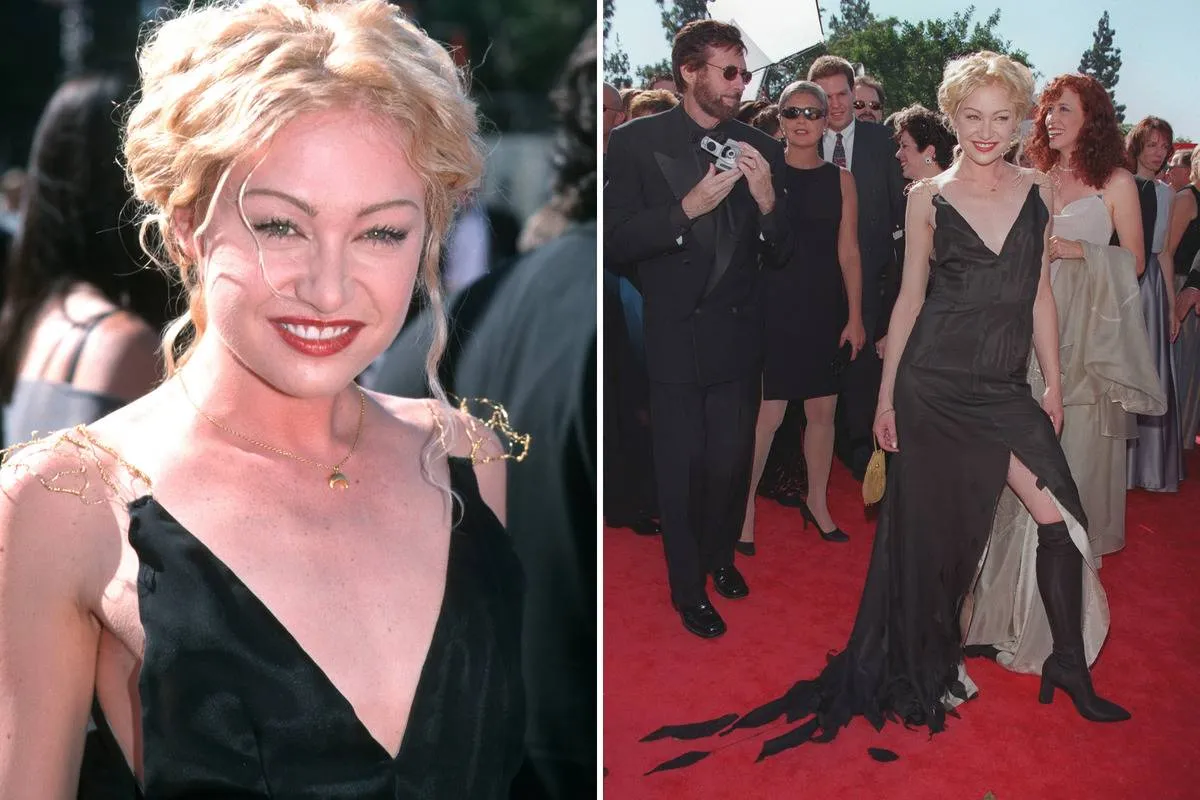 Portia de Rossi appeared at the 1999 Primetime Emmys in support of Ally McBeal. Her witchy red carpet look is a black gown with a shredded side split and knee-high black boots that remain hidden under the dress.
While the actress may have been going for an "edgy" look, the resulting look is a lot more Halloween.
Gwendoline Christie, 2019 Emmy Awards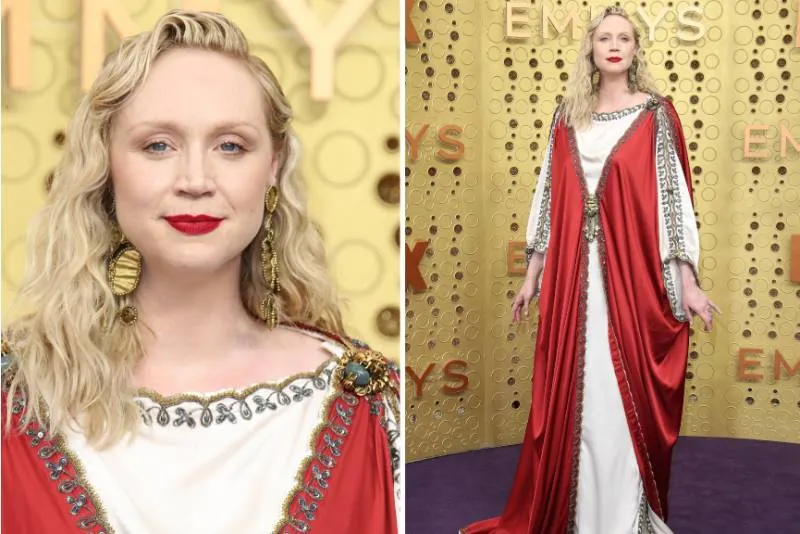 Game of Thrones star Gwendoline Christie seemed to think she was still on set of the HBO series when she walked onto the carpet of the 2019 Primetime Emmy Awards.
While interesting and fun, Christie is dressed as though she is heading to a Renaissance fair rather than an award ceremony.
Geena Davis, 2000 Emmy Awards
Geena Davis wore this sheer Pamela Dennis-designed gown to the 52nd annual Primetime Emmy Awards, turning many heads as she did.
The dress is entirely transparent while still covering most of Davis' body. The dress may have worked if it was a black or white sheer color, but the optic illusion pattern ultimately makes the dress look cheap.
Anna Chlumsky, 2016 Emmy Awards
Anna Chlumsky's Christian Siriano gown is a champagne-colored dress with an attached cape, creating a train. Siriano designed the dress according to the actress's specifications, saying, "she wanted this very weird shape because she just had a baby. So she really, I think, didn't want to show too much of her body but still wanted to look cool."
That may be understandable, but the overall look is an ill-fitting dress with a poor choice of fabric that looks heavy on the actress and does her no favors.
Jennifer Anniston, 1999 Emmy Awards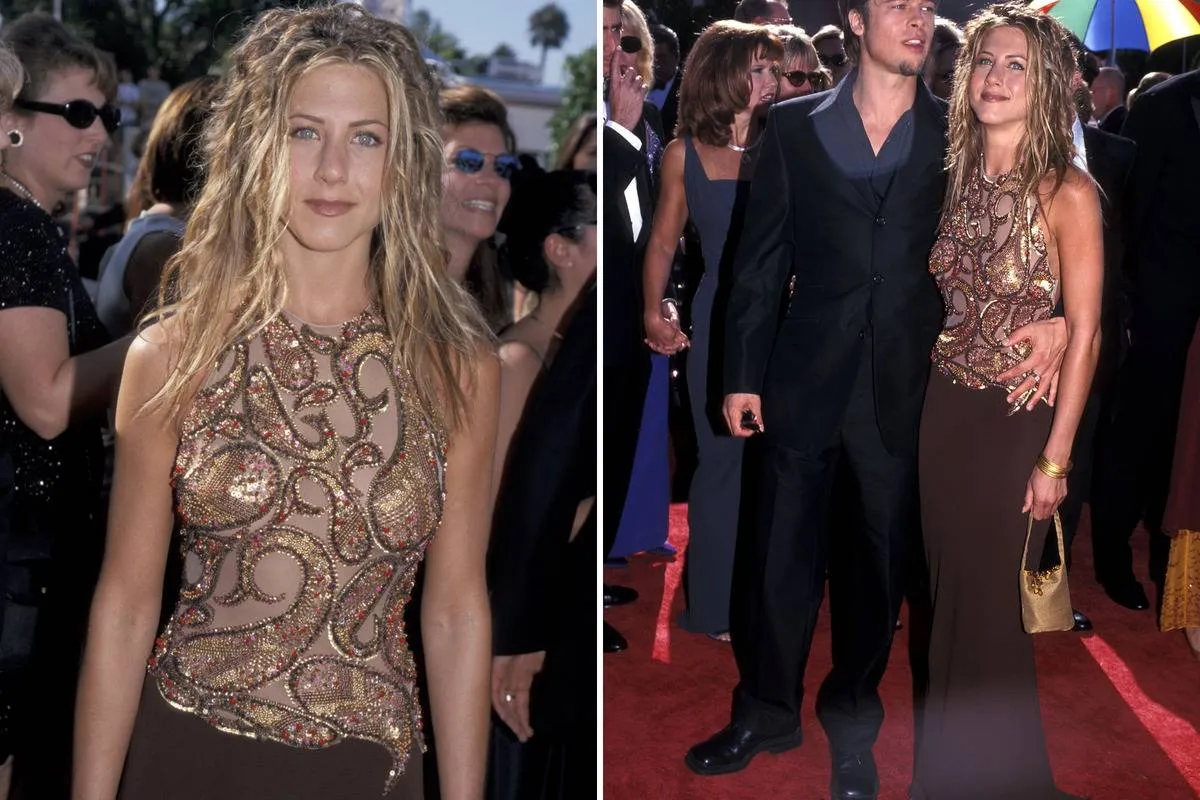 This Jennifer Anniston look features an ornate sheer bodice with golden twists, red jewels, and a floor-length brown skirt.
The result? The dress looks more like part of a costume paired with an ordinary skirt—the wavy hair, an attempt at tousled beach waves, looks more like bedhead. All in all, it is not the actress's best red carpet look.
Barbra Streisand, 2004 Emmy Awards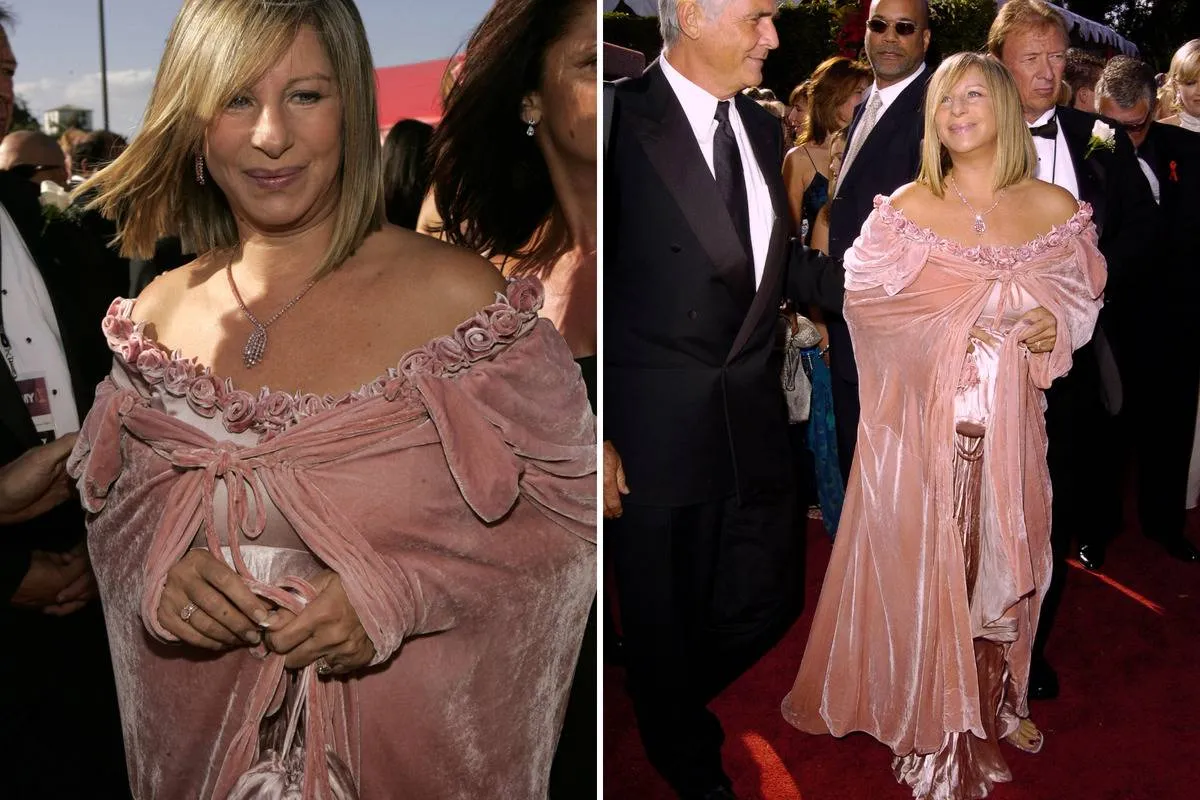 Barbra Streisand wore a pink velvet dress and matching cape to the 56th Emmy Awards with a simple necklace.
Although the choice of velvet is questionable in the Los Angeles weather, the design of the dress overall drags down the iconic singer, who looks more like she's wearing at least two throw blankets.
Tracee Ellis Ross, 2018 Emmy Awards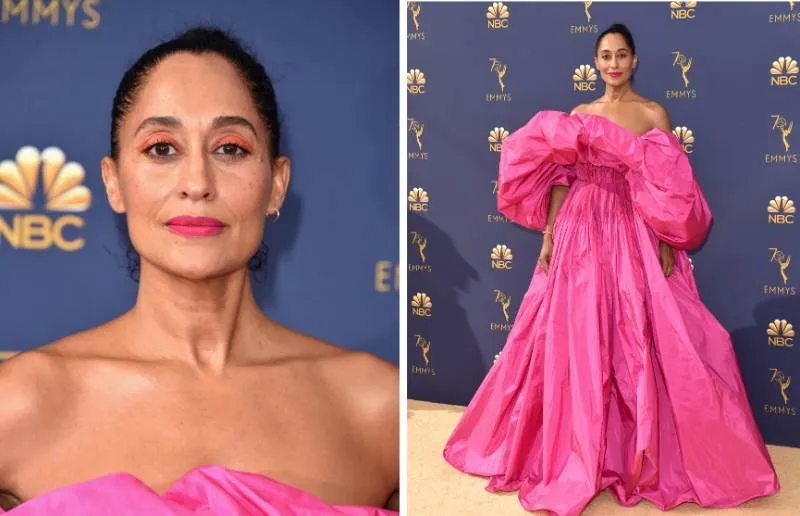 For the 2018 Emmy Award ceremony, actress Tracee Ellis Ross made a bold choice -- a bright fuchsia Valentino Haute Couture duvet gown. This gown definitely turned some heads but perhaps, not for the right reasons.
The voluminous gown swallowed the actress, with the ruffled sleeves and bodied and huge skirt.
Heidi Klum, 2015 Emmy Awards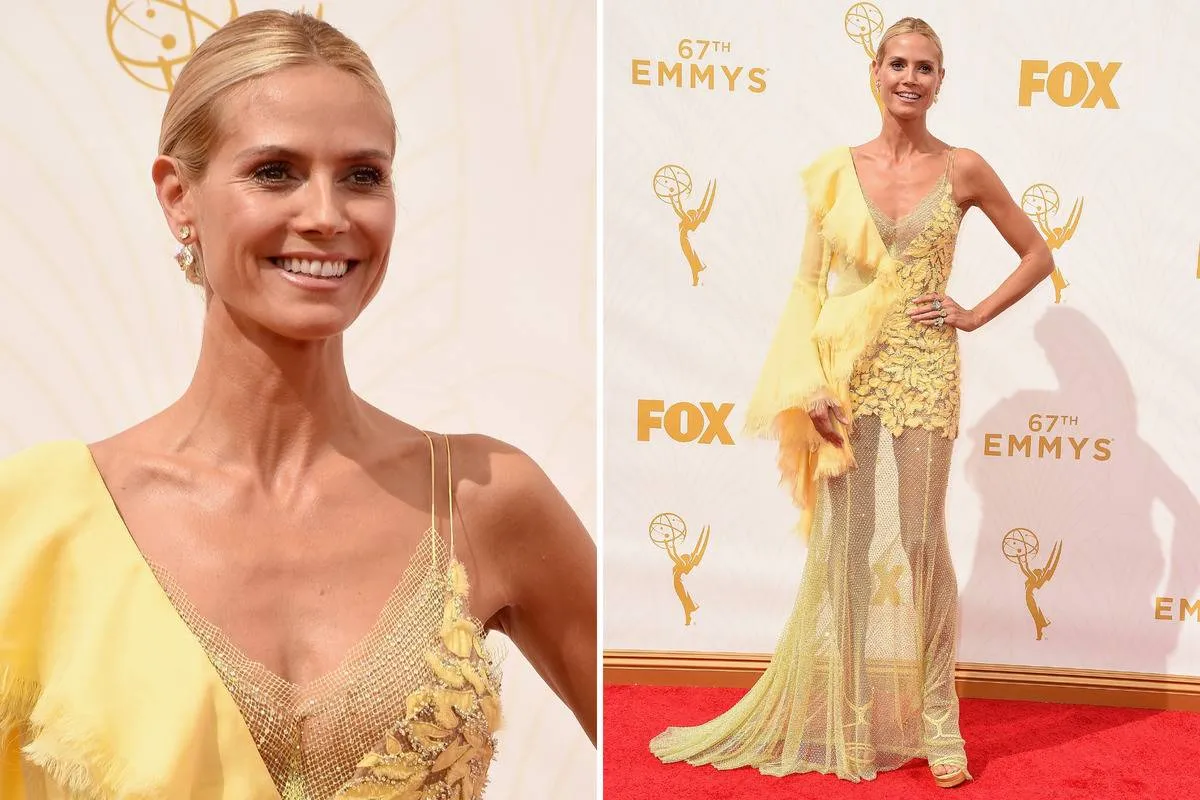 Where to begin - Heidi Klum appears to be trying to achieve the unachievable, wearing three different gowns at once.
The yellow Atelier Versace gown is an asymmetrical floor-length gown with a bolero sleeve on the right arm, a feathered slip on the left, and a sheer train covering the actress's legs. There's nowhere to focus on this dress; its overly busy design makes it seem more like it's wearing the model than the other way around.
Sarah Jessica Parker, 2000 Emmy Awards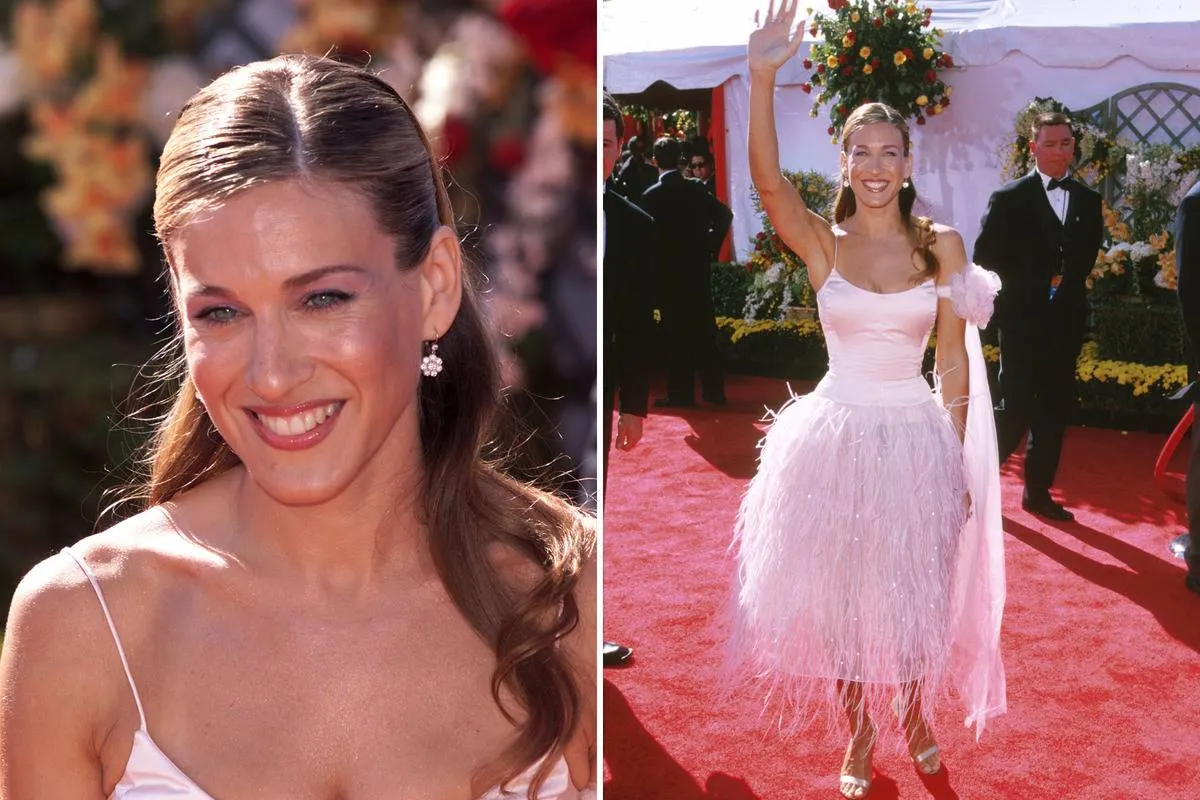 This Oscar de la Renta-designed light pink dress brings to mind ballerinas and prom.
The famous gown, which brought Sarah Jessica Parker a lot of attention at the time, has aged poorly, thanks to the feather skirt and satin top. Overall, the dress doesn't fit into the formal setting of the Emmys and looks a little too casual.
Calista Flockhart, 1999 Emmy Awards
While this outfit would work amazingly well for dinner at a restaurant, it does not work for the Emmys.
Ally McBeal star Calista Flockhart sported a simple knotted white blouse and flowing golden silk skirt to the Emmys. The overly casual outfit looks very out of place at the award show and looks like something hastily grabbed out of Flockhart's closet.
Kendall Jenner, 2019 Emmy Awards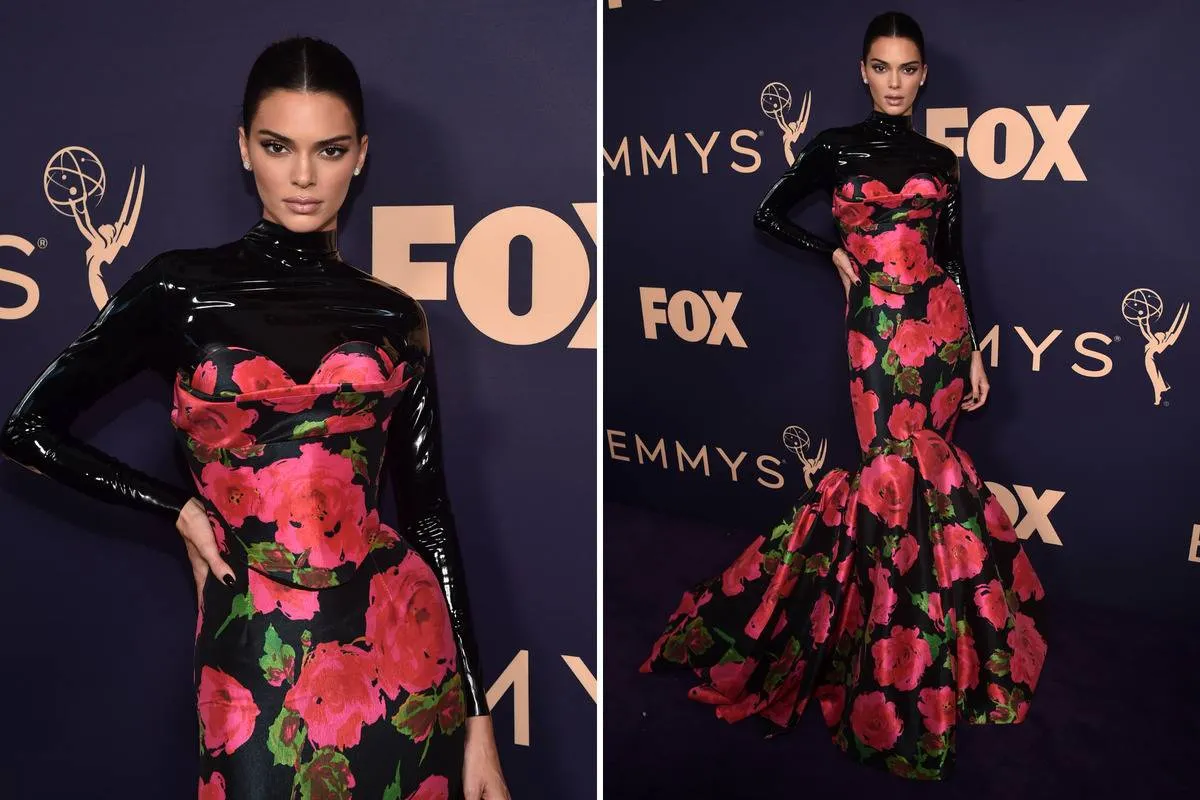 This Richard Quinn gown features a black latex turtleneck underneath a rose print mermaid gown.
The outfit itself is eye-catching and sure to get a lot of attention, but as an Emmy look, it seems very out of place and edgy in the more formal yet subtle gowns that typically adorn the red carpet.
Gwyneth Paltrow, 2019 Emmy Awards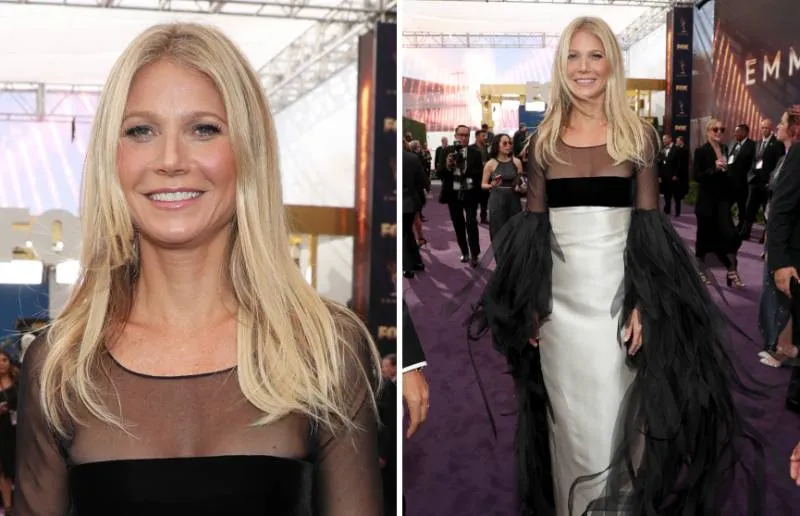 Sadly, Gwyneth Paltrow's dress flopped at the 2019 Emmy Awards. The column-style of the pearl satin dress does nothing for her figure, with the black band and sheer sleeves leaving little to be desired.
And, while the long feathered sleeves are beyond fun, they look out of place with an otherwise ordinary gown.
Constance Wu, 2018 Emmy Awards
Constance Wu wore this gunmetal-colored sequined strappy dress in 2018 with Giuseppe Zanotti platform heels.
From the get-go, the dress appears too long for the actress and too loose at her waistline and shoulders, thanks to the asymmetrical strap going across the chest. Rather than complimenting her, the dress is just a bad fit that looks messy.
Kiernan Shipka, 2015 Emmy Awards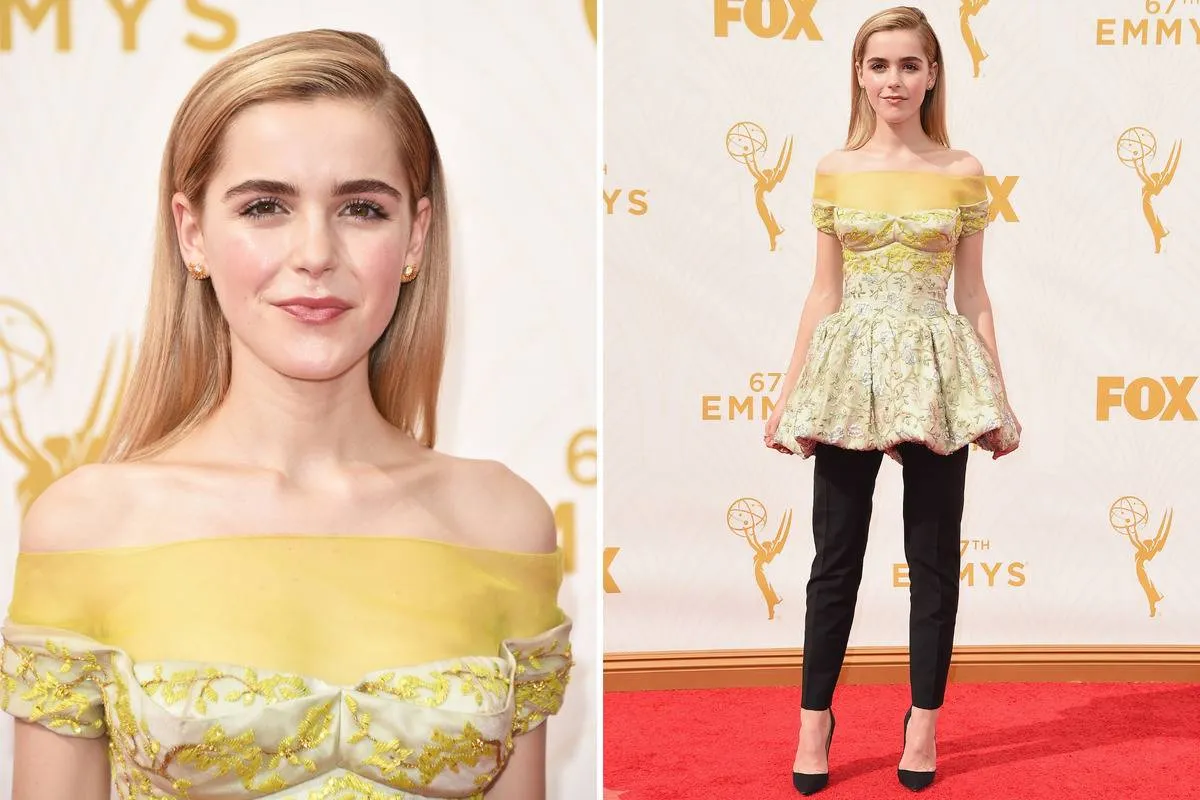 Like some other outfits in this list, Kiernan Shipka's 2015 Emmy Awards red carpet looks confusing and like it's trying to be too many things at once.
With an off-the-shoulder yellow tunic dress, skinny black pants, and pointed heels designed by Dior, the outfit seems like the actress couldn't decide what vibe she was going for: fun and flirty or serious businesswoman?
Sarah Silverman, 2009 Emmy Awards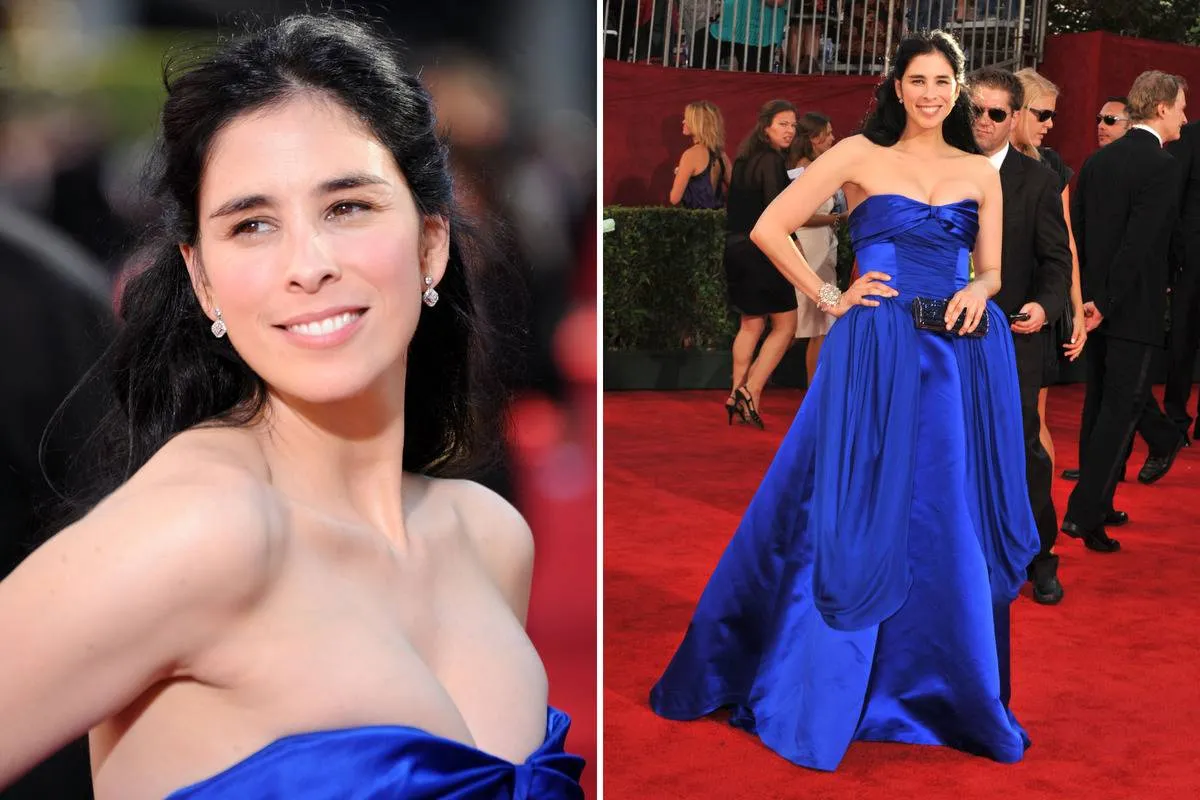 Sarah Silverman wore this stunning blue satin gown at the 61st Emmy Awards - with the color being the only stunning thing about it.
While the color looks lovely on Silverman, the dress is frumpy, with too much fabric and nothing to support it, particularly at the hip.
Paula Abdul, 2002 Emmy Awards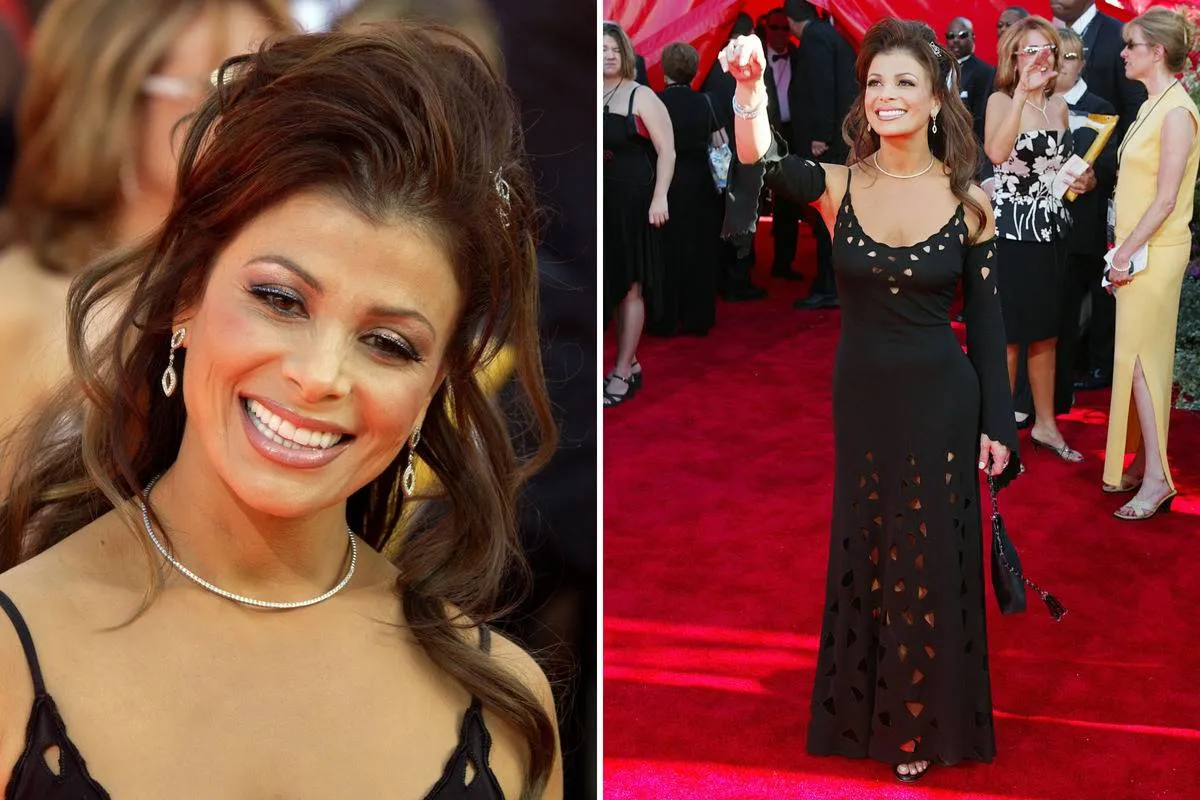 "I am so thrilled to be wearing this dress. Look, it's got built-in air-conditioning," said Paula Abdul about this black gown featuring triangle cut-outs along the top and down the front.
The former American Idol judge may have loved this dress, but the cut-outs cheapen the dress; certainly not red carpet worthy.
Cyndi Lauper, 1995 Emmy Awards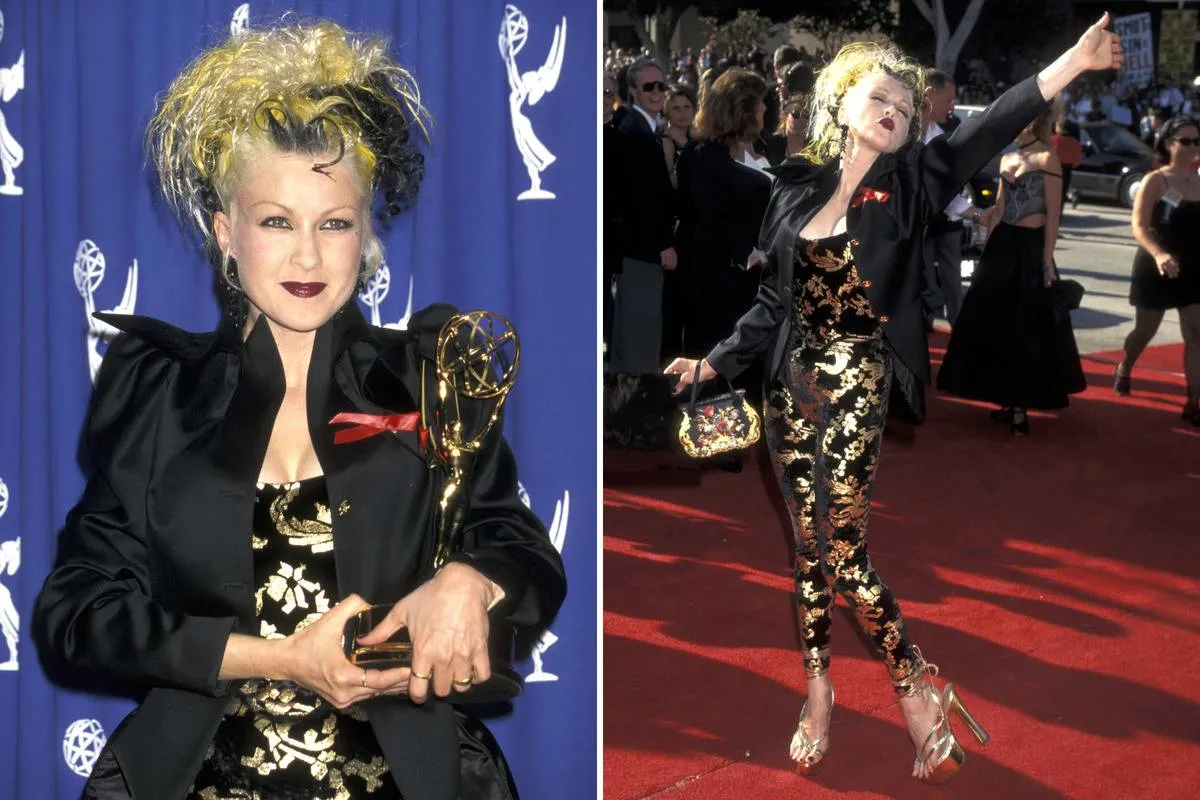 Cyndi Lauper must have been having fun when she put this outfit together.
The singer sported this head-to-toe gold look in 1995 with a matching clutch, golden platform heels and black satin coat, and a crimped updo with a dark blue fringe. At least she matches with her Emmy award.
Lena Headey, 2012 Emmy Awards
This Game of Thrones star wore what appears to be a black negligee underneath a draping black coverup.
The resulting look seems far too casual and suggestive compared to the more formal dresses you expect to see on the red carpet. Headey's simple ponytail does nothing to help the outfit and only makes it look bleaker.
Jennifer Garner, 2004 Emmy Awards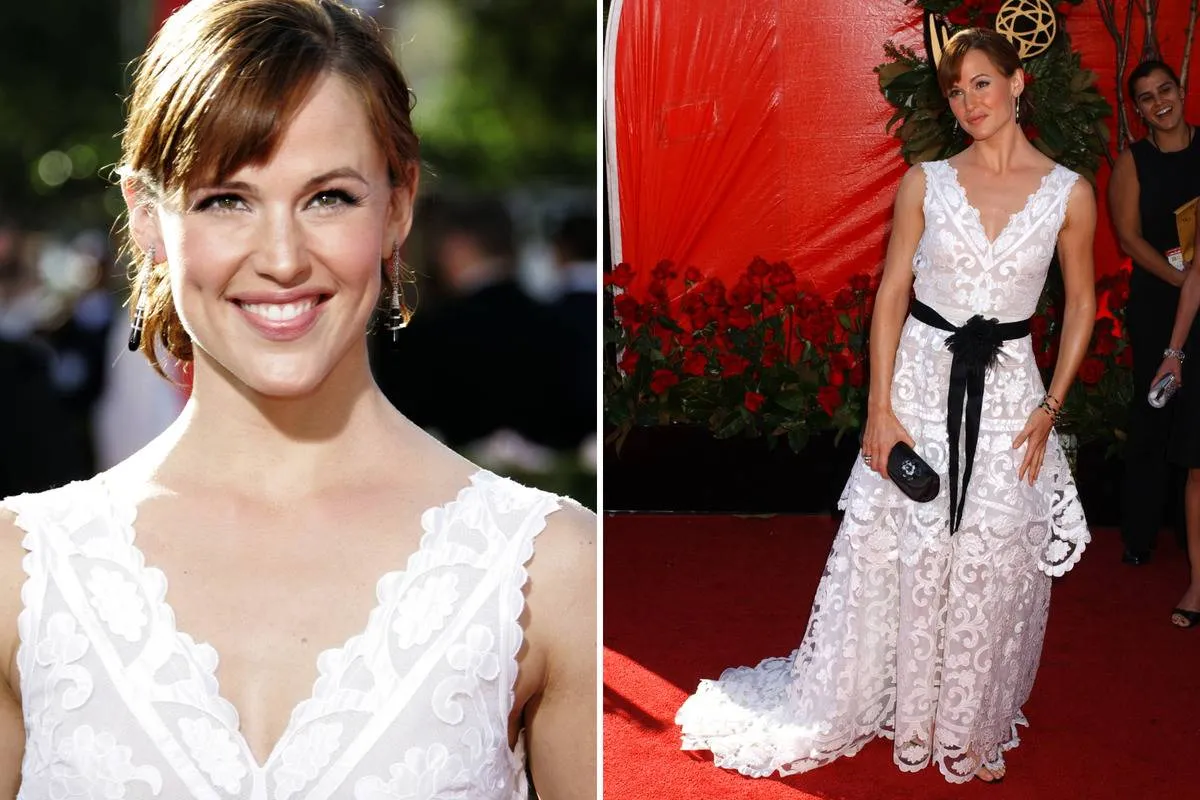 Jennifer Garner's dress for the 2004 Emmy Awards is lace upon lace, with nothing else except a black tie at the waist that does nothing to change the look of the dress, making her look frumpy rather than elegant.
With a fabric that looks more like a lace runner, the dress swallows the actress and looks outdated.
Laura Dern, 2018 Emmy Awards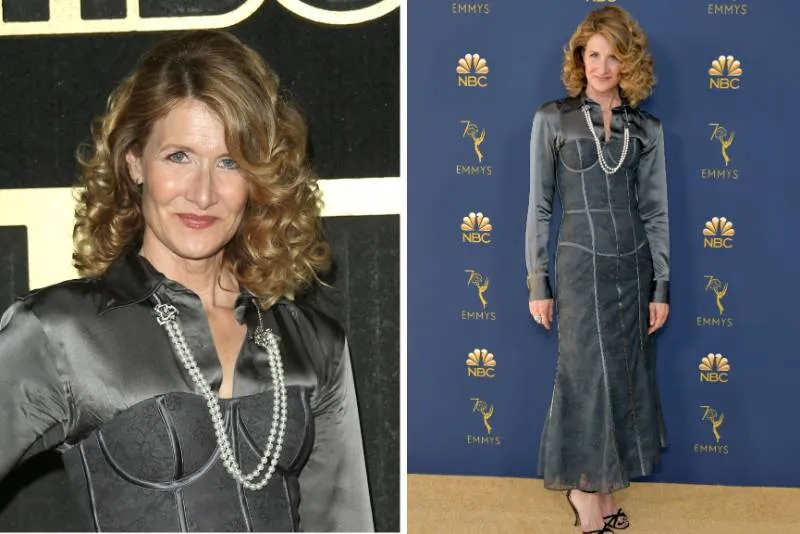 Actress Laura Dern had an interesting choice of attire for the 2018 Emmy Awards. Foregoing a typical dress, Dern wore what looks like a button down shirt over a strapless gown, a bold choice for an otherwise formal event.
The chain slung across her neck gave her an edgy appearance, something that looked a bit out of place on the carpet.
Sarah Hyland, 2016 Emmy Awards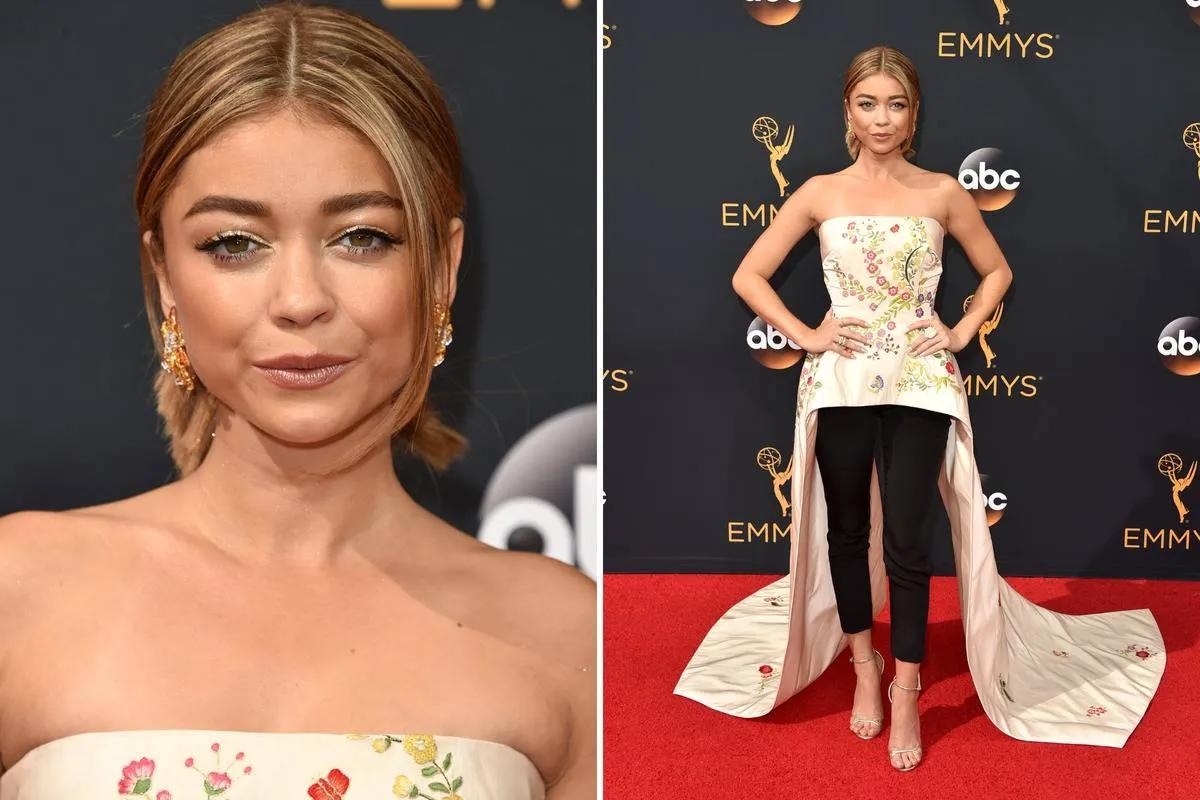 Business in the front, party in the back? Sarah Hyland's outfit at the 2016 Emmy Awards is a Monique Lhuillier piece with an embroidered bodice with a dramatic train at the sides, black cigarette pants, and Jimmy Choo Molly sandals.
The overall look appears mismatched, with the black pants contrasting badly with the flowery top. On top of that, it is a bit too casual for the Emmy Awards.
Lucy Liu, 2000 Emmy Awards
This pale green Versace dress worn by Luci Liu drew so much criticism that she was a regular member of "worst dressed" lists at the time, mainly for the shock factor of the skin-colored slip underneath the green gown.
The thing is, the slip isn't the only thing not working for this gown. With her skin tone, the pale green color leaves Liu looking sickly rather than vibrant on the red carpet.
Naomi Grossman, 2015 Emmy Awards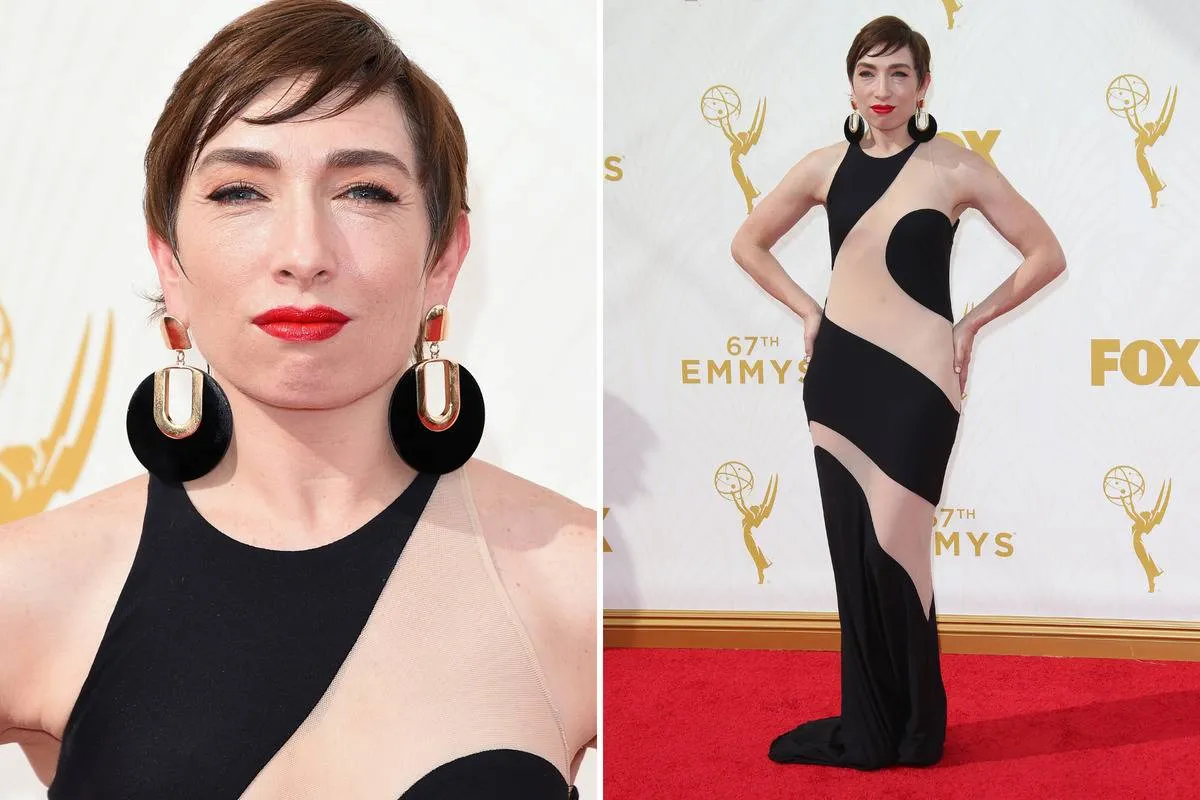 Naomi Grossman's dress for the 2015 Emmy Awards does little to show off the actress with its strange geometrical design.
Instead, the dress seems to hang off her body, awkwardly imitating the look of skin in a way that's more uncomfortable than interesting. The chunky earrings and vibrant lip also look out of place with the gown.
Emma Corrin, 2021 Emmy Awards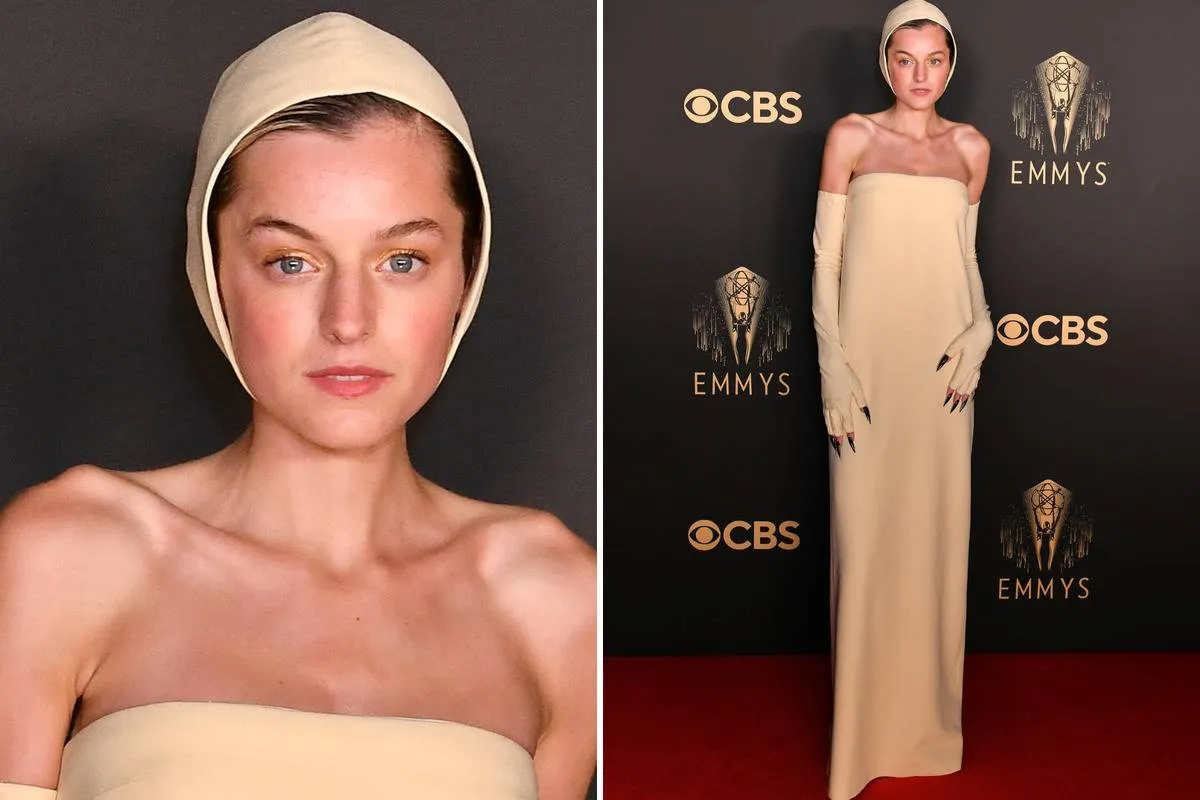 Miu Miu designed Emma Corrin's dress for the 2021 Emmy Awards, which was a pastel yellow strapless gown, a matching bonnet, and fingerless gloves to show off long, sharp fake black nails.
The look is undoubtedly runway chic but seems out of place at a formal gathering like the Emmys.
Courtney Peldon, 2004 Emmy Awards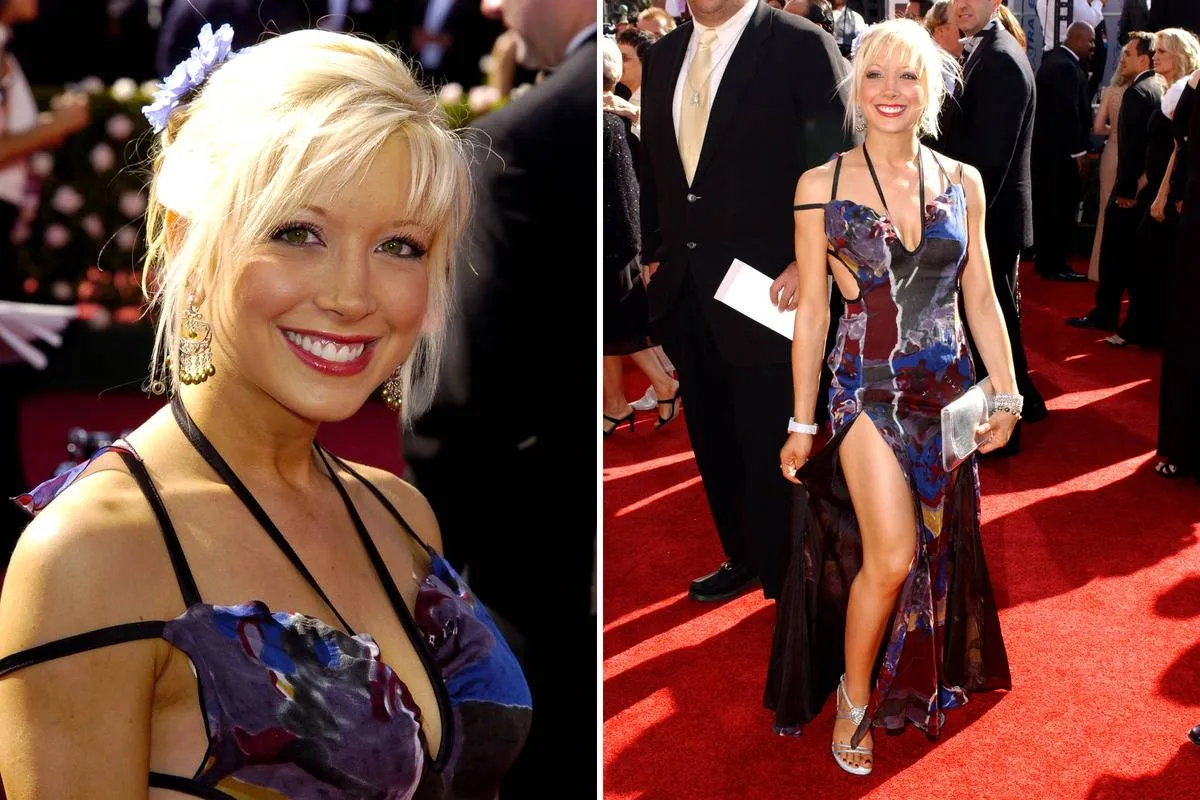 This dress worn by Courtney Peldon seems to be haphazardly designed, with a confusing set of straps along the top of the dress.
The rest of the dress features a pattern of red, blue, grey, and some yellow, giving the dress the effect of having been torn apart and, overall, looking more sloppy than artistic.
Rita Wilson, 2010 Emmy Awards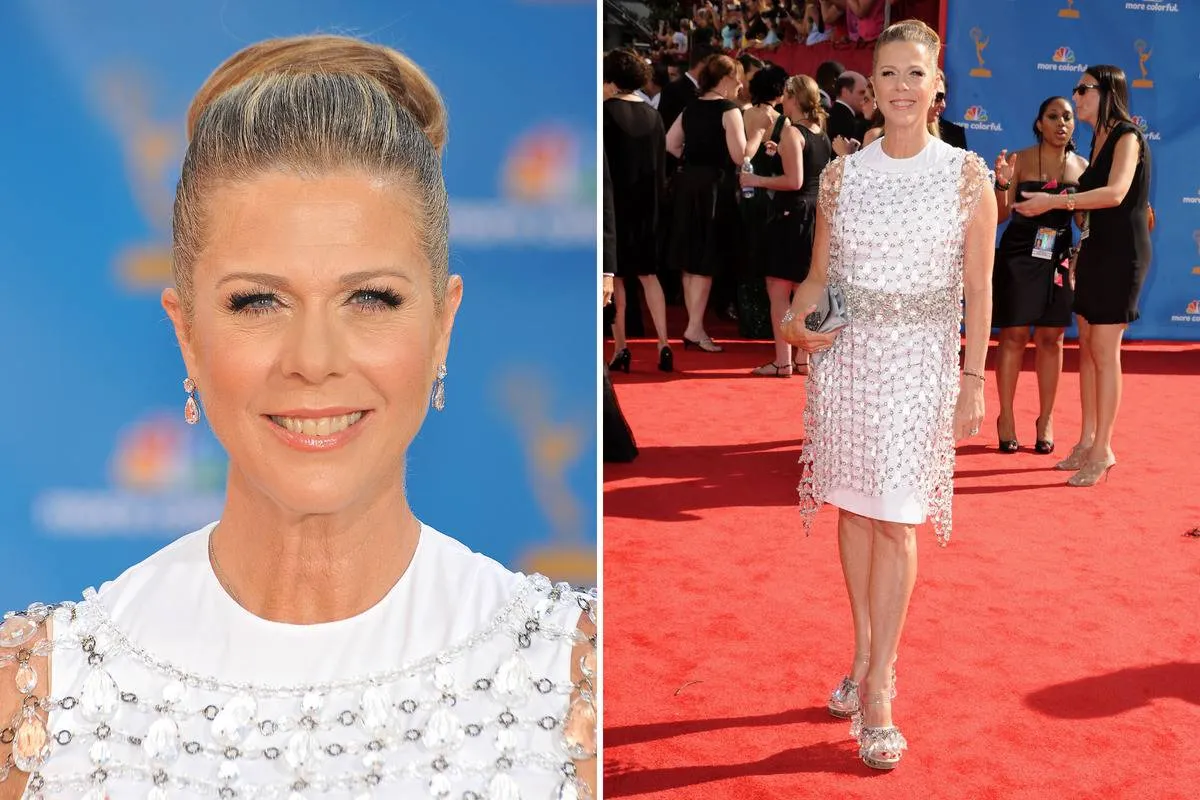 This Rita Wilson look regularly topped "worst dressed" lists at the time, and for a good reason.
The dress seems almost randomly put together, a white a-line dress underneath a crystal-adorned Prada shift. It's a shapeless mess. The only saving grace? The fabulous Prada glass heels she donned with the look.
Mindy Kaling, 2010 Emmy Awards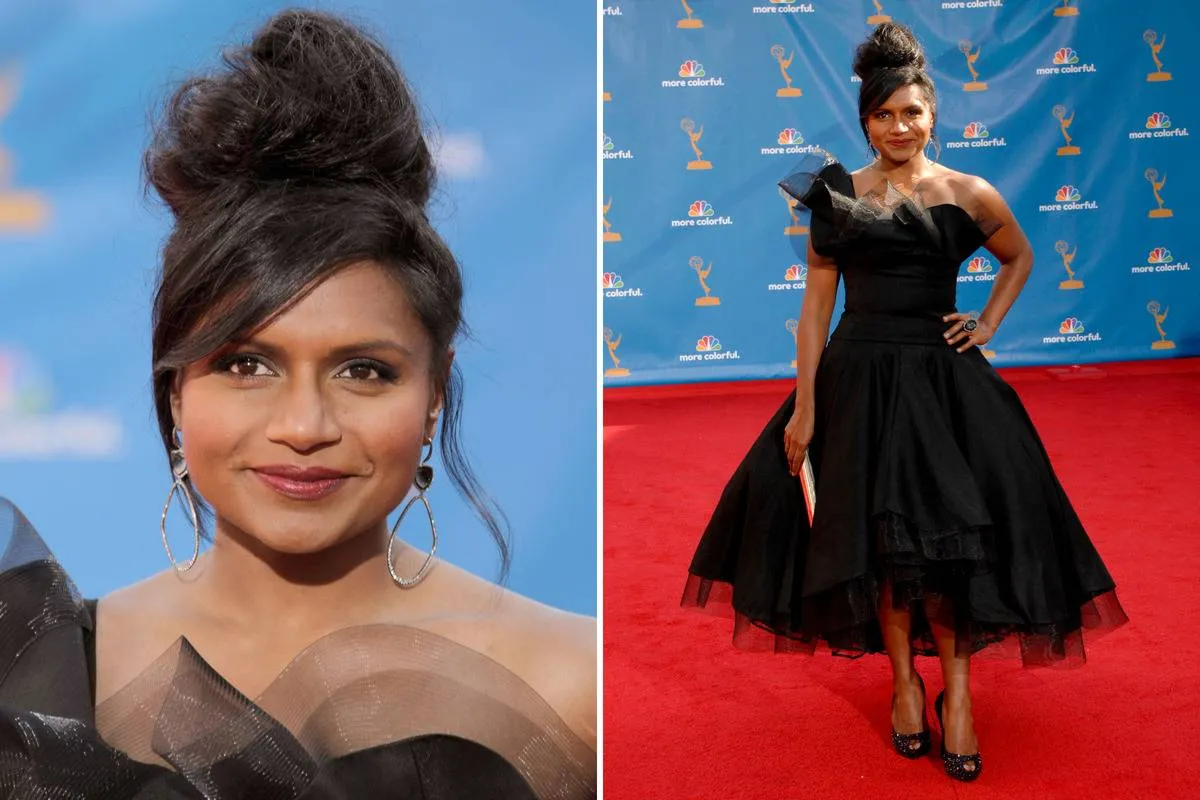 Another prom dress look-a-like, Mindy Kaling's outfit for the 2010 Emmy Awards is underwhelming, despite the actress's upbeat personality.
Kaling admits that she realized the dress was a mistake when her friend "couldn't sit within three feet of me because my dress took up the whole area." Kaling also recalls Joan Rivers saying that she looked like she was "wearing Snooki's old prom dress," which upset her, even though later she found the comment funny.
Alia Shawkat, 2016 Emmy Awards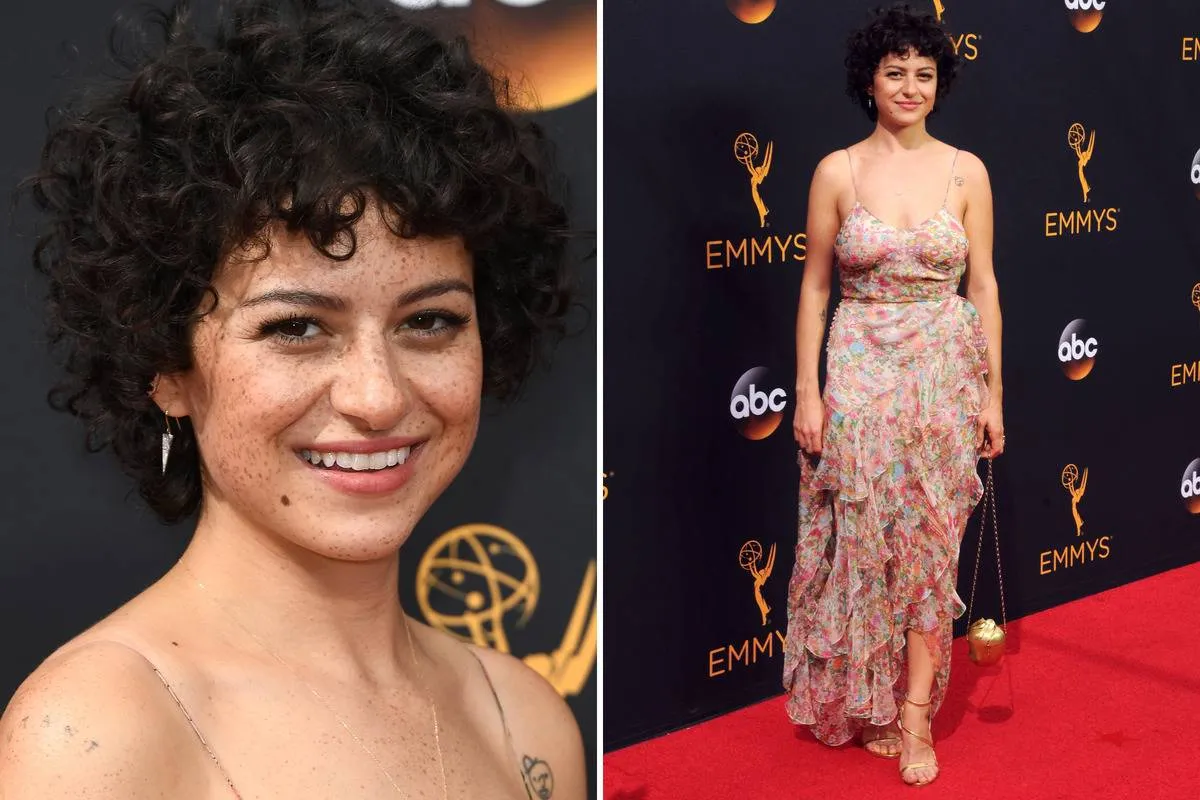 Alia Shawkat wore this colorful dress to the 2016 Emmy Awards show, but the dress lacks the structure to give a more refined look.
The pattern of the dress also brings to mind tablecloths, and the ruffles and frills add nothing to the dress other than making it look frumpy and outdated.
Edie Falco, 2015 Emmy Awards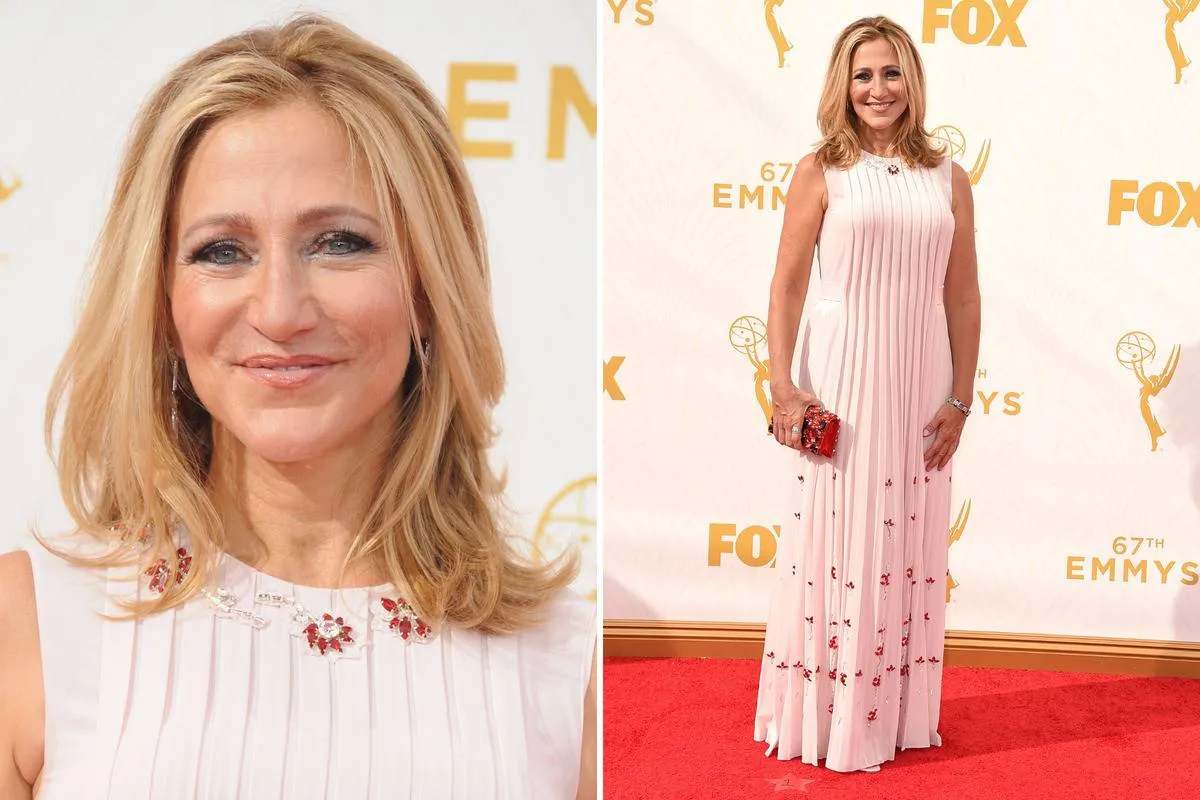 Edie Falco's choice of red carpet dress for the 2015 Emmy Awards is a pale pink frock adorned with small red flowers designed by Prada.
If nothing else, the dress put looks like a nightgown. Not to mention, the typically elegant and refined Falco looks like she's drowning in this dress.