Spotted: Actors Gearing Up And Getting Back To Work In The Studio
With the entertainment industry going on a hiatus during 2020, it's nice to see stars gradually returning to work. Of course, going back to studio lots and having people do full hair and makeup doesn't look the same as it once did.
While taking the proper precautionary measures, actors and actresses are excited to begin working on new projects, seasons, and movies for us to binge-watch. Keep scrolling to see who's been spotted back at work and what they're getting ready to release.
Ellen Pompeo Is Back In Her Greys Anatomy Scrubs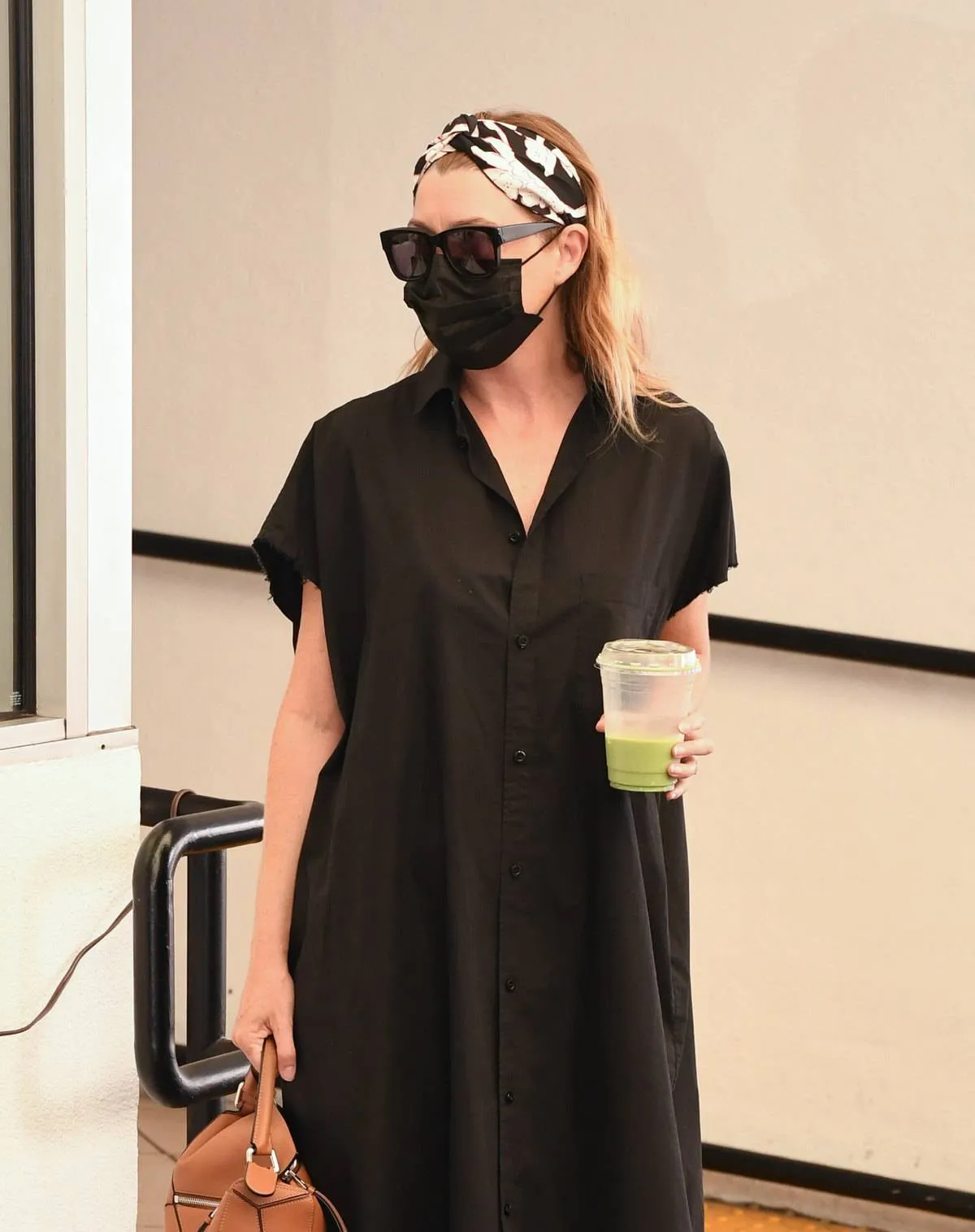 Grey's Anatomy fans were beyond displeased when filming for the medical drama was shut down with four episodes left to shoot in the 16th season. Showrunner Krista Vernoff has stated that they're not going to pick up where they left off. Instead, they plan to jump into season 17 a bit in the future.
If that has fans excited, then they'll be thrilled to know that star Ellen Pompeo has recently posted from the set, saying, "First time back in my scrubs..." She plans to make health care workers proud of this upcoming season.
SVU's Mariska Hargitay Was In NY With Her Badge
SVU fans will be happy to learn that star Mariska Hargitay posted an Instagram picture of herself in hair and makeup, saying, "It's all happening. Back in the chair. First day of shooting season 22. Making history. So grateful to be back at work." And she was spotted in New York with her character's badge on!
The filming of season 22 of Law & Order: SVU began on September 14, 2020, with the premiere episode read-through happening over Zoom. Ironically, the episode is titled "Remember Me in Quarantine."
Sebastian Stan And Anthony Mackie Are Powered Up For The Falcon And The Winter Soldier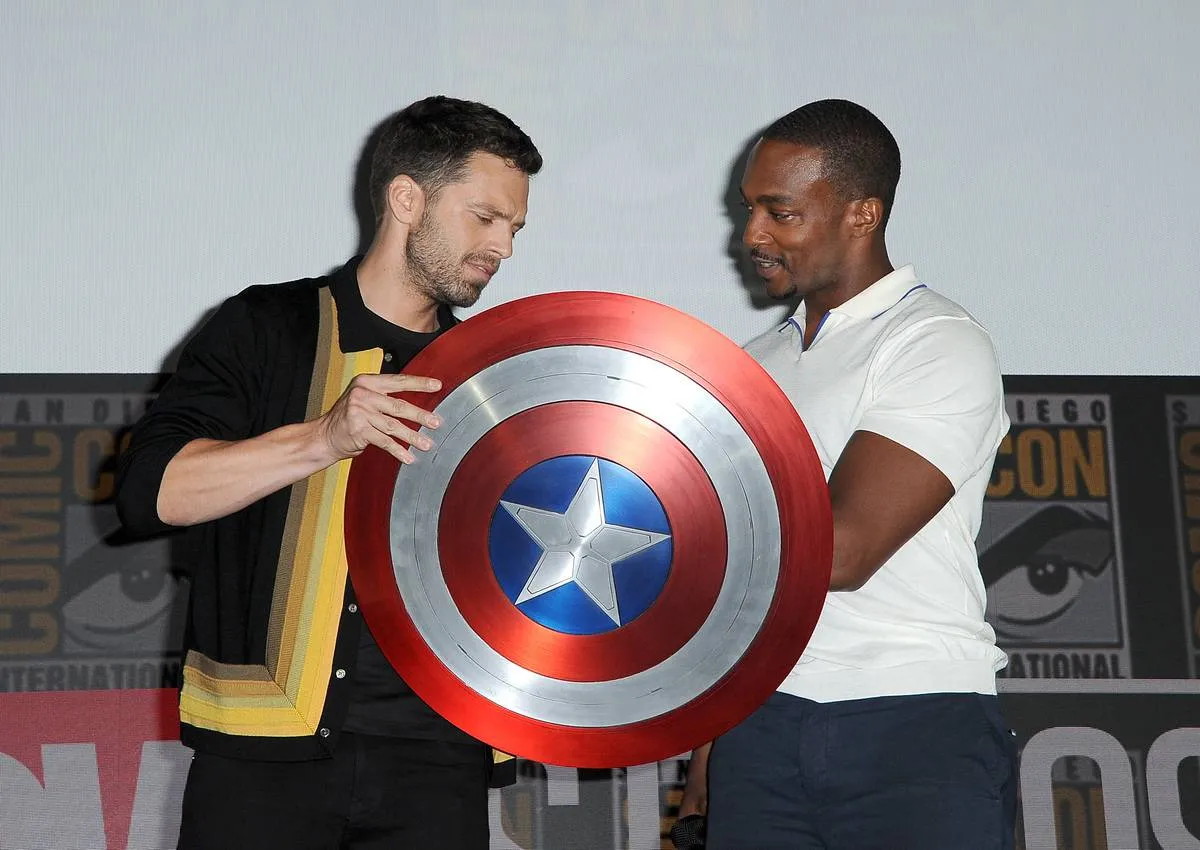 For those who went through a roller coaster of emotions when the MCU announced its spin-off series only to postpone their release, you'll be happy to learn Anthony Mackie and Sebastian Stan have been spotted heading back to set.
After filming was put on hold back in March of 2020, the two Falcon and the Winter Soldier stars headed back to set in September of 2020, with six episodes set to premiere in 2021.
Wilmer Valderrama Just Wrapped Up NCIS' 400th Episode
On May 3, 2020, CBS renewed the popular crime series NCIS for an 18th season. Unfortunately, filming was unable to start due to lockdown restrictions throughout the entertainment industry. But have no fear, fans!
One of the show's stars, Wilmer Valderrama, posted on his Instagram recently, stating, "Don't wanna give anything away from set... But... we just.. wrapped.. a little, episode. NCIS SEASON 18 we on the saddle." In part, the post was celebrating his return to work and the series' 400th episode!
Simone Missick Is Happy To Be Back On The All Rise Set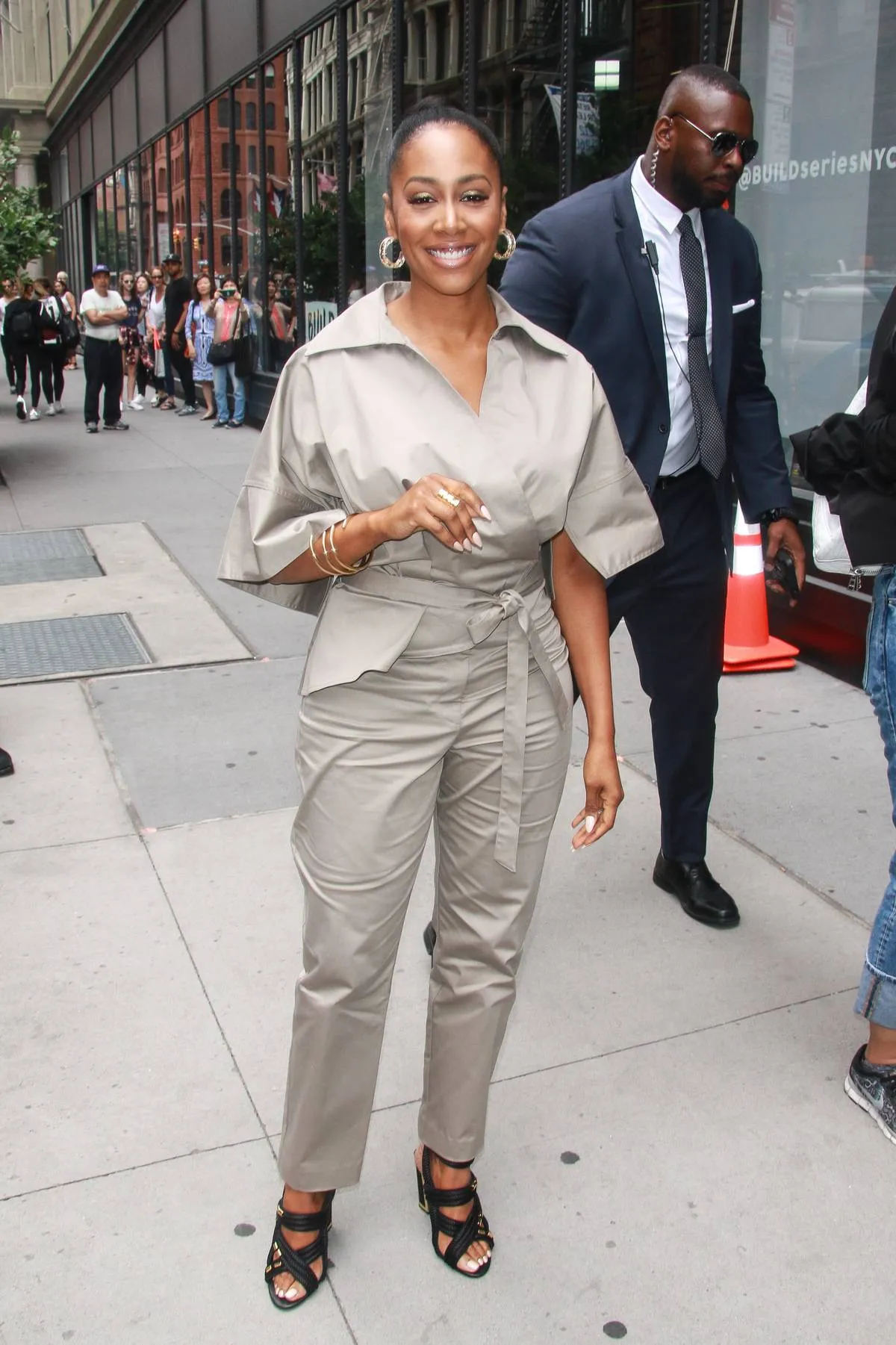 Before totally shutting down production, the legal drama All Rise did something a bit different. On April 6, 2020, the cast did a virtual episode, showing how their characters would deal with a case while social distancing.
Now, they're back on set and ready to film season two! Simone Missick, the actress who plays Judge Lola Carmichael, posted on Instagram how excited she was to be back. Her post said, "SUPER THANKFUL to get back to these amazing people and to play this special woman. This season is gonna be quite the #lolacoaster."
Colton Dunn Is Clocking Back Into Superstore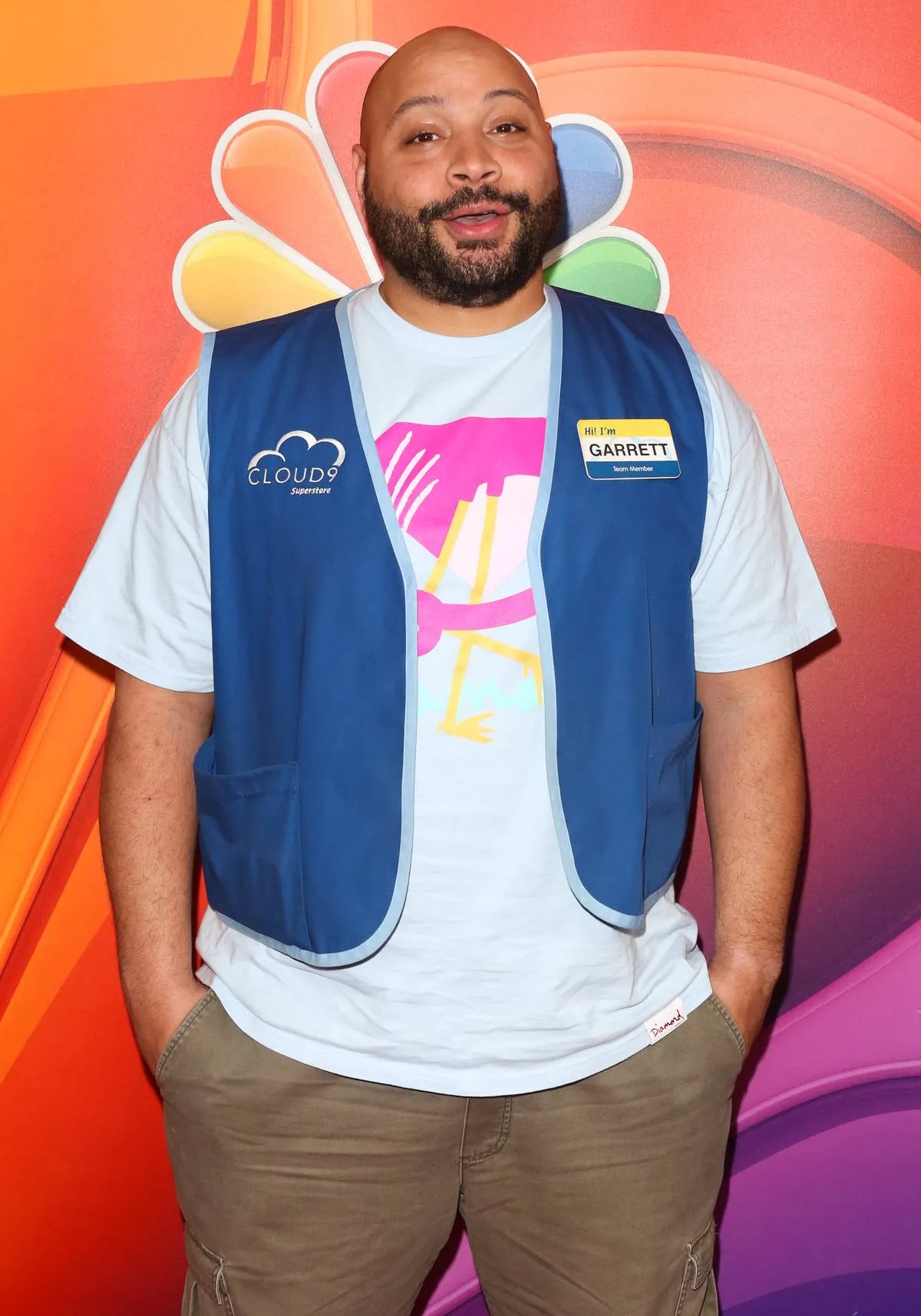 The employees of Cloud 9 store number 1217 are clocking back into work. After production of season five was cut short, the ensemble cast has been spotted heading back to work on the popular sitcom's sixth season.
One of the stars, Colton Dunn, even posted a picture on Instagram of him and his castmates social distancing on set, saying, "We clocking back in! #superstore season 6 coming atcha!" We can't wait.
Jared Padalecki Will Do Anything For Supernatural
The 15th and final season of Supernatural was originally scheduled to air in May 2020. But after Warner Bros. shut down production of the popular series, fans were left with more than a few questions.
Have no fear, though! Star Jared Padalecki was spotted on set, getting tested to make sure he's safe to be around the crew and his castmates. The grand finale of the series is now set to air on November 19, 2020.
KJ Apa Has Started Filming Season Five Of Riverdale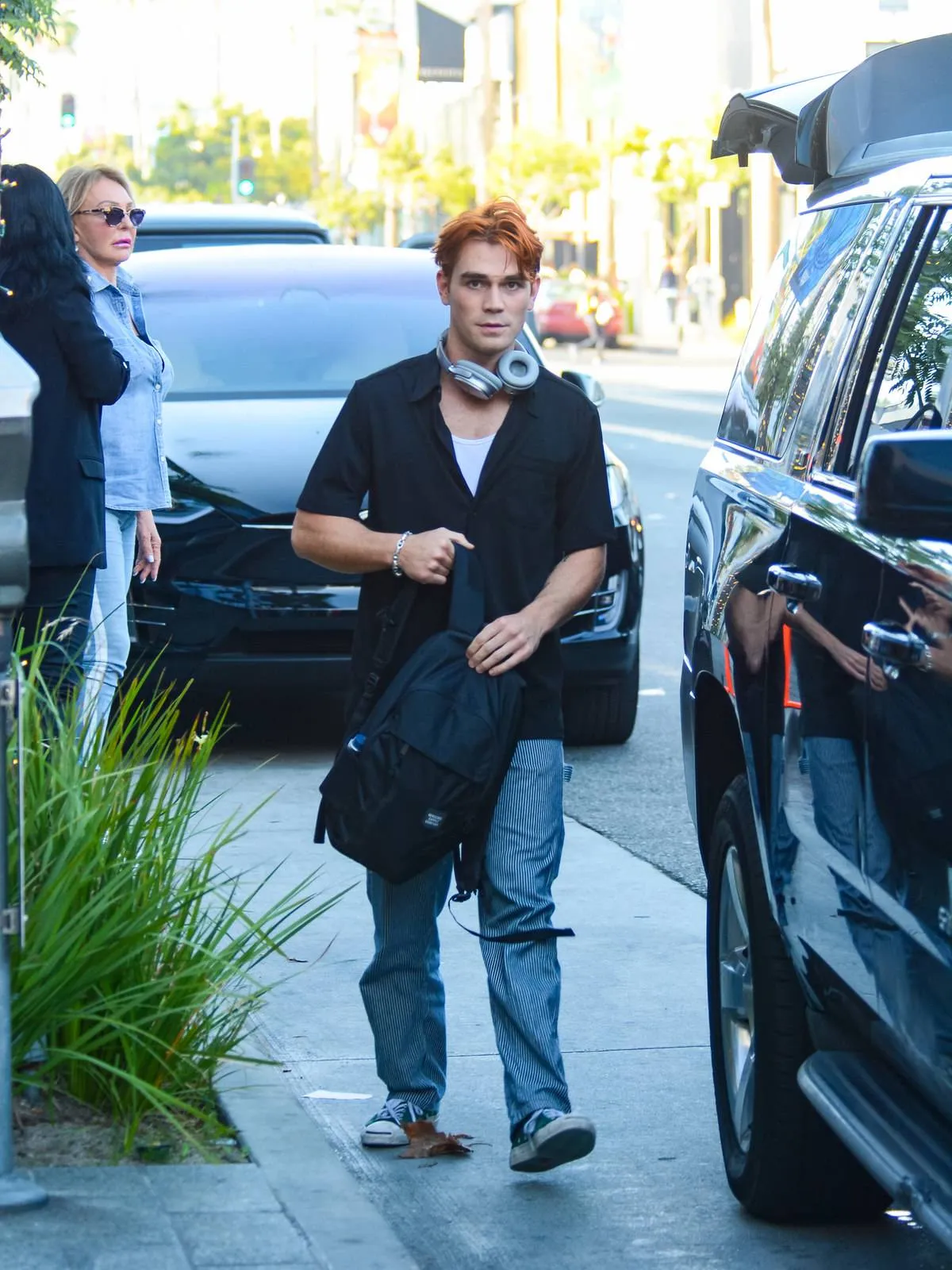 With an abrupt ending to Riverdale's fourth season, fans will be excited to learn one of the stars, KJ Apa, has been spotted on set. Filming for the new season began in September 2020, with showrunner Roberto Aguirre-Sacasa posting a picture of the actor in full Archie-mode.
In the Instagram post, Aguirre-Sacasa said, "Annnnnd #Riverdale is back. First scene up of Season 5: Archie in a steam room. Even in a Covid world, some things never change..."
Heidi Klum On The Set Of America's Got Talent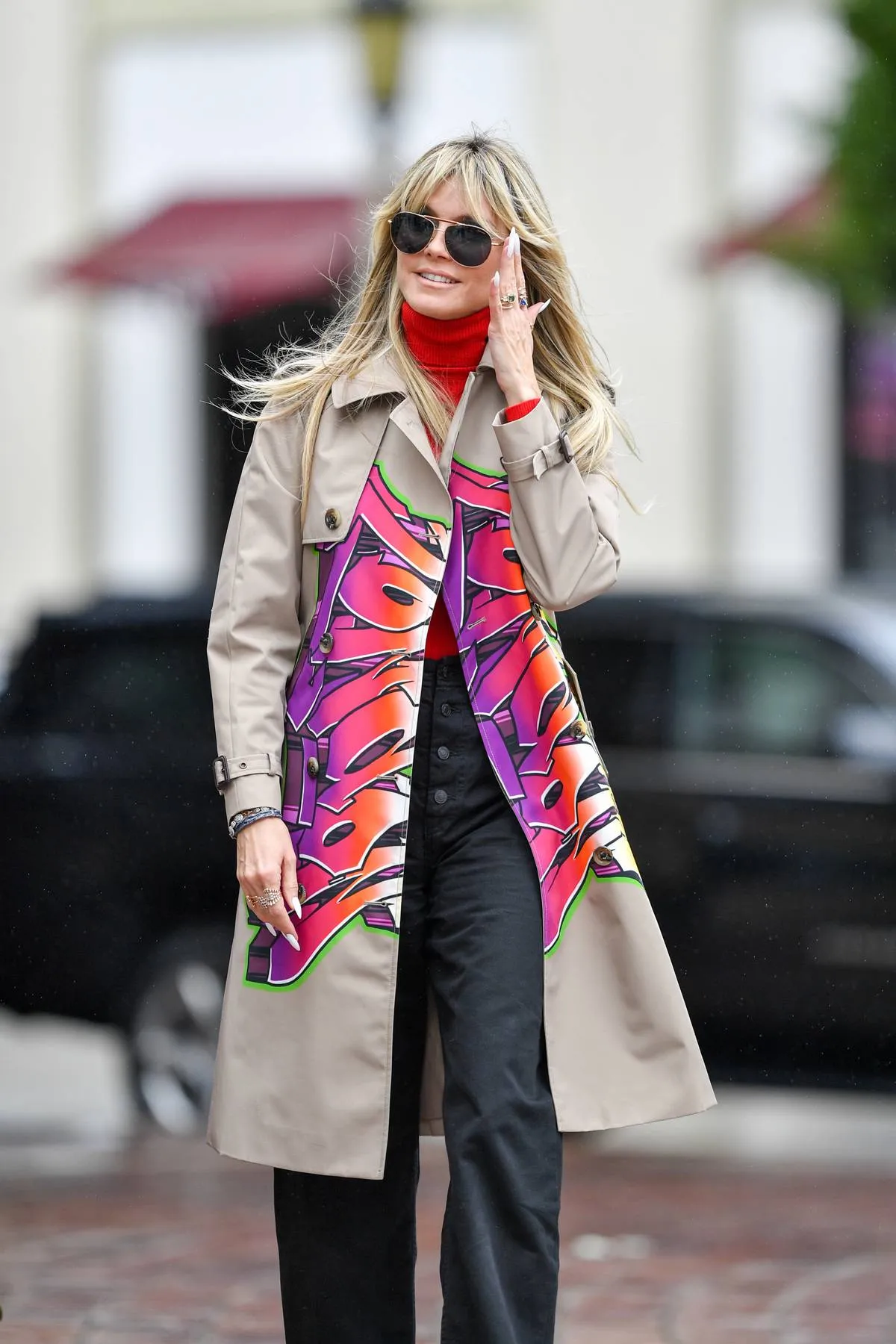 One of the first non-scripted programs to resume filming after the entertainment industry shut down is America's Got Talent. The talent competition has had to make a few changes, though, with no studio audiences and the judges record segments outside.
Differences aside, though, Heidi Klum announced on her Instagram that she is happy to be back at work and ready to film AGT's sixteenth season. As of right now, the new season is set to air in May of 2021.
Allison Janney Was Spotted Filming Mom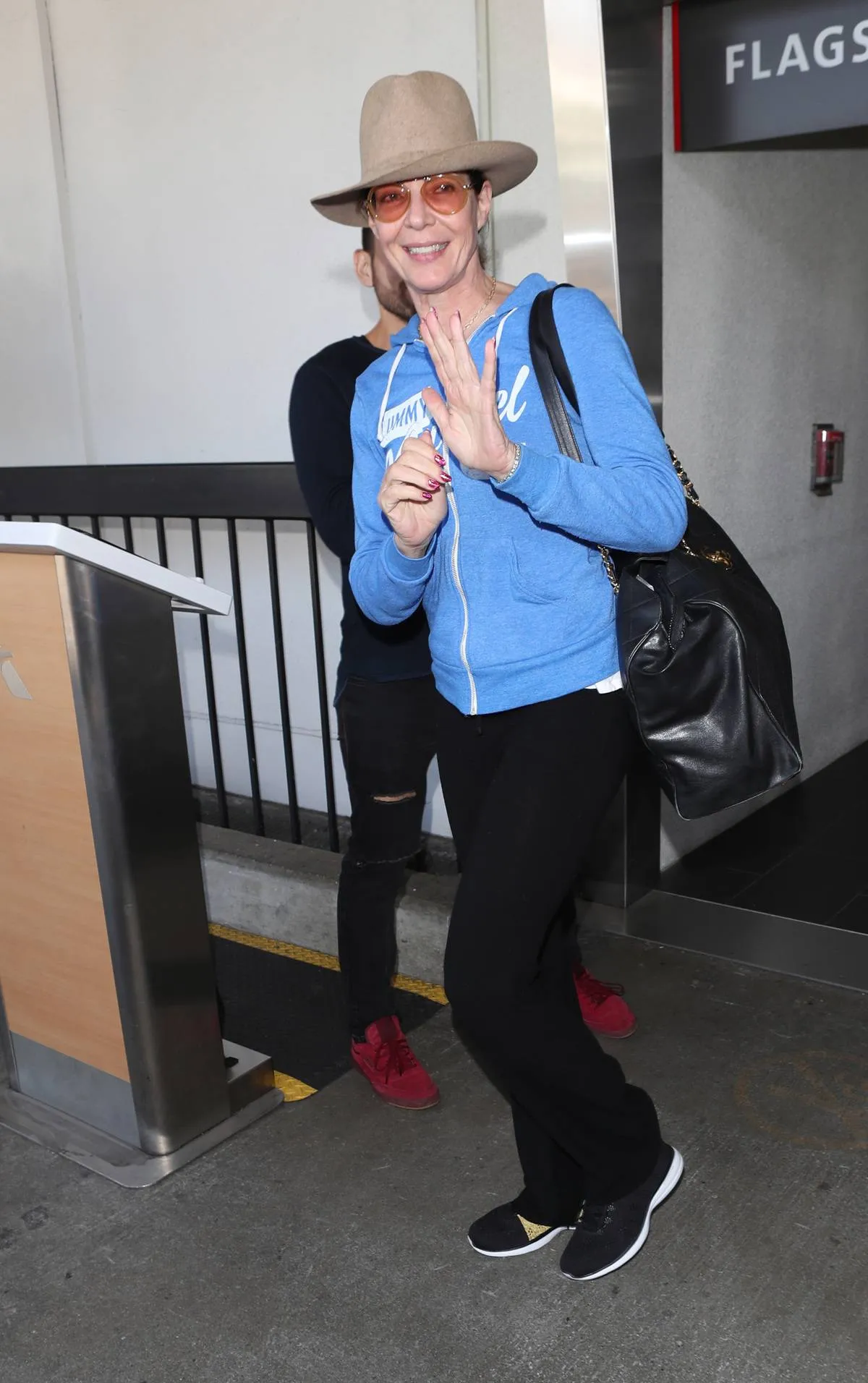 With production beginning a little late this year due to the entertainment industry all but shutting down, Mom fans will be happy to learn that some of the stars have been spotted heading back to work.
The cameras began rolling on September 15, 2020, and Allison Janney's been spotted in the middle of the action. The actress posted on Instagram, saying, "We're back! Season 8 is a go!" She even posted a video giving a tour of her first day back on set!
Kevin McKidd And Kim Raver Are Safely Filming Grey's Anatomy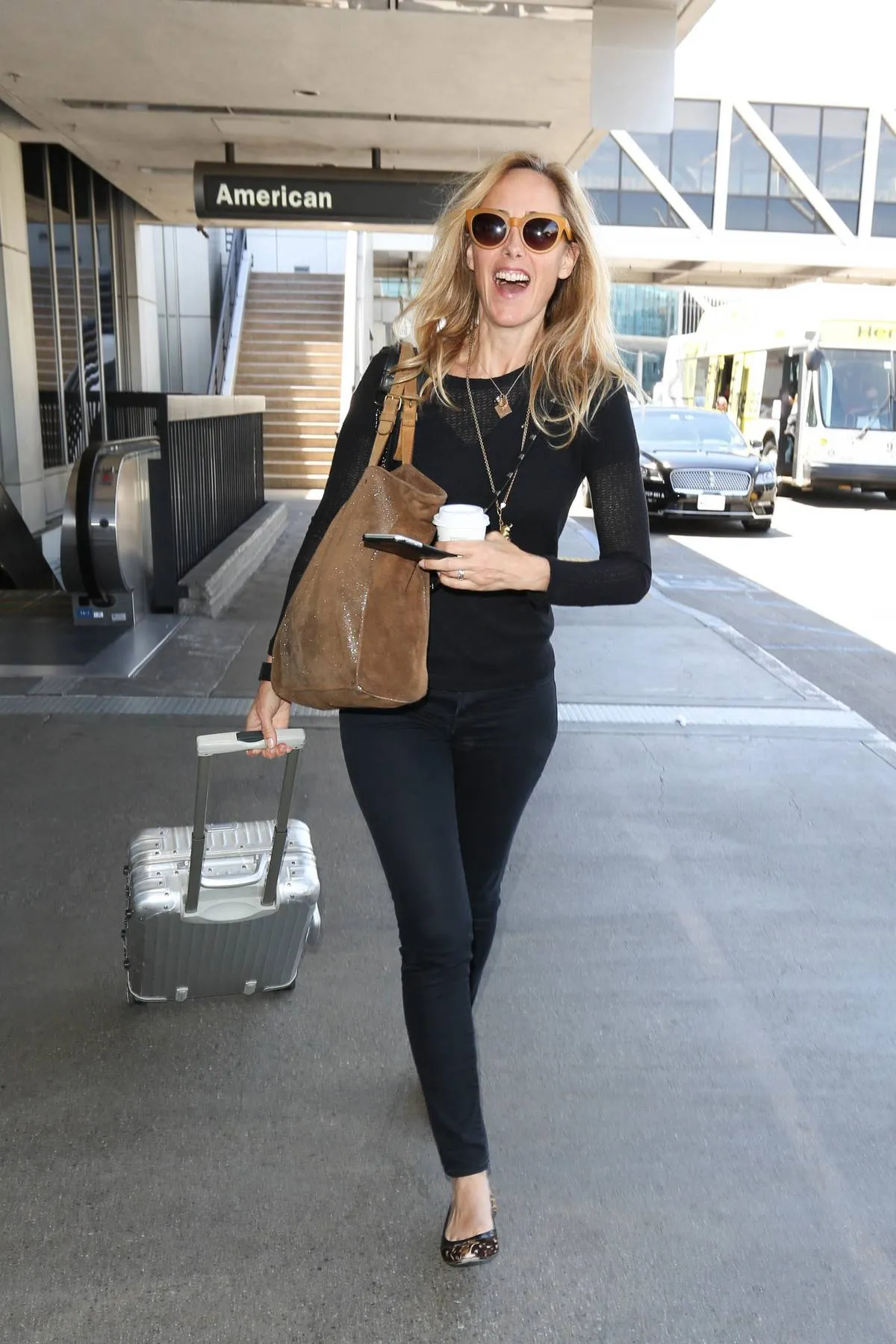 Ellen Pompeo wasn't the only actor seen on the set of Grey's Anatomy. Stars Kevin McKidd and Kim Raver have also been spotted heading back to work. McKidd even posted an Instagram picture of him and Raver wearing their scrubs and surgical masks, the latter being something they're very used to sporting!
On the post, the actor said, "@kimraver and me partners in crime!! We r back!" Currently, the stars are working on filming season 17 of Greys Anatomy.
The Neighborhood's Writers And Stars Are Back At It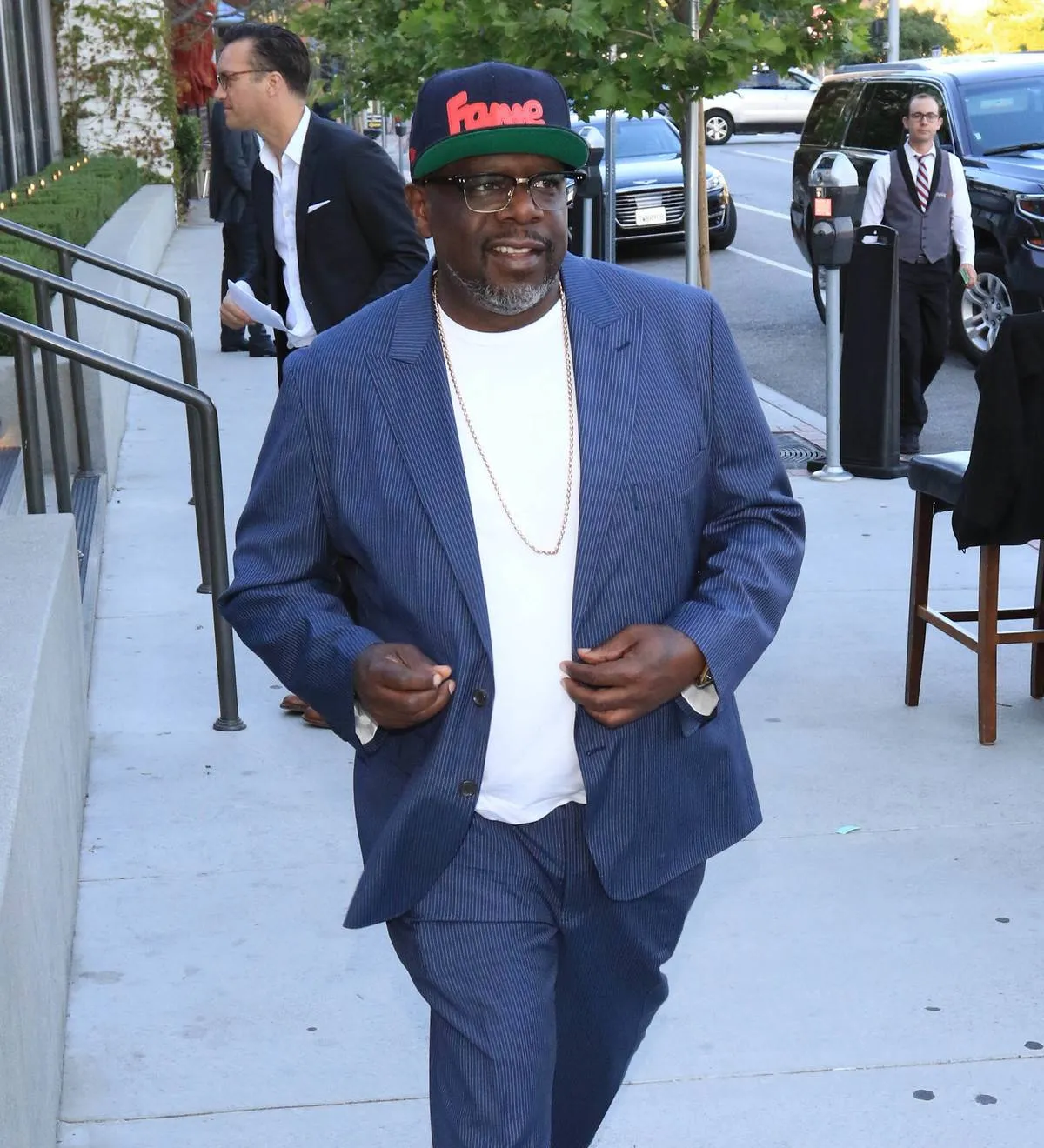 The CBS sitcom The Neighborhood nearly finished its second season before production stopped in March of 2020, airing 20 of its 21 episodes. While fans were left with an unconventional non-ending, they'll be happy to know the writers and stars have been spotted heading back to work.
The series' writers posted a picture showing the main actors, including Cedric the Entertainer, at a table read, safely separated by plexiglass dividers and social distancing. Their post said, "We are back!! Welcome to season 3!"
The Conners' Michael Fishman Was Spotted Wearing A Mask On Set
After a successful second season, ABC's comedy series The Conners was renewed for a third. Unfortunately, the renewal was in the middle of lockdown, and they were unable to begin filming. Now, the stars have been seen trickling back into the study to resume the series.
With no in-studio audience, actors such as Michael Fishman have been seen on set sporting a mask and practicing social distancing. In a recent Instagram post, the actor said, "Sometimes you can return, but one thing that is constant is change."
Skylar Astin Was In His Zoey's Extraordinary Playlist Trailer
The NBC musical Zoey's Extraordinary Playlist debuted in January 2020, and after a successful first season, was renewed for a second. Unfortunately, filming was unable to start straight away. But fans of the comedy-drama will be excited to learn that some of the stars have been spotted heading back to set.
One of the leads, Skylar Astin, took a selfie in his trailer, posting, "Max is back, ALRIGHT!!" Filming for the second season of Zoey's Extraordinary Playlist is scheduled to wrap up filming in 2021.
Riverdale Showrunner Roberto Aguirre-Sacasa
After filming was halted in March of 2020, fans of the CW series Riverdale were left two episodes short of the fourth season. With so many twists and turns in the series, writer Brian E. Paterson confirmed the final two episodes would be filmed and used for the start of the fifth season.
With so much to do, it's a good thing showrunner Roberto Aguirre-Sacasa was spotted on set. In an Instagram post, he said, "After fourteen days of quarantining and months of prep, #Riverdale Season 5 starts shooting tomorrow."
The Stars Of NCIS: Los Angeles Are Ready To Start Filming
Like CBS' other NCIS shows, filming and production of NCIS: Los Angeles abruptly stopped in March. The show has since been on halt, making sure it's safe for its stars and crew to go back to work.
Taking the proper precautionary measures, actors Eric Christian Olsen and Daniela Ruah have been spotted on set, getting ready to film the crime series's 12th season. In an Instagram post, Olsen said, "BACK AT IT #NCISLA."
The Good Doctor's Fiona Gubelmann Is Back In Her Scrubs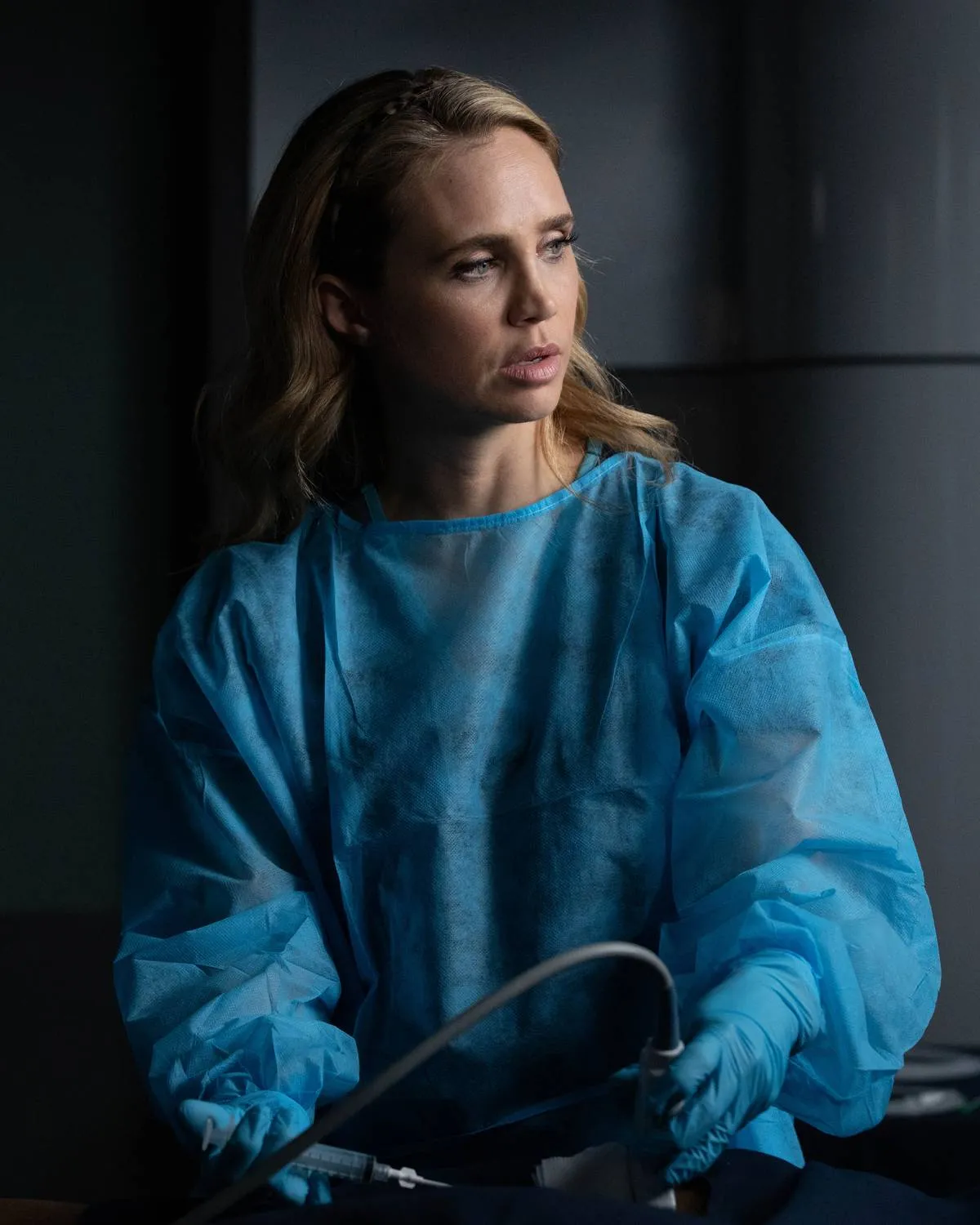 With CBS' medical drama The Good Doctor having to postpone filming early in 2020, we're pleased to say some of the actors have been spotted heading back to set. The cast and crew have been back at it since late September 2020, pushing for season four to air on its scheduled date of November 2, 2020.
One of the actors who has been spotted wearing her signature scrubs and surgical mask is Fiona Gubelmann. The actress posted on Instagram wearing her medical gear, saying, "Back at it."
Antonia Thomas Is Ready To Get Back To Work On The Good Doctor
Another actress from The Good Doctor cast has been spotted getting back to work on set -- Antonia Thomas. In the medical drama, the actress plays Dr. Claire Brown, a surgical resident who forms a close relationship with the main character, Dr. Shaun Murphy.
After ABC renewed the series for a fourth episode, Thomas has finally been spotted back at work. The actress even posted a picture of her chair on set, captioning it as, "Season 4, here we go!"
Nancy Drew's Kennedy McMann Is All Smiles Back On Set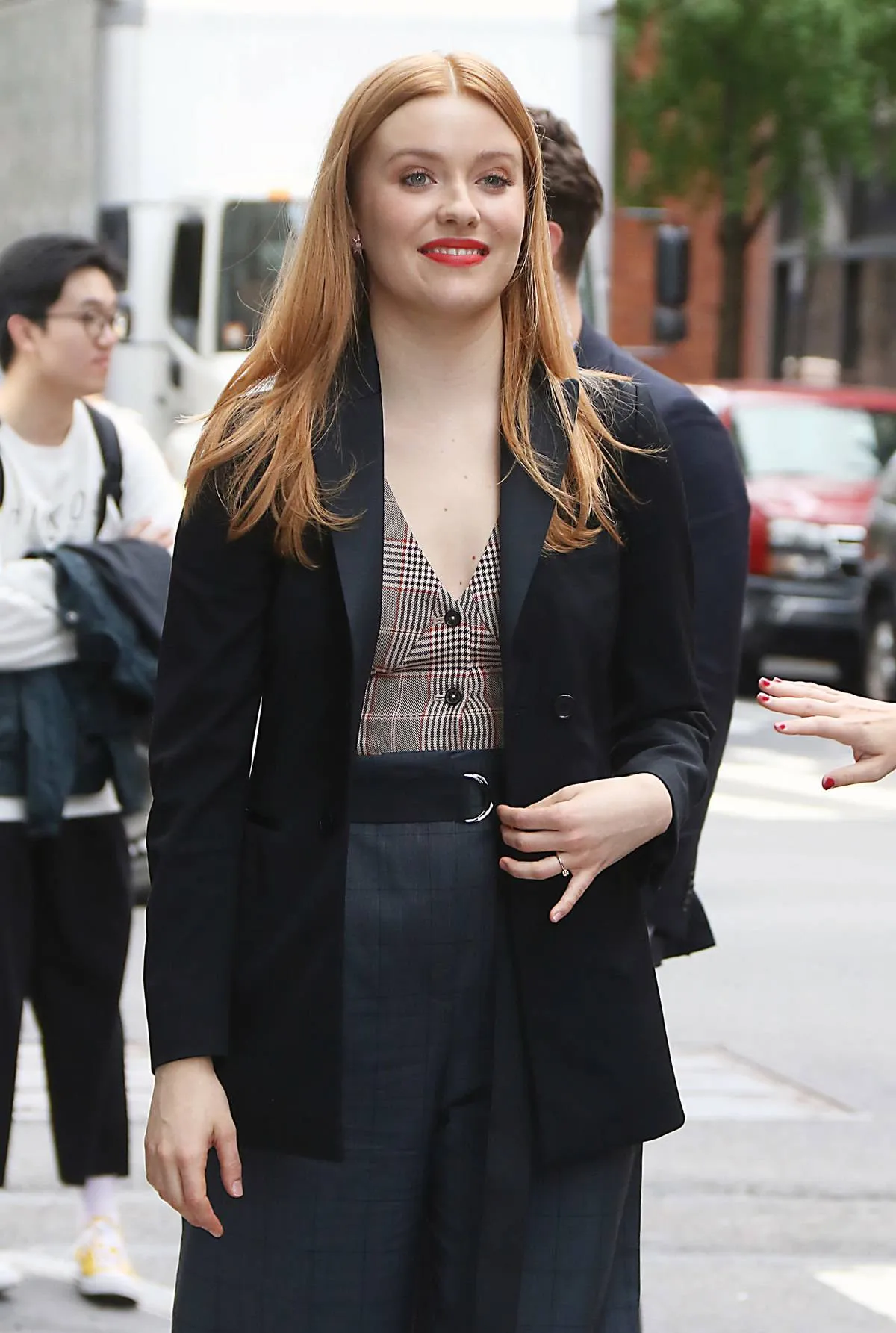 The first season of the CW's Nancy Drew aired for 18 episodes before filming was shut down in March of 2020, halting until further notice. Thankfully, the closure didn't ruin the series chance of producing a second season.
Star Kennedy McMann's been spotted heading back to the studio lot, ready to change back into her alter teen detective-ego of Nancy Drew. The young actress even posted a picture of herself standing in front of her trailer on Instagram, saying, "Nancy's back, alright!"
Marc Anthony Samuel And The Rest Of General Hospital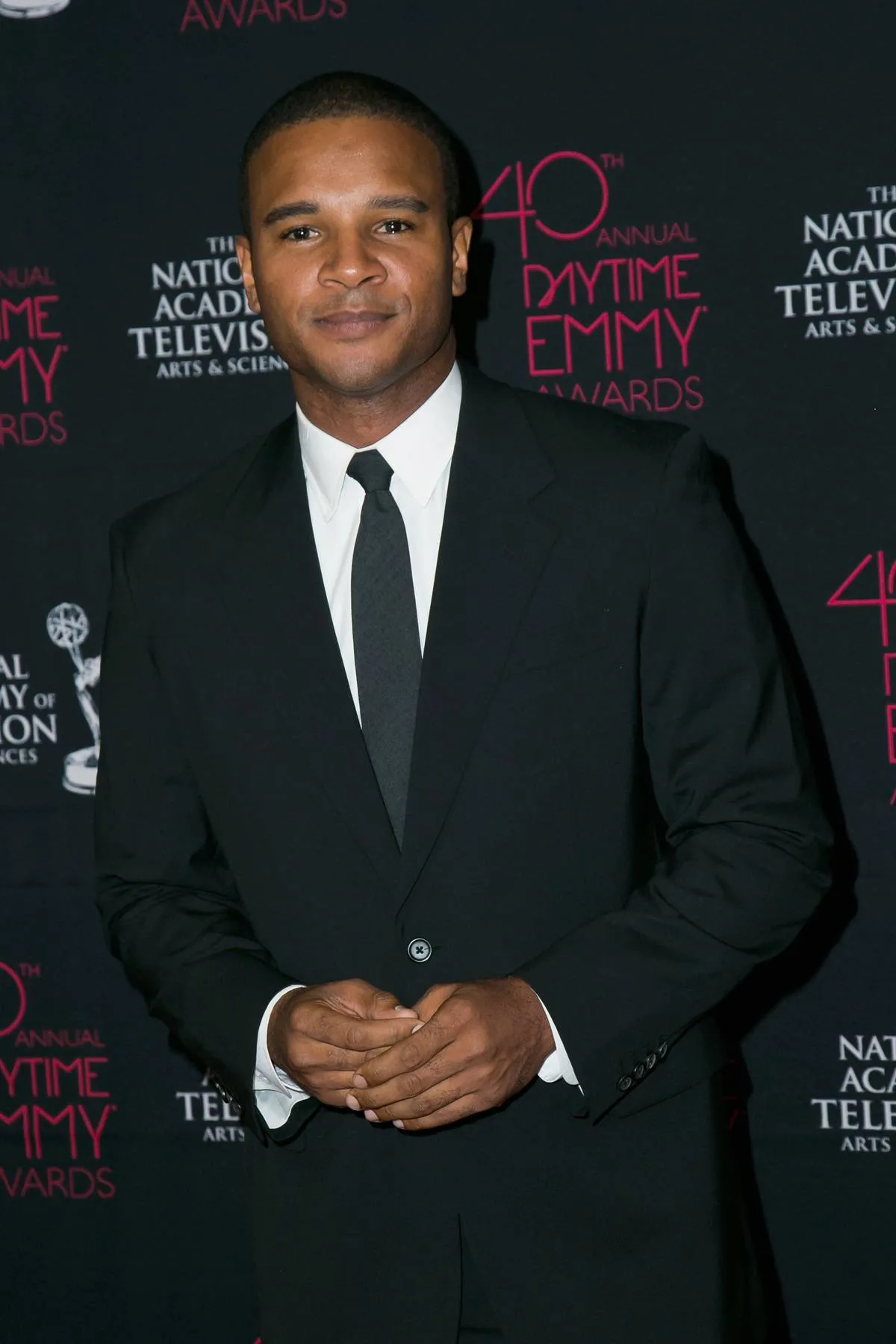 Listed in the Guinness Book of World Records as America's longest-running soap opera, imagine how General Hospital's actors and crew must have felt when production halted in March 2020. But this soap opera is far from over, with cast members recently trickling onto the set.
Marc Anthony Samuel, who plays Felix, recently posted a picture of himself sitting on a couch sporting a mask with the caption, "Workplace moda." Finally able to release new material, the series aired episode 14,541 on August 3, 2020.