Mom Pretends Daughter Is Disabled Until She Is Murdered For Her Lies
Dee Dee Blancharde was a devoted mother. She spent all of her time caring for her severely ill daughter, Gypsy Rose. When asked about her daughter's health problems, Dee Dee named several diseases.
Dee Dee and Gypsy Rose Blancharde: "Perfect" Mother and Daughter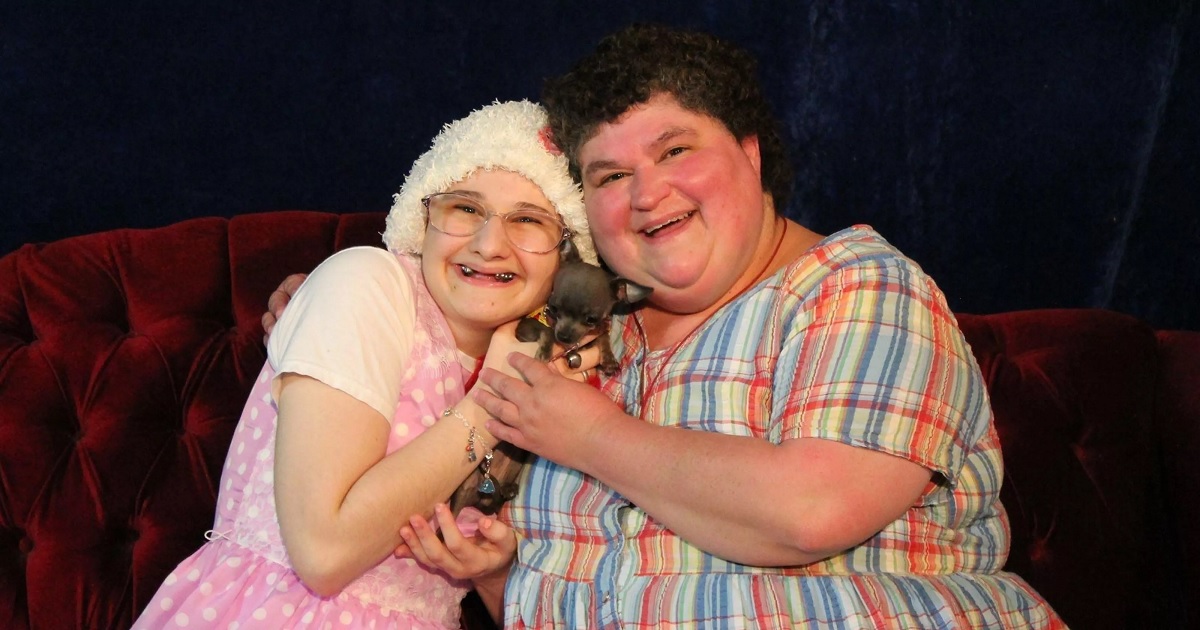 Gypsy suffered leukemia as a toddler. She had muscular dystrophy, epilepsy, chromosomal defects, asthma, and sleep apnea, just to name a few. Dee Dee also explained to friends and strangers alike that Gypsy Rose had the mind of a seven-year-old. She was friendly and talkative, but she didn't understand things like a normal girl her age.
Nobody suspected that the girl who loved princess outfits was capable of causing harm. And No one thought that Dee Dee was anything but an extremely loving and devoted mother. Until June 2015.
The Blanchardes' Life in Missouri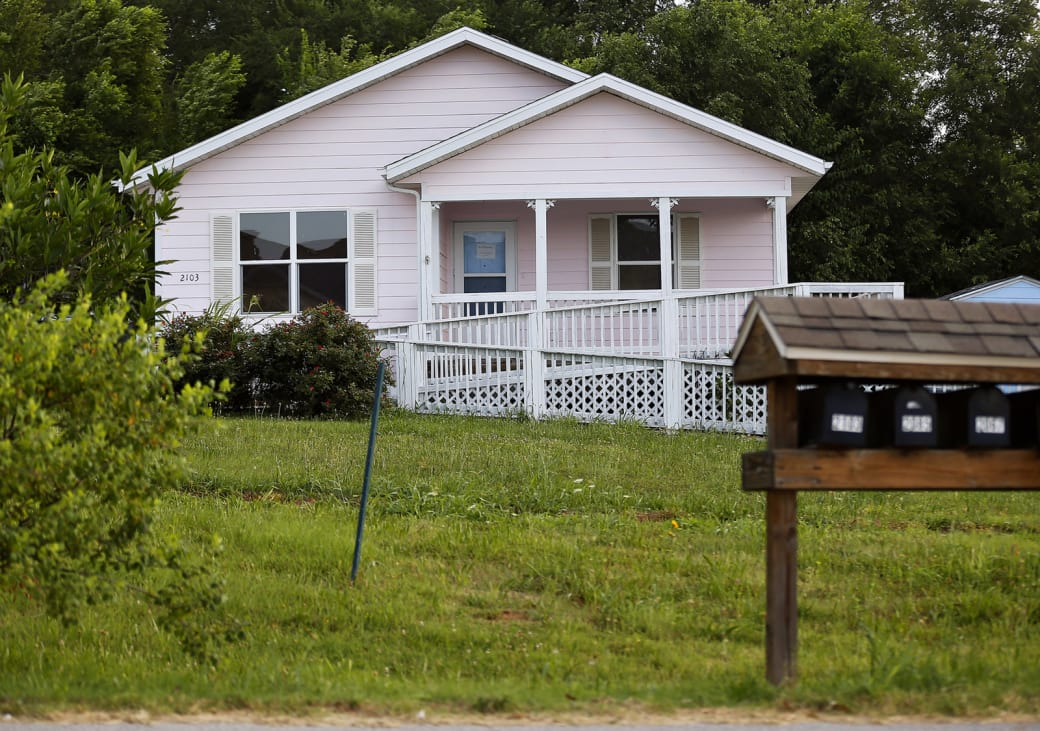 For seven years, mother and daughter lived in a small house in Springfield, Missouri. The house, a pink bungalow, was built by Habitat for Humanity. It included all sorts of amenities that made Gypsy's life easier. They had a ramp up to the front door and a Jacuzzi tub to help Gypsy's sore muscles.
Dee Dee and Gypsy were friends with everyone in the neighborhood. The single mother became especially close with their neighbors across the way. Amy Pinegar was also a single mother and had four children to care for. Dee Dee revealed her life story to Amy over years of coffee and tea.
Dee Dee's Background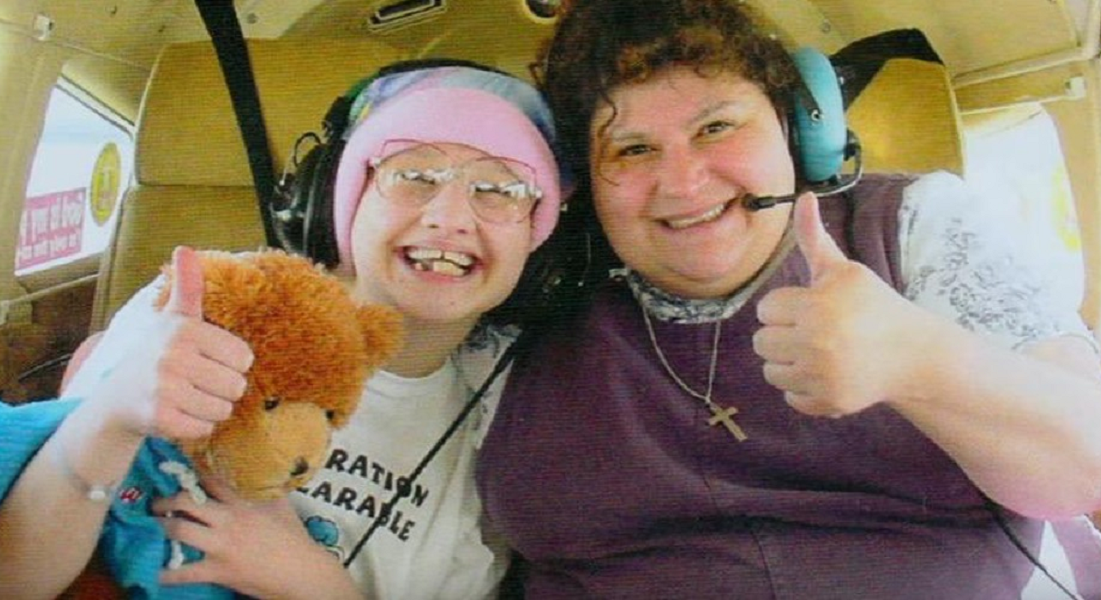 Dee Dee explained to Amy that she was born in a small town in Louisiana. She lived there with her disabled daughter until her family became abusive. According to the mother, the last straw was her own father. He burned Gypsy's skin with cigarettes. So, she left her home. Unfortunately, Dee Dee couldn't go to Gypsy's father, who she described as an alcoholic drug abuser.
Apparently, Gypsy's father mocked her disabilities and even called the Special Olympics a "freak show." Pinegar was told that he'd never sent his ex-wife or daughter a dime, even when they lost everything in Hurricane Katrina. But what appeared to be a perfect story of overcoming struggles couldn't have been farther from the truth. And one day in June 2016, Dee Dee's story was blown to bits with a single Facebook post.
The Facebook Update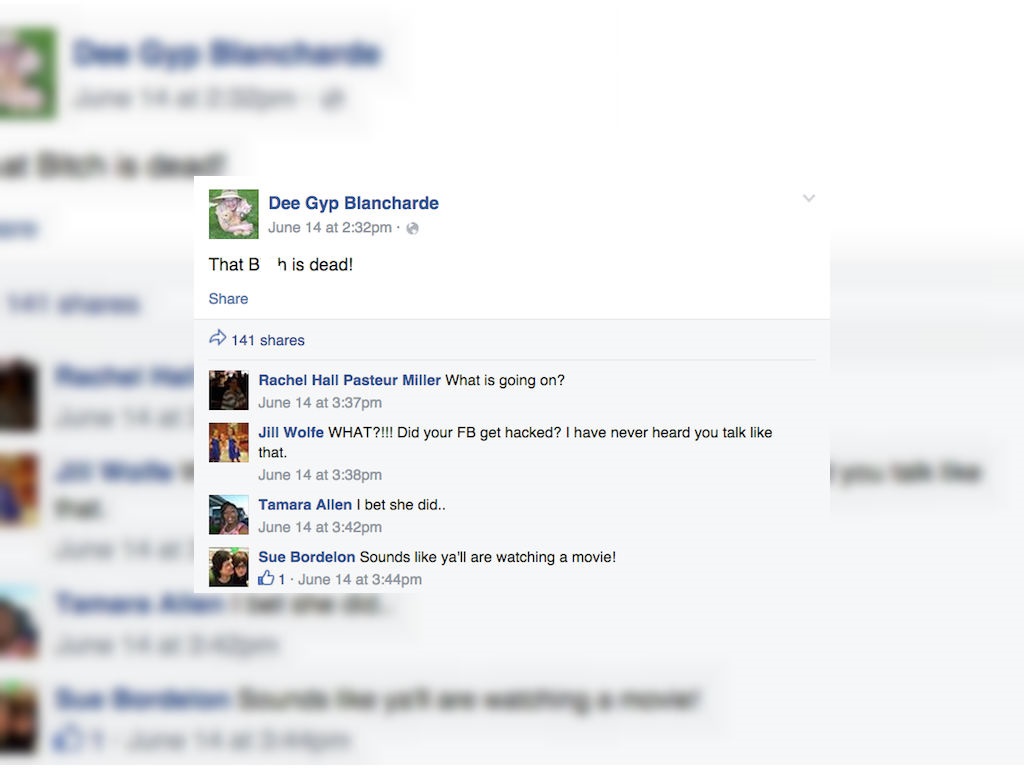 On June 14, 2015, a hot Sunday afternoon, Dee Dee Blancharde's Facebook account posted a new status update. It read, "That [expletive] is dead!" Immediately, Amy and some of Dee Dee's other friends began to express disbelief. Maybe Dee Dee's account was hacked? Maybe someone should call? As they debated in the comments section, another comment appeared, "I [expletive] SLASHED THAT FAT PIG AND RAPED HER SWEET INNOCENT DAUGHTER…HER SCREAM WAS SOOOO [expletive] LOUD LOL."
Kim Blanchard (a neighbor not related to the Blanchardes), who lived nearby, called 911. When the police finally received a search warrant that evening, they found Dee Dee dead in her bedroom. She'd been stabbed several days before. There was no sign of her sweet, disabled daughter.
The Search for Gypsy Rose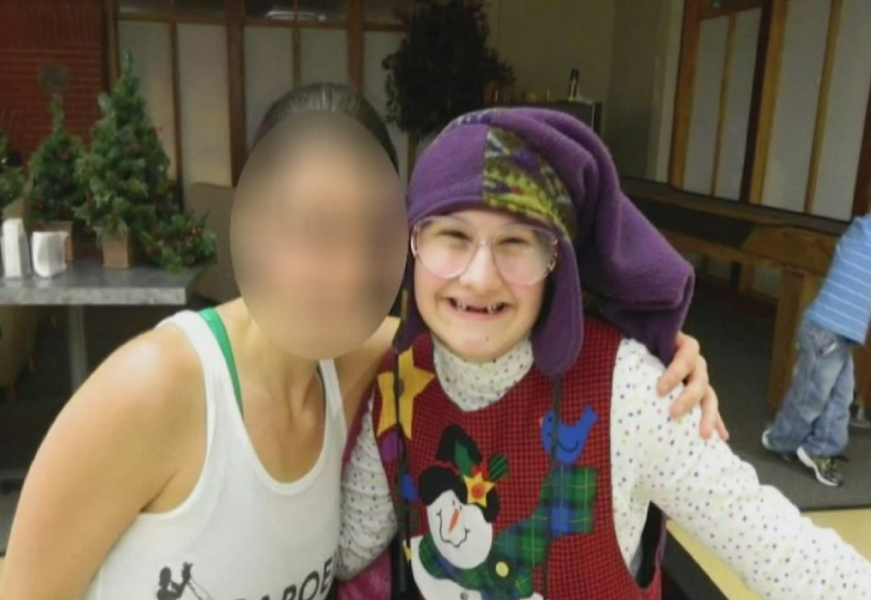 When cops searched the Blancharde bungalow, they found all of Gypsy Rose's wheelchairs. The pair's box van was also sitting outside. The discoveries made their neighbors fear the worst, especially after the last, haunting Facebook comment. Kim Blanchard set out the next day to organize a vigil and start a GoFundMe account for Dee Dee's funeral expenses. And possibly Gypsy's as well.
Meanwhile, the police began to put the pieces together. Especially when a young woman named Aleah Woodmansee came forward with some information about the young wheelchair-bound girl. To begin with, Aleah told investigators that Gypsy had a secret online boyfriend.
Aleah Spills Some Secrets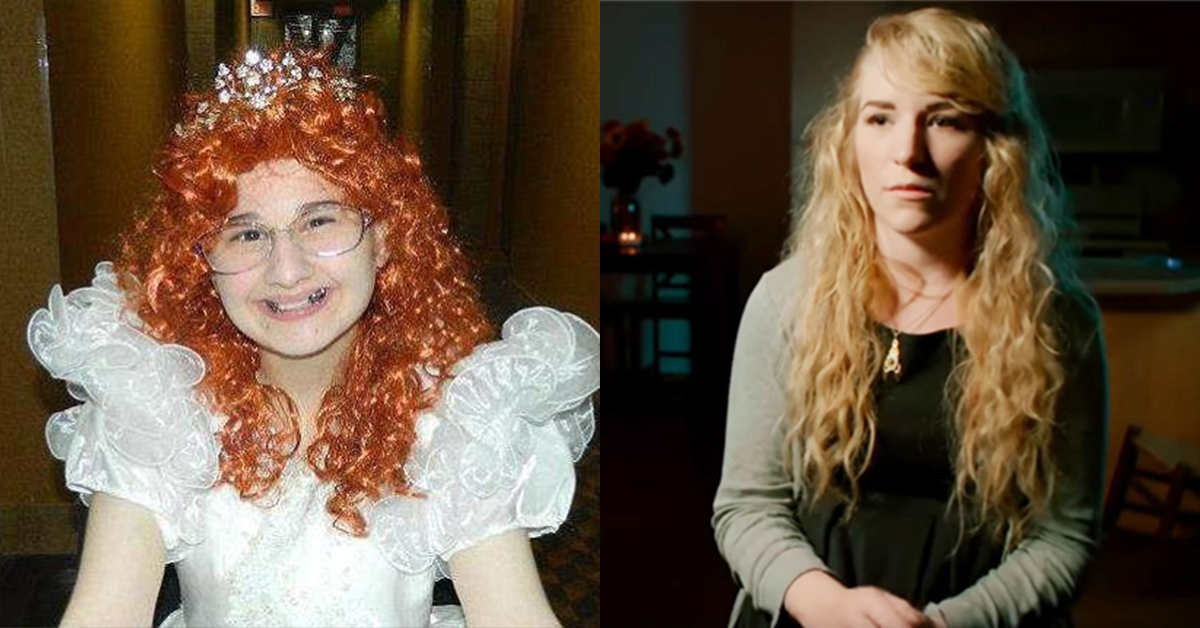 Aleah Woodmansee is Amy's daughter. She told investigators that she was close to Gypsy and she felt like the disabled girl's big sister. Gypsy must have felt the same because she confided in Aleah through a secret Facebook account. She used the name Emma Rose.
Gypsy wrote to Aleah in December 2014, saying, "This is my personal account my mom is still overprotective so she don't know about this account." She then told Aleah that she met a man on a Christian singles site. She loved him but hadn't told her mother about him. Gypsy explained that her mother wouldn't approve. The man's name was Nicholas Godejohn. According to Gypsy, their romance felt like a fairytale, but Aleah came to believe that something wasn't right about it.
Gypsy's Secret Life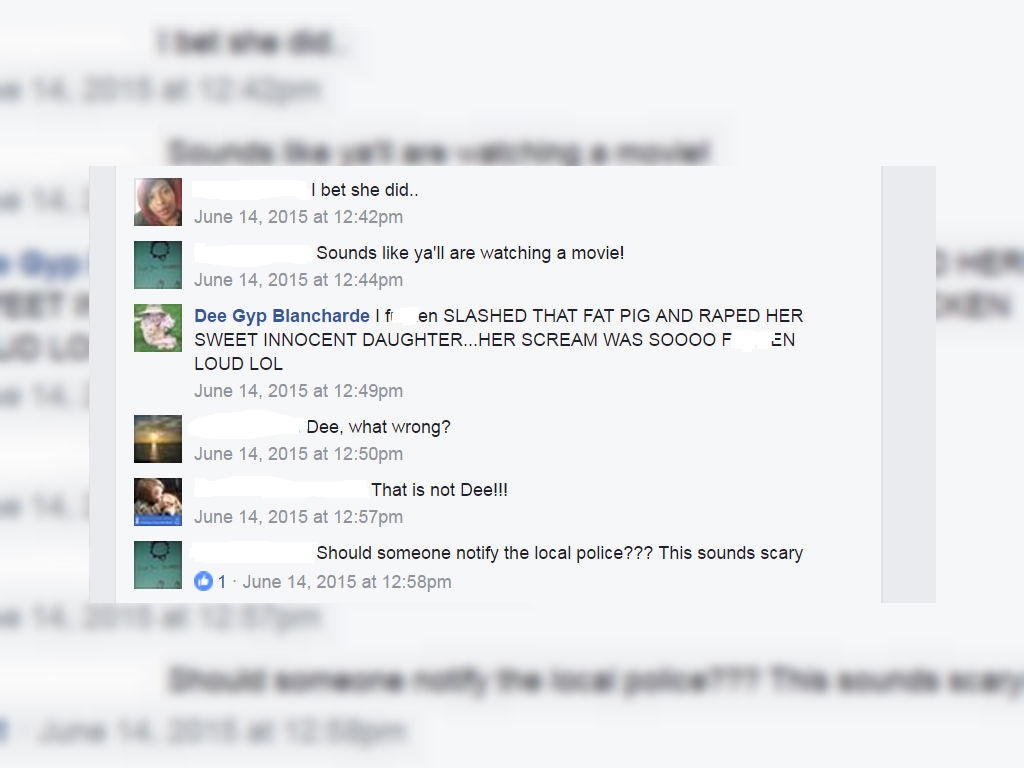 Gypsy's revelation to Aleah wasn't the first time she tried to talk with her "big sister" about boys. Aleah told investigators that the sick girl had tried to meet men online in the past. Despite what Dee Dee said about Gypsy's mind being like a seven-year-old's, the girl was thinking about romance and sex. Still, Aleah was concerned.
When she stood outside of Dee Dee and Gypsy's home six months later, she decided investigators needed to know about the girl's secret Facebook account. They read through the messages and took down the name of Gypsy's online boyfriend. Then, they began to trace the Facebook posts uploaded to Dee Dee's account.
"Things Are Not Always As They Appear"
Armed with the new information, police traced Dee Dee's Facebook messages. The IP address the statuses were sent from belonged to one Nicholas Godejohn. The location was in Big Bend, Wisconsin. With a new search warrant in hand, police officers in Wisconsin arrived at Godejohn's house. Nick quickly surrendered. And Gypsy was still alive and healthy. Everything was perfect, or so it seemed.
But the next day, a Springfield, Missouri Sheriff held a press conference. He told everyone gathered, "Things are not always as they appear." The little girl who had been confined to a wheelchair for 10 years hadn't used one since she left her house a few days earlier. She didn't actually need one. Not only could she walk just fine, she didn't need medication or the oxygen that she appeared to be so dependent on. It was all a lie.
The Real Gypsy Rose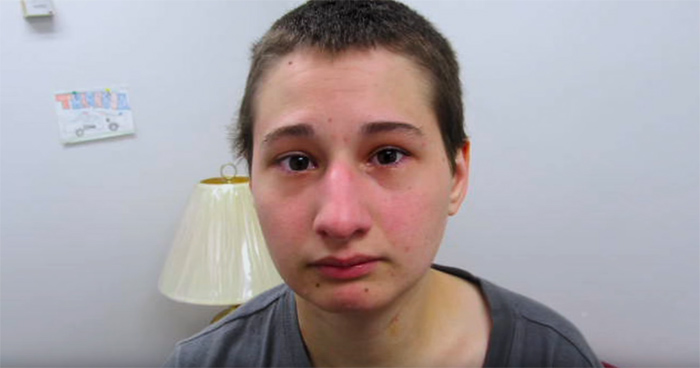 For years, neighbors, friends, and even relatives of Gypsy and her mother believed that the teenager was a very ill girl. But her head wasn't bald from cancer treatments. It had been shaved. She was well-spoken and gave no indication of mental illness or a child-like mind. But for her whole life, Gypsy's mother made her pretend. Aleah recalled feeling complete disbelief about the revelations. She told an interviewer, "I just cried."
Kim Blanchard wept too. She explained, "At that point it really became: 'I don't know anything about this person. What have I been believing? How could I have been so stupid?'" No one had ever asked for proof. But now they wished they had. And the story got stranger.
Dee Dee's True Background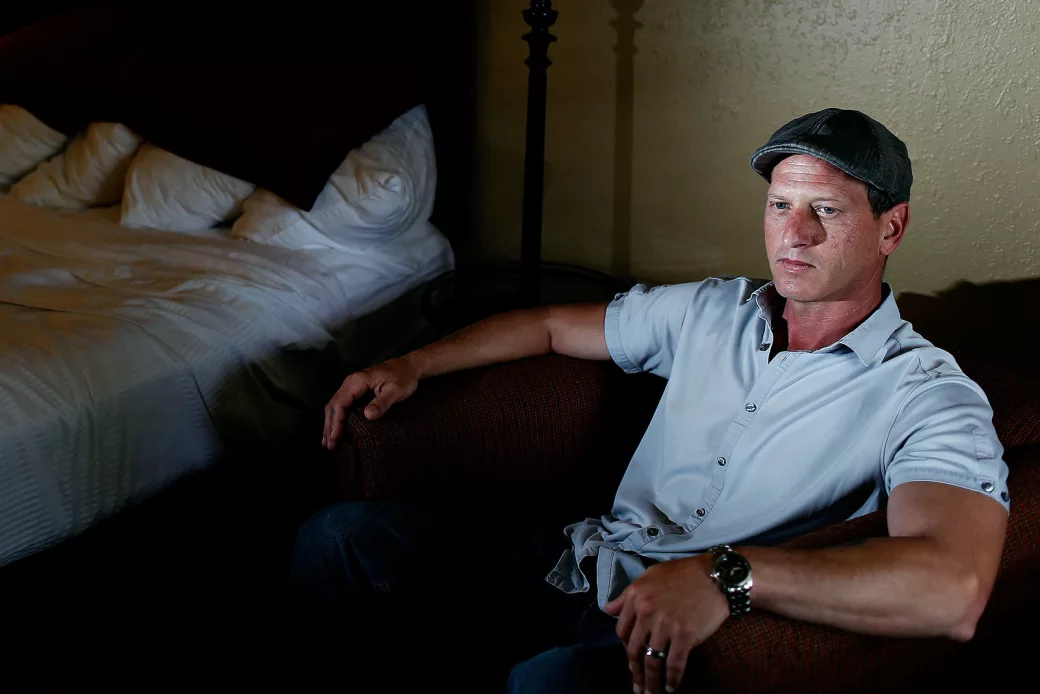 Dee Dee's legal name was Clauddine Blanchard. She used several aliases and misspellings throughout the years, always adding an "e" to her last name. While the murdered mother was from Louisiana, her family wasn't abusive to Gypsy. Also, Gypsy's father, Rod Blanchard, wasn't an alcoholic drug abuser. And he didn't make fun of Gypsy's disabilities. He and Dee Dee were only together for four to six months. They had separated by the time their daughter was born.
Rod told investigators that Gypsy was healthy at birth. But Dee Dee became convinced when her daughter was three months old that little Gypsy Rose suffered from sleep apnea. It all spiraled from there.
Dee Dee the Master Manipulator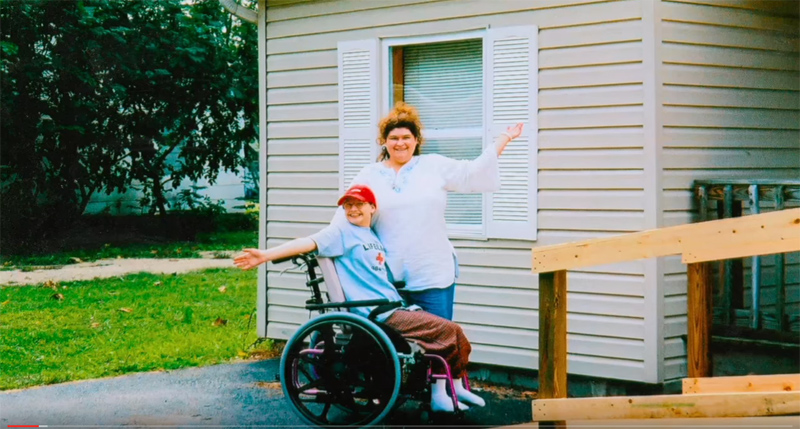 Despite three rounds of tests and a sleep monitor, Rod recalled that the doctors couldn't find anything. Still, Dee Dee was convinced that Gypsy was a sickly child. She began to tell Rod that their daughter must have a chromosomal defect that caused an increasingly scary array of health problems.
Dee Dee seemed to always have a new idea for what was wrong with Gypsy. And each problem meant a new doctor and a new medication to try. Since she had worked as a nurse's aid, the young Ms. Blancharde knew all the terminology. And she always had things under control. Or so it seemed.
Gypsy's Years in Louisiana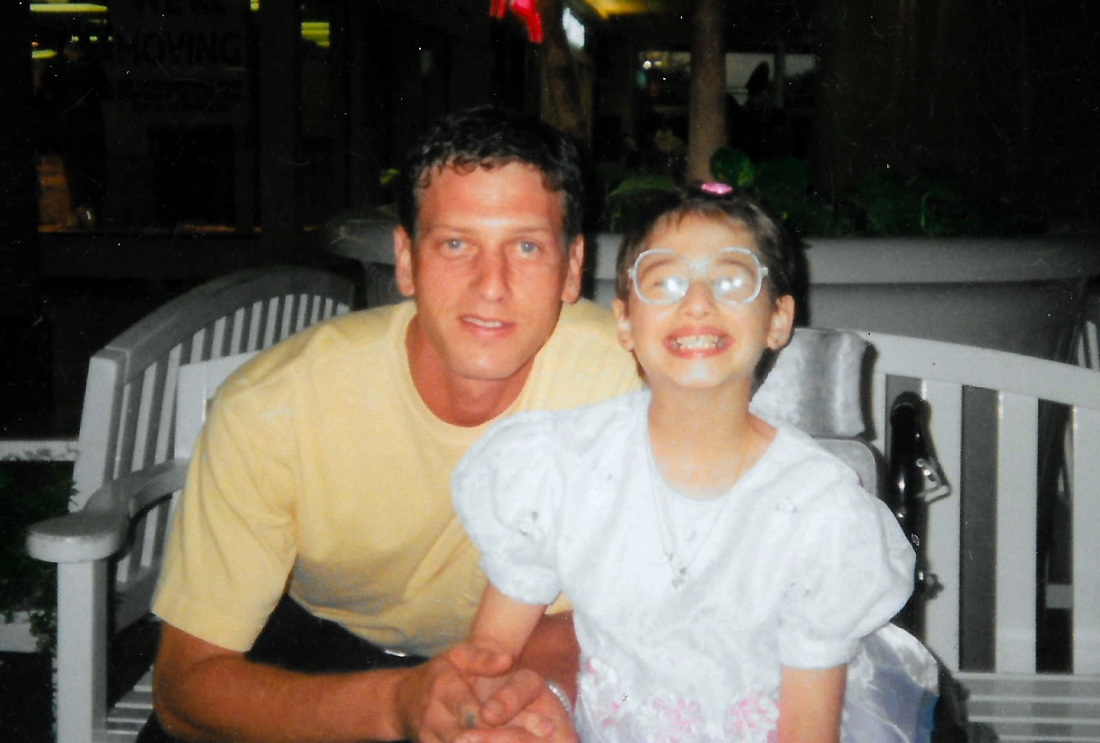 Rod and his new wife, Kristy, saw Gypsy often for her first 10 years. They went on many outings together and even made a trip to the Special Olympics. Kristy recalled that Gypsy was always "all smiles" when they saw her. But the happy times weren't meant to be. Dee Dee's relationship with her side of the family took a bad turn. While the cause isn't completely clear, Dee Dee's nephew told an NBC station that the family had their doubts.
He recalled that when relatives confronted her about her treatment of Gypsy, Dee Dee cut off all contact. She moved herself and her daughter to Slidell, where they remained until Hurricane Katrina.
Unnecessary Surgeries and Treatments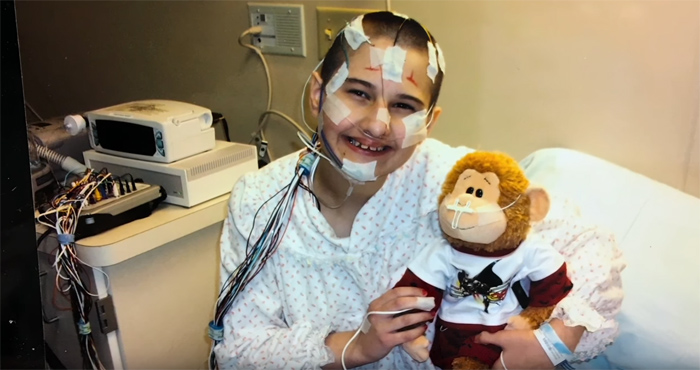 Even through Gypsy didn't actually have all of the diseases her mother believed she did, she still took medication for them. According to medical records obtained by film director Erin Lee Carr, Gypsy had dozens of hospital visits. Those included multiple surgeries to treat symptoms. Most of those symptoms were caused by all the medications Dee Dee gave her.
Rod recalled, "Dee Dee was really good at convincing me that there was a problem. I never, ever can fathom that she was really in the hospitals, and the doctors wouldn't have caught on to something at some point over the years." But they didn't. Or, at least, Dee Dee didn't go to the same doctors often enough for them to discover her lies. Then, Hurricane Katrina hit Slidell in 2005.
Post-Hurricane Hospitality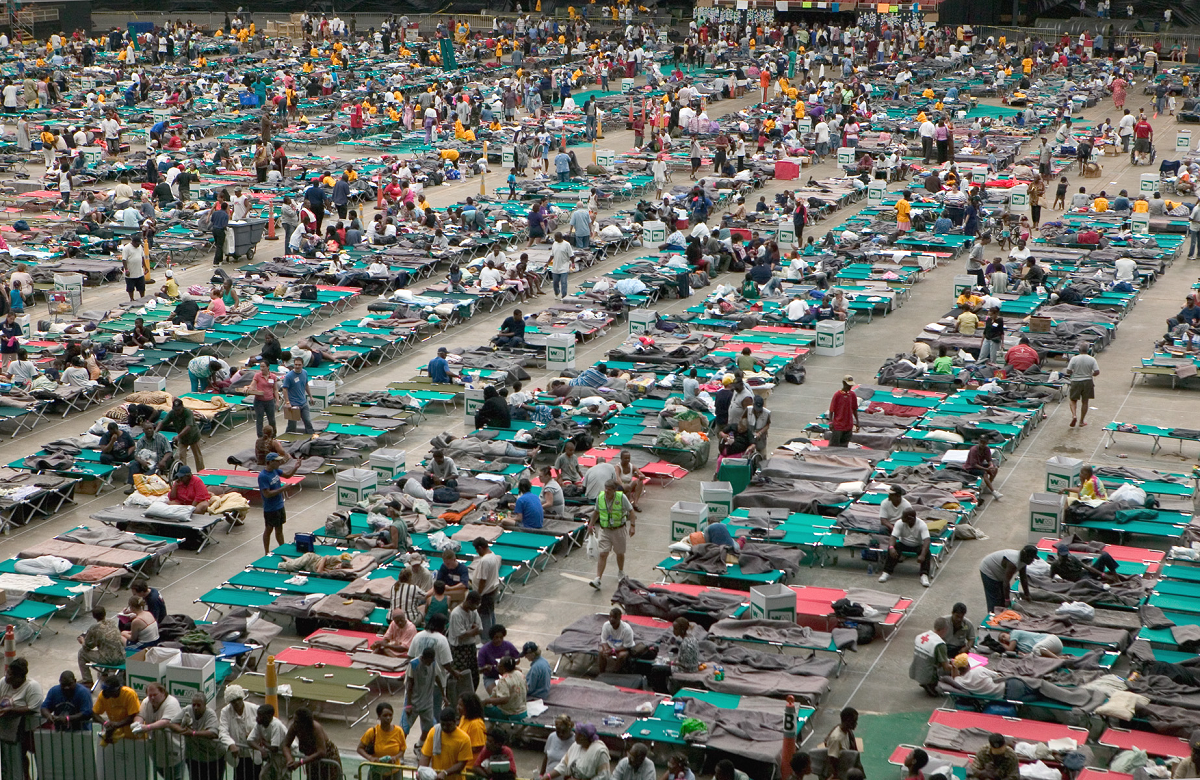 .
Dee Dee and Gypsy Blancharde lost their home in the hurricane. They arrived at a special needs shelter in Covington shortly after. Dee Dee told shelter workers that Gypsy's medical records were destroyed in the storm. One of the shelter doctors, Janet Jordan, was immediately charmed by Gypsy. She told a local news station shortly after, "When I first met [Gypsy], I had to cry a little bit, and she goes, 'It's okay, you're only human.'"
Gypsy and Dee Dee also charmed charities. The pair were airlifted to Missouri in September with the help of those charities and of Dr. Jordan. They lived in Aurora until their Habitat for Humanity house was built in 2008.
Charity Response Ramps Up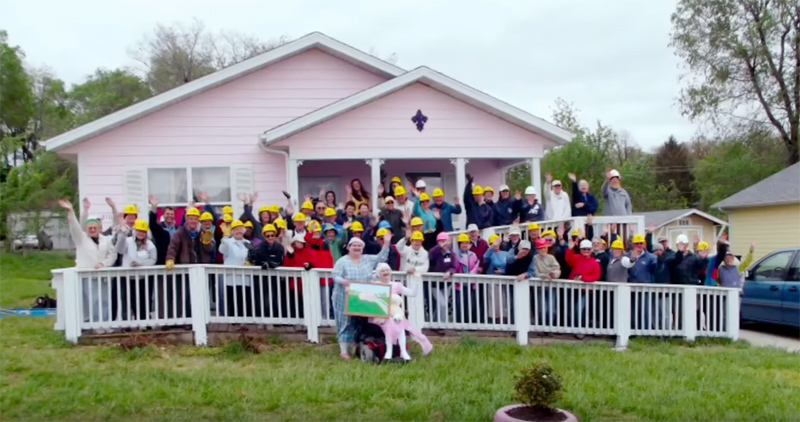 Gypsy had been involved in charities in a small way since she was little. She stayed at Ronald McDonald houses and other places. But the Habitat for Humanity house changed everything. While they were living in Springfield, the Blanchardes benefited from free flights thanks to a volunteer pilots organization. They were also offered stays at a lodge for cancer patients and free trips to Disney World courtesy of other charity organizations. Gypsy even got to meet country star Miranda Lambert on a trip organized by the Make-A-Wish Foundation.
Dee Dee kept Rod updated on his daughter's condition and whereabouts. Meanwhile, Rod continued to send $1,200 a month in child support to a bank account in New Orleans. The payments continued after Gypsy turned 18 because Dee Dee said that Gypsy still needed full-time care. So, when Rod saw a video of Gypsy walking during her arraignment hearing, he was confused. Then Dee Dee's lies, and Gypsy's anger, were revealed.
The Plan to Murder Dee Dee Blancharde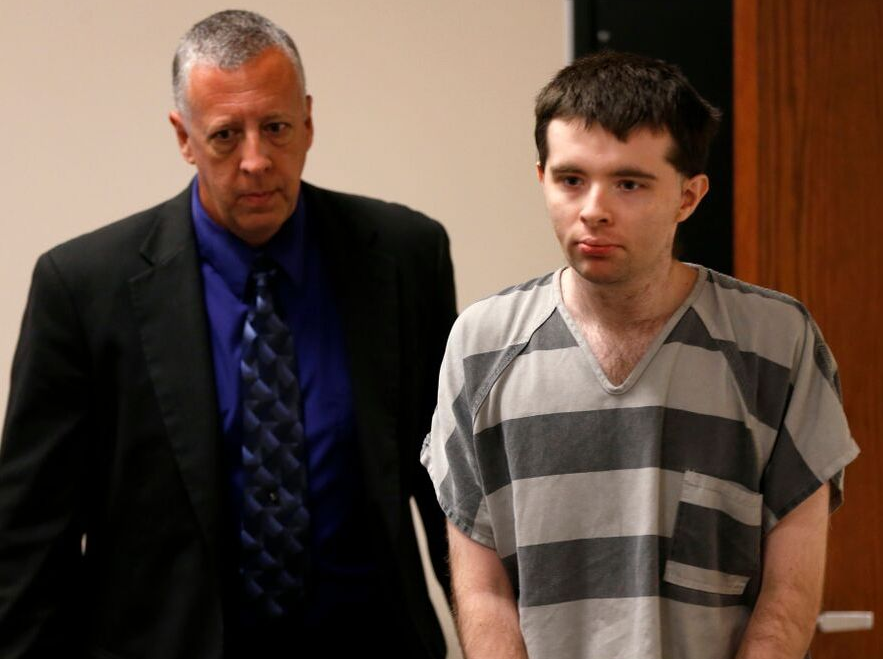 The plot to murder Dee Dee was revealed through a series of text messages, Facebook messages, and interrogation room footage. Gypsy and Nick met through an online Christian dating site. They bonded over their love of Disney movies, as well as their interest in BDSM images and role playing. In the messages, prosecutors uncovered the plan to kill Dee Dee. Godejohn texted his girlfriend, "Honey, you forget I am ruthless, and my hatred of her will force her to die."
He also referred to his "evil side" committing the crime, as part of the couple's online fantasy life. Investigators still aren't sure why exactly Nick Godejohn participated in the crime. He had no history of violence. But he was the one to kill Dee Dee, according to both himself and Gypsy.
The Crime of Murder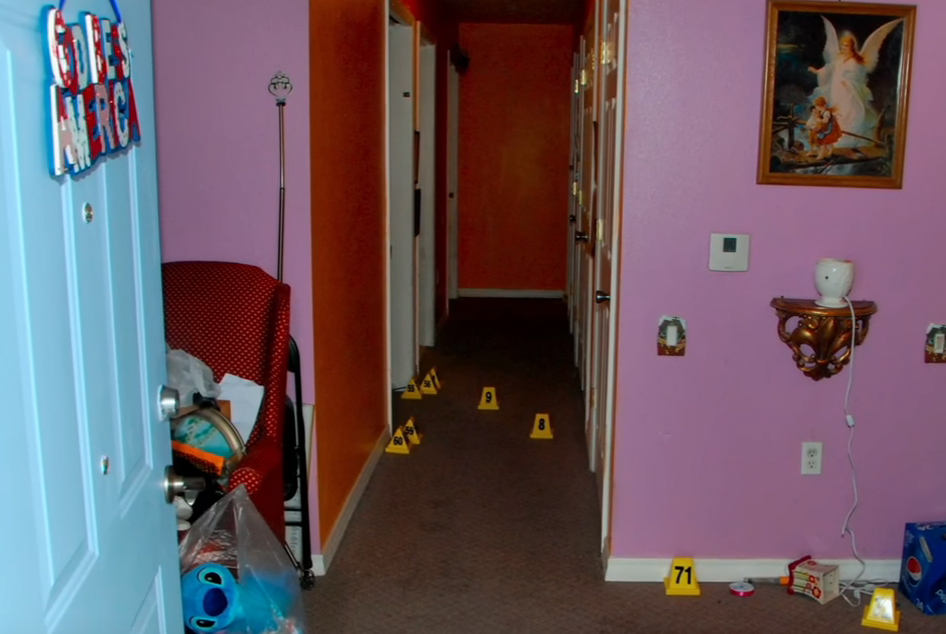 Nick Godejohn arrived in Springfield, Missouri in June 2015. According to testimony from him and from Gypsy, Nick stabbed Dee Dee to death in her bedroom while Gypsy listened in the other room. They cleaned up the crime and left Dee Dee's body behind. Together, they left for Wisconsin. After several days, Gypsy suggested posting about the murder on Facebook, so that police would come and find her mom.
She recalled during an interview that she asked Nick, "Can we please just post something on Facebook, something alarming, that would make people call the police?" Nick reportedly told her what to write. After months of investigation, Gypsy Rose's case wouldn't even go to trial.
The Fates of Gypsy Rose and Nick Godejohn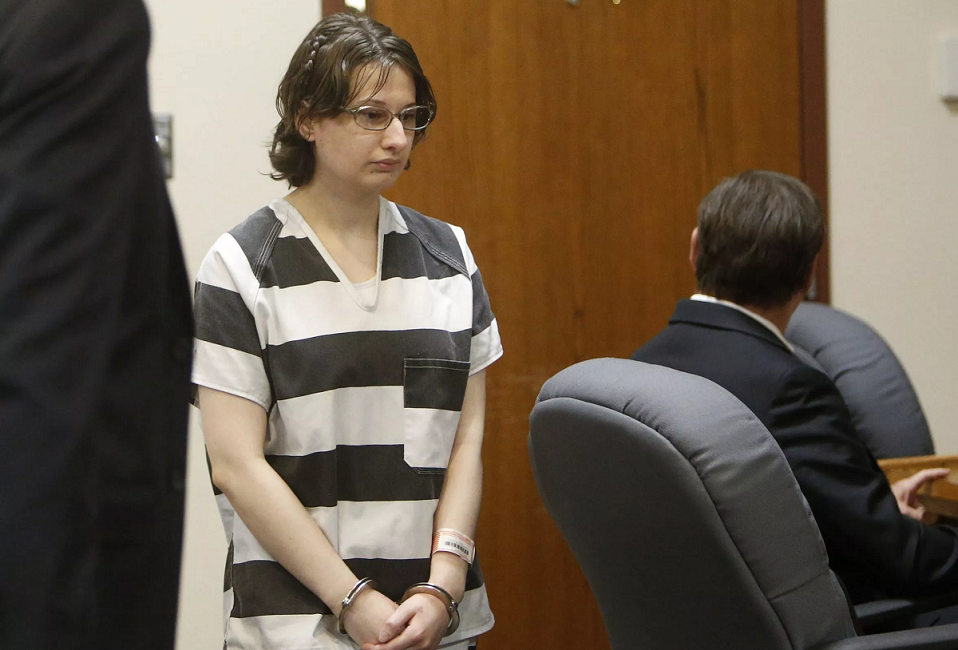 Gypsy Rose Blancharde's lawyer struck a plea bargain with prosecutors after looking through his client's medical records, as well as other information related to the girl's abuse and the manipulations by her mother. The records themselves were so damning that her lawyer called the prosecutor to negotiate a plea.
On July 5, 2016, Gypsy pleaded guilty to second-degree murder. She was sentenced to the minimum of 10 years. She'll be eligible for parole at the end of 2023 when she will be 32 years old. Godejohn is still awaiting trial since his December date was postponed. When he appears in court, photos show a confused man with a beard concealing most of his face. One reporter recalled that his family never comes to hearings. But while Godejohn seems lost, Gypsy appears to finally have found herself. Her transformation from an ill, wheelchair-bound girl to a woman shocked even her own father.
What Gypsy Looks Like Now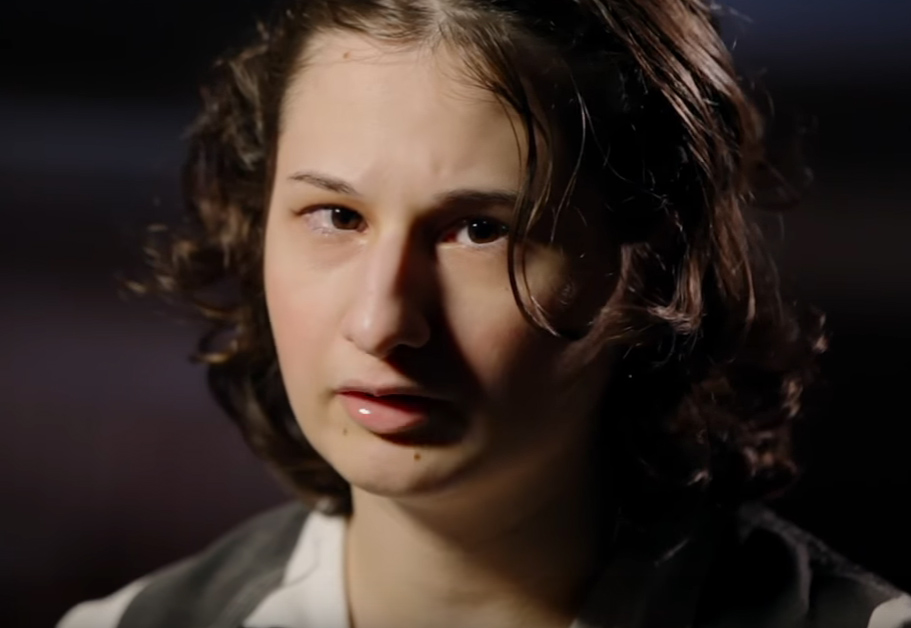 Gone are the days of a sickly looking girl in a wheelchair. BuzzFeed writer Michelle Dean interviewed Gypsy from her new home in Women's Eastern Reception, Diagnostic and Correctional Center in Vandalia, Missouri. According to Dean, Gypsy sports long hair and proper adult glasses. She walks with her head held high and has gained weight since her incarceration.
Kim Blanchard, who visited Gypsy in jail, explained, "She looked much more like the person that she was, which was the complete opposite of the person that I knew, and it was like she had a costume on that whole time and then took it off." But there are still some lingering effects of her mother's long-term abuse. While it's impossible to diagnose 100 percent, doctors and investigators have a theory for what caused it.
What is Munchausen by Proxy?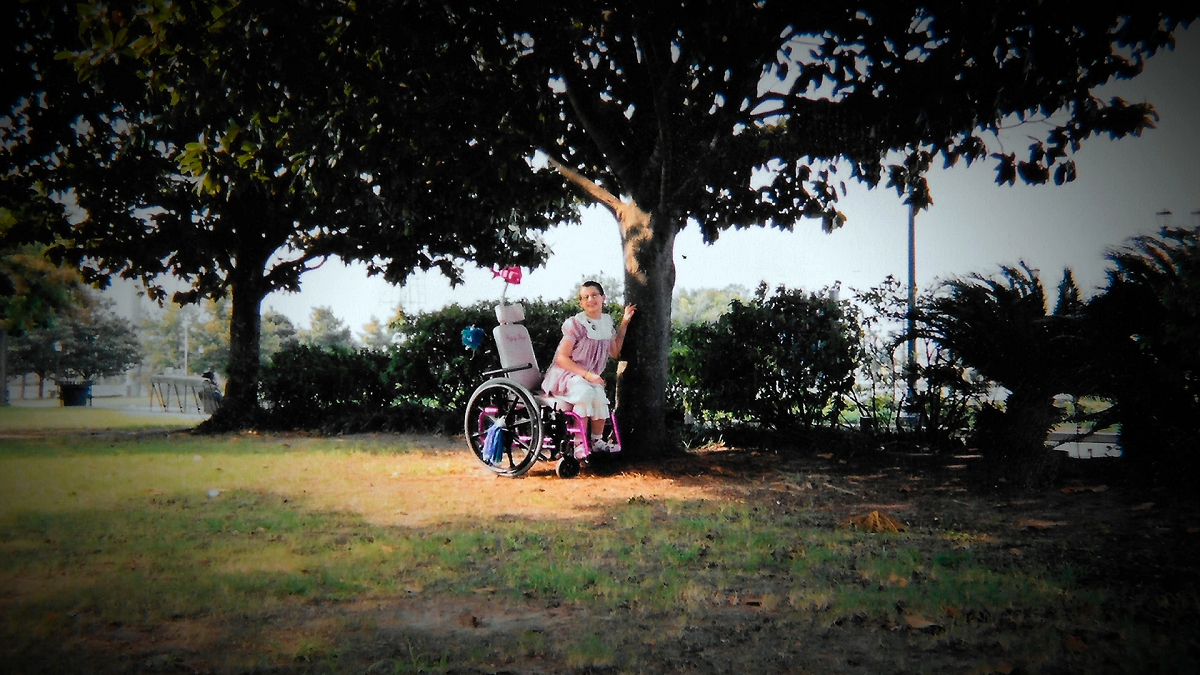 While it's impossible to diagnose now, the majority of people who studied the case believe Dee Dee Blancharde had Munchausen by proxy. This mental disorder was first identified in 1951. A person with Munchausen feigns or induces physical and psychological symptoms for the benefit of sympathy and attention. When it's by proxy, that person inflicts the symptoms on someone else.
Gypsy looked up the syndrome while in jail after hearing it used to describe her situation. She told a reporter that her mother matched every symptom. Still, she takes responsibility for what she did to her mother. She told reporters, "What I did was wrong, and I'll have to live with it."