Incredible Facts About One Of The Most Famous Cowboys In History: Doc Holliday
Doc Holliday is known for his near unbeatable skills when it came to Wild West fights. That's why it may surprise you to find out that he was also a trilingual, award-winning dental surgeon who overcame a speech impediment. His skills in the classroom later transferred to gambling, which is how he ended up with such a wild reputation. All the while, Doc managed to live with tuberculosis for decades, leaving doctors dumbfounded. Find out what made Doc Holliday one of the most legendary cowboys in history.
When Doc Was A Newborn, His Father Was A Soldier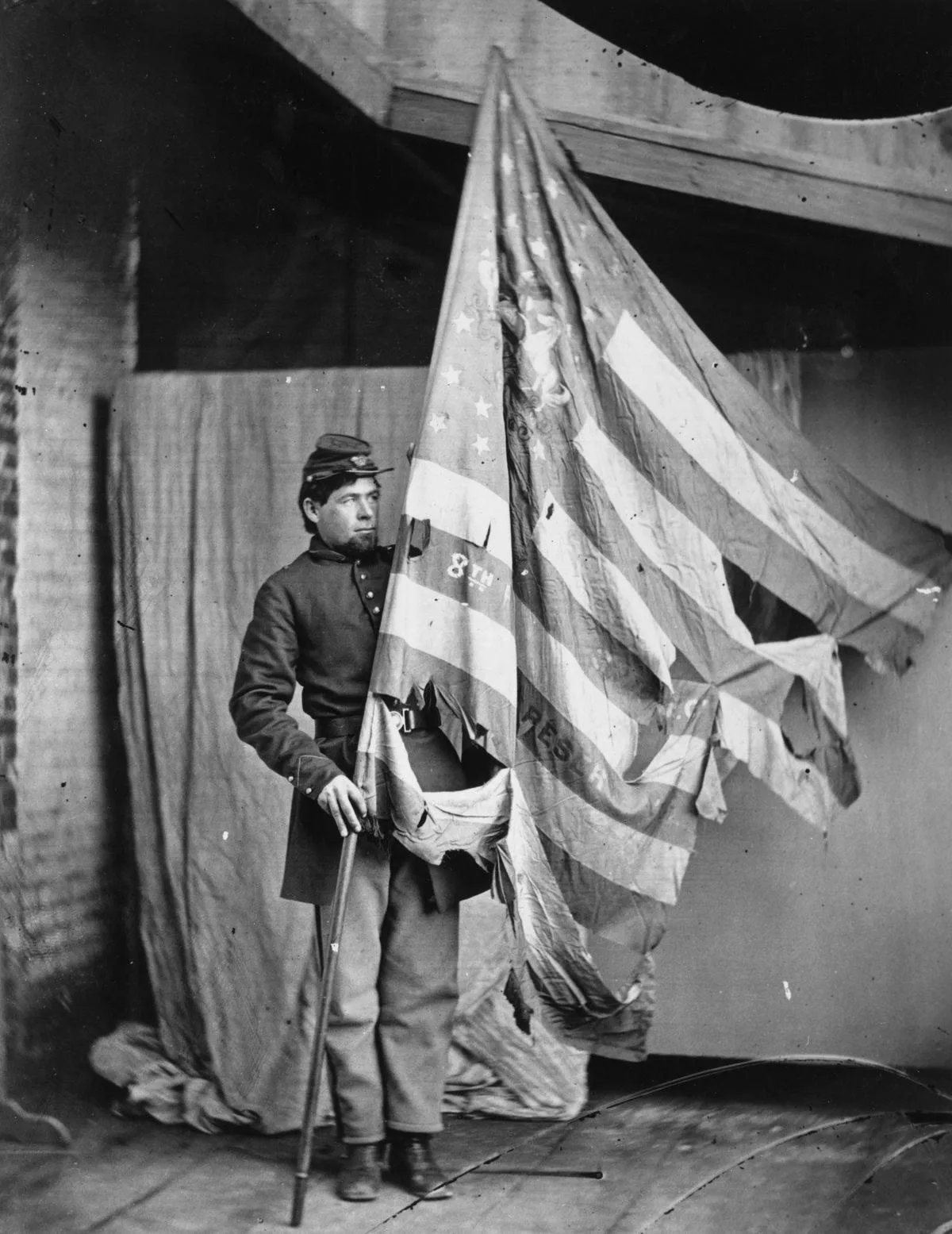 Doc was born to Alice and John Holliday in August of 1851. Before Doc's delivery, John left to serve in the Mexican-American War and would go on to fight in the Civil War.
Doc's family moved to Valdosta, Georgia in 1862 where they would become well-known among the residents. Alice sheltered Doc as best she could from the turbulence that the war caused nearby. Despite Doc's later reputation, he didn't get into fights as a child.
He Was Fluent In Three Languages As A Teen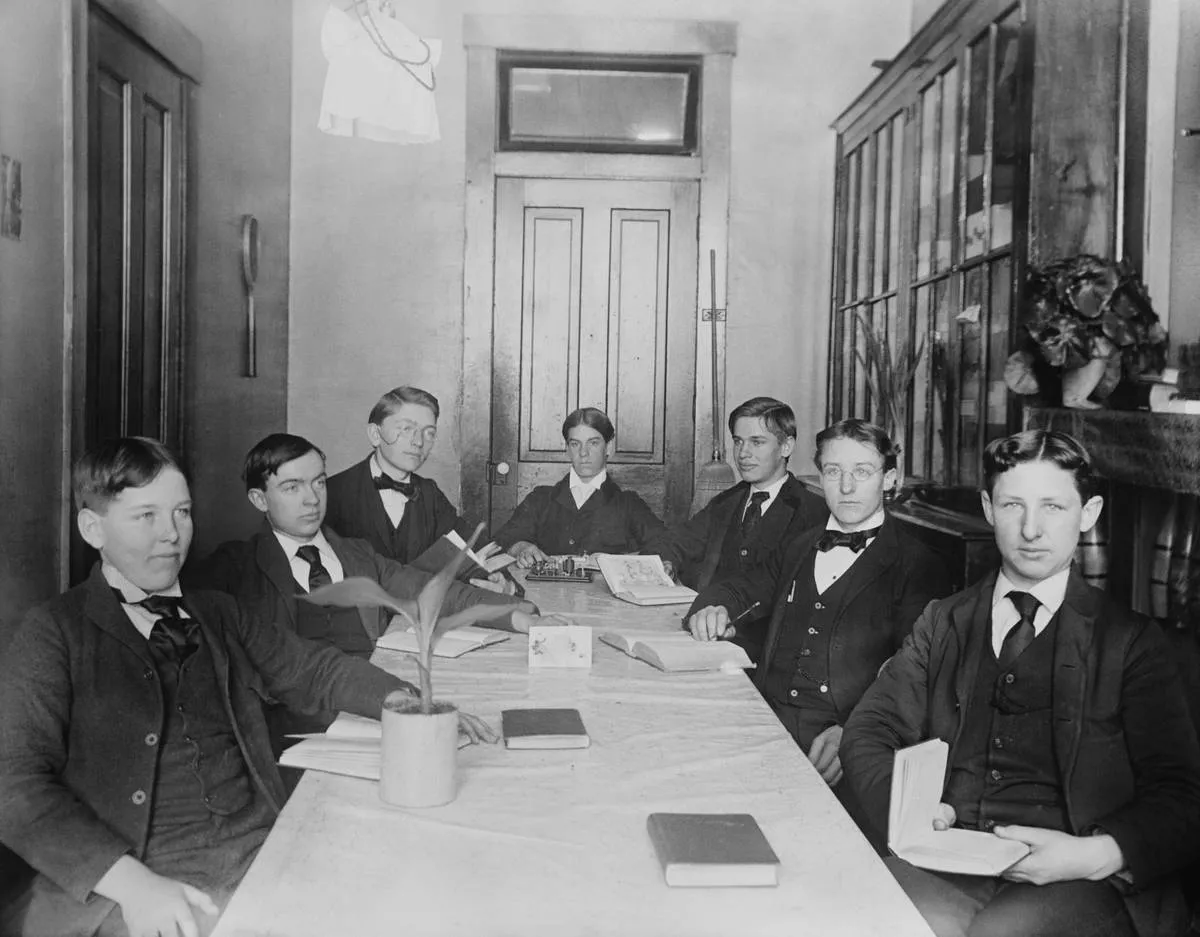 You may not expect Doc Holliday to have been the best student, but he was actually excellent at overcoming challenges and absorbing information. Doc was born with a cleft palate and he had a speech impediment.
Doc's mother played a large role in his recovery, and the boy went on to become fluent in French, Latin, and Ancient Greek. After studying at Valdosta Institute, Doc went to the Pennsylvania College of Dental Surgery where he got his Doctor of Dental Surgery.
Tuberculosis Ran In Doc's Family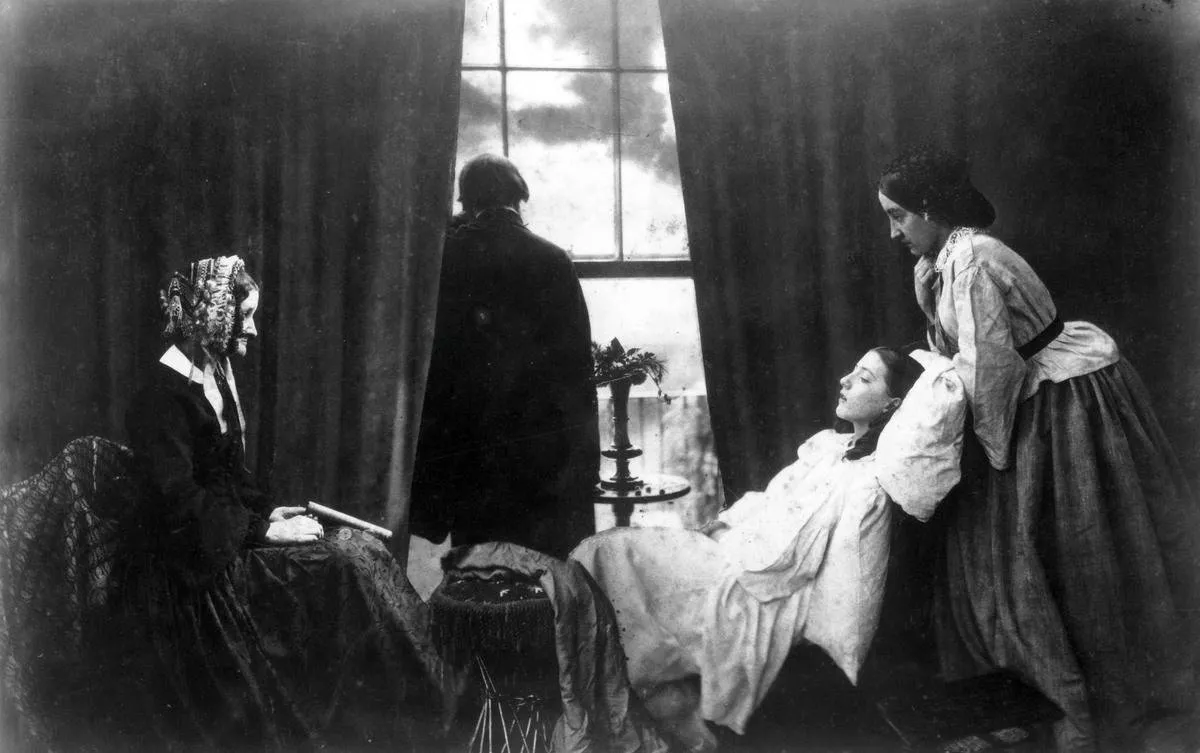 Doc was only 15-years-old when his mother passed from tuberculosis. Though his father, John, was devastated, he married another woman by the name of Rachel Martin three months later.
Not long after, tuberculosis also took the life of Doc's adoptive brother, Francisco. John eventually left the family to practice dentistry in other states, which may have explained Doc's career choice. Studying dental surgery helped Doc direct his attention elsewhere, especially when he discovered that he, too, had tuberculosis.
Doc Became An Award-Winning Dentist
After completing his dental education, Doc joined forces with his father's friend, Dr. John Seegar, in Dallas. Despite the fact Doc was told he only had months to live due to tuberculosis, he lived decades longer.
Doc's incredible resilience enabled him to become an award-winning dentist alongside his partner, Dr. Seegar. It also gave him time to develop another habit: illegal gambling. When Doc's dental career slowed down, his gambling picked up. In 1874, he was kicked out of Dallas for his illegal habit.
He Developed A Relationship With "Big Nose Kate"
With the help of his cousin, George Holliday, Doc moved to Fort Griffin, Texas. The Dallas Weekly Herald falsely claimed that Doc died, which could have been a good thing if Doc had many enemies in the area.
However, it wasn't until he left Dallas that Doc started getting into notable fights in the gambling scene. One companion he had was the famous Katharine "Big Nose Kate" Horony, who he met in Fort Griffin. Kate became Doc's only known romantic partner.
An Ill-Tempered Gentlemen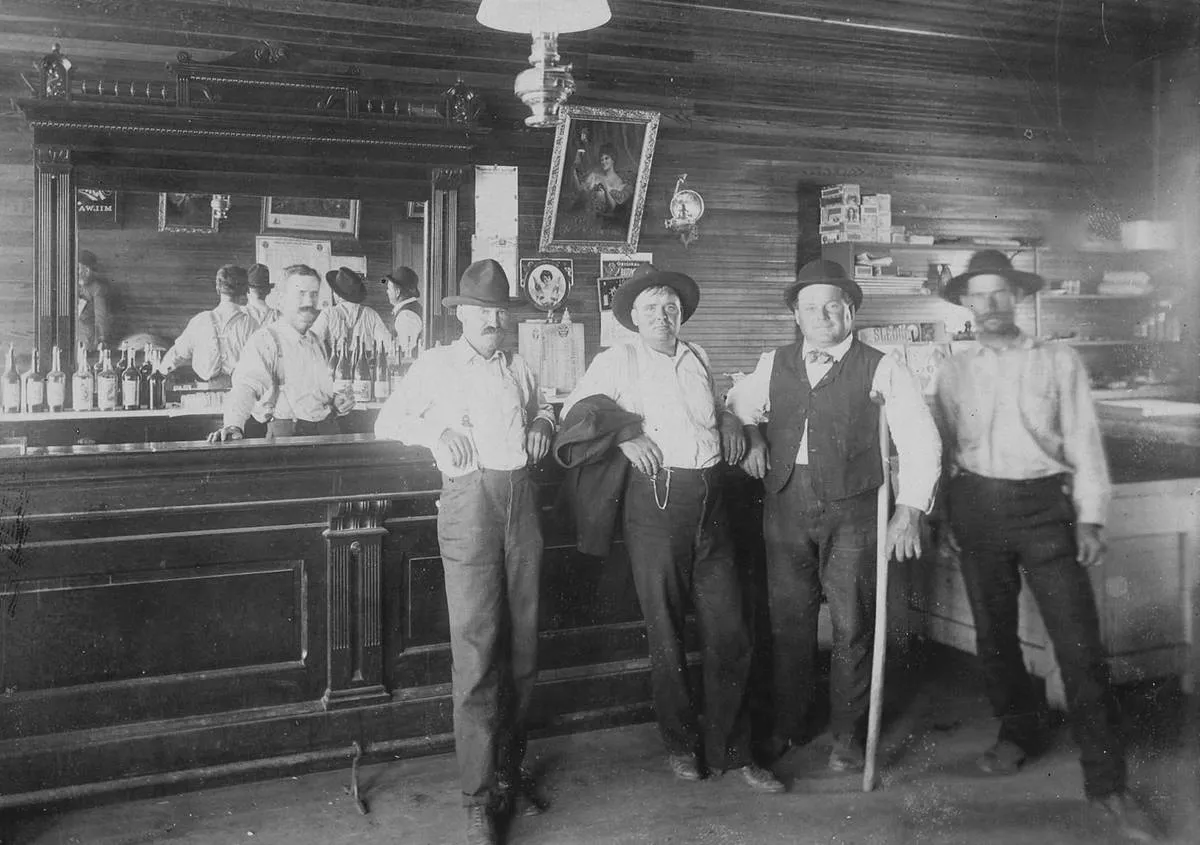 There was some controversy over who the real Doc Holliday was. Though he had a reputation for having an "ungovernable temper," many called Doc calm gentlemen. Whatever his disposition was, he certainly did run into trouble.
In 1877, Doc and fellow gambler Henry Kahn went to jail for their violent encounter. Doc was reportedly arrested 17 times, survived 5 ambushes, and managed to avoid 4 hangings. Mind you, he did all of this with tuberculosis. His seeming invincibility was part of what made Doc so famous.
Doc Teamed Up With Marshal Wyatt Earp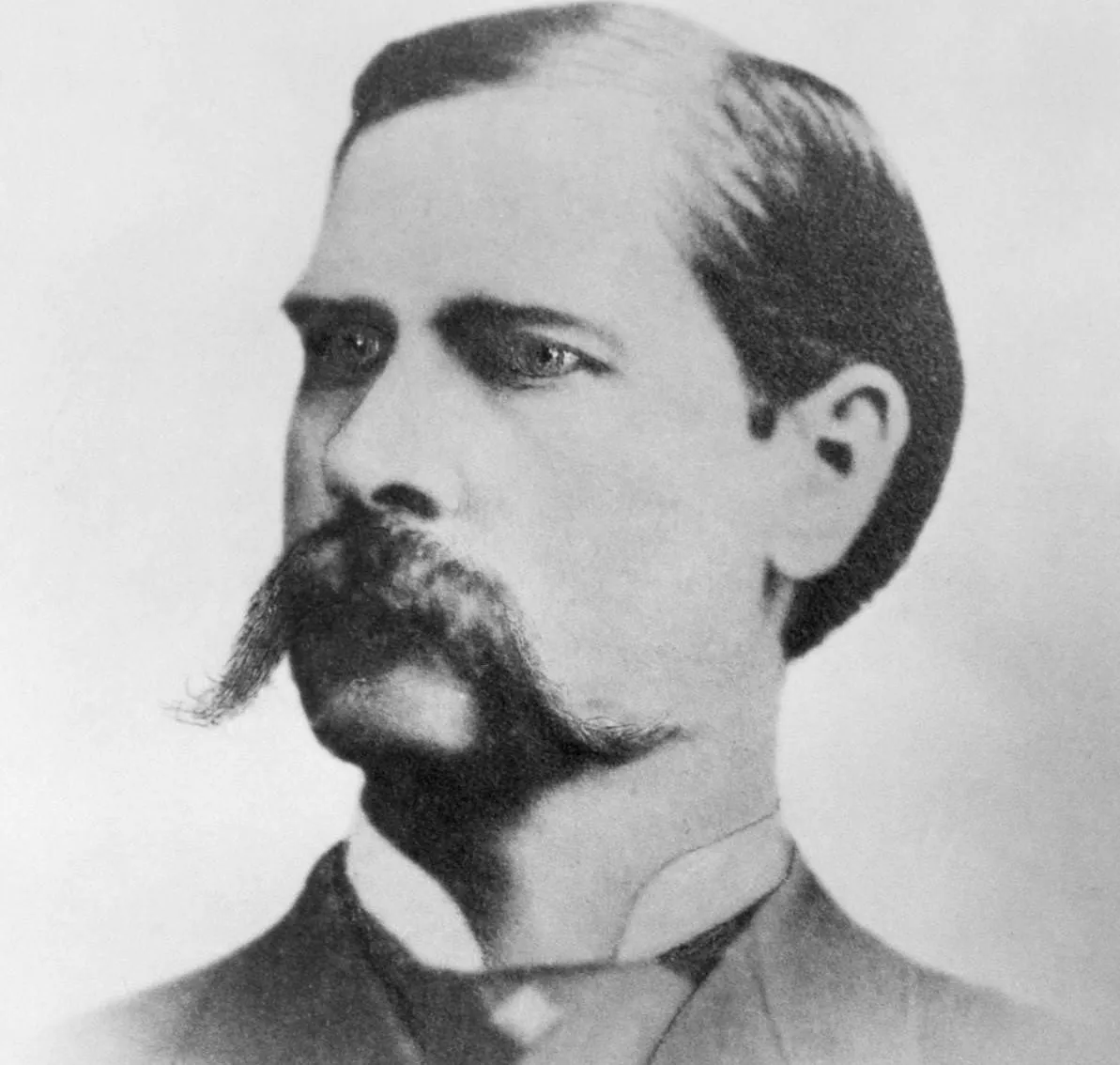 Doc became a revered figure of the Wild West, especially after telling a reporter that he "coughed up" his conscience along with his lungs years ago. Doc became even more feared when he teamed up with rogue lawman Wyatt Earp.
At the time they met, Wyatt was still a deputy U.S. marshal. Rumor has it that he was pursuing "Dirty" Dave Rudabaugh, an outlaw who gambled with Doc. On Doc's advise, Wyatt pursued Dave in Kansas, marking the start of an alliance.
At Their Second Run-In, Doc Saved Wyatt's Life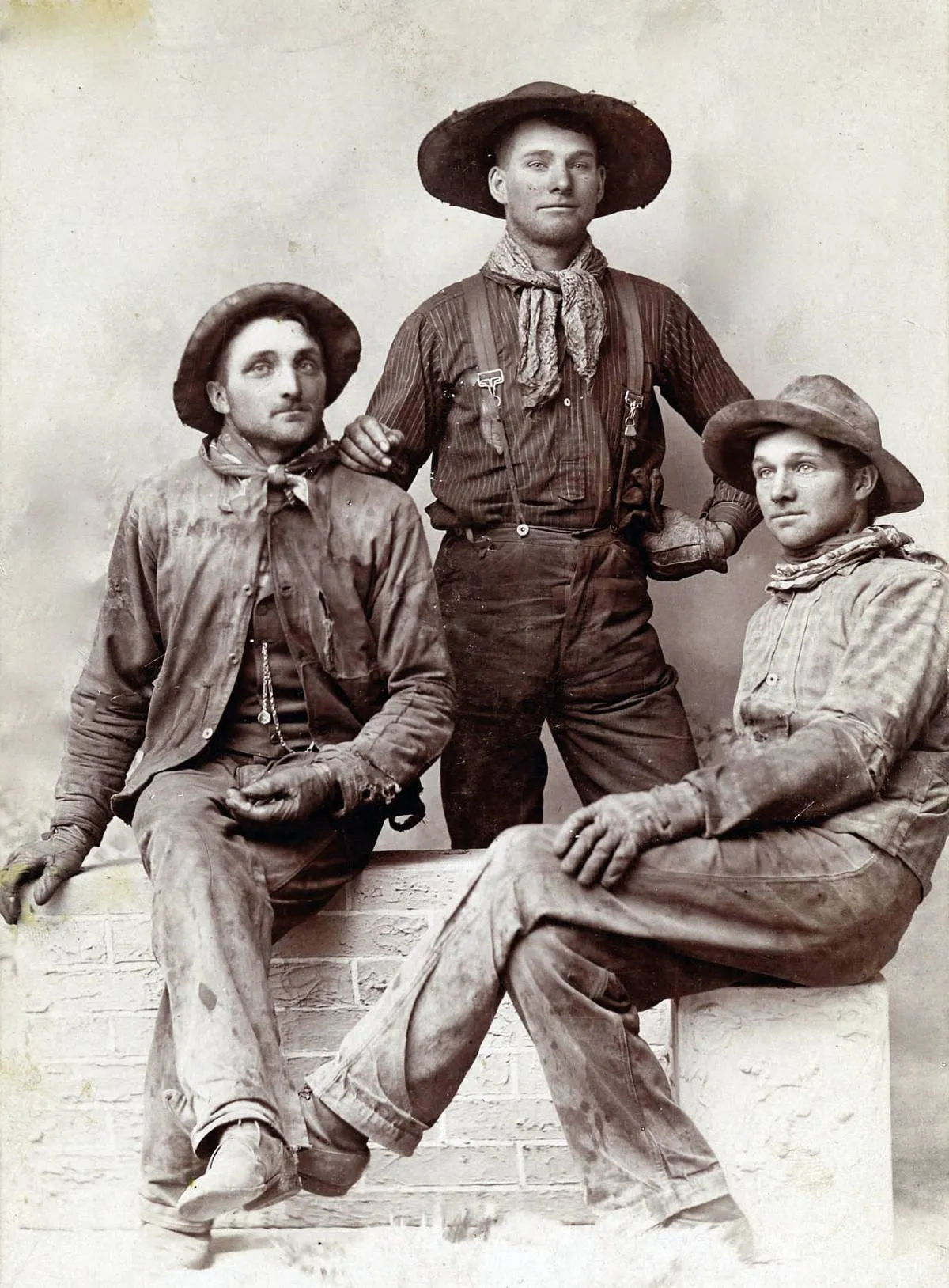 Legend has it that Doc and Wyatt's relationship solidified when they met again at a Long Branch Saloon in Dodge City. Doc was looking for a dentist's job in the area and stopped by the saloon with Big Nose Kate.
Wyatt happened to also be at the saloon and found himself being held at gunpoint by the notorious cowboy Tabo Driskell. Doc snuck up behind Tabo and placed his firearm at the cowboy's temple, forcing him to let Wyatt go.
Moving To New Mexico And Reuniting With Earp
Doc's dentistry business started to sink in the 1870s, and he began refunding people for his poor service. Simultaneously, his gambling and fighting grew, earning Doc a reputation for being skilled with a weapon.
In 1878, Doc permanently stopped working in dentistry and moved to New Mexico in hopes the 22 hot springs would help heal his tuberculosis. He eventually built saloons in the area and reunited with Wyatt Earp when the marshal visited the town.
Doc Followed Earp To Arizona's Silver Boom
When Wyatt arrived in New Mexico in October 1879, he told Doc he was heading to Arizona for the silver boom. Doc hadn't had the best luck chasing ever gold in Dakota and Wyoming.
Despite having a history of ending up empty-handed, Doc headed to Arizona in 1880 to join Wyatt in the city of Tombstone. The country sheriff was passive when it came to Wyatt, but he became on edge once Doc came into the picture.
Being Falsely Accused Of Robbery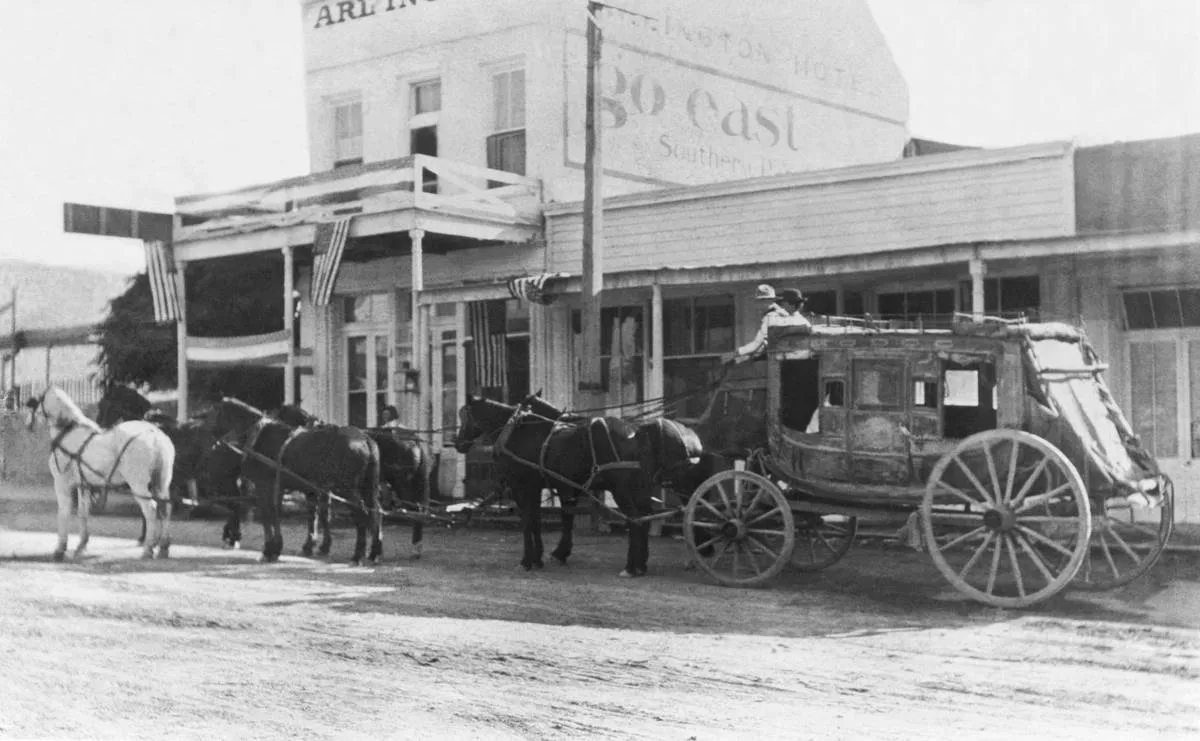 Less than a year after moving to Tombstone, Arizona, Doc ran into some trouble. After three cowboys robbed a stagecoach, rumors immediately spread that Doc was the mastermind behind the crime.
The nail in the coffin was when Doc's now-ex girlfriend, Big Nose Kate, claimed he did it. After Doc was arrested, Wyatt found witnesses to prove Doc's innocence. Kate ended up confessing that the county sheriff, Johnny Behan, pressured her into signing an accusation she didn't understand.
Rising Tensions With Ike Clanton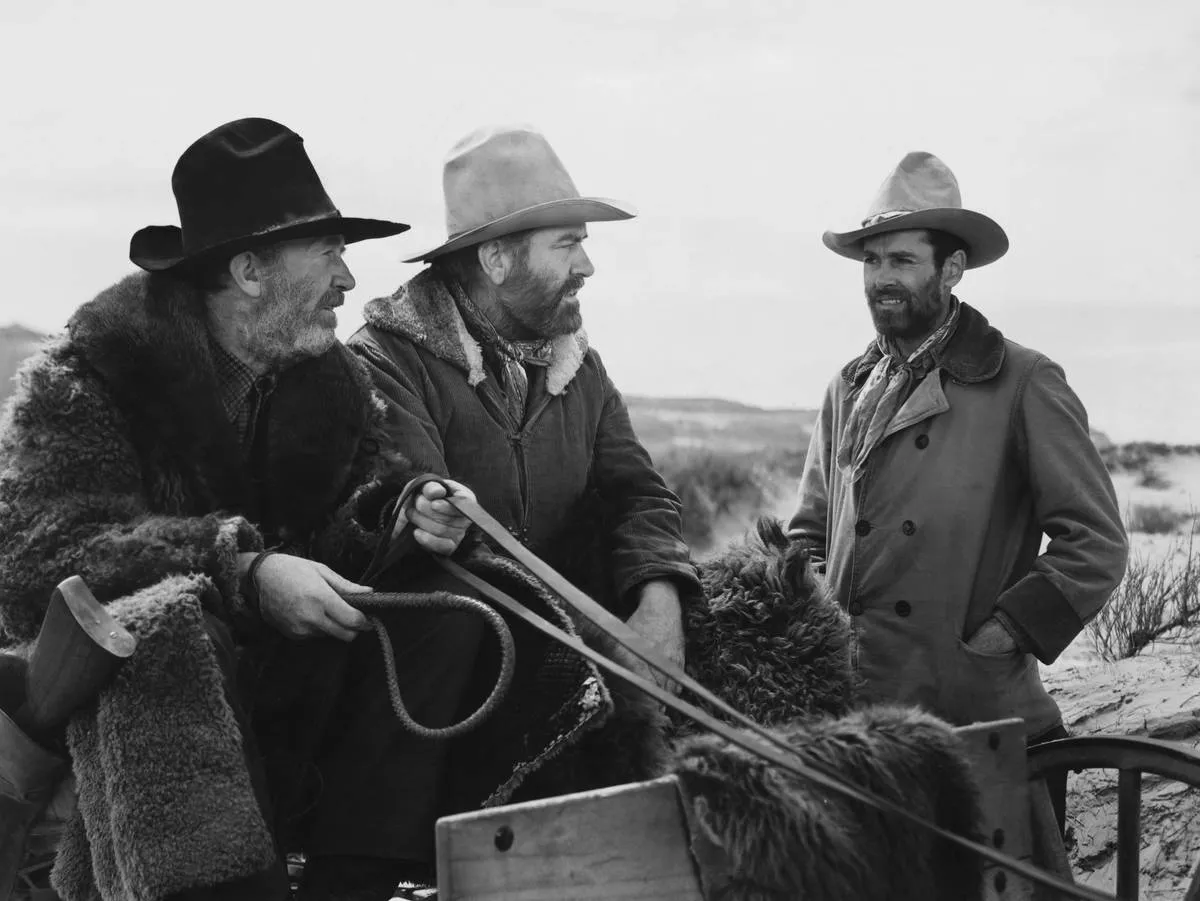 Doc was passing some time in Alhambra Saloon when things went south with Ike Clanton. The date was October 25, 1881, and before long, the two outlaws were in a heated argument.
The argument became so explosive that Doc challenged Ike to a duel. Fortunately, Ike wasn't armed at the time. But that didn't stop Ike from showing up at Doc's house the next morning and shouting threats. Ike was so loud that he woke up Doc and his reunited girlfriend, Kate.
It Got Even More Heated When Ike Went To Jail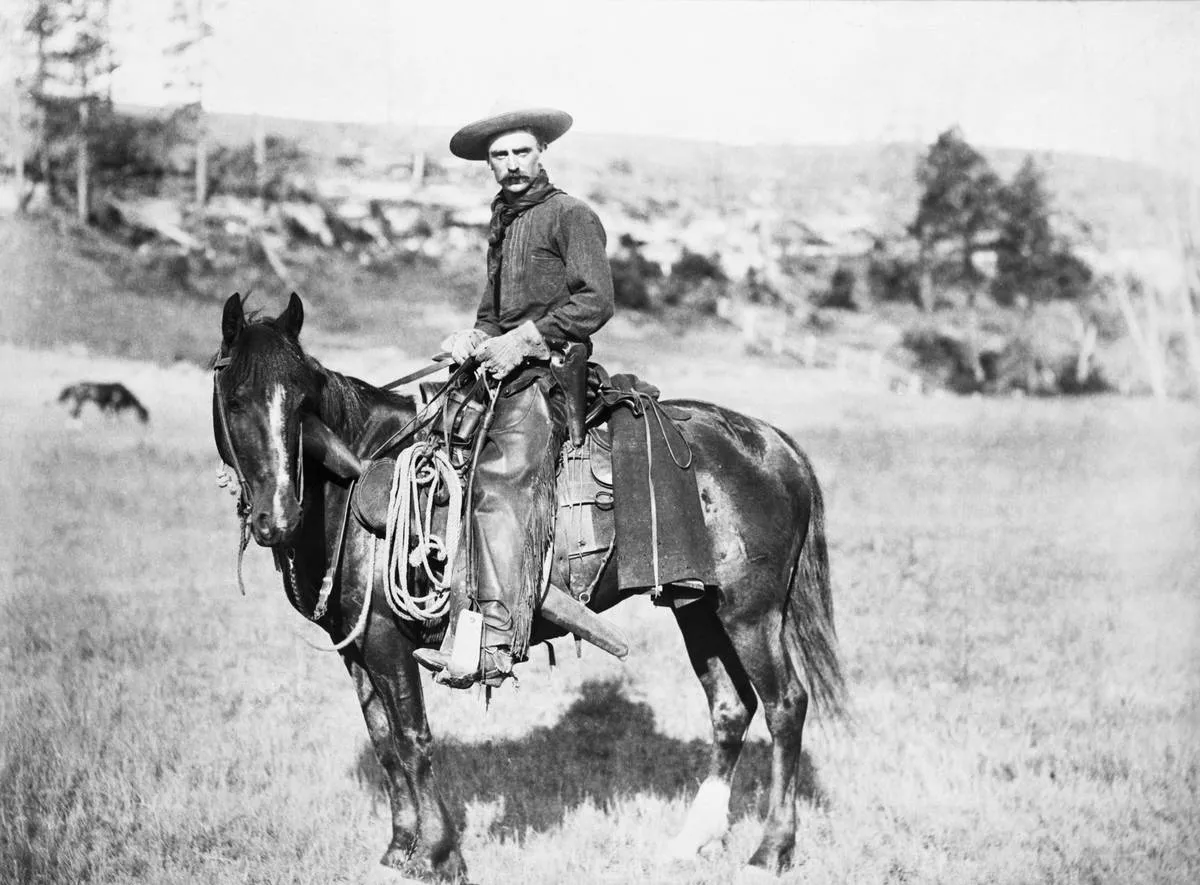 Wyatt Earp and his brother came in to save the day, disarming Ike and taking him to jail. However, this only served to escalate the situation. Ike's brother and friends Frank and Tom McLaury picked him up from jail and set off to team up in a full-blown battle.
On Doc's side were Wyatt, Virgil, and Morgan Earp. The men partook in a rapid battle that only lasted 30 seconds. In just half a minute, they fired 30 bullets.
Doc And Wyatt Emerged As The Victors
Ike's brother, Billy, died in the battle, along with the McLaury brothers who were defending Ike. Rumor has it that Doc was the one who shot all of them. Meanwhile, Doc's entire crew survived the battle.
The survivors did receive wounds, and Ike got away, but they still were the winners of one of the most famous battles in Wild West history. The encounter was depicted in various shows and films since and is known as the fight at the O.K. Corral.
Out For Vengence
Virgil Earp's wounds left him crippled for the rest of his life, so Wyatt became his protector. Sadly, he couldn't do the same for Morgan Earp, who died in an ambush. Doc and Wyatt agreed to avenge Morgan after the justicial system failed to provide them the justice they felt they deserved.
Wyatt deputized Doc and Virgil joined them to find one of the cowboys they believed played a part in Morgan's ambush. They found the man, Frank Stilwell, on a train and Virgil took his life.
Another Cowboy Fight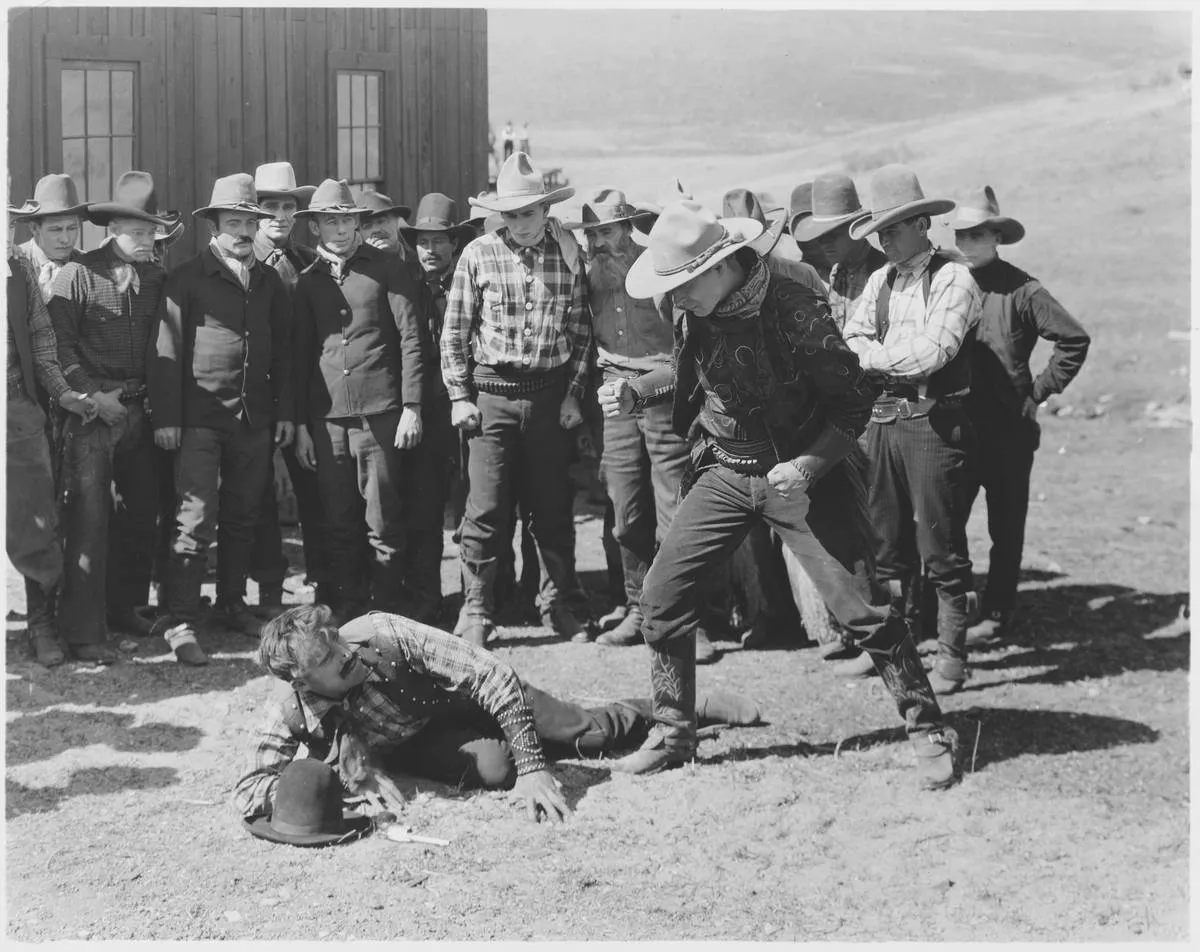 After Virgil took Frank's life, the sheriff placed a warrant for the group's arrest. That didn't stop the posse from going to Iron Springs to attack eight cowboys. At least three of the cowboys died.
However, everyone on Doc's side was unharmed, save for a wounded horse. The comrades knew that it was time to flee the state or end up in jail. They headed east towards Colorado, but the trip proved to be a bumpy one.
Wyatt And Doc Got Into A Fight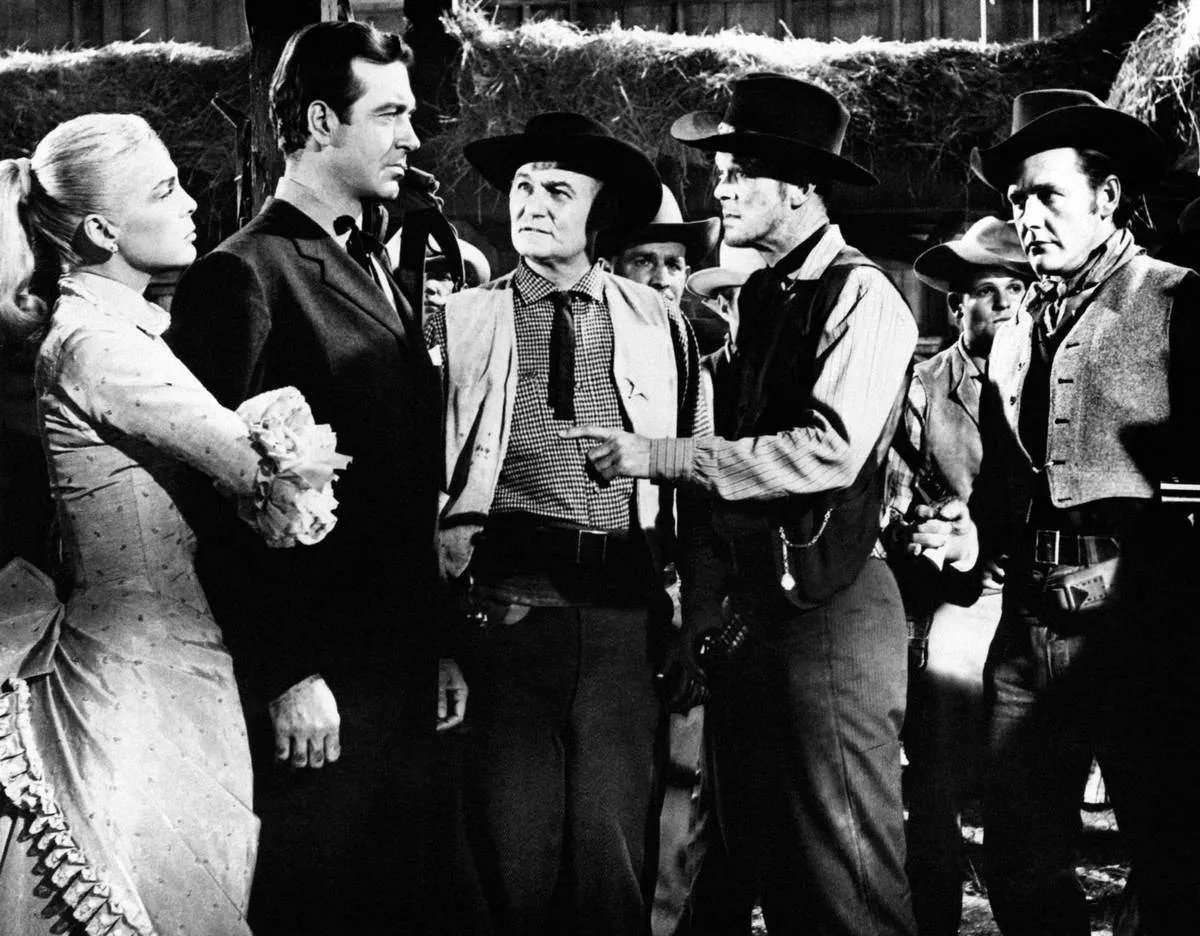 After all that Doc and Wyatt had been through together, you'd think they had an unbreakable bond. After all, they did save one another's lives. However, the intensity of the situation worn them both down, and the partners found themselves fighting by the time they got to Albuquerque, New Mexico.
The argument was so damaging that Earp decided to stay in the state while Doc continued to Colorado alone. Unfortunately for him, he was arrested the moment he entered Denver.
Wyatt Came To Doc's Rescue Once Again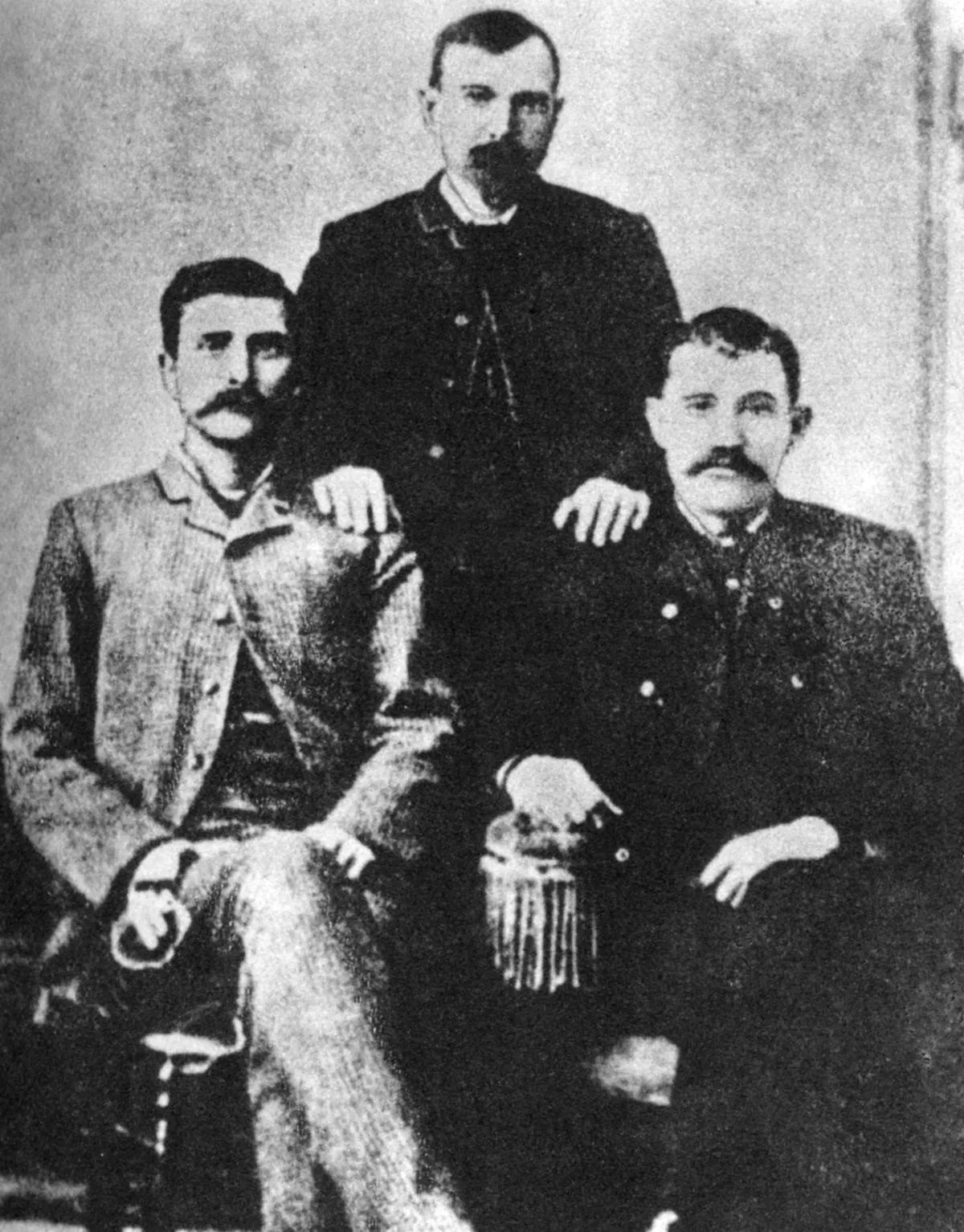 Though Wyatt and Doc hadn't left off on the best of terms, they were still friends. Wyatt proved that he still valued Doc's wellbeing when he caught wind of Doc's charges and immediately contacted his friend, Colorado Chief of Police Bat Masterson.
Officer Masterson proceeded to take Doc to Pueblo, Colorado, where the criminal was released on bond. Wyatt and Doc reunited in Gunnison, Colorado, but this would be one of the last times they got to see each other.
The Mysterious Link Between Doc And Johnny Ringo's Death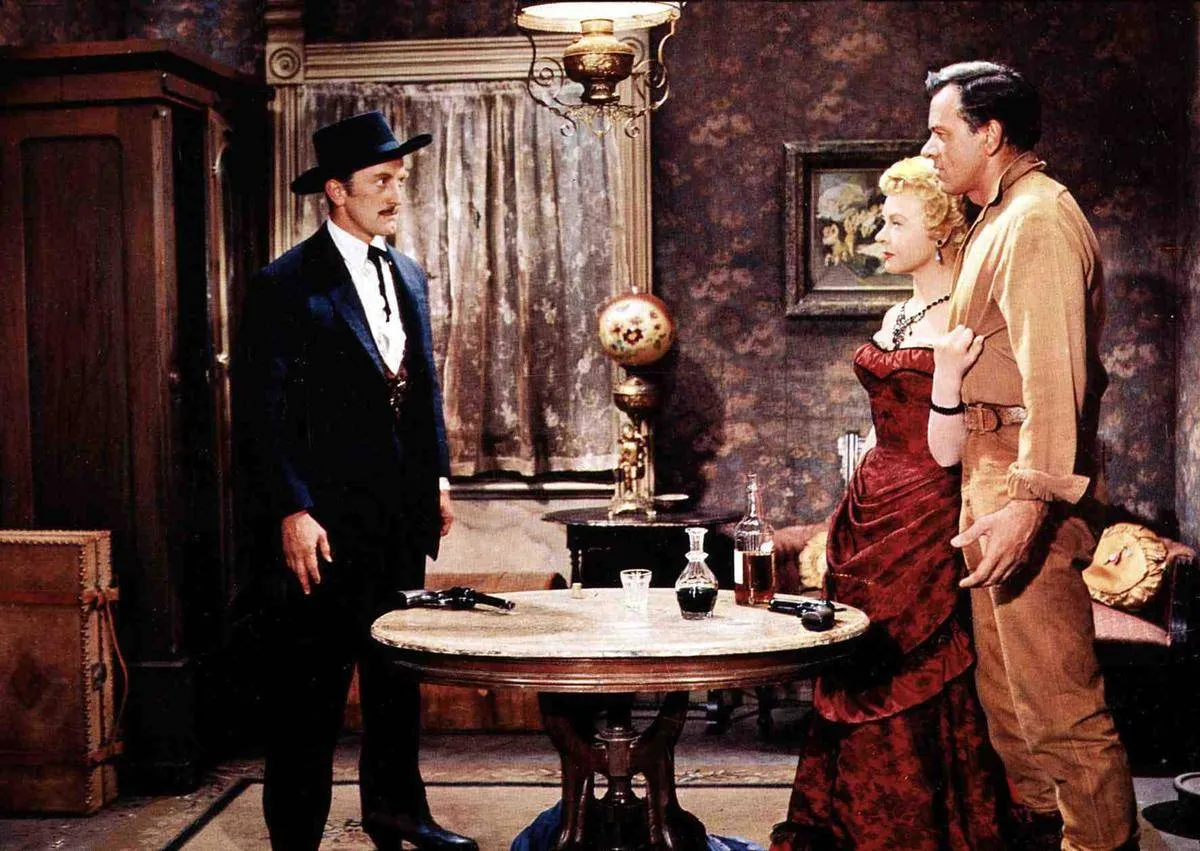 Doc Holliday had many enemies he developed over the course of his life, and one of them was Johnny Ringo. In July of 1882, Johnny mysteriously turned up dead and was found in a tree.
Though Johnny's death was said to be self-inflicted, it's rumored that Wyatt and Doc did it. Wyatt's third wife backed these claims, but there's no evidence. Plus, Doc had a warrant in Arizona, so it's unlikely he'd risk going back.
Doc Didn't Die The Way He Thought He Would
Nearly two decades after being diagnosed with tuberculosis, the disease finally claimed Doc's life. Though the gunslinger had made it through so many fights, his body eventually wore out.
Still, Doc entered the saloons of Colorado and continued to get into mishaps until he was bedridden. His long-time love, Big Nose Kate, was by Doc's side in his last moments, during which he famously looked at his bare feet and said "That's funny." The cowboy thought he'd be wearing boots when he passed.
One Of The Most Famous Figures Of The Wild West
Doc Holiday died in November 1887 at the age of 36. His obituary appeared in the Denver Republican and read, "Few men have been better known to a certain class of sporting people, and few men of his character had more friends or stronger champions."
Wyatt fondly remembered Doc as a "loyal friend and good company." Well over a century later, Doc is one of the most well-known figures from the Wild West, largely thanks to the many films, books, and songs about him.
A Popular Film Based On Doc Holliday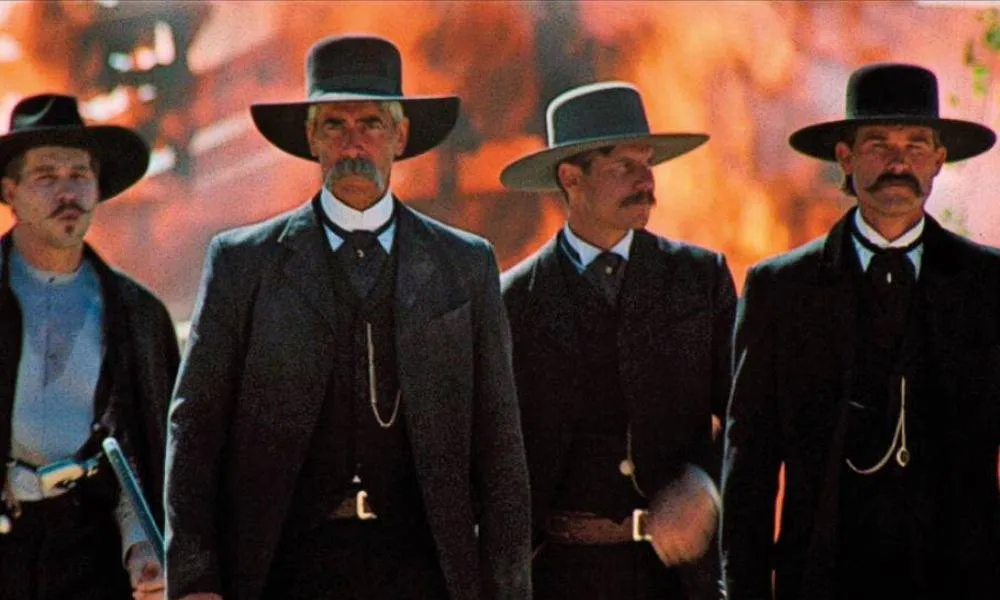 Doc Holliday's incredible story was captured in the film Tombstone. Even though Westerns aren't as popular as they were in the early days of Hollywood, this film received great reviews and had an impeccable cast.
106 years after Doc Holliday passed, he was portrayed by Val Kilmer. You may be wondering who played his best friend, Wyatt Earp. That was Kurt Russell, while Sam Elliot played Virgil Earp and Bill Paxton portrayed Morgan Earp.
It Did Over $56 Million At The Box Office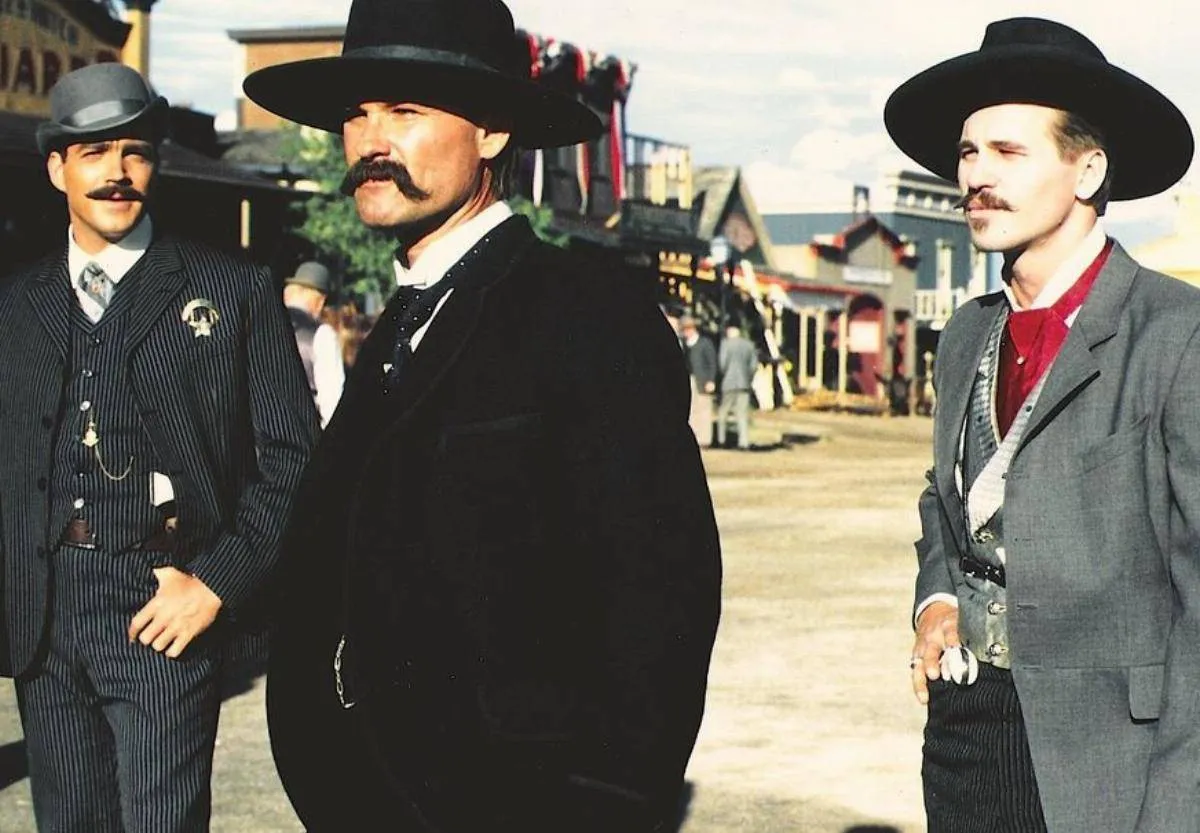 Westerns can be a toss-up in terms of audience turnout. Generally, it's more of a niche genre, so some were skeptical about how the film would do when it hit theaters.
Much to the cast and crew's delight, the movie was a success, bringing in $56,505,065 in domestic ticket sales. They also released the film in theaters on Christmas Eve, which was smart because people often have time off and are looking to catch a flick.
A Change Of Directors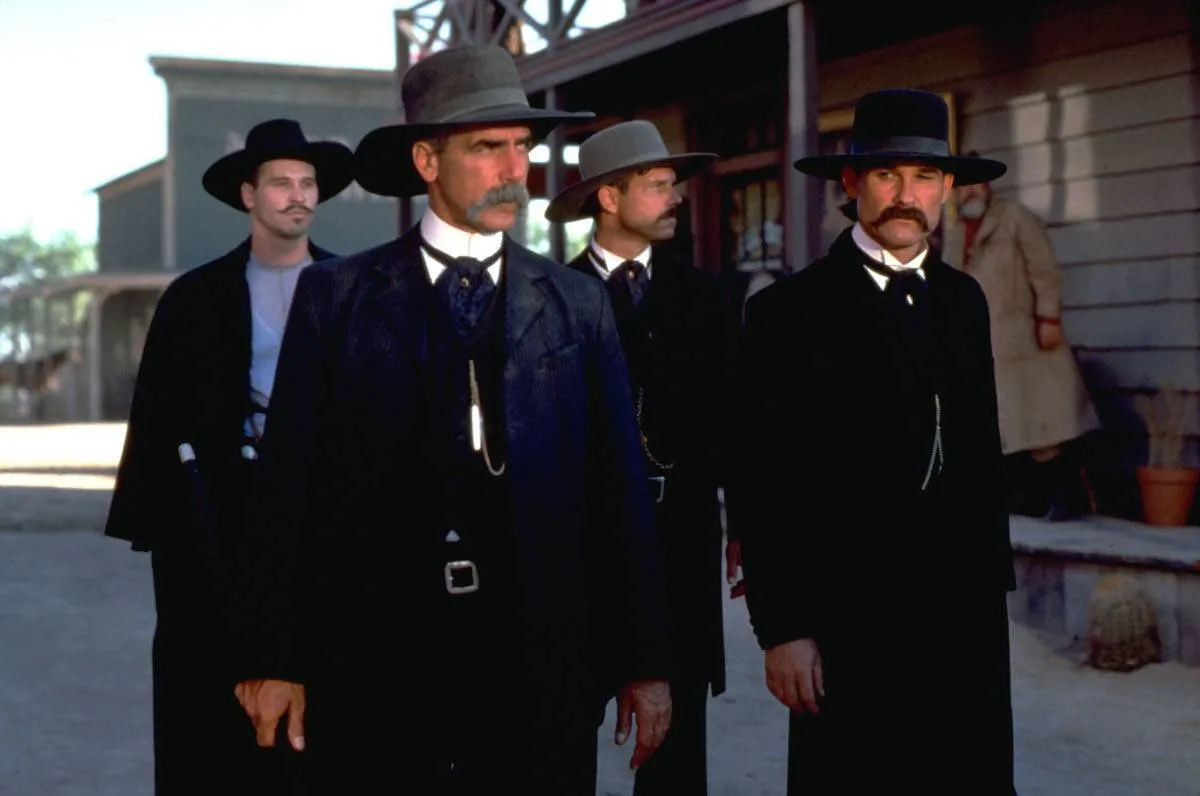 Kevin Jarre was the mastermind who wrote Tombstone, so it's not a surprise that he also was initially pegged to direct the movie. However, sometimes two minds are better than one, and so early into production they swapped out the director.
Instead, George P. Cosmatos took over directing and he did an excellent job. The 1993 film is still highly regarded today, which is hard to pull off with a Western. Who knows how things would have turned out if Kevin directed.
The Heartwrenching Scene Between Doc And Johnny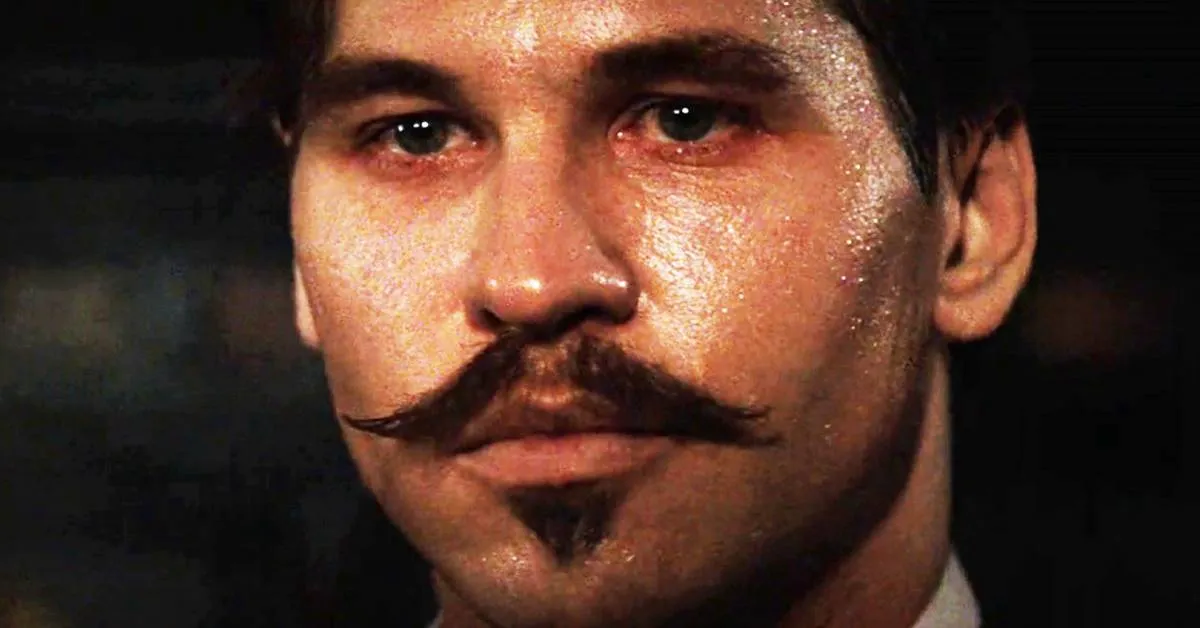 Though there is only speculation about Doc killing Johnny Ringo, the producers of Tombstone put their Hollywood spin on the ordeal. The result was a noteworthy scene that even the cast themselves favored.
Michael Biehn played opposite Val Kilmer as Johnny, a match that seemed to be made in film heaven. Sam Elliott said of the scene, "They're both so good, and you just know this moment is coming all the way through the film. You're salivating by the time it does come."
Michael Biehn Loved His Final Scene In The Film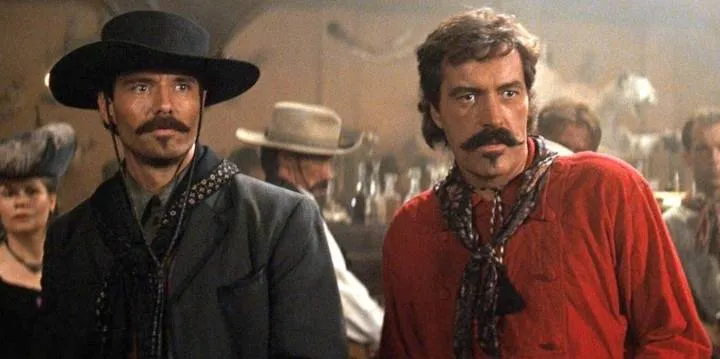 Some people weren't thrilled about Johnny Ringo being killed in the end, but the actor who played the character was completely on board. In an interview, Michael Biehn humorously said "I wanted him to shoot me!"
He went on to explain, "I always thought Johnny Ringo had a little bit of a '[death] by police' mentality." The actor even stated that a part in the scene may be one of his "greatest moments on film."
Adrenaline Rushes Were A Big Deal In The Wild West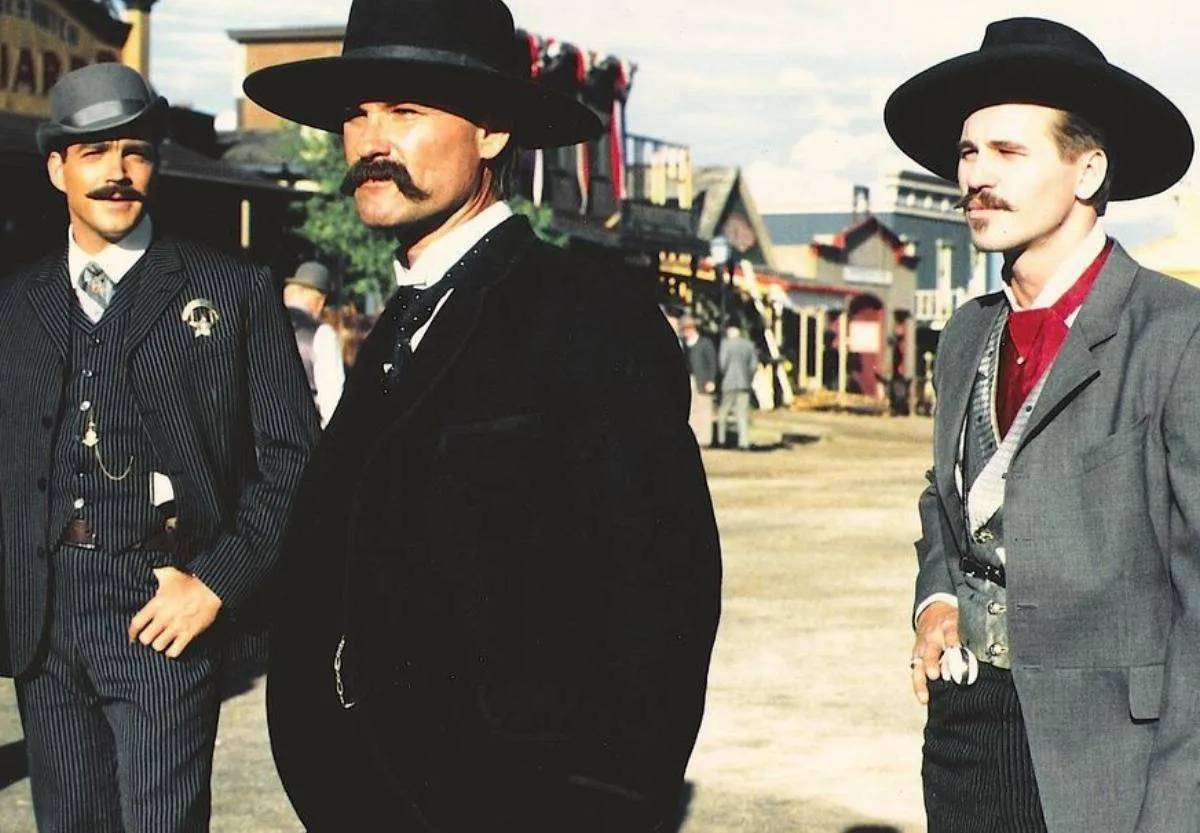 Michael Biehn pointed out that the adrenaline rush could have been a major part of why his character was always getting into trouble. He said, "And it's Tombstone, and if you've ever been down there, it's hot all the time, so it would be pretty miserable if you ask me."
That's why he figured his character had a thirst for living on the edge. Otherwise, there was little more to do than drink at saloons.
Bob Dylan Was A Huge Fan Of The Film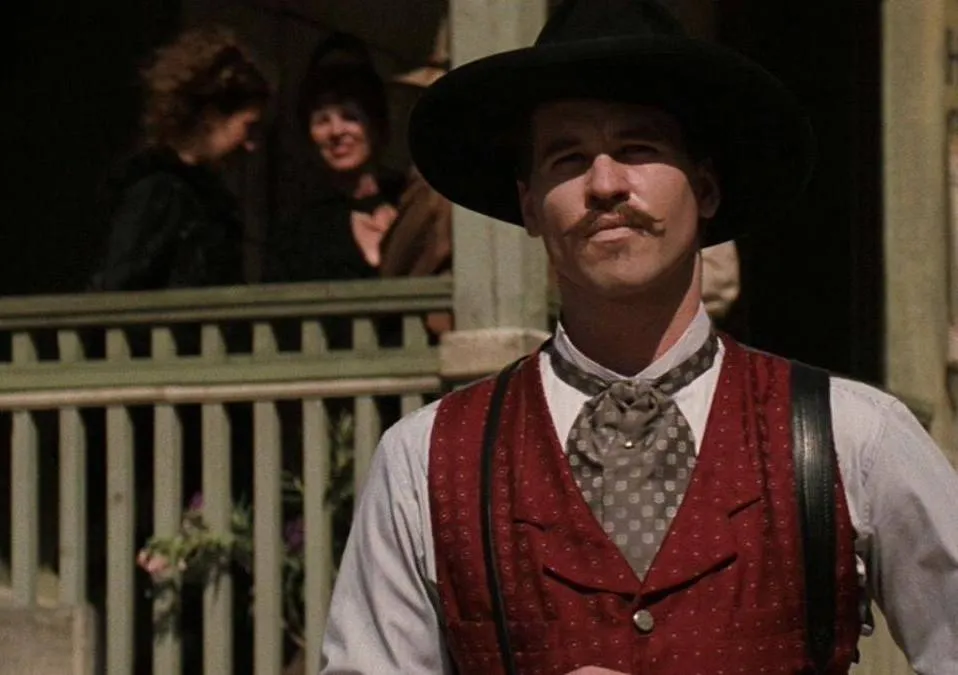 Val Kilmer was praised by the legendary musician Bob Dylan on account of the film Tombstone. The actor said in an interview that they had a meeting to discuss how much Bob loved the film.
He stated, "So we sat and eventually he said 'Ain't you gonna say anything about that movie?' I was so star-struck myself. He wasn't star-struck, but he was just really, really into that movie. It was very flattering."
Fun Characters To Play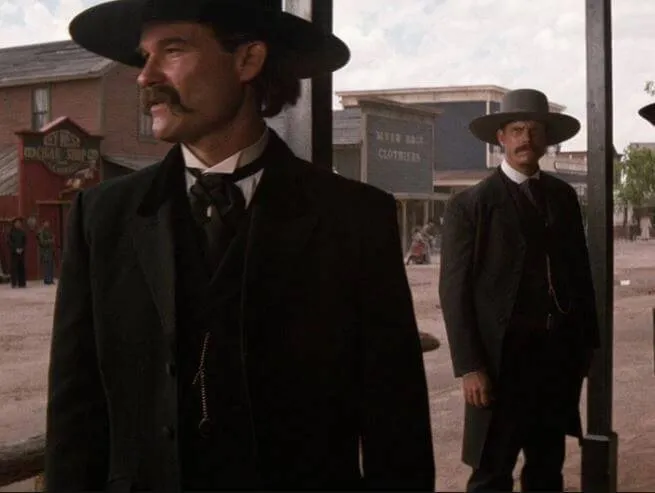 Part of why the film may have been successful is that the characters were written to intrigue. The actors had a great time playing them, which is a good indicator of how enjoyable the audience will find it to watch.
Michael Biehn went so far as to say that Johnny Ringo was his favorite character he ever played, alongside Kyle Reese in the first and second Terminator. Getting to play iconic roles is great, but it's even better if you enjoyed the process.
It Helped Reestablish Western Films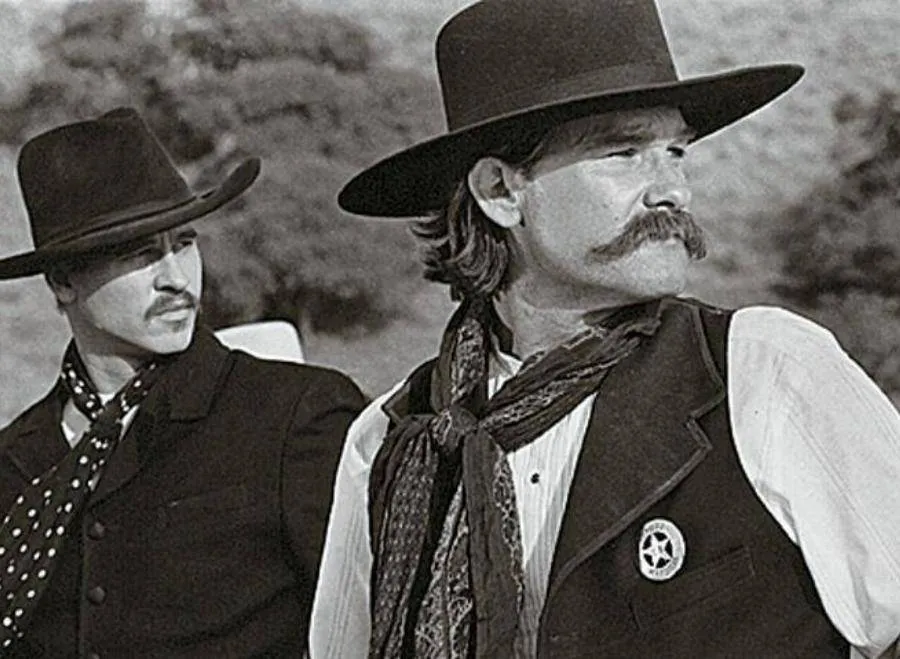 When you compare older westerns to Tombstone, there's something distinct about the film. Actor Michael Biehn called it the "bubblegum version" of a western. He explained that the movie "ain't history" and described it as being like "the latest pop hit."
The movie's fresh take is likely what made it such a popular pick. If someone wanted to watch a classic western, they'd have plenty to choose from. This certainly isn't the first film about Doc Holliday.
They Had A Good Time On Set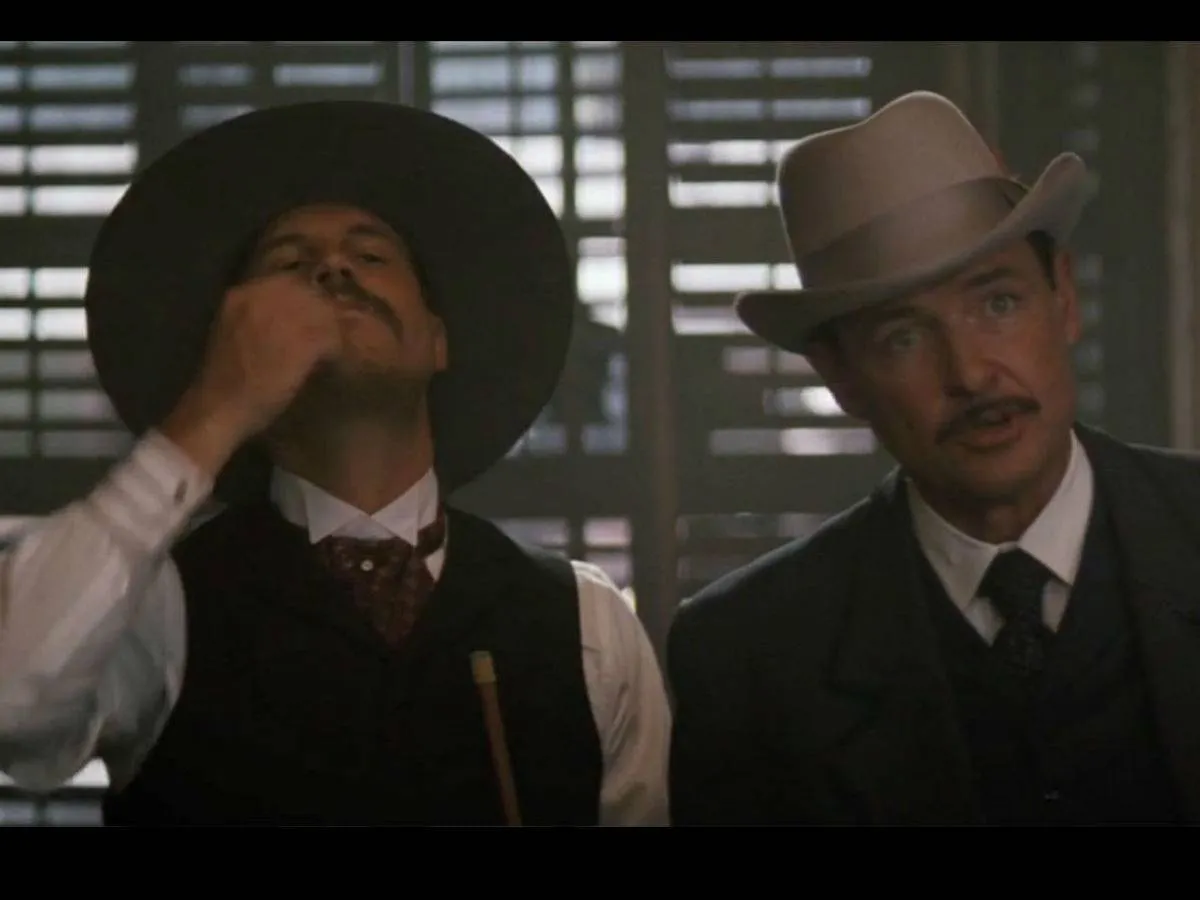 Michael Biehn said that the script and performances were great, so of course, the cast enjoyed the final product. But as they say, it's all in the journey, not the destination.
While the goal was to make a great movie, the perk was that the actors genuinely had a fun time putting it together. Michael said, "Our movie, for some reason, was a lot of fun. It kept people laughing. The quotes were something that a lot of people enjoyed."
Almost Everyone's Mustache Was Real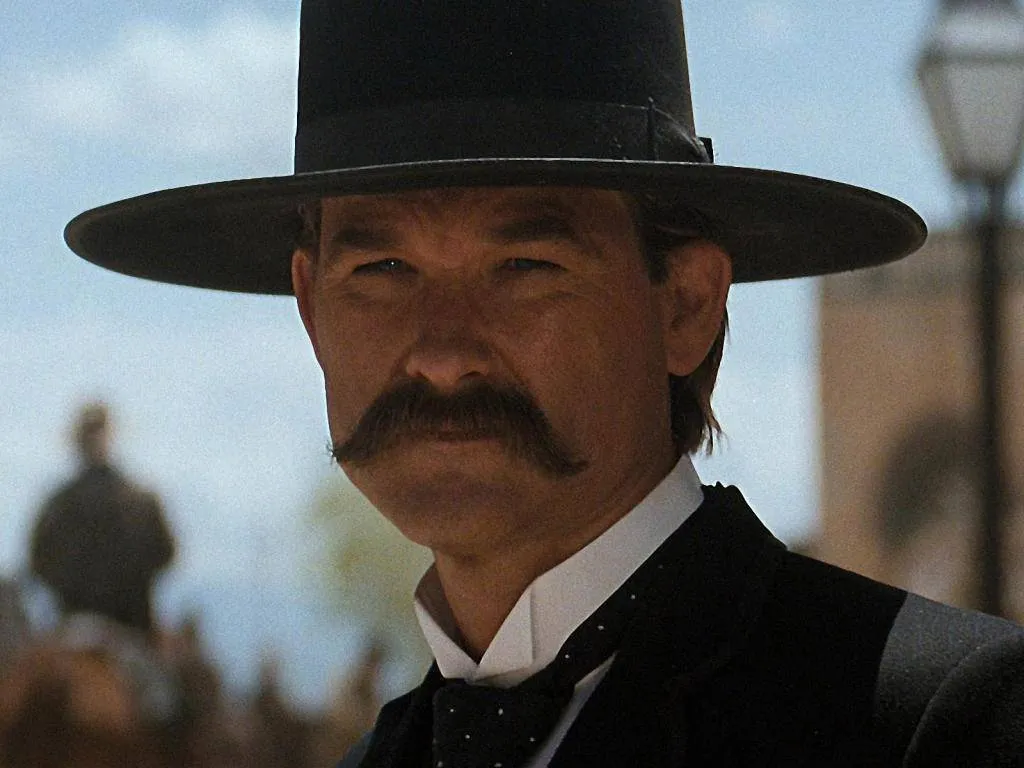 One thing that the casting directors may have kept in mind is who could grow a full mustache. Many of the actors ended up growing their own mustache, which gives their character a subtle authenticity.
Kevin Jarre also wanted to ensure that everyone's mustache curled a little at the ends, so the makeup artists applied wax to the tips. Jon Tenney was the only one who had a fake mustache for the film, and that's because he had a job before that he had to be shaved to perform.
The Reason Behind Kevin Jarre's Departure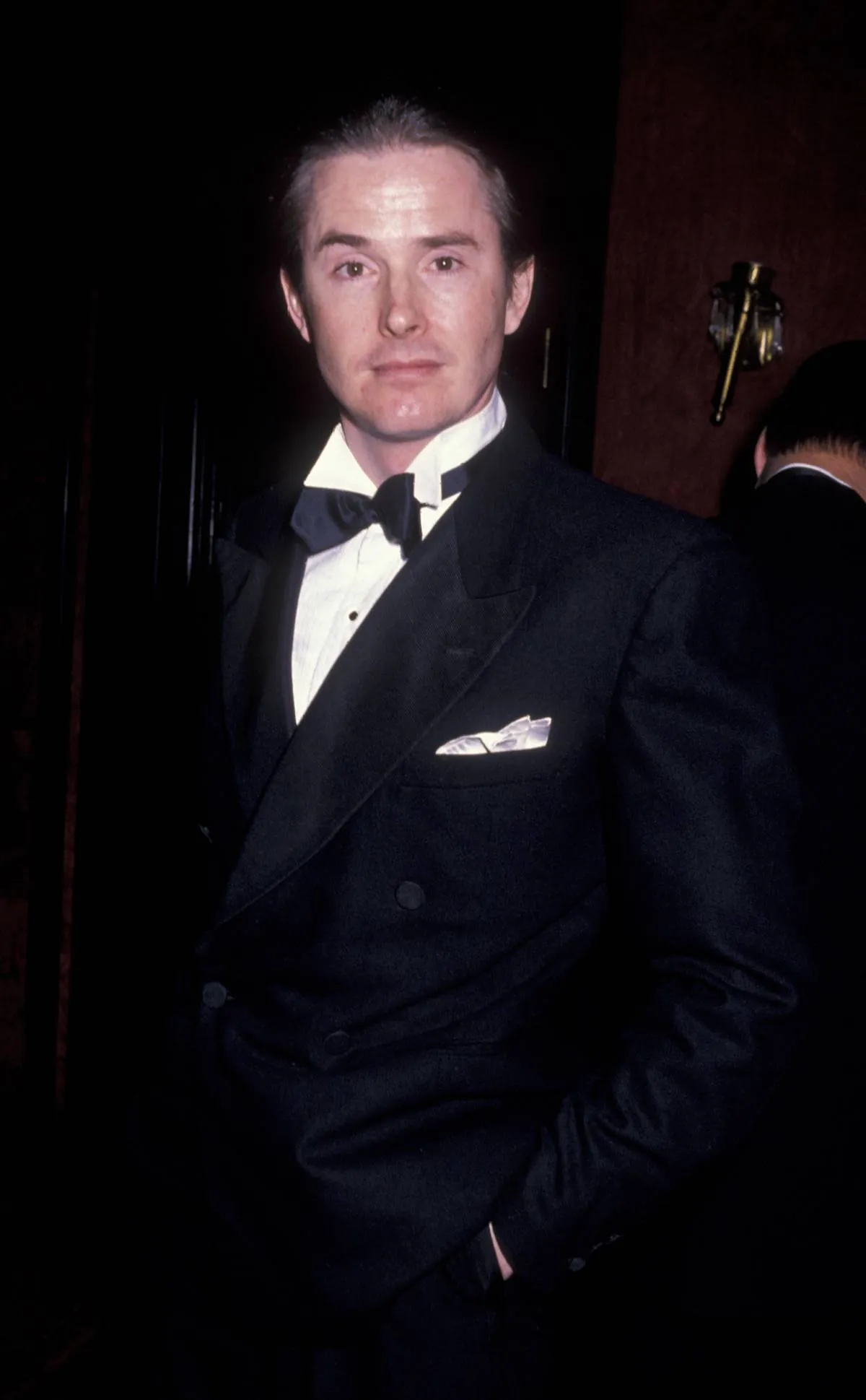 Though Kevin was the director at the start of production, there was a very specific reason he couldn't continue. The talented writer had too clear an idea in mind of what he wanted for the movie.
He couldn't let go of his expectations, which lead to clashes among the team. Michael Biehn explains that Kevin wanted everything, from the mustaches to the saddles to the spurs, to be just the way he imagined when he wrote the script."
The Production Crew Wanted A More Modern Look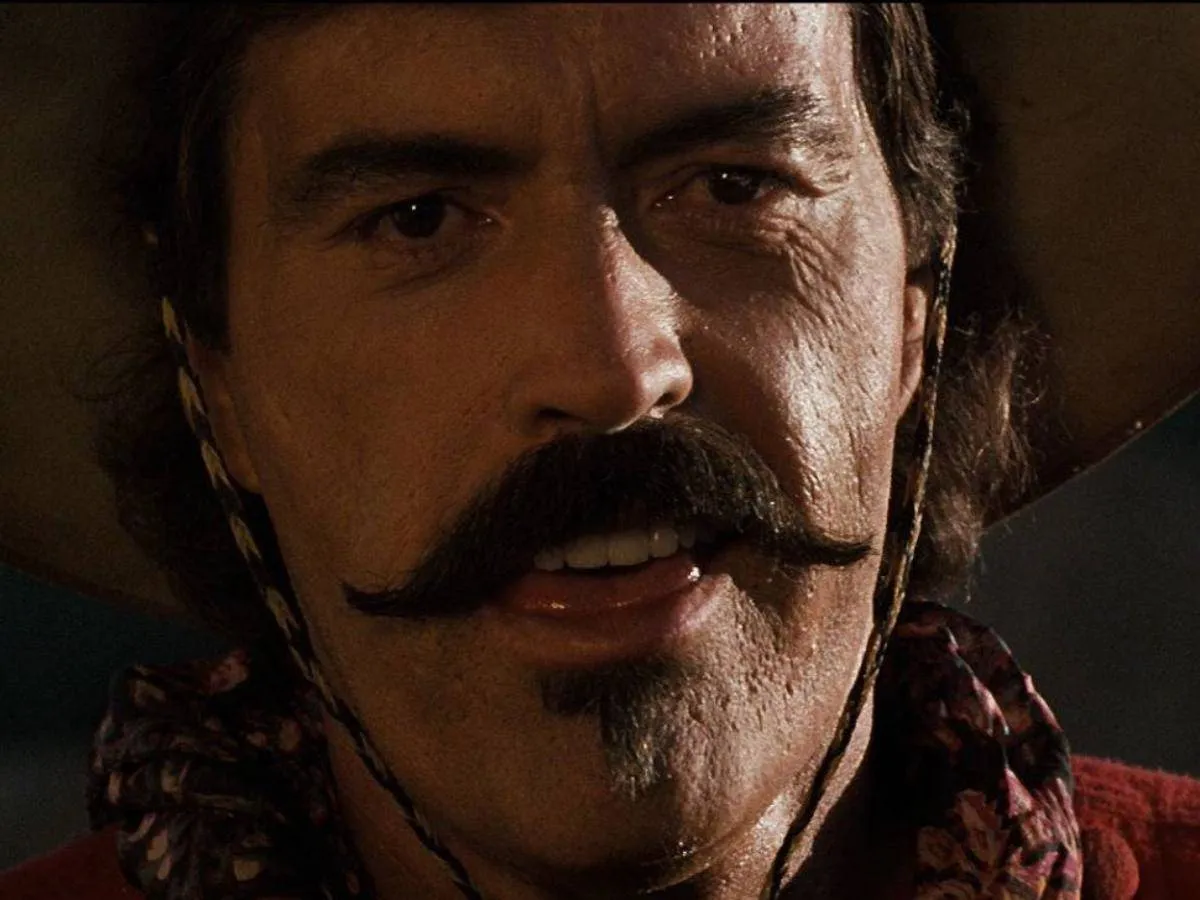 Even though Kevin wrote the film, it didn't protect him from being fired, which is ultimately what happened. The thing that solidified the producers' decision what the overall vision that Kevin had for the film.
He wanted it to be filmed the way they did it back in the '40s. As the crew watched back the footage they shot under Kevin, they agreed that it looked like an old Western, not a modern retelling. They simply didn't agree with the director's vision.
They Had A Hard Time Watching Kevin Go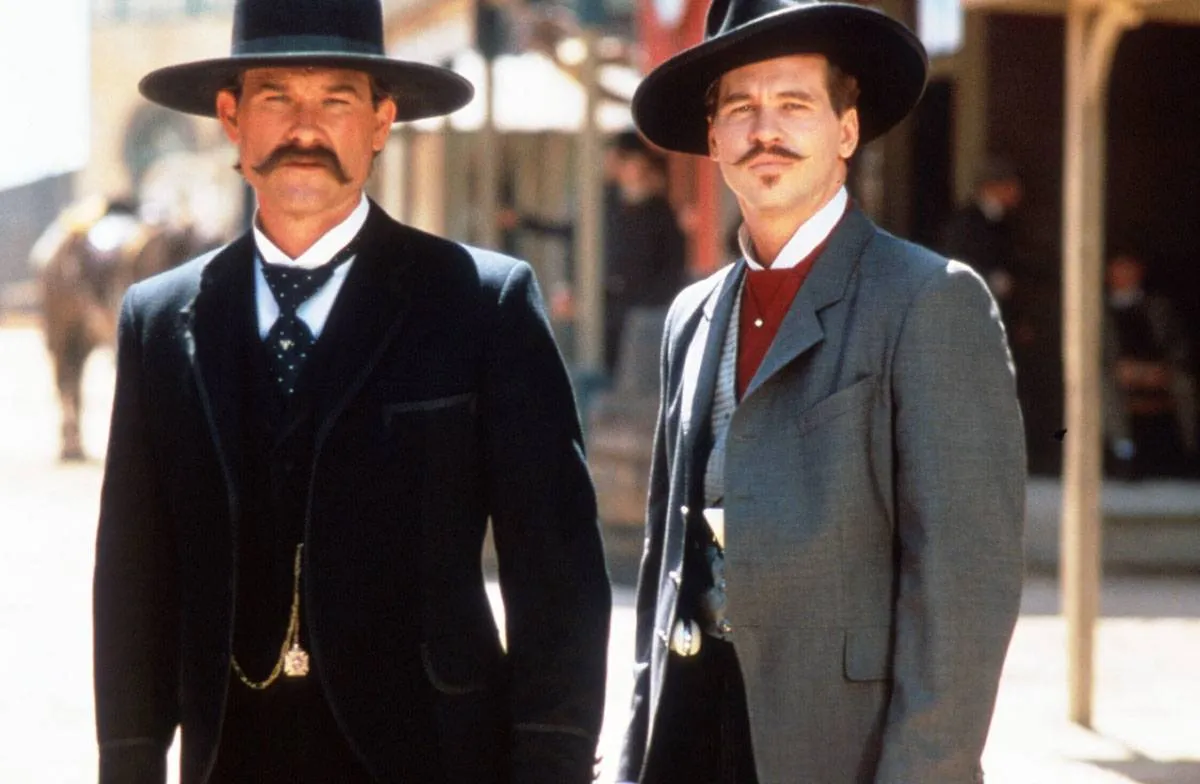 Even though Kevin clearly clashed with the rest of the crew, it didn't make it any easier for them to watch him go. Sam Elliott said, "The biggest challenge for everybody in this picture and particularly Kurt [Russell] was that they got rid of Kevin Jarre."
He went on to call the event "heartbreaking" since Kevin "was a brilliant writer, and he knew the elements. He brought all those elements together." Kurt used his anguish to motivate everyone to "pull this thing off" for Kevin.
Not Sam Eliott's First Rodeo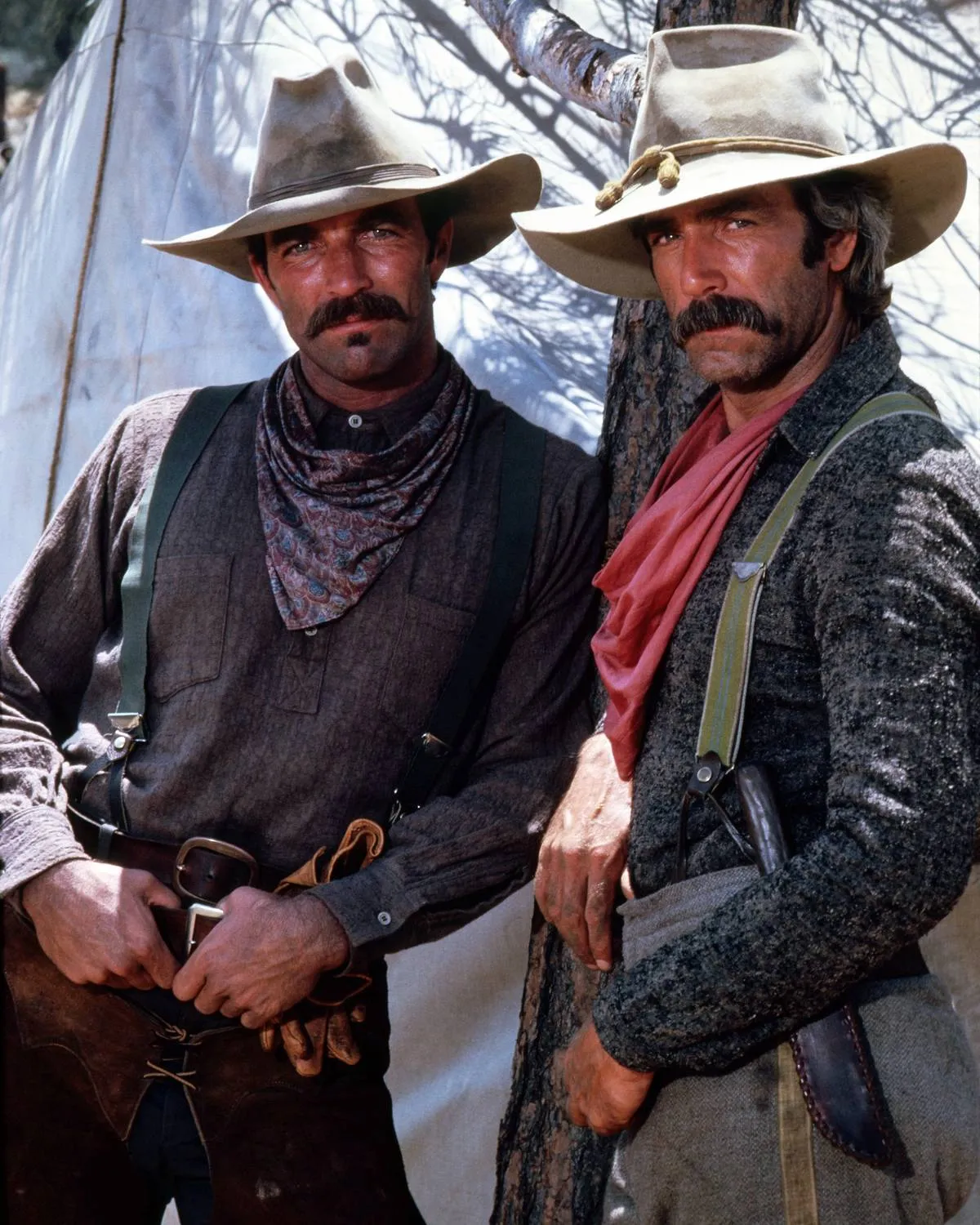 Sam Elliott was no stranger to Westerns, having filmed The Sacketts 15 years prior to Tombstone. The actor could tell that the movie was gold. He said, "Kevin Jarre wrote a brilliant script. I think across the board, every character there was well-drawn."
Val Kilmer also loved the script, especially the line "I'm your huckleberry," which he says made him sold on the part. It's a good thing he was because some consider Doc Holliday to be Val's best role.
Kevin Got To Have A Say In The Cast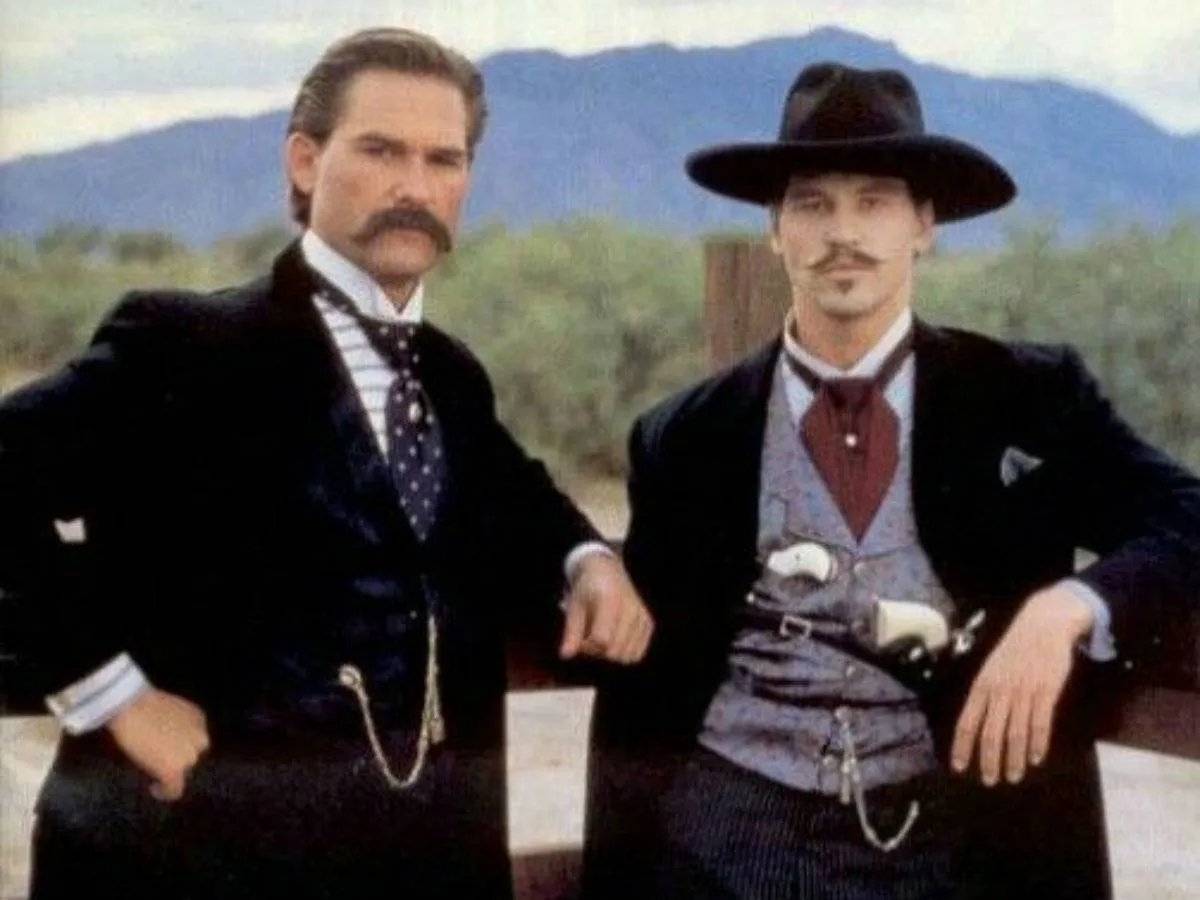 Even though Kevin Jarre ultimately had to part ways with the film, he was the director long enough to have a major say in which actors were chosen. Sam Elliott said that he met with Kevin to discuss the role.
Kevin met all of the actors at the same spot to talk about the film, which gave Sam the impression that he was the creative backbone behind the movie. Though Kevin's role shifted later on, he was the head runner "before it got off the ground," as Sam put it.
George Cosmatos Was A Rough Director
Though Kevin Jarre's directing replacement, George Cosmatos, did an excellent job on the film, he wasn't always the easiest to work with. Sam Elliott called him "a whole other animal" compared to Kevin, who the cast adored.
Sam stated that George didn't always treat everyone the best. The actor even recalled the first close encounter that he had with the director. All he was doing was standing around watching a scene he wasn't in, but things got heated.
Getting On Good Terms
Sam explained, "I always go to the set and stand around when I'm not working just to watch—I'd rather do that than sit around a hotel—and I remember George coming up to me with his dark glasses, looking up at me from the top of his glasses, sticking his nose right in my face. And he said, 'Am I gonna have trouble with you?'"
Sam went on to say that he replied, "'I don't know, am I gonna have trouble with you?' And he just laughed and said, 'Ah, we're gonna get along fine.' So we got along good."
Val Kilmer Explained The Film's Likability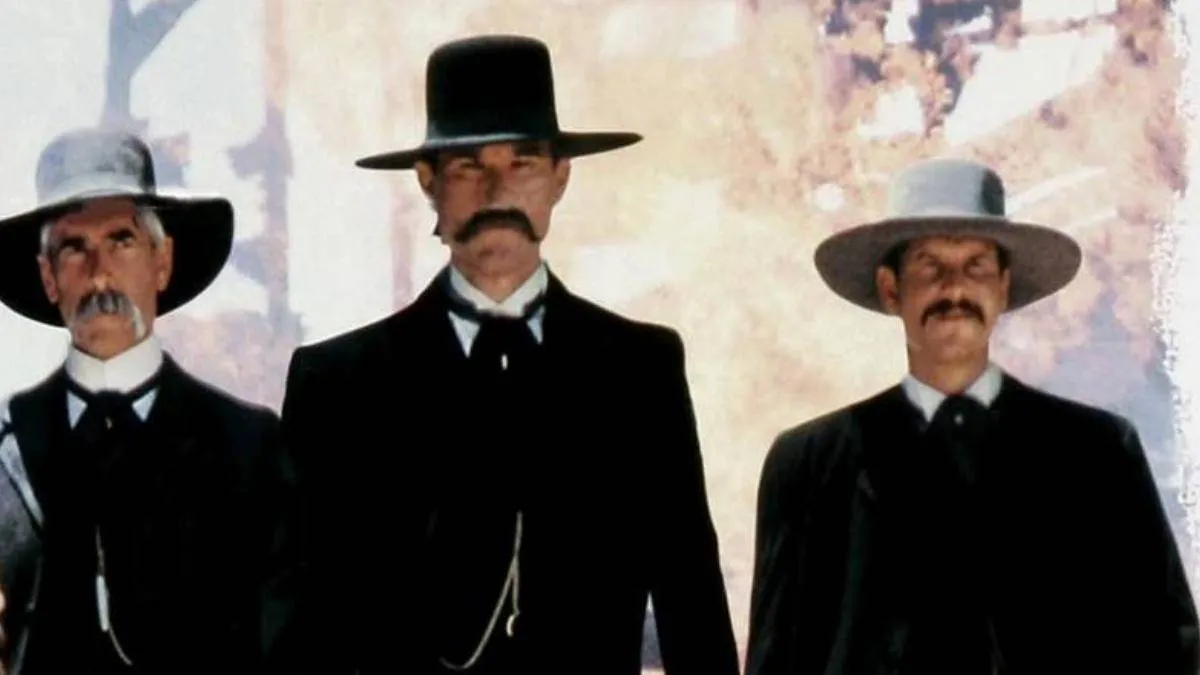 Val Kilmer was intrigued by the friendship between Doc Holliday and Wyatt Earp. He called their "strange empathy" something that pulls you in. Val explained, "[There's] this lawman [Wyatt Earp], who finally gets a chance to make some money and relax and have fun like every other American, then he gets pulled back into doing the right thing."
Val continued, "And his best friend [Doc Holliday] is kinda crazy… It's quite possible he's a psychopath. But he's so funny."