About Aaron Burr: The Former Vice-President Accused Of Conspiring Against The U.S.
In 1801, just thirteen years after the ratification of the United States Constitution, Aaron Burr became the third man to take the office of vice president. Best known for ending the life of Founding Father Alexander Hamilton in a duel in 1804, his legacy doesn't start there. Later in his career, Burr was accused of treason by Thomas Jefferson, the very man he served under as vice president. Get the facts on how Aaron Burr lived and the details on how he may have conspired against the United States of America.
Vice President To Thomas Jefferson
Earlier in his career, Aaron Burr ran as a member of the Democratic-Republican Party presidential candidate, against the well-known Thomas Jefferson. Although Jefferson would prove to be victorious and an impactful leader of the United States, Burr would find himself serving under Jefferson for four years as his Vice President.
Nevertheless, his time in this position of power would prove that the two men did not get along and their relationship would lead to endless controversy and drama.
His Time In Power Was Cut Short
Over time, President Thomas Jefferson became wary of his overly-ambitious vice president and eventually shut out Burr from the party affairs almost entirely.
Regardless that Burr had proven himself to be formidable in the courtroom, he had a reputation among fellow politicians that wasn't very loving. Furthermore, in 1804, he fatally shot a rival during a duel, which resulted in his time in office coming to a quick end. Being a killer isn't necessarily the best for your image.
A Duel To Remember
The man that Burr killed in the duel was no other than Alexander Hamilton, a Founding Father of the United States. While this was enough to taint his name, in the years that followed, things would only prove to get worse for Burr, and his murderous duel with Hamilton would prove to be the least of his worries.
By 1807, Burr would appear in court after being accused of treason, making him the first person in the United States to face the charge.
He Was Privileged In His Youth
Like many of the other men his age that would rise to power and prominence, Burr enjoyed a rather privileged childhood and early adulthood. Aaron Burr was born in 1756 and was the son of the College of New Jersey president Aaron Burr senior and his wife, Esther.
Religion would play an important part in Burr's upbringing, as his father was also a Presbyterian minister and his mother was the daughter of the respected theologian Jonathan Edwards.
Tragedy Struck
While everything seemed to be going well for the young Aaron Burr, tragedy struck when he and his sister, Sarah were orphaned within a short period of time. The siblings then spent their youth being passed around to various homes.
Nevertheless, luckily for Burr, he was still accepted into Princeton University at the young age of 13. Just three years later, a now-educated Burr would graduate with a Bachelor of Arts degree, with the goal of a career in theology.
Switching His Interests
After graduating from Princeton, and by the time Burr was 19 years old, he began to see his interest shifting from theology to law. He then moved to Connecticut to continue his education on the subject.
It was there that he first began to hear rumblings about the Revolutionary War. In 1775, the young man set aside his studies and made the decision to join the Continental Army for the independence of the United States.
He Served His Country Well
Despite that Aaron Burr was still a young man during the Revolutionary War, he proved himself to be a worthy soldier and leader, even choosing to fight on the front lines rather than sitting behind a desk.
Then, in July 1777, he was promoted to colonel, in which he was placed in charge of around 300 men. Although under his command, his men saw victory in some battles, it wouldn't be long before Burr's force was decimated by British forces the next year.
He Fell Ill While In Command
Around the same time that his force was defeated by the British, Burr himself also suffered from physical ailments. Burr fell ill with heatstroke, and his poor health resulted in his resignation from the Continental Army in March 1779.
It was then that he shifted his focus back toward law, eventually passing the bar in 1782, which was also the same year that he married his wife, Theodosia. Full of ambition, Burr then started his career as a lawyer in New York City.
Burr Joined The New York State Assembly
Aaron Burr showed promise early on in his career when in 1784 he began serving in the New York State Assembly for one year. Not long after that, in 1789, he was appointed as attorney general, which made him the chief legal officer of the entire state of New York.
However, he didn't stop there. He continued to rise in the political ranks and was eventually elected as senator in 1791, a position that he would hold for the following six years.
He Wanted A Chance At The Presidency
With everything seemingly going his way in terms of his career, Burr's ambition drove him to run for president of the United States in the 1796 election.
Unfortunately for Burr, he lost to John Adams, with other nominees Jefferson and Thomas Pinckney both beating him out in votes as well. Nevertheless, this did not deter Burr from continuing his career in the politics of the newfound country.
He Proved Himself To Be A Sneaky Politician
It was around this time that the Federalist party had a monopoly on banking in New York City. With a desire to make a name for himself, Burr tricked his rivals into supporting a prominent water company.
Then, before anyone could know what was happening, Burr made some changes that resulted in creating the Bank of the Manhattan Company. While this sly move proved to be beneficial for Burr, it also led him to make some enemies, among them a man named Alexander Hamilton.
He Succeeded In His Goal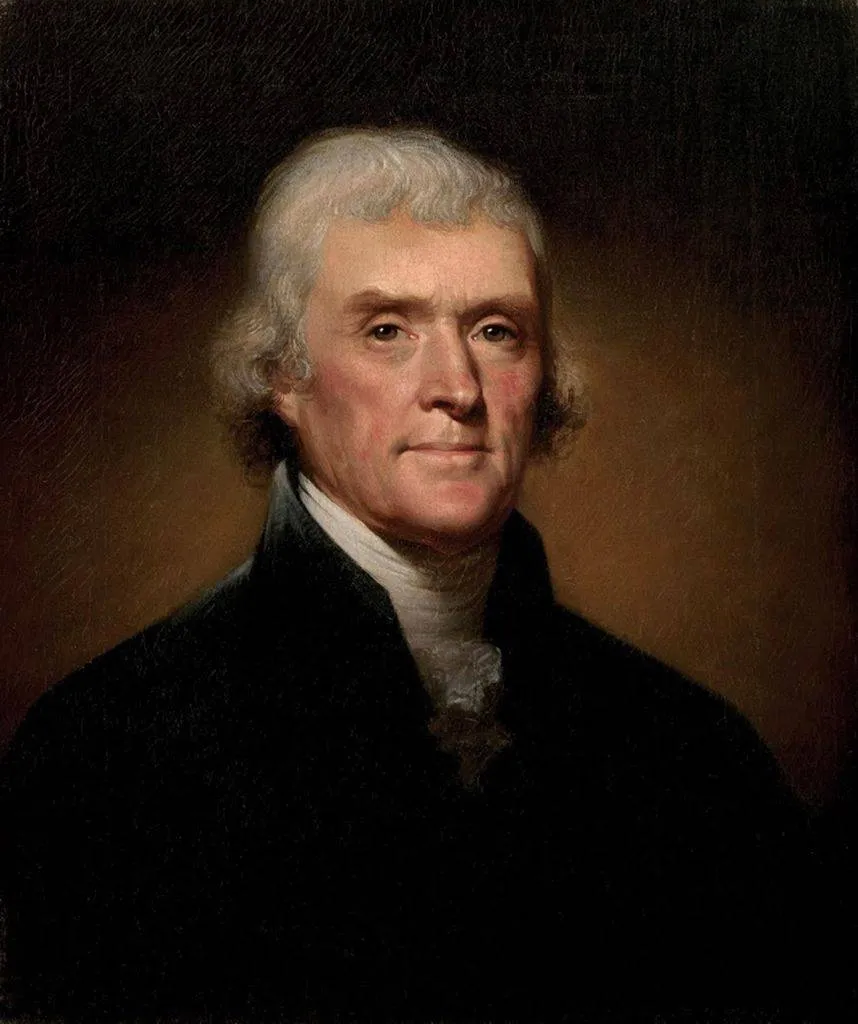 At this point, Burr had succeeded in what he had set out to do and had made a name for himself. This enabled him to secure the support of the Democratic-Republican party in New York.
During the 1800 election, Burr was even running against Jefferson. During this time, candidates were only really running to become president, with the runner-up being given vice president. However, it appeared that Jefferson had won the hearts of the voters.
There Was A Tie
As it turns out, however, there was a tie between Jefferson and Burr during the election. While the Democratic-Republican Party was more than willing to have Burr serve as the vice president, Burr wasn't willing to accept his loss or the secondary position.
He refused to acknowledge the results, and the election was then passed to the House of Representatives for a decision. On top of all this, there were also rumors at the time that Burr was part of a Federalist conspiracy, although this was never proven.
Jefferson And Burr Had A Rocky Start
After it was announced that Thomas Jefferson had won the presidency, Jefferson was finally inaugurated in 1801. However, considering all of the drama that Burr had caused during the election, even though he was now vice president, Burr and Jefferson were on shaky terms.
Nevertheless, it appears that Burr was able to put the past behind him, and he proved himself as a useful politician in the position, especially when it came to the task of presiding over the senate.
Burr Still Had Plenty Of Enemies
While it may have seemed like Burr was serving as an accomplished vice president, he still had plenty of enemies. Among them was Alexander Hamilton, who was known to discuss his disdain for Aaron Burr openly.
Furthermore, Hamilton was also known to warn his fellow Federalists that the country's vice president had little honor or loyalty to his party. It would not be surprising for him to change his views to whatever best suited his position.
Other's Dislike For Burr Was Made Public
While some people had no issues with speaking openly against Vice President Aaron Burr, it was eventually clear for all the public to read that Burr had enemies. In April 1804, The Albany Register published an intercepted letter from the Democratic-Republican politician Charles D. Cooper.
It read, "I assert that Gen. Hamilton and Judge Kent have declared, in substance, that they looked upon Mr. Burr to be a dangerous man and one who ought not to be trusted with the reigns of government."
The Article Singled Out Hamilton
To add fuel to the fire, the article also hinted that Hamilton held even lower views of Burr. It wasn't long after the article was published that the Vice President wrote to the Federalist opposers demanding that they retract the statements that they made about him.
However, Hamilton was quick to cover his tracks, proclaiming that he never said such things and that the author of the letter had exaggerated anything that he had said.
Burr Wanted To Get Even
When Alexander Hamilton didn't reach out to apologize, Burr took this as a direct insult and wanted to set things straight. So, he challenged Hamilton to a duel. Because dueling had been made illegal in New York, the two agreed to meet in New Jersey to settle their differences instead.
Although it was also illegal there, the punishment was not as severe. Then, on July 11, 1804, the two men met outside the town of Weehawken.
The Duel Ended In Death
With their two pistols, the men aimed and fired at one another, and within seconds, the ordeal was over. While Hamilton's bullet had missed Burr, Burr's bullet struck Hamilton in the abdomen, piercing his organs.
Mortally wounded and paralyzed, Hamilton was then rushed to a friend's home in Manhattan. He was visited by family and friends where it is believed that he suffered for more than 30 hours before finally succumbing to his wounds.
The Duel Sparked Controversy
In the days following the duel between Burr and Hamilton, stories began to emerge regarding the fairness of the deadly duel. On one side, there were claims that the guns that Hamilton had brought had been tinkered with to give the Federalist an upper-hand.
However, those in favor of Hamilton claimed that Burr had an unfair advantage because he had chosen the location and knew that Hamilton would be affected by the sun's position.
There Were Rumors That Hamilton Missed On Purpose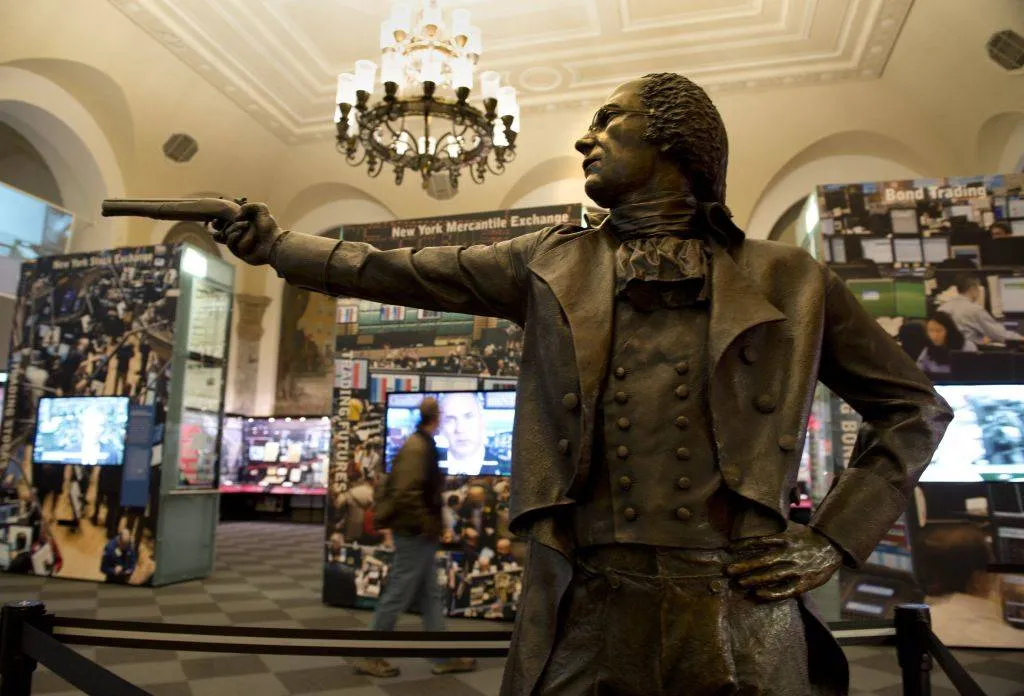 Other stories that began to circulate included one that suggested that Hamilton never even intended to shoot Burr during the duel.
Although this position was mostly spread by media outlets that supported the deceased Hamilton, it was also corroborated with witnesses that were there and in letters that had been sent back-and-forth before the duel even happened. The argument was that Hamilton was trying to prove a point and had no intention of harming or killing Burr.
Burr Was Charged With Murder
After killing Hamilton in the duel, Burr was charged with murder in the states of New York and New Jersey, forcing him to flee to his daughter's home in South Carolina.
Considering that Burr was still the United States' Vice President, he knew that he couldn't run away forever and eventually returned to Washington D.C. to continue his position. However, the future would prove that Burr's murder of Hamilton would be the least of his worries.
Jefferson Wanted To Distance Himself From Burr
Considering everything that had happened from the 1800 election to Hamilton's murder, it's not surprising that Jefferson wanted to distance himself from the politician. So, when Jefferson campaigned for re-election in 1804, George Clinton was on the ballot rather than Burr.
Then, in March 1805, Burr was removed from the office of the vice president. Yet, he was never prosecuted for killing Hamilton. With nothing left for him in Washington, Burr then set out west.
Burr Saw Promise In The West
After leaving the vice presidency in 1805, Burr traveled to Virginia and then southwest in what is now Louisiana. Just two years before, the United States paid $15 million to acquire this once French territory.
While there, Burr got to work and leased a large piece of land from the Spanish, who also controlled massive amounts of land in the region. But the question was, what was Burr's plan in doing all of this? Was he planning on establishing his own settlement?
It Was A Delicate Situation
During this time, it appeared that the relationship between the United States and Spain, which they controlled, might spiral into military conflict. Some even believe that Burr being in Louisiana was something that might provoke war.
In fact, years later, it appeared that Burr had been in the area hoping to stir up some problems. It was later claimed that Burr had wanted to unite the southwestern states with Mexico and establish a new republic.
Burr Had Supposedly Been Making Plans For Some Time
Apparently, Burr had the idea of a western "separation" in America, which would involve the British, although England didn't go along with the idea.
Nevertheless, the former Vice President said that he had never made such a statement, claiming that the settlement he had bought in Louisiana was purchased with the sole reason of having a place to house armed men in case of a war with the Spanish. This way, if a conflict did break out, he would be able to defend his land.
In Comes General James Wilkinson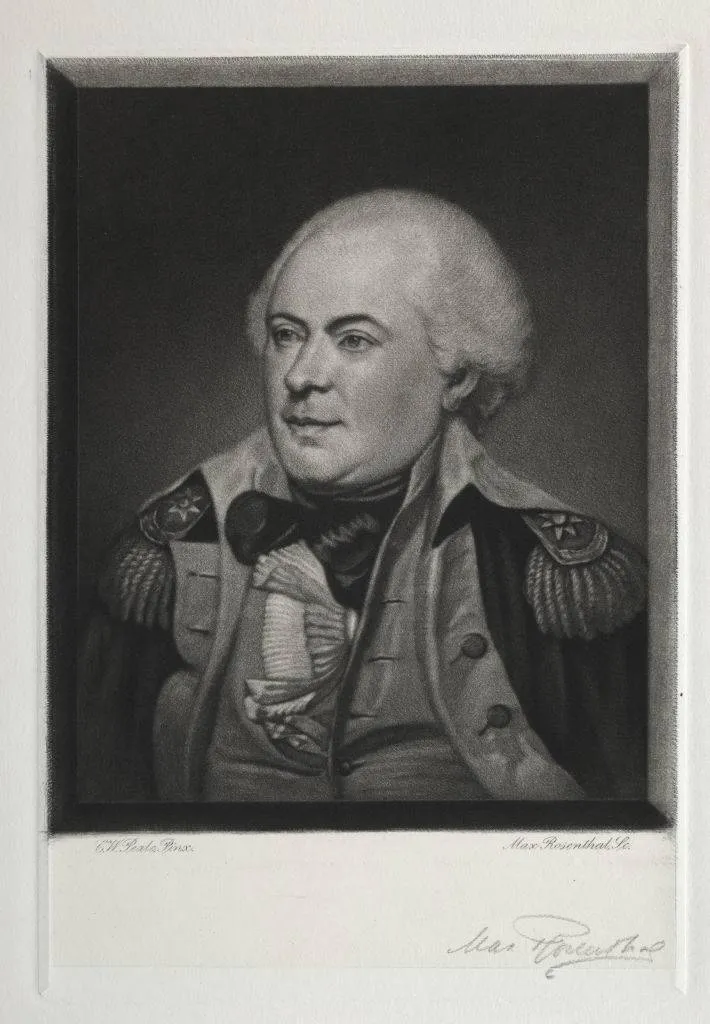 Whatever Burr was actually planning, he enlisted the aid of General James Wilkinson, who was both the Governor of the Louisiana Territory and commander-in-chief of the United States Army at New Orleans. This made him a very powerful ally to have.
Nevertheless, Burr's relationship with Wilkinson would eventually lead to his downfall. Issues began to surface in 1806 when Burr and a collection of armed men were spotted while traveling on their way to New Orleans.
Wilkinson Turned On Burr
Wilkinson had a feeling that Burr was up to no good, and in order to save his own image turned against Burr and informed president Thomas Jefferson about what was going on.
Just two days later, the president made an announcement, although he did not mention his former Vice President by name. What he did say, however, was that he had uncovered a treasonous plot, encouraging anyone that was involved to come forward and admit their guilt.
Jefferson Called Out Burr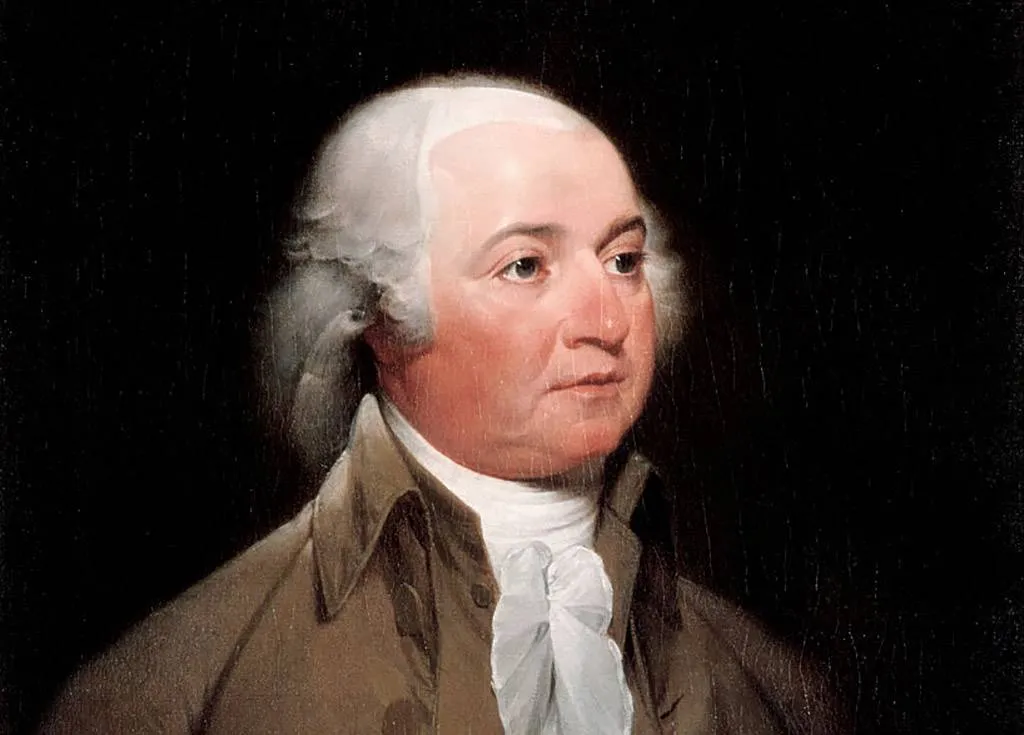 It didn't take long for Jefferson to call out Burr directly. On January 22, 1807, Jefferson issued a statement announcing that Burr was guilty of treason. However, his declaration came before any trial had taken place, which caused an uproar by many fellow politicians, including Founding Father John Adams.
Regardless, Burr was arrested the next month although an investigation would follow in order to get down to the bottom of what Burr was trying to achieve.
The Plot Was Uncovered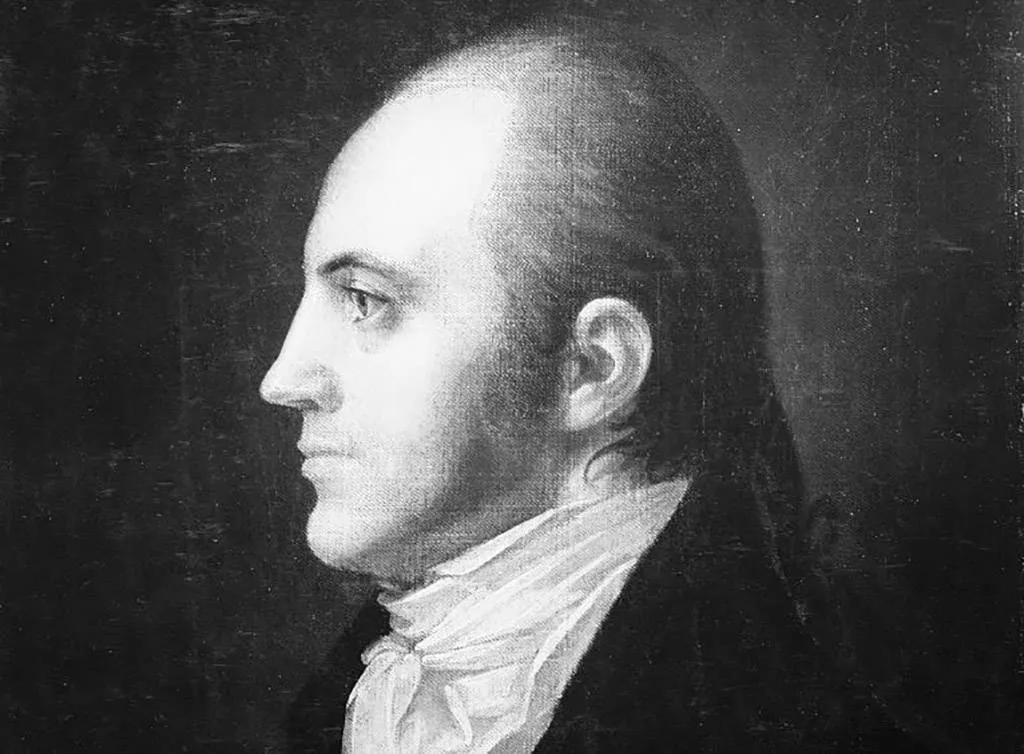 During the investigation, evidence showed that Burr had planned to support Mexico in overthrowing Spanish rule, which would evidently result in war. As if that wasn't enough, some other proof was also revealed that Burr had intentions of establishing a power structure in the Central American country.
Even if this were all true, Burr's actions would have been highly questionable, but Jefferson decided to charge Burr with treason instead in order to set a precedent.
Things Didn't Work Out For Jefferson
Although Thomas Jefferson was the President of the United States, his plan to label his former Vice President ran into some issues when it finally went to trial.
The main problem was John Marshall, the Supreme Court Chief Justice of the United States, who was directing the proceedings. Regardless that Marshall and Jefferson were actually related, this didn't help Jefferson's case. In fact, it did the opposite of what Jefferson had hoped to when condemning Burr.
Marshall Was Trying To Protect Burr
At first, Marshall dismissed the case stacked up against Burr because he did not technically commit any crime inside of Washington D.C. Nevertheless, Jefferson wasn't having any of this and continued to press Burr for treason.
It was then announced that Burr was set to stand trial in Richmond, Virginia. During this time, President Jefferson spent much of his time and resources building a case against Burr for what he saw as treason against the country.
The Trial
Aaron Burr's trial for treason began on August 3, 1807, although it didn't take long for John Marshall to dismiss this case too. This is because, according to the United States Constitution, to be guilty of treason, one of two circumstances must apply.
These are that the accused must confess to the crime or two people have to come forward and testify as witnesses having seen the actual action of treason occur. of course, Burr didn't meet either of these qualifications.
Burr Was Acquitted
Because there were no witnesses to any acts of treason and since Burr certainly wasn't admitting to having done anything wrong, the former vice president was acquitted of his supposed crimes less than a month after the trial began.
Jefferson was in such a rage about the result that he went so far as to try and have the Constitution amended. He felt that Marshall had allowed treason to go unpunished, and it was his duty as president to make sure it never happened again.
The Amendment Never Happened
Although Thomas Jefferson desperately wanted to amend the Constitution to incriminate Burr and to prevent further treasonous acts, unsurprisingly, the change was never made. However, what may have given Jefferson some consolation was that although Burr was acquitted, his political career was completely in shambles.
Soon after the trial, Burr took a ship to Europe, where he lived the next four years in exile. Finally, Burr eventually made his way back to the United States, where he took up law once again.
His Treason is Still Up For Debate
Today, Burr is remembered for a number of reasons in the pages of American history. In some cases, it's believed that the lack of evidence presented in court shown during the former Vice President's trial proves that he was never guilty of treason.
Furthermore, there are even some historians that claim that he is one of the nation's unsung heroes and that he was an incredibly progressive leader, especially when it comes to women's rights.
Others Aren't So Kind
On the other hand, there are more than enough people that do not see Burr in such a gracious light. These individuals claim that there was more than enough evidence to prove that Burr had been involved in a plot to invade Mexico.
Furthermore, while in exile in Europe, it's believed that the politician was looking for funding in order to enact another attempt to seize power in the Central American country. Luckily, he never succeeded.
He Never Suffered Any Consequences
No matter what Burr's true intentions were, he was never prosecuted for any of his crimes, including the murder of Alexander Hamilton. After returning from Europe, Burr lived out his final years in New York, dying at the old age of 80 in 1836.
Today, he is best remembered for this duel against Alexander Hamilton, which is lucky for his legacy, because few people are actually aware that he may have attempted treason against the country of the United States.