After The Games: Where Are These Famous Olympians Now?
After the Olympic Games are over, many of the athletes disappear from the public eye for a while. Sometimes they retire for good and leave us wondering what they're up to.
Here are the current whereabouts of some very famous Olympic athletes.
Mark Spitz
Mark Spitz was one of the greatest United State's Olympic swimmers. That is, before Michael Phelps broke his word record. Spitz held the record of seven different gold medals in seven different events. Overall, this guy had nine total medals to his name.
The Swimmer Became A Dentist
Originally, Mark Spitz had planned to go to dentist school, but after the 1972 Olympic Games in Munich he saw other opportunities. He instead went into television and also did speaking engagements. Spitz landed several endorsement deals. From there he went into real-estate business and became motivational speaker. He has contributed his voice to a documentary about the 1956 Hungarian water polo team match against Russia. Today, Mark Spitz is a husband and a father of two.
Michael Johnson
Michael Johnson was an Olympic sprinter who was one of the fastest men in the world. He competed in events such as the 200 meter and the 400 meter and he has raked up four gold medals over the years. He is actually only second to Usain Bolt when it comes to medal count.
He's An Activist
Johnson is a very important television commentator for the BBC network and has commentated the 2012 Olympic Games in London and the 2016 Olympics in Rio de Janeiro. Johnson has also donated and opened a training facility, Michael Johnson Performance in McKinney, Texas, for youth to be able to practice in all sports.
Bruce Jenner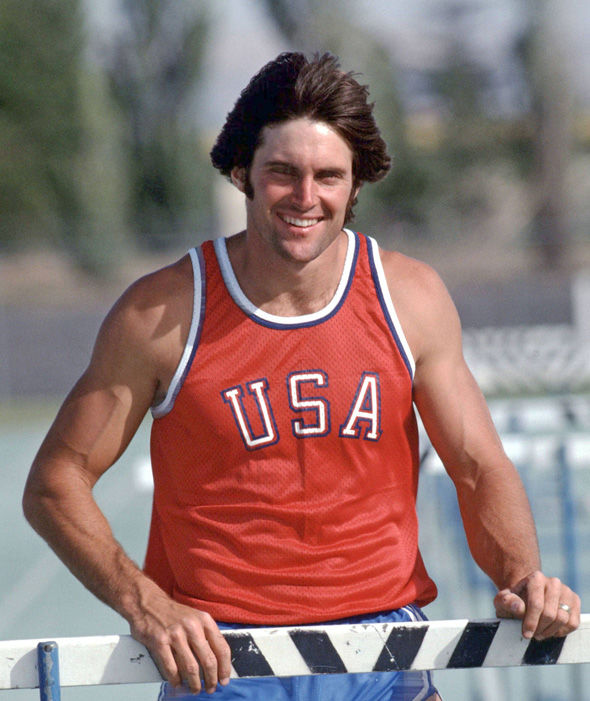 Bruce Jenner was one of the most well-received Olympians and athletes of all time. This athlete was the gold medal winner for the Decathalon. His Olympic glory was celebrated when he became the first person to run a victory lap with the American flag.
He Became An Empowering Woman
In 2015, Jenner officially became a woman (named Caitlyn). Today, Caitlyn Jenner is one of the most famous transgendered people in the world, proving that gender does not define how athletic someone can be. This woman is the face of the transgender community and is providing awareness to everyone about her community.
Mary Lou Retton
Mary Lou Retton is an American Olympic gymnast who was definitely a crowd favorite. This lady has three Olympic medals, which include a gold for all-around gymnastics. She was the first woman in American history to win the gold in all-around gymnastics. Retton was also the first female athlete to be pictured on the front of the Wheaties box.
She's A Preacher
Mary Lou Retton today is an advocate for Christianity, and has been a proud supported of the GOP and the Republican National Convention. She has also appeared on many different television specials, including her own show, "Mary Lou's Flip Flop Show."
Apolo Anton Ohno
Apolo Anton Ohno was definitely the face of the Winter Olympics and his sport, speed skating. He is an eight time medalist with two golds, two silvers, and four bronzes. The greatest thing about this athlete was that he was always trained by his father, even once he started winning medals.
He's Now A Dancer
Today, Ohno is actually somewhat of a celebrity. After appearing on "Dancing With The Stars," Ohno definitely became a household name. He is also quite the philanthropist and has even started his own charity to help with the problems of underage drinking and alcoholism.
Tara Lipinski
Tara Lipinski was definitely out to prove that age doesn't matter if you have the talent. This lady was the youngest person to ever win a gold medal in an individual event in figure skating. She also became one of the most well-known athletes in the late nineties.
She Left The Ice For More Talking
Tara Lipinski only competed in the Nagano Olympics, however that wasn't the end of her Olympic career. This girl soon turned to figure skating commentating and has voiced many of the recent Olympics. In her love life, she is married to a very well-known television producer.
Michelle Kwan
Michelle Kwan is one of the veteran figure skaters and is one of the most famous Olympians on our list. Michelle Kwan is the owner of two figure skating Olympic medals, a silver and a bronze. She's also one of the most well-liked athletes, and has endorsements from Nike.
She's Actually A Grad
Instead of participating in the 2010 Olympics, Michelle Kwan actually decided to go to graduate school and has graduated from the University of Denver. Kwan has commentated for both the 2010 Olympics and the 2014 Winter Olympic for Fox 1.
Michael Jordan
Now everyone knows of the basketball player Michael Jordan, but did you know he played in the Olympics? Jordan played for two gold medal winning teams that were actually dubbed the "Dream Team." Jordan was actually the only player to start all eight games in the Olympics.
He's Basically Ruling The World
Michael Jordan is one of the greatest legacies of all of basketball history, and he is still a household name. After appearing in different movies including Space Jam, Jordan these days has actually been focusing heavily on his brand, as well as his line of shoes.
Lolo Jones
Lolo Jones is the only person on our list to actually participate in both the summer and the winter Olympics. She has competed in both track and field and bobsled, but sadly has not won any Olympic medals. However, she has three gold World Championship medals.
She's Dating Some Footballers
Lolo Jones is actually a graduate of Louisiana State University and is an extremely devout Christian. She is very public about her beliefs, and has even gone on Twitter to discuss why she has remained pure for her faith. She was rumored to be dating Tim Tebow at one point.
Marion Jones
Marion Jones is both an Olympic athlete and also a professional WNBA player. During her years as an Olympic athlete, the track and field star won five medals in total — three gold and two bronze. However, things have definitely taken a turn for the worse for this athlete.
She's In Trouble
Marion Jones has recently run into a lot of trouble regarding her Olympic medals and her time as an athlete. Not only did she admit to using steroids to win her medals, but she also was stripped of all of her Olympic accomplishments.
Oscar Pistorius
Oscar Pistorius is a South African sprinter who has recently made a lot of headlines. This athlete was the first person to compete at both the Para Olympic Games and the Olympic Games. He has six gold medals to his name from the Para Olympic games, however, he's faced some serious charges recently that undermine all of his wins.
He's Behind Bars
Oscar Pistorius is now a convicted murderer, after he was found guilty of shooting his girlfriend Reeva Steenkamp at his home early in the morning. He stated that he mistook her for an intruder. Pistorius was held accountable, even with his diagnosis of anxiety.
Ronda Rousey
Yes, Ronda Rousey started out as an Olympian! At 17, Rousey qualified for the Olympics for the sport of Judo, and she was able to win the bronze medal at the 2008 Olympics in Beijing. She is actually the first American woman to ever win an Olympic medal in the sport of Judo.
Ronda Rousey Is A Fighting Lady
Today, Ronda Rousey is one of the toughest ladies out there, and is one of the most well-known UFC women fighters. However, in her seventh title defense, Rousey lost to Holly Holm in a huge surprising upset. This fight actually ended Rousey's three-year stint as the reigning champion.
Evan Lysacek
Evan Lysacek is the face of men's figure skating and has even been inducted into the Men's Figure Skating Hall of Fame. During the Vancouver 2010 Olympics, Evan Lysacek won gold in the Men's singles and became America's favorite skater.
He Has The Face Of A Model
Evan Lysacek was a contestant on "Dancing With The Stars," and he actually came in second in the overall competition. Lysacek has acquired many endorsements including Coca-Cola, AT&T, and even Ralph Lauren. He is the face of many different brands as he branches out to become one of America's top models.
Shaun White
This bro was one of the coolest guys at the winter Olympics and he is definitely the best in his craft. Shaun White is a two-time Olympic gold medalist on the halfpipe and is considered one of the best snow boarders out there. He also has a total of 13 Winter Games gold medals.
He's No Longer The Flying Tomato
Apart from being one of the coolest Olympians ever, this guy is a celebrated rock star. Shaun White has endorsements from Burton Snowboards and even has his own Target clothing line. He also plays guitar in the band Bad Things.
Johnny Weir
Johnny Weir is one of the most eccentric Olympians on our list, and one of the most original. Johnny Weir has never won an Olympic medal, but his presence at the games was always really fun. His big personality and fun routines made him a crowd favorite.
Weir Is So Fabulous
As a gay activist, Johnny Weir has come out in the hopes of preventing homosexual youth suicide. He was even a supporter of the Olympic ban for the Sochi 2014 games, due to Russia's homophobic laws. He is also the star of his own show "Be Good Johnny Weir."
Carl Lewis
Carl Lewis is one of the most decorated Olympians on our list and has a total of ten medals in track and field. This guy has nine golds and one silver, which shows that he was pretty much the best athlete out there. He is also one of only three Olympians ever to win four gold medals in one single event.
He's Retired And Very Happy
After retiring from running, this guy decided to give Hollywood a try and appeared in many different film and television programs. However, his real money making business is his marketing and branding company. He even tried to run for New Jersey State senator!
Florence Joyner
Florence Joyner, also known as Flo-Jo, was a United States track and field athlete and an Olympic five time medalist. This lady raked up three gold medals and two silvers for the 400 meter, 200 meter, and the 100 meter. She was also famous for her flashy and fun sense of style.
RIP Florence
Unfortunately, Florence Joyner passed away in 1998 due to an unexpected seizure overnight. She was said to have had suffered from chronic seizures during her entire life. Some suspect it was due to her use of steroids during her athletic years, but the coroner was unable to conduct any tests at the time of her death.
Sugar Ray Leonard
Ray Charles Leonard, or Sugar Ray Leonard is a professional and an Olympic boxer. During his Olympic years, Leonard ended up with one gold medal at the 1976 Montreal Olympic games. This is why he was named Fighter of The Year in 1976.
He's An Announcer
Even though Sugar Ray Leonard has been done with boxing for over a decade, he is still busy working. Leonard is currently a motivational speaker and has worked as a boxing analyst for major networks such as ABC, CBS, NBC, and Fox.
Nadia Comăneci
Nadia Comăneci is a Romanian gymnast who went on to become one of the most talented athletes in the world. This girl won nine Olympic medals, including five golds, and received perfect tens for her routines. She is also the only person to ever receive the Olympic Order twice, which is the highest honor from the Olympic Committee.
She's Famous In Her Home Country
Today, Nadia Comăneci is the honorary president of the Romanian Gymnastics Federation and has even been the sports ambassador of Romania. In the United States, Comăneci has also appeared on the shows "Celebrity Apprentice" and "1 Versus 100."
Misty May- Treanor
Misty May-Treanor is one of the women who has paved the way for the great sport of beach volleyball to become wildly popular in the States. She has won herself three Olympic gold medals and is the most successful female beach volleyball players of all time.
She Visited Waverly Place
Misty May-Treanor actually attended Concordia University for her Graduate degree and now has a Masters in Coaching and Athletic Administration. This athlete has also appeared on different children's shows and programs, like the Disney Channel show "Wizards of Waverly Place."