You'd Hardly Recognize the Cast of 'Forrest Gump' If You Saw Them Today
Forrest Gump was perhaps the greatest film to come out of 1994. It won six Academy Awards, including Best Director, Best Picture, and Best Actor for Tom Hanks. The film has since proven itself a pop culture phenomenon that has equated life with the uncertainty of a box of chocolates.
Aside from that "Gumpism," it has also given us the memorable quote: "Run, Forrest! Run!" Whatever happened to the little girl who said that line? Read on to see what she looks like now and learn what the rest of the cast has been up to following the film's success. Also, find out what happened to that long-awaited sequel!
Forrest Gump – Tom Hanks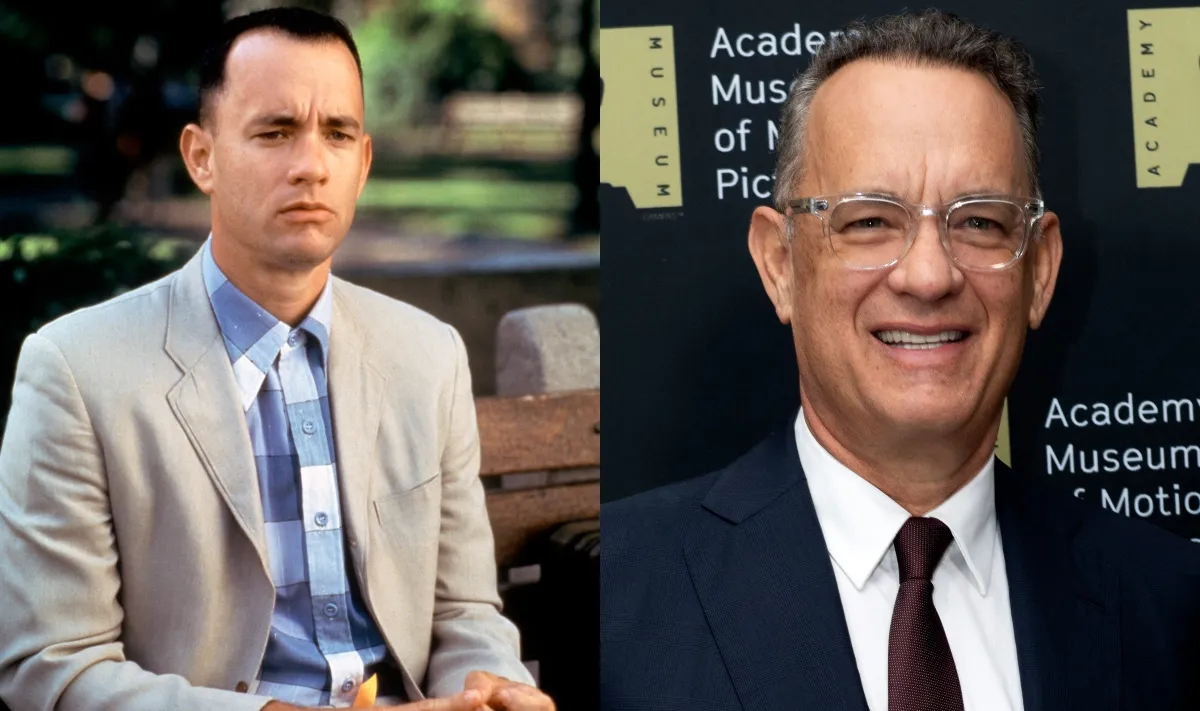 Tom Hanks already won his first Academy Award for Best Actor by the time he played Forrest Gump, a role that won him his second consecutive Oscar in the same category. At that point, he solidified his position as one of Hollywood's most critically-acclaimed actors.
In 1996, he made his directorial debut with That Thing You Do! and has gone on to direct and produce a number of other productions, particularly HBO's Band of Brothers. Aside from his prolific career, Hanks remains married to his wife of over 30 years, Rita Wilson.
Jenny Curran – Robin Wright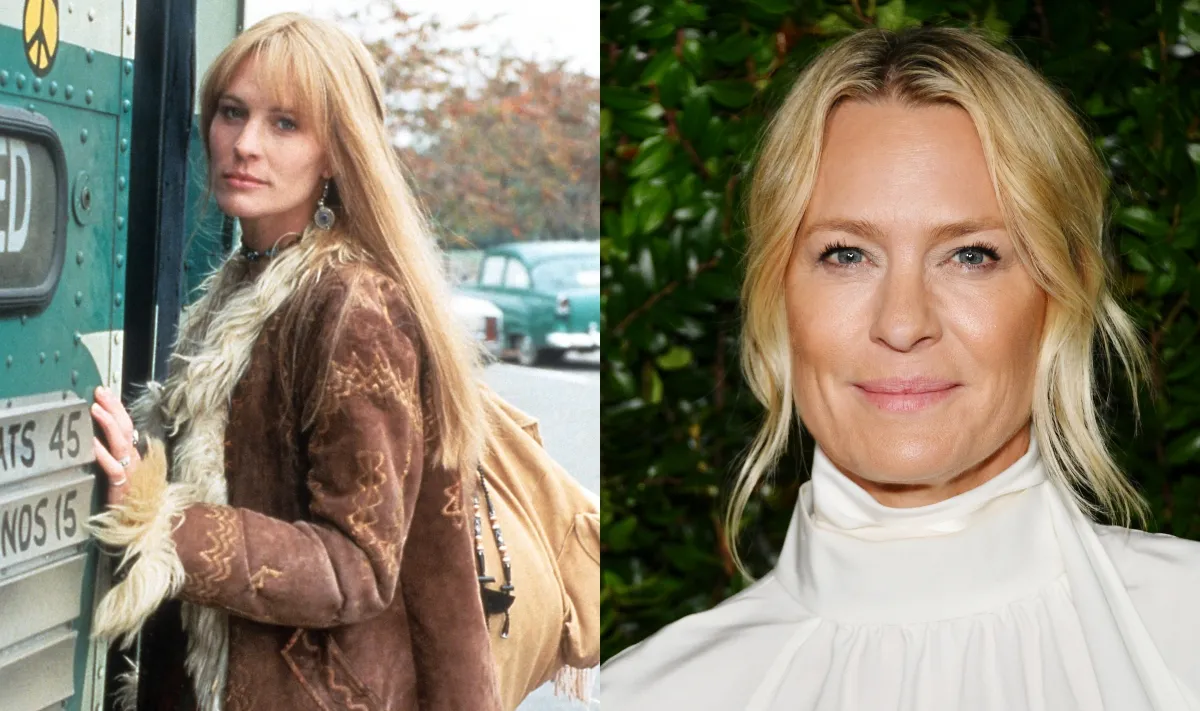 Robin Wright was already known for starring in The Princess Bride before she signed on to play Forrest's life-long love, Jenny Curran. Aside from starring roles in late '90s films Moll Flanders and She's So Lovely, Wright's career went under the radar and was overshadowed by her on-and-off 20-year relationship with Sean Penn, with whom she shares two children.
Recently, Wright made a comeback as Claire Underwood in House of Cards, for which she won a Golden Globe. Following the sexual misconduct allegations against her former co-star Kevin Spacey, Wright took over as the show's new lead in October 2017.
Young Forrest – Michael Conner Humphreys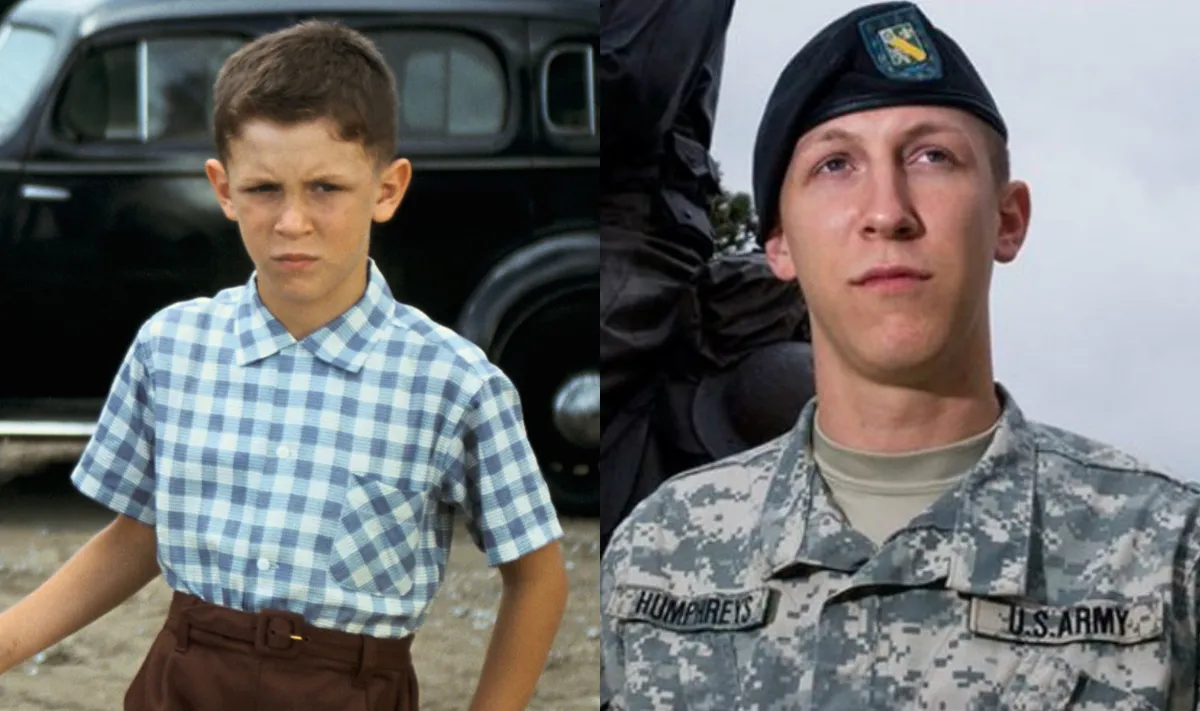 Michael Conner Humphreys was eight years old when he went to an open casting call in Memphis, Tennessee for a "young Tom Hanks with light eyes and a quirky disposition." Outside of playing young Forrest, Humphreys acted in high school productions and had a small role in A Painted House.
Instead of pursuing a career in acting, Humphreys enlisted in the U.S. Army straight out of high school. He was assigned to the 1st Battalion 36th Infantry Regiment and completed an 18-month deployment in Iraq. After completing service in 2008, he began studying at the University of North Alabama.
Mrs. Gump – Sally Field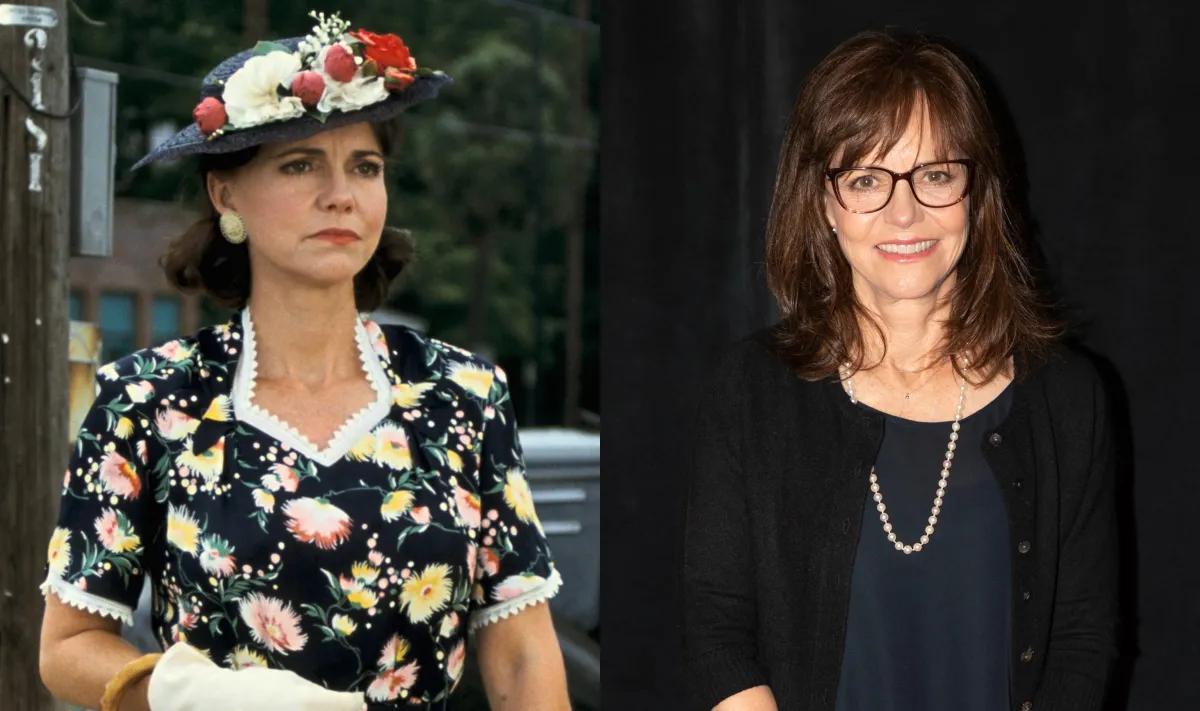 Sally Field was already an A-lister in Hollywood with two Academy Awards for Best Actress when she was cast as Forrest's loving mother, Mrs. Gump. Following her prolific film career, Field took on the 2000s with a recurring role on ER as Maggie Lockhart, for which she won an Emmy. She won another in 2007 for her role as Nora Walker on Brothers & Sisters.
Field continues to act in film and television in the present, but in 2017 returned to the stage to reprise her role as Amanda Wingfield in The Glass Menagerie. Her memoir, In Pieces, was published in September 2018.
Bubba Blue – Mykelti Williamson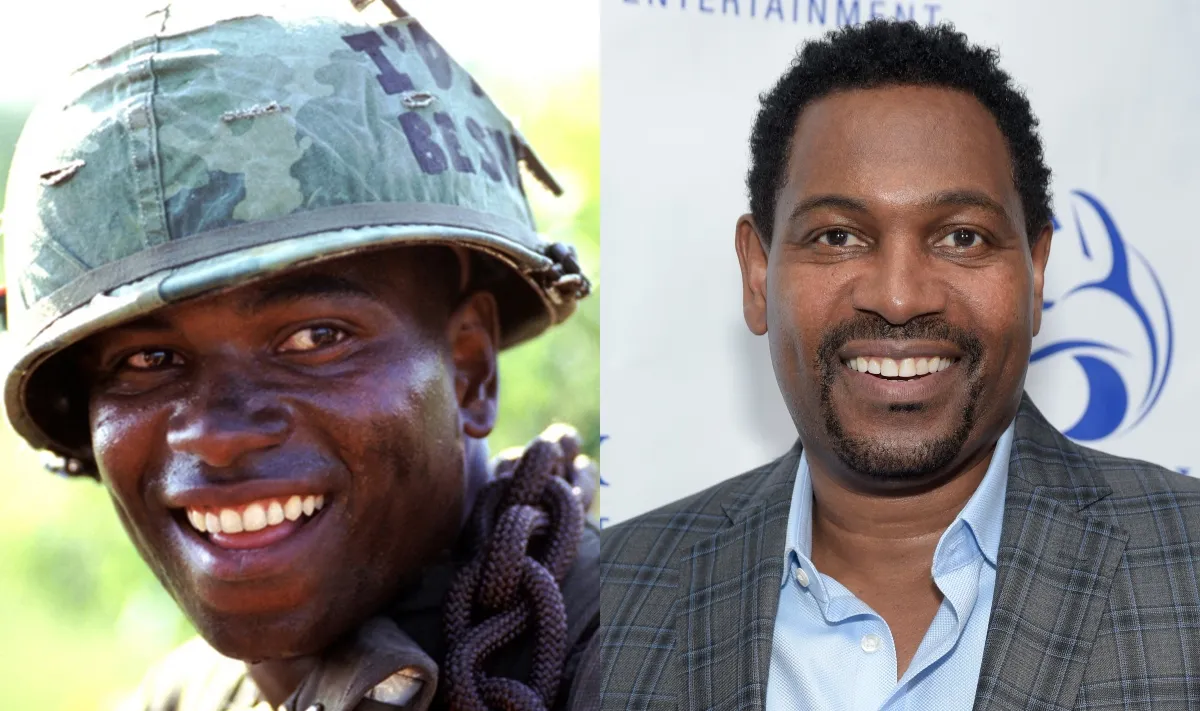 Mykelti Williamson's role as Forrest Gump's best friend Bubba is perhaps one of his most notable roles, in which he had to wear a prosthetic bumper for his lower lip. After Forrest Gump, Williamson continued to have a prolific career both in film and on television.
Most recently, he has had roles on Justified, Designated Survivor, and Chicago P.D. Despite a long-standing Hollywood career, Williamson maintains a relatively low profile, though he does engage with fans on social media. On Instagram, he hearkens back to his role as Bubba by sharing shrimp-centric selfies for #shrimpsaturday.
Lieutenant Dan – Gary Sinise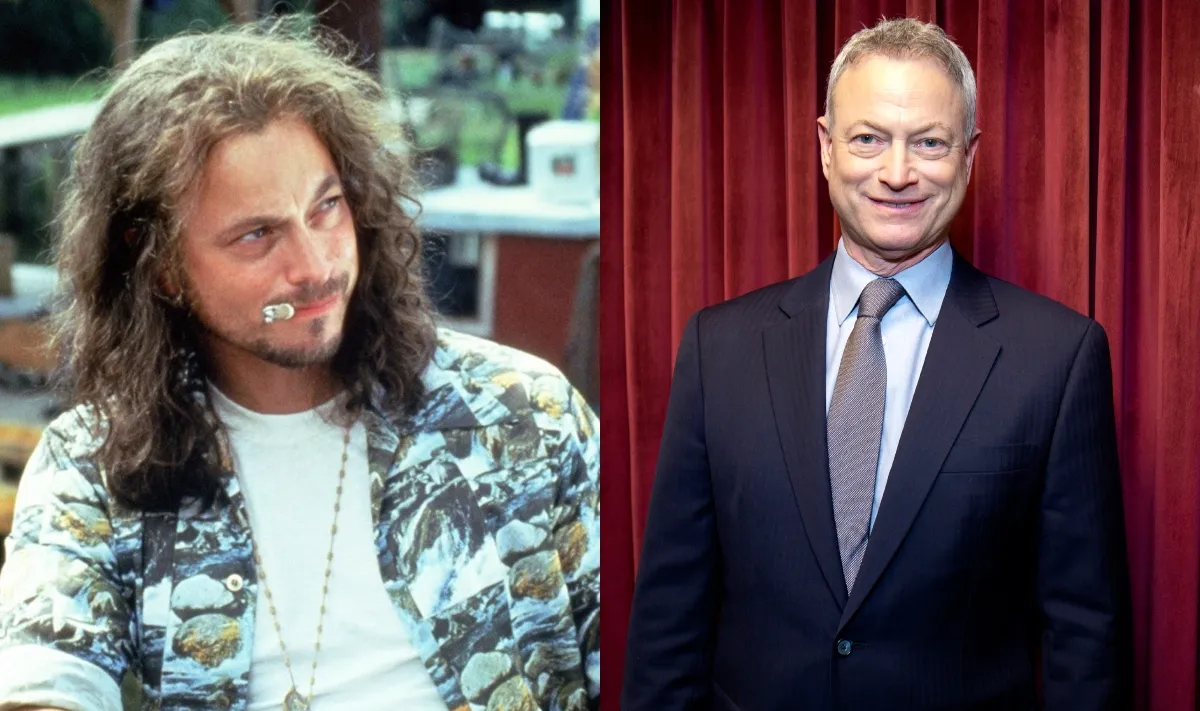 After playing Lieutenant Dan, Gary Sinise would team up with Tom Hanks again for Apollo 13 and The Green Mile. Sinise has also showcased his directorial talents with films like Miles from Home and Of Mice and Men.
In the early 2000s, he became a regular on television's CSI series and Criminal Minds. Outside of acting, Sinise is known for co-founding the Lt. Dan Band and is a fervent supporter of United States veterans. He has also been known as an outspoken Republican until the 2016 election when Donald Trump questioned John McCain's prisoner-of-war status.
Principal Hancock – Sam Anderson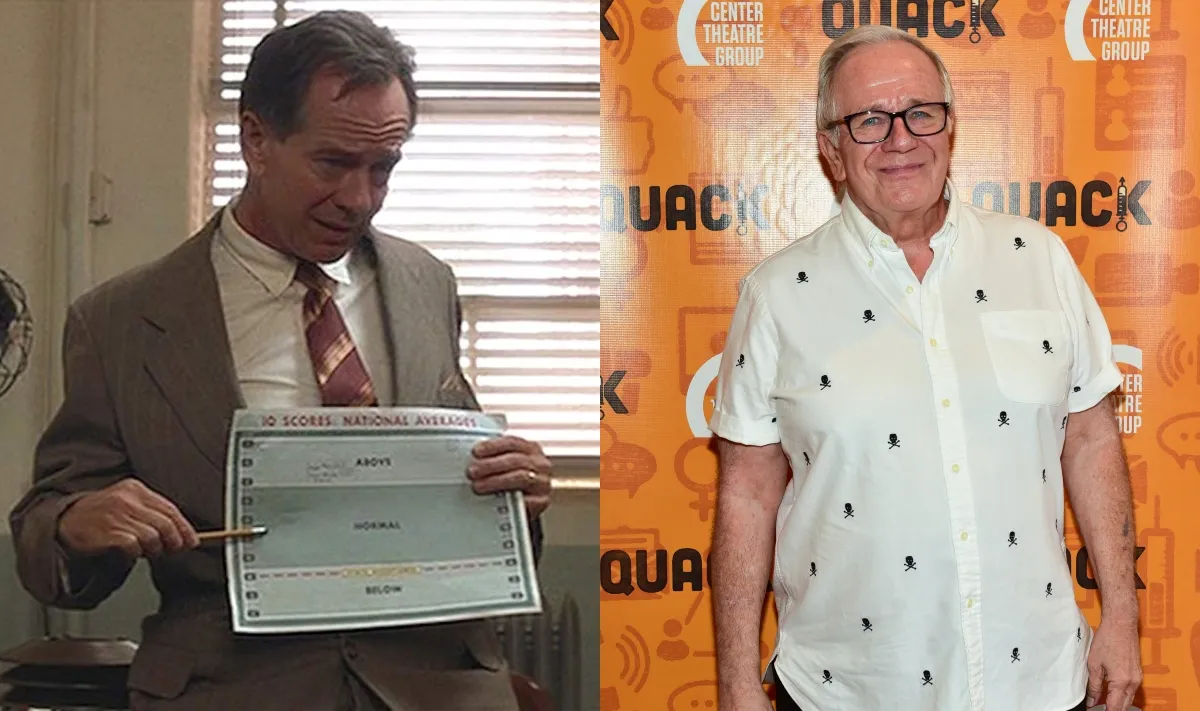 Remember the principal from Forrest Gump? The one who wouldn't let Forrest attend public school until he convinced Mrs. Gump to sleep with him? That sleazy principal was played by Sam Anderson, who you might have seen in elsewhere considering his prolific television career.
Anderson is best known for his role as Bernard Nadler on Lost and Sam Gorpley on Perfect Strangers, although he's appeared on a host of other shows over several decades. Most recently, he was on Scandal, This is Us, and American Woman.
Drill Sergeant – Afemo Omilami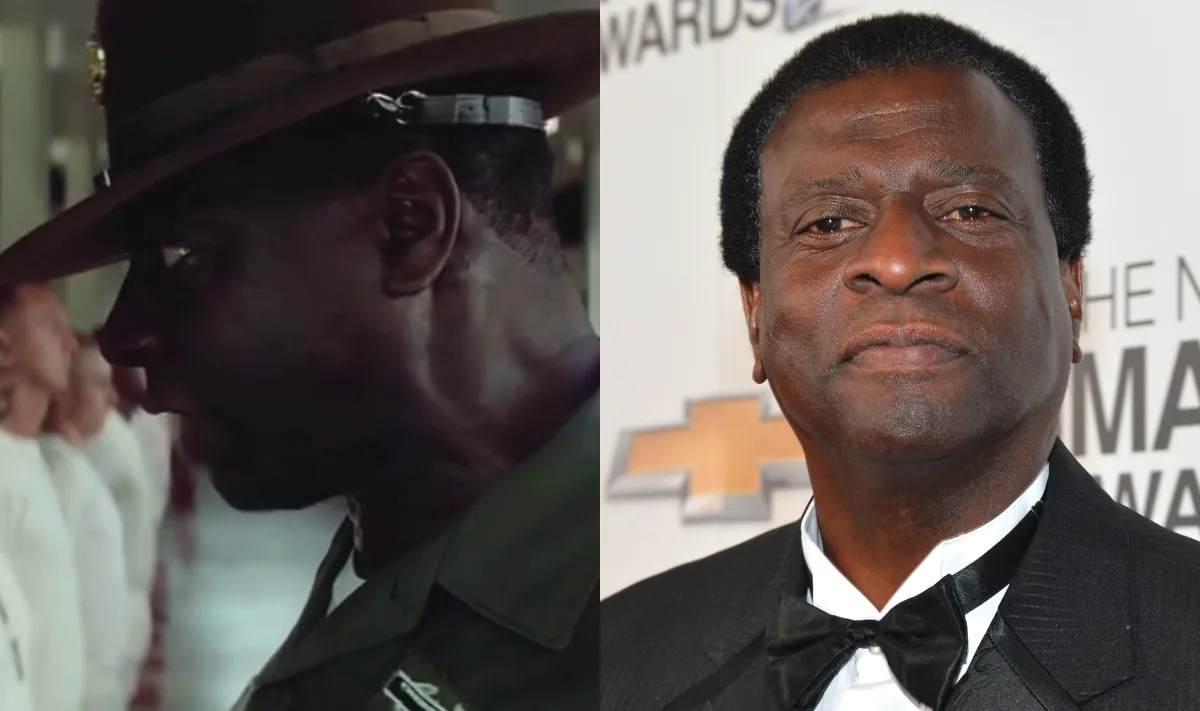 The role of the Drill Sergeant may have been a small part, but Afemo Omilami has been a Hollywood veteran long before he started screaming compliments at Forrest Gump. He's been on multiple television shows and recently has had recurring roles on Saints & Sinners, Survivor's Remorse, and True Detective.
Omilami continued to shine on the big screen as well with roles in Remember the Titans, The Blind Side, and The Hunger Games: Mockingjay – Part 1. Outside of acting, Omilami and his wife support Atlanta's Hosea Feed the Hungry to combat homelessness and food scarcity.
Forrest Jr. – Haley Joel Osment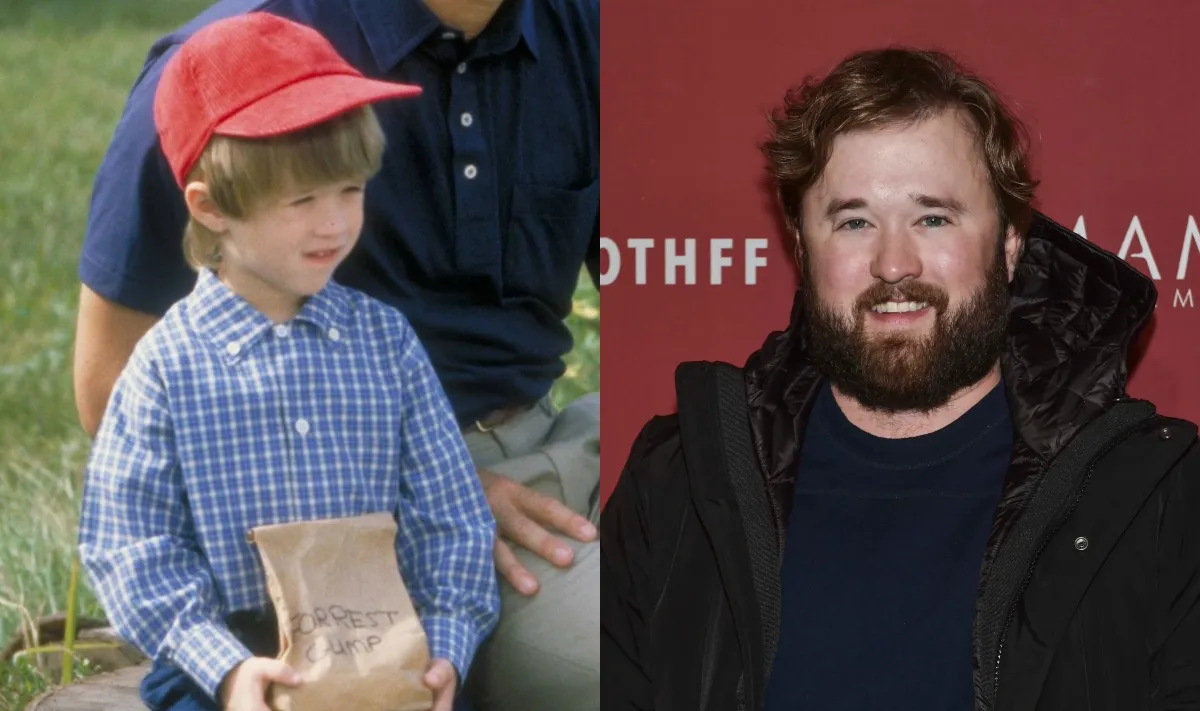 Before his breakout role on The Sixth Sense, Haley Joel Osment landed the small role as Forrest Jr. after the casting director noticed him from a Pizza Hut commercial. With two major Hollywood films under his belt and an Oscar nomination before becoming a teen, everyone had high hopes that Osment would embark on an A-lister career.
However, aside from voice work for animated films and video games, Osment chose to go to college at NYU's Tisch School of the Arts. In recent years, Osment has returned to acting, most notably on HBO's Silicon Valley.
Wesley – Geoffrey Blake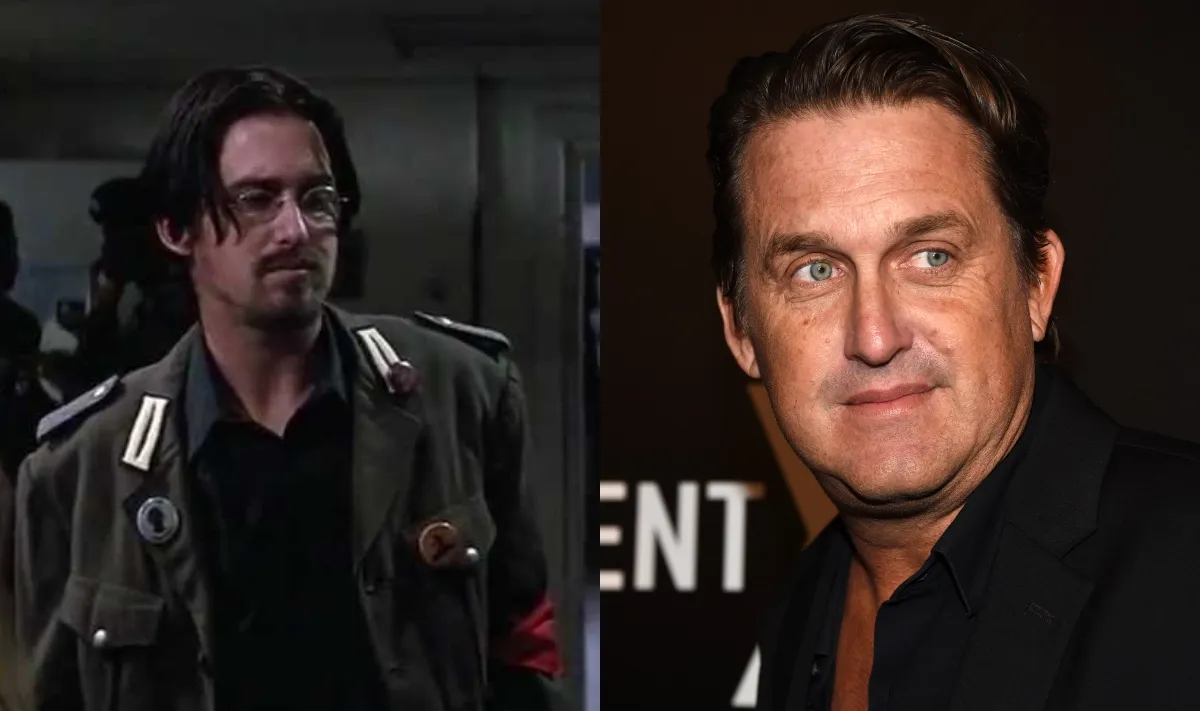 When Forrest reunites with Jenny in Washington, D.C. following his tour in Vietnam, she takes him to a Black Panther protest where he meets her boyfriend, Wesley. Despite being the president of Berkeley's Students for a Democratic Society and an anti-war protestor, Wesley also proves to be abusive and violent.
Wesley was played by Geoffrey Blake, whose acting career dates back to 1983. Following Forrest Gump, Blake has appeared in a number of TV shows. Most recently, he was on Legends of Tomorrow, Grimm, and The Man in the High Castle.
Dorothy Harris – Siobhan Fallon Hogan
Siobhan Fallon Hogan played the School Bus Driver in Forrest Gump. Although she doesn't get an actual name in the cast list, she does introduce herself as Dorothy Harris to Forrest Jr. on his first day of school at the end of the film.
Despite her small part in Forrest Gump, Hogan had been acting since the early '90s. She had a stint on Seinfeld as Elaine's weird roommate and was a Saturday Night Live cast member from 1991 to 1992. She went on to star in films like Holes and New in Town and does frequent collaborations with director Lars von Trier.
Bear Bryant – Sonny Shroyer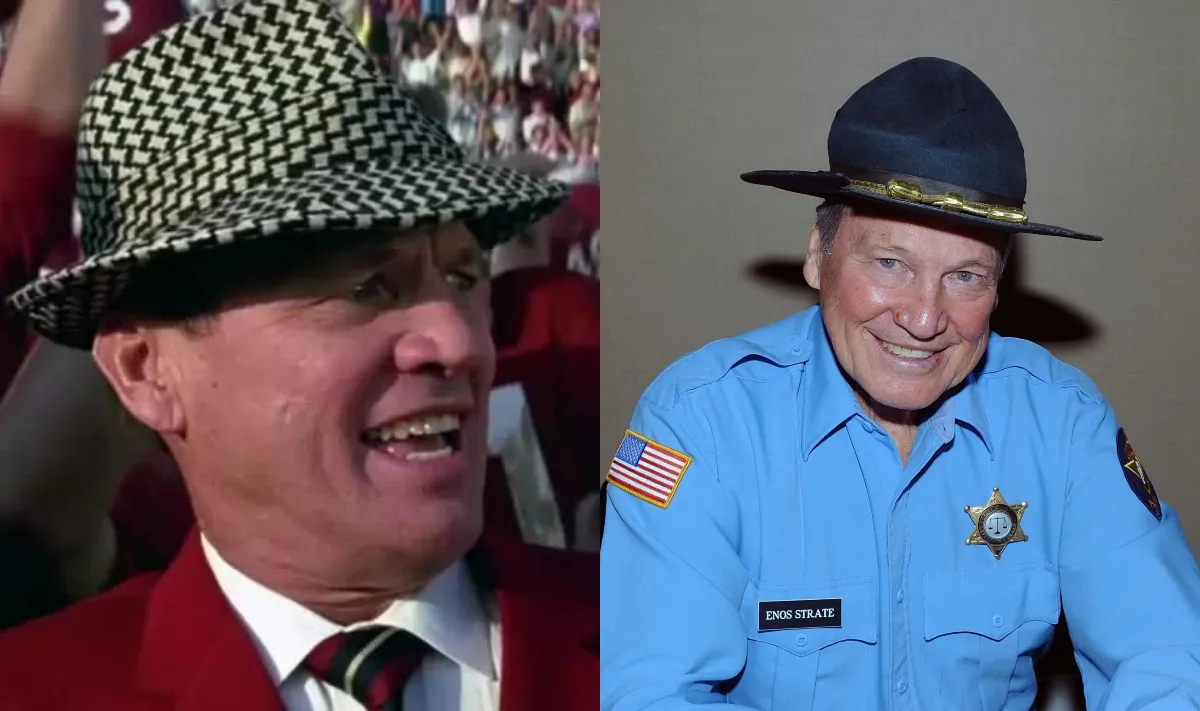 After Forrest manages to outrun a truck of bullies, University of Alabama football coach Paul "Bear" Bryant takes notice and offers him a football scholarship. While Bryant was an actual person in real life, he was portrayed in the movie by actor Sonny Shroyer.
If you saw Forrest Gump and thought he did look a bit familiar, it's because Shroyer is best known for his role as Deputy Enos Strate from The Dukes of Hazzard. After Forrest Gump, Shroyer has continued to act, most recently on Dead End and The Resident, though he is in his 80s now.
Long Limbs Lenore – Marla Sucharetza
After appearing on the Dick Cavett Show for his success as a ping pong player, Forrest runs into Lieutenant Dan in New York City, where the latter lives in squalor. They go out on New Year's Eve and are met by two women, one of which is Long Limbs Lenore. After Forrest denies her advances, she calls him stupid which upsets Lieutenant Dan.
Lenore was played by actress Marla Sucharetza, who you might've seen outside of Forrest Gump on shows like Seinfeld, Law & Order, The Nanny Diaries, and The Good Wife.
Young Jenny – Hanna Hall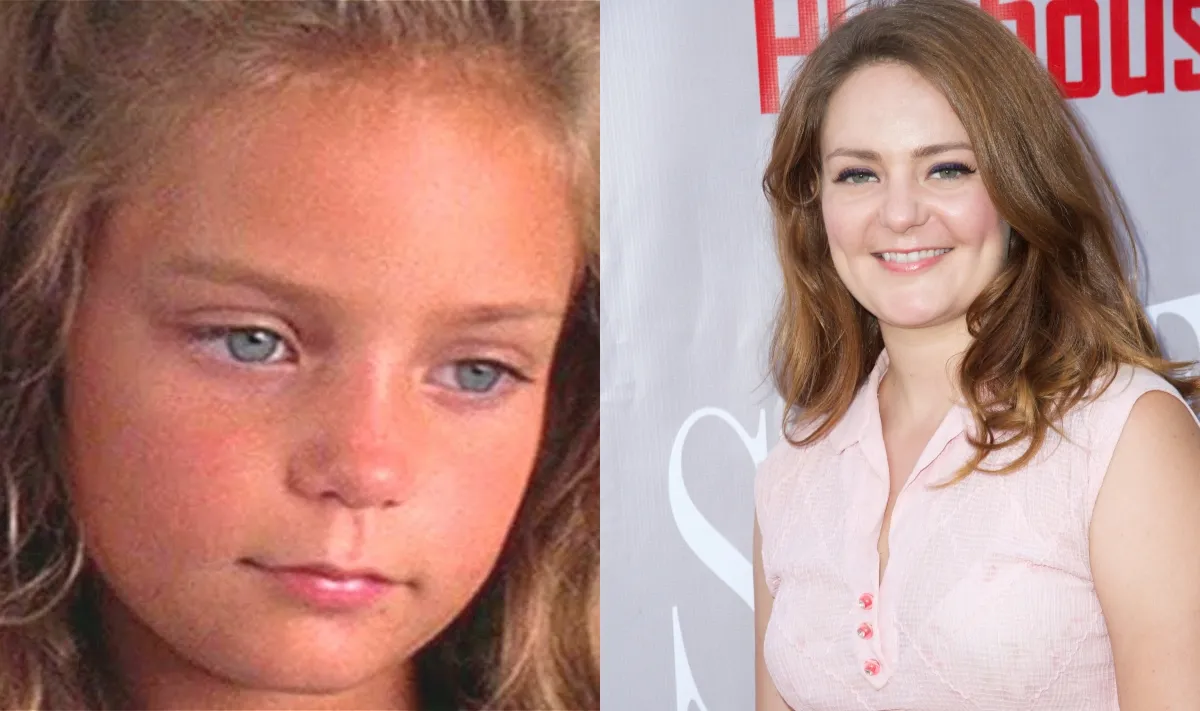 Hanna Hall was nine years old when she was cast as young Jenny Curran in Forrest Gump. Hall is credited with saying the film's most quotable line: "Run, Forrest! Run!" Forrest Gump was Hall's film debut and she subsequently went on to have a part in Homecoming.
In 1999, she landed the role of Cecilia Lisbon in Sofia Coppola's The Virgin Suicides and her career took off from there. Aside from a number of short films, you might have seen Hall in 2007's Halloween, or on the shows Criminal Minds and Masters of Sex. Otherwise, she spends much of her time directing underground theater.
Author Winston Groom Was Furious But Let The Sequel Happen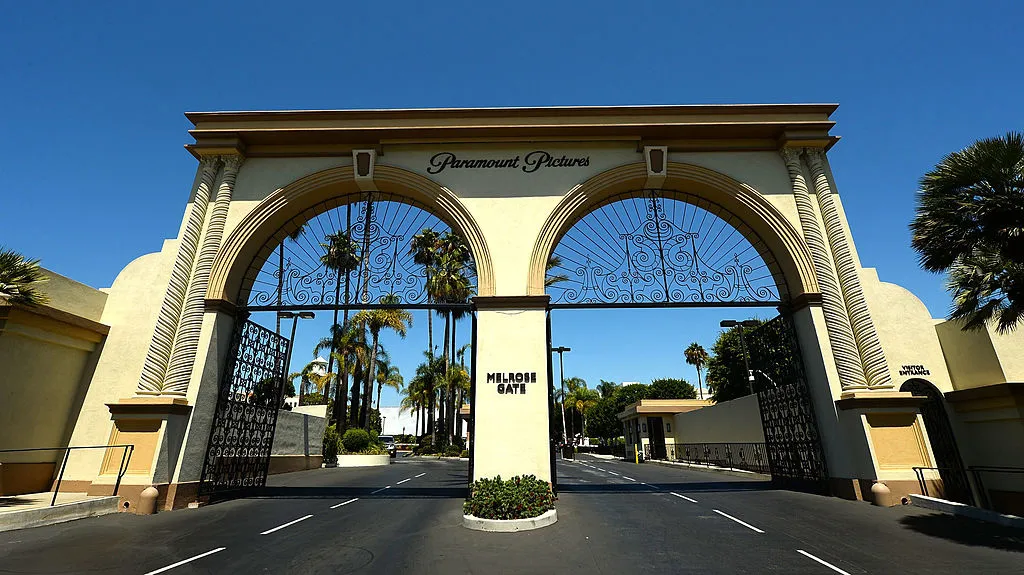 Forrest Gump was based on a novel of the same name by author Winston Groom, who was paid $350,000 for the rights to the screenplay and three-percent of the film's net profits – not even a fraction of what Tom Hanks and director Robert Zemeckis made off the film.
Groom was obviously furious but came to a resolution with Paramount Pictures, signing a seven-figure deal with the company for the rights to his second novel Gump & Co. At this point, Groom gave the go-ahead to make a sequel.
The Second Novel Was More Unbelievable Than The First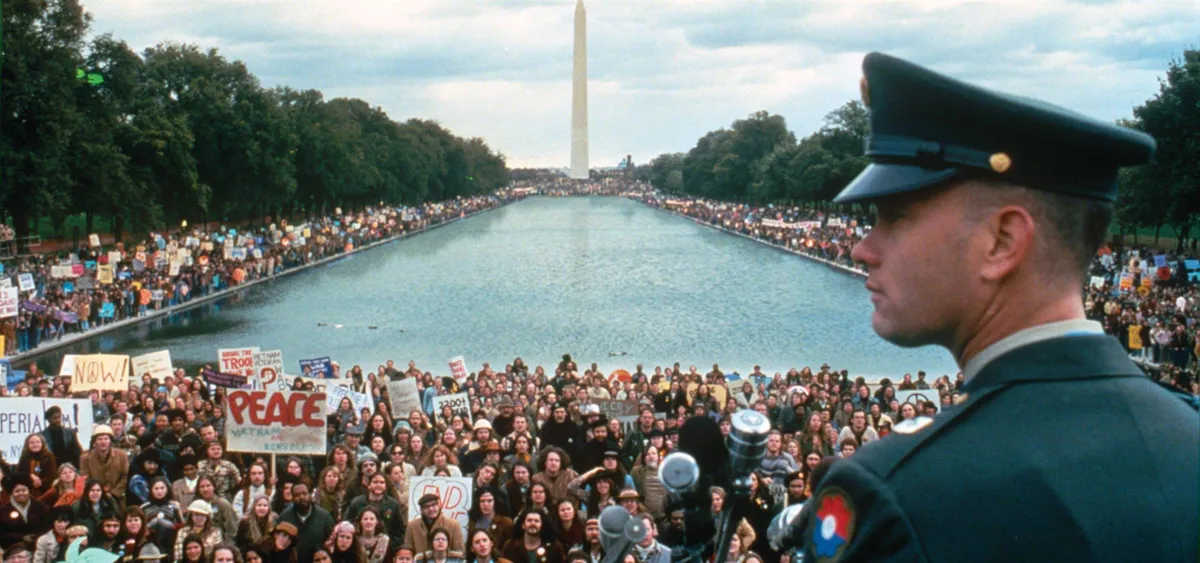 If you think about it, it's pretty insane that Forrest got himself into many of the situations that he did, from receiving the Medal of Honor from President Lyndon B. Johnson to exposing the Watergate Scandal. If you thought that was nuts, what author Winston Groom had in store for Gump & Co. was even more unbelievable.
Set in the '80s and '90s, the sequel novel sees Forrest somehow taking out the Berlin Wall, to getting involved with the Iran-Contra affair, among other historic events. In the second novel, Forrest even meets Tom Hanks, which would have been interesting to see on film.
9/11 Changed Everything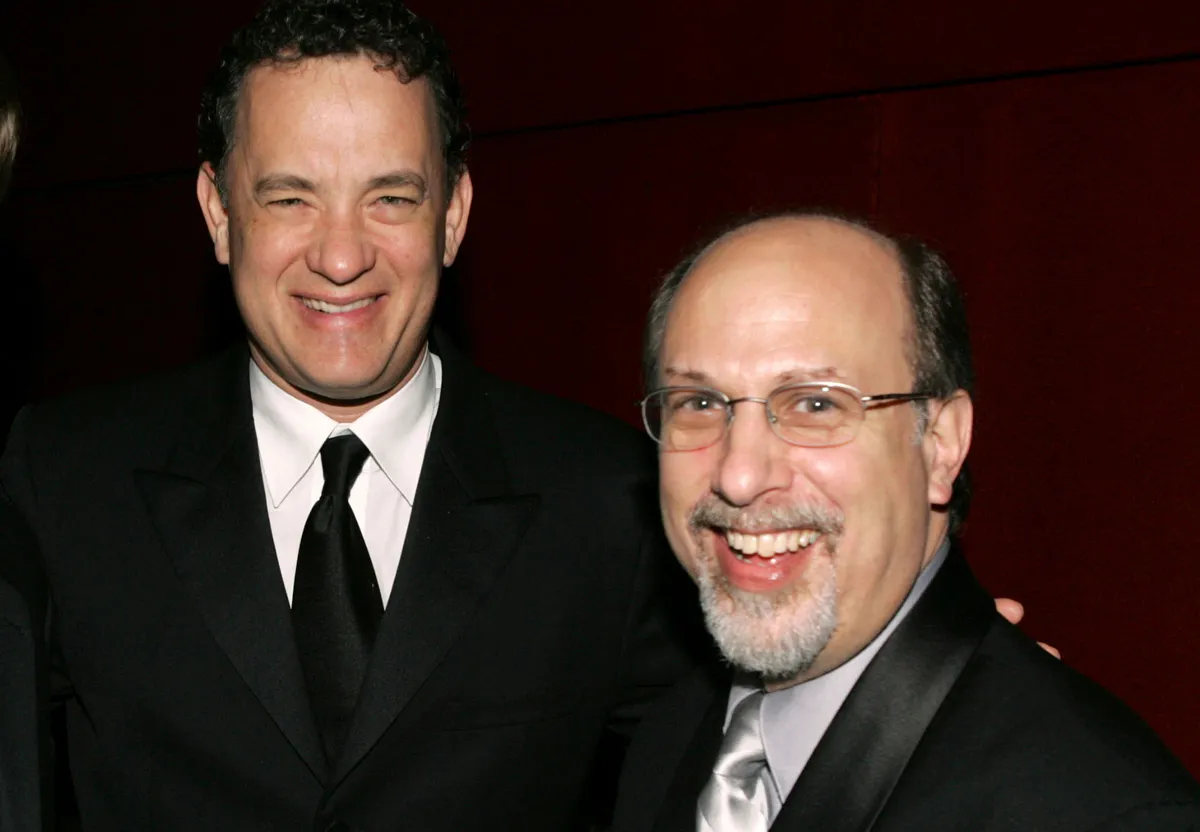 Screenwriter Eric Roth went ahead and wrote the entire screenplay for the sequel and finished it on September 10, 2001. The atmosphere of the United States literally changed overnight and following the September 11 attacks, Roth met with Zemeckis and Hanks.
At that point, the three of them decided that the sequel no longer had meaning since it was no longer relevant to the landscape of American culture. After spending time in development hell, the Forrest Gump sequel was ultimately canned. It was probably best not to mess with what they already had anyway.
Tom Hanks Is Tired Of Saying "Box Of Chocolates"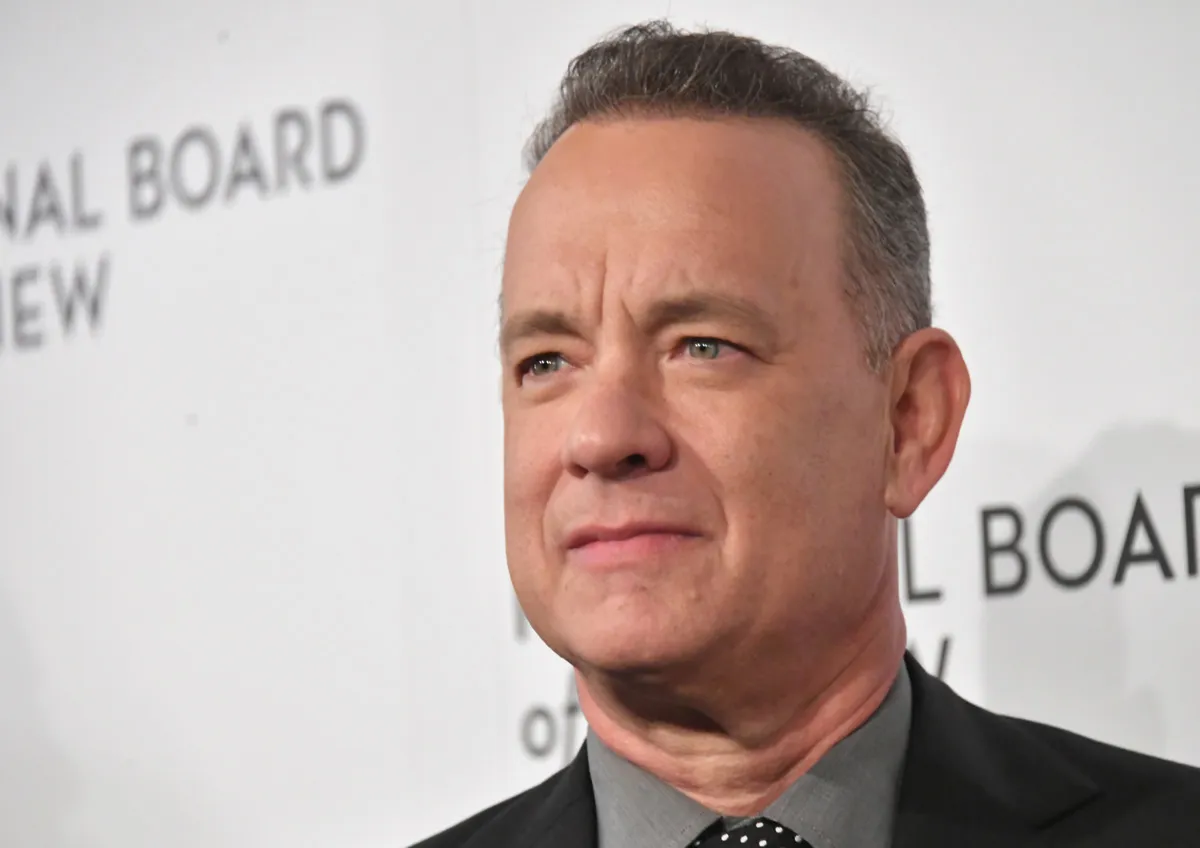 For what it's worth, Tom Hanks never even wanted a sequel to happen. He's been notorious about eschewing sequels of his most successful films, save for the Toy Story franchise – which he apparently only agreed to do after Pixar offered him a hefty paycheck.
But still, money wasn't a consideration when it came to Forrest Gump. "I have to confess I don't see this as a franchise. A sequel will ruin what we had done," Hanks told Entertainment Weekly adding, "I'll be saying 'box of chocolates' again about the same time that Sean Connery says, 'I'm Bond. James Bond.'"
Robert Zemeckis Wasn't Confident A Sequel Would Succeed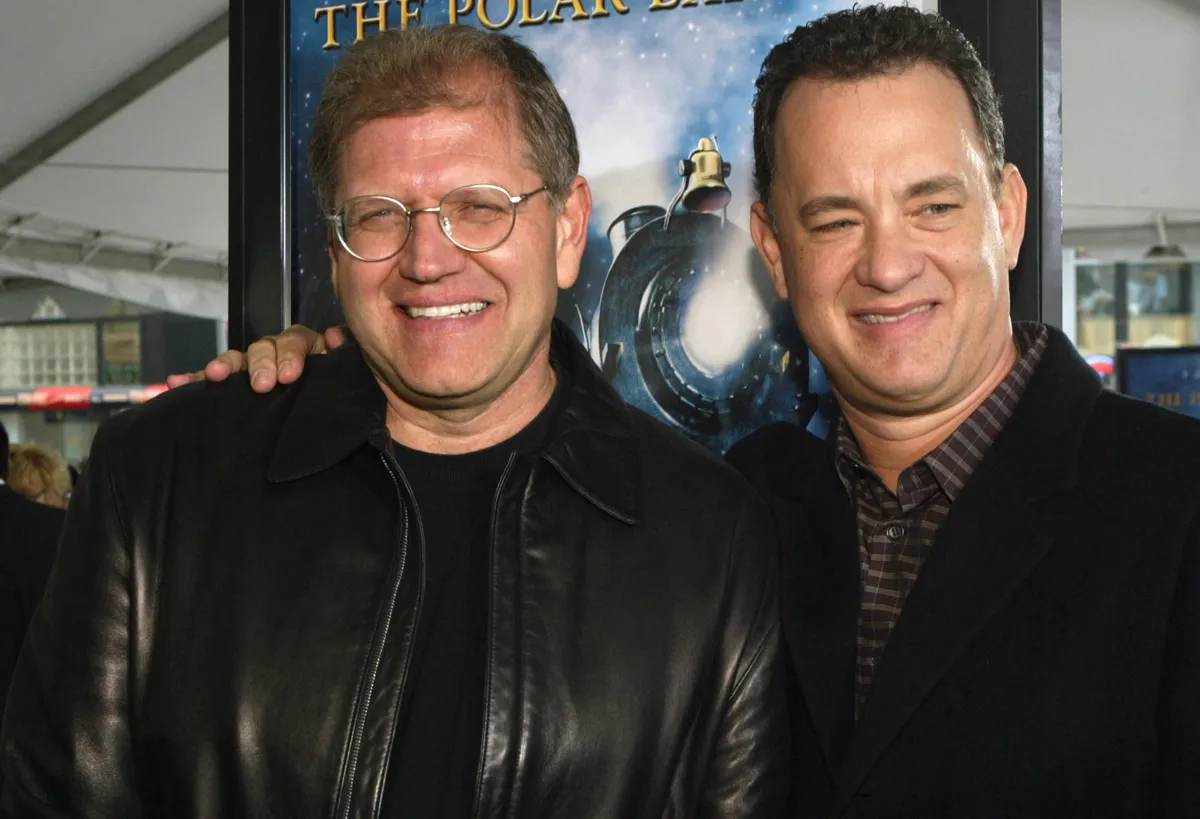 As for director Robert Zemeckis, he was also wary of making a sequel. He knew that the events of Forrest Gump resonated with a lot of Baby Boomer viewers at the time, which lent itself to the film's success. Zemeckis wasn't confident he could do the same with a second film.
He told Den of Geek, "Because movies have gotten so expensive... that means that a for a movie to break even or to make its money back, everybody has to go see the movie, and if everybody has to go see the movie then it can't be about anything."
The Sequel Would Have Been Interesting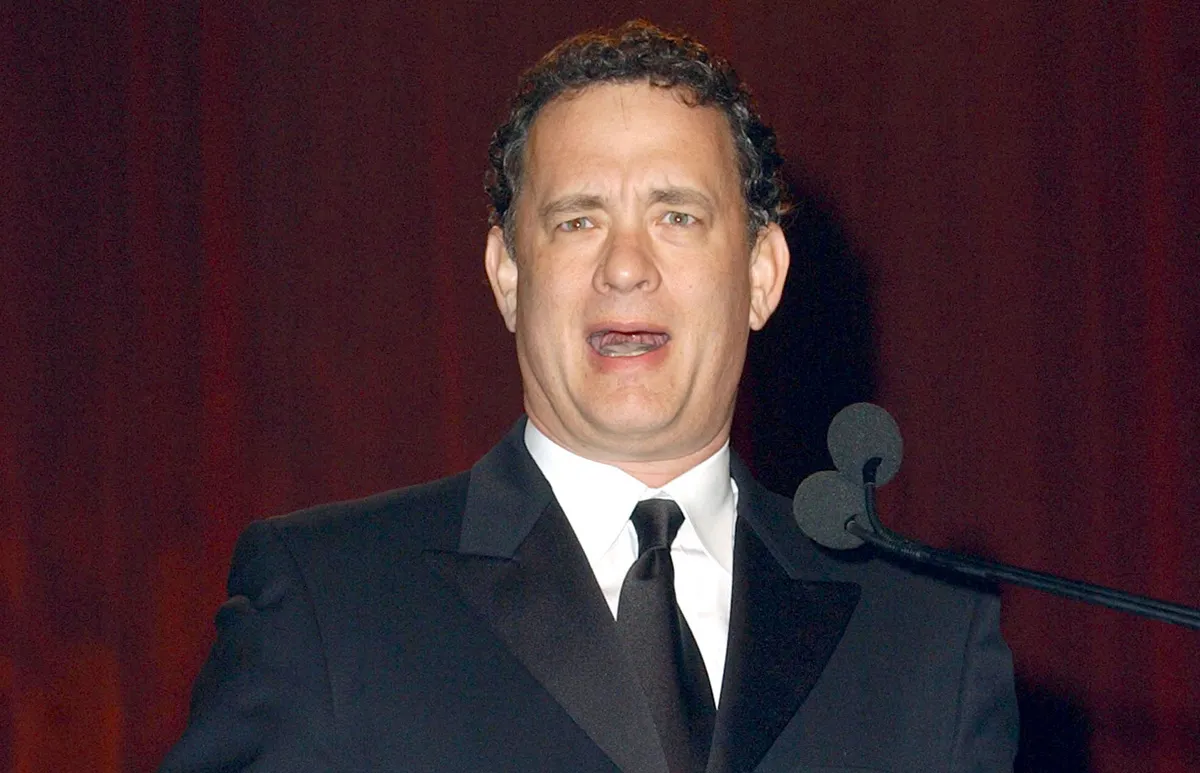 While the sequel was ostensibly based off Gump & Co., Roth did add some interesting elements into the movie version. For one, it was going to start off with Forrest Jr., who has trouble in school when his classmates learn that he has AIDS (confirming fan theories of what Jenny's mysterious ailment was).
The sequel also saw Forrest dancing with Princess Diana, becoming a bingo hall caller on an Indian reservation, and being present at the Oklahoma City bombing at 1995. Roth also wrote Forrest into the back of O.J. Simpson's Bronco during that infamous 1994 car chase.
Iconic Blue-Checkered Shirt?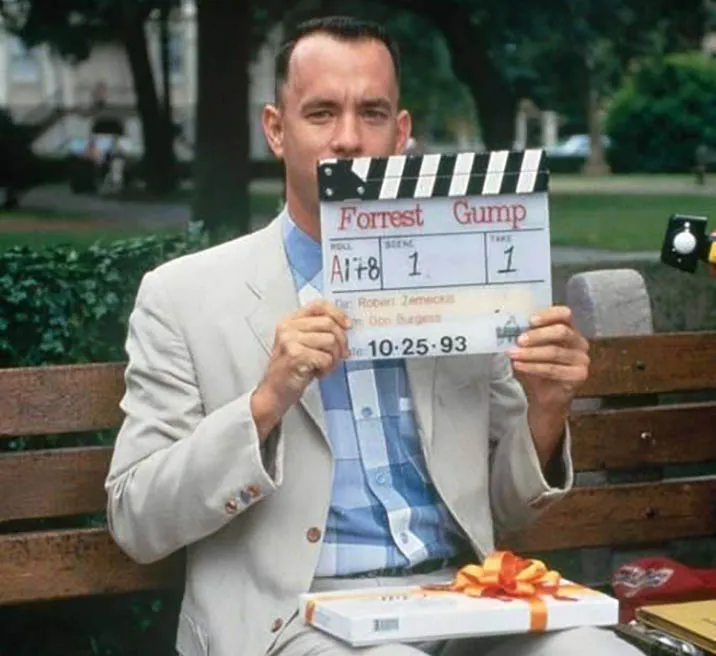 In every transitional moment in Forrest Gump, the main character is seen wearing that blue-and-white checkered shirt, which has raised some questions and even speculation. Why is that shirt so important? What does it mean?
You know it can't be a coincidence, but why it was purposely put into his wardrobe schedule for those moments is something of a mystery. Some have assumed that it reminds us of where he came from. He was a poor Southern boy, raised by a single mother, who really managed to pull himself up by the skin of his teeth.
Who Turned Down the Starring Role?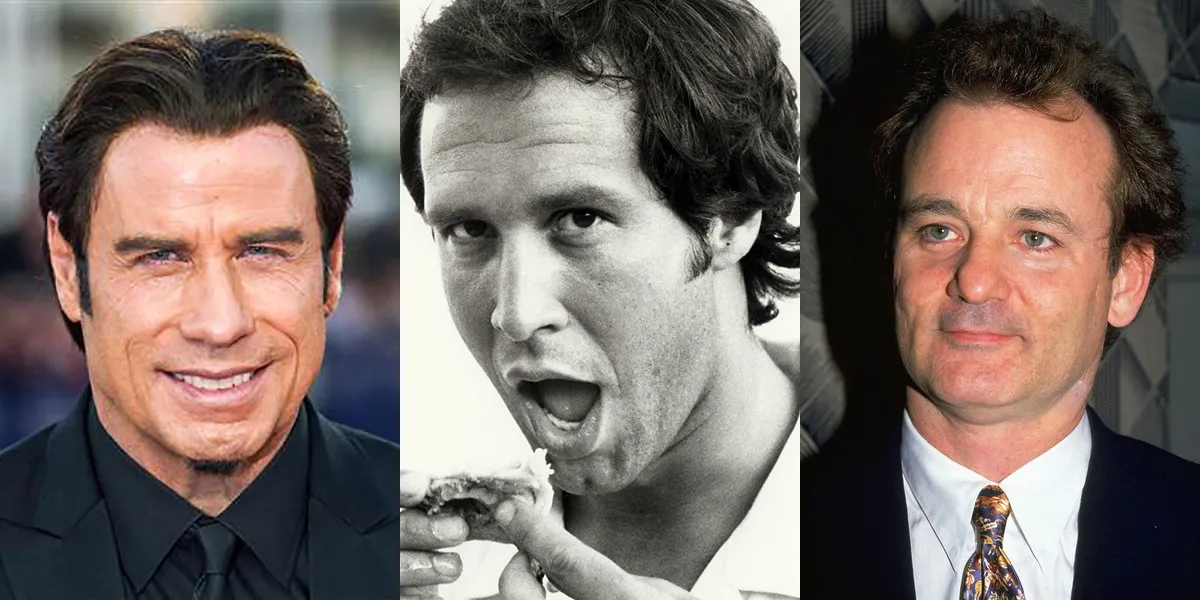 You may be surprised by who the producers contacted for the starring role in Forrest Gump. The list includes some of the biggest stars and best funny-men: John Travolta, Chevy Chase, and Bill Murray. They all turned down the role, which led the producers to ask Tom Hanks.
When you look at the final product, though, can you really imagine any of these actors taking on the role of Forrest Gump? Tom Hanks brought the right compo of funny, serious and just-about-reserved talent to the role, which undoubtedly led to how it went on to be such a favorite, award-winning film.
How Old Was Sally Field Really?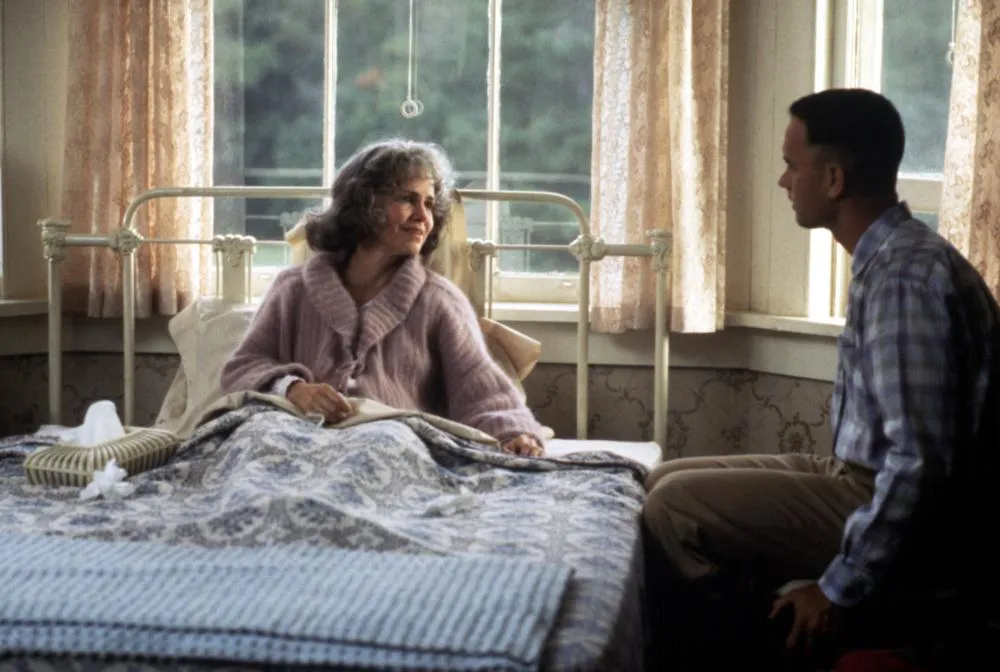 Sally Field is another famous actress on the film who helped to make Forrest Gump so successful. On the movie, though, she was supposed to be old enough to be Forrest's mother. So, they aged her substantially for some of the scenes. What you probably don't know is that Field is actually only 10 years older than Tom Hanks, so it really was the wonder of make-up that created her ultra-aged look.
Sally Field later said of her role as Forrest's mother, "She's a woman who loves her son unconditionally." She also said, "A lot of her dialogue sounds like slogans, and that's just what she intends." All those wise words are part of what makes the film so powerful and memorable.
Where In the World Was Vietnam?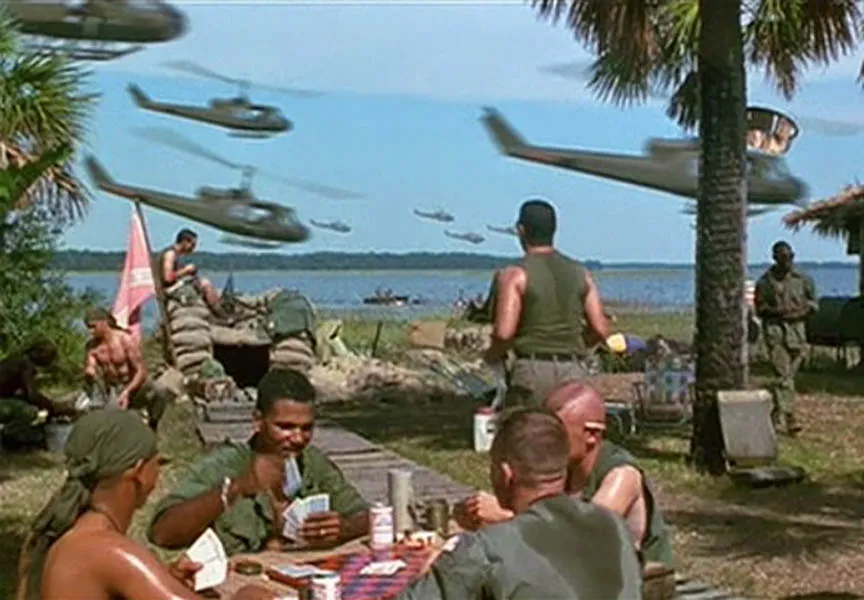 The magic of movie technology has the power to use any backdrop to create the illusion of place, but did you know that Vietnam in Forrest Gump was really filmed on location in Savannah, Georgia and in South Carolina?
The Vietnam War setting was important to the movie not only because of how it helps to further develop Forrest's character but also as the polar opposite of the hippie lifestyle that Jenny Curran espouses. The war also carries the plot forward, creates many of the relationships, and also sets the stage for many of the tragedies that make the movie into a melodramatic tear-jerker. Lieutenant Dan loses his legs, and Bubba loses his life. But, somewhere along the line, we also see that survival is possible.
What About The Random Reporter Character?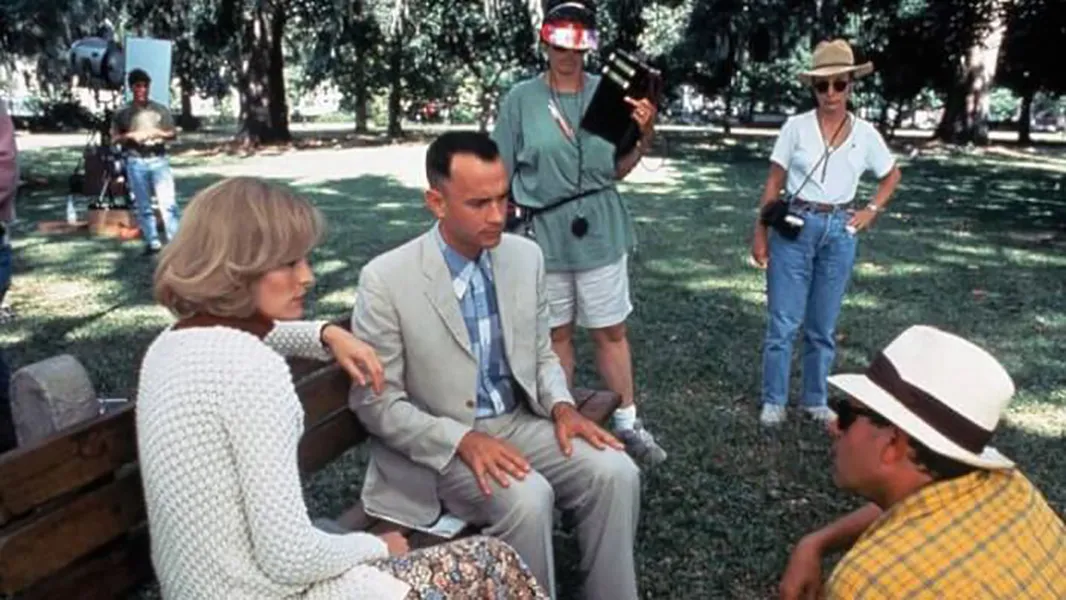 You may be shocked most of all to learn that some movie characters really are random. In the case of the reporter who appears in the movie, while the crew was shooting in Washington DC. The random guy who was chosen to play the character for a few minutes was really just a tourist walking by with his wife.
The production crew chose the random tourist guy, handed him a script, and filmed him. It all happened rather quickly and (fortunately) seamlessly. Imagine the stories he had to tell his friends and family about his trip to Washington DC, though. It must have been a bit mind-boggling, particularly after the movie won so many awards.
What Did Jenny Actually Die From?
In the film, viewers were told that Jenny Curran was terminally ill with a disease. The actual diagnosis was never revealed, and fans have many theories as to what she was suffering from. Based on her lifestyle, living on the street for a period of time, and experimenting with drugs, there's a good chance that Jenny suffered from Hepatitis C or HIV.
At the time, both of these diseases were not known about and were contracted by people living similar lifestyles to Jenny.
Apple Investment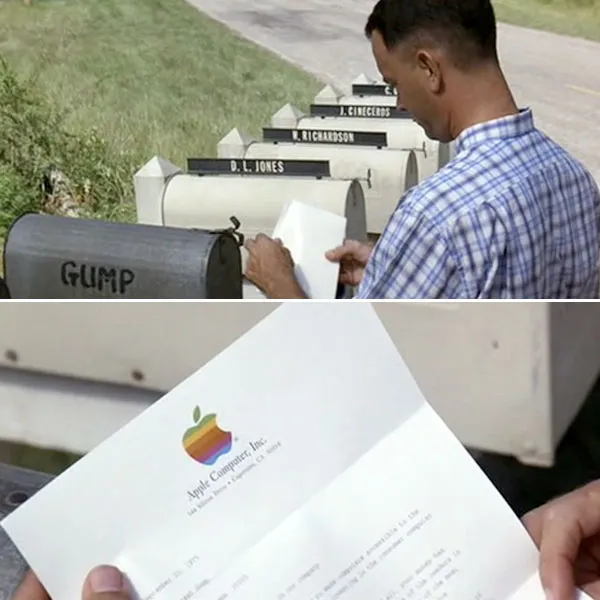 The shrimp boat adventures in Forrest Gump offer some of the most powerful character-building scenes of the movie, but the money that came out of that adventure also changed their lives.
You probably remember that Lieutenant Dan invested the earnings from that epic Hurricane Carmen shrimp-boat haul into a fleet of shrimp boats, but also into what he called "some kind of fruit company." What better fruit company is there than Apple Computer Inc.? The value of those investments has significantly increased, to such an extent that they are now worth $2.5 billion. Not bad for a "fruit company" stock, right?
Actors Who Turned Down the Bubba Role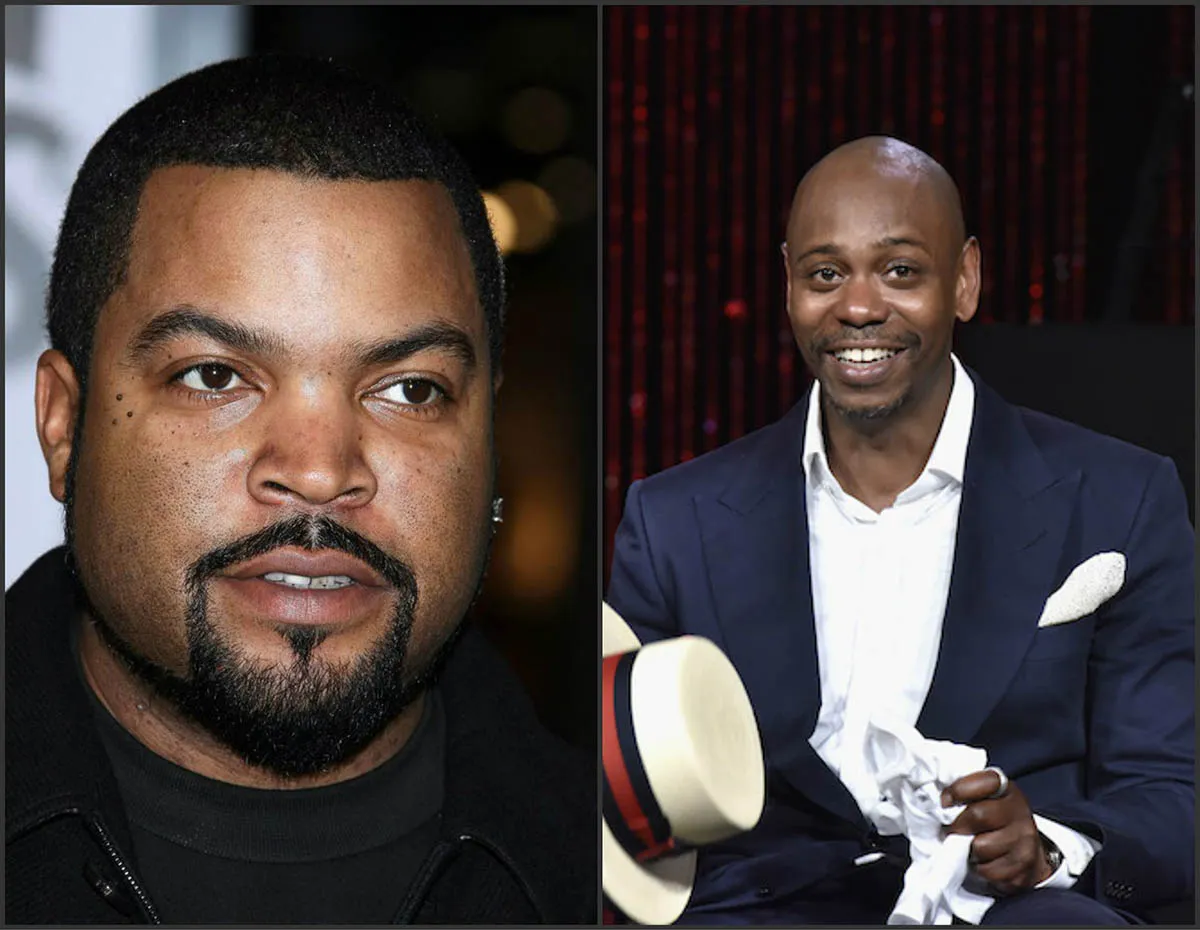 The Forrest Gump producers first reached out to Ice Cube, David Alan Grier, and Dave Chappelle to play the part of the famous "Bubba" character, but those famous actors all turned down the part. Chappelle later admitted that he didn't think the film would be successful and that he regretted not taking the part.
So, the producers finally chose Mykelti Williamson to become the ever-popular Private Benjamin Buford "Bubba" Blue, and you probably can't imagine it any other way. Bubba was supposed to be the senior partner of the Bubba Gump Shrimp Company when they got back from the Vietnam War. Since Bubba never made it back, Lieutenant Dan became Forrest's partner instead. Forrest also gave what would have been Bubba's share of the business to his mom.
How Much Did Tom Hanks Get Paid?
In one sense, you could say that Tom Hanks didn't really get a paycheck, at least not in the traditional sense, for Forrest Gump. In his contract, he signed up for "points," or a percentage of the studio's take of box-office revenues. It's a great deal if the film really takes off, but can be seriously disappointing if the movie tanks.
In this case, the movie made $677 million dollars at the box office, and with the percentage that he earned based on his contract, Hanks brought home $40 million dollars after it was all said and done. Signing on for points (or percentage) also likely makes it worth the actor's time to promote the heck out of the film. It really could mean millions.
Eyes Wide Shut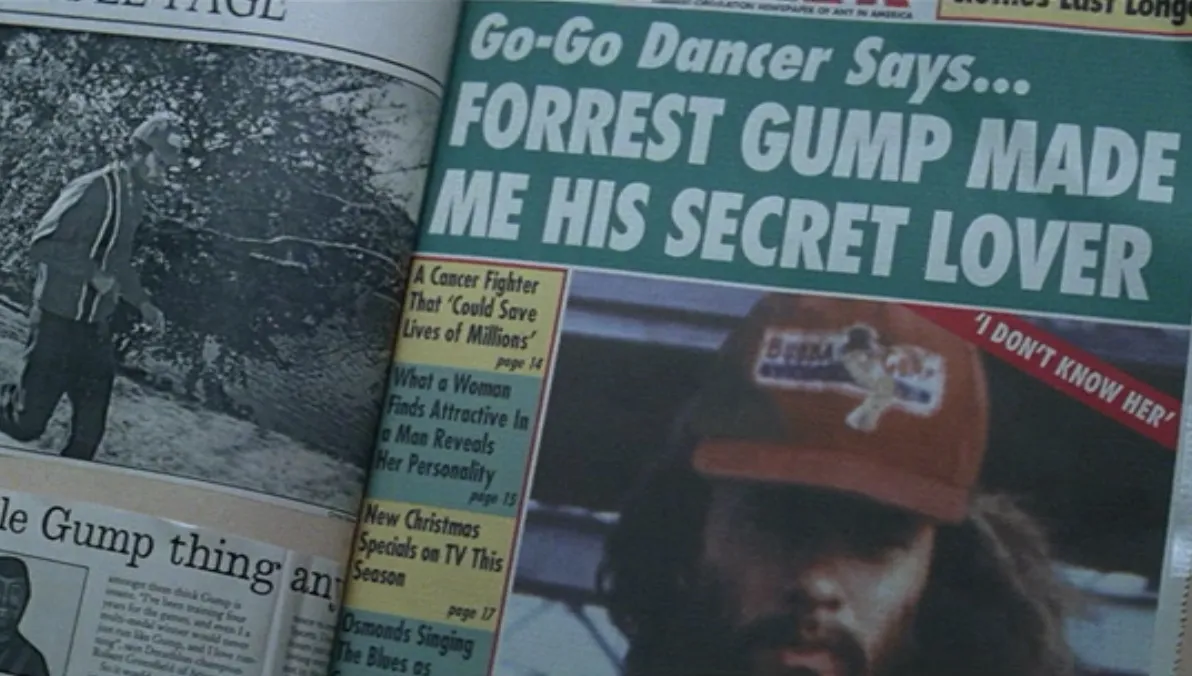 It's hard to believe, and you wouldn't think it possible if you didn't actually see it with your own eyes. It's also a bit of the comic humor that shines through in Forrest Gump. After all, that is the background that Tom Hanks came from. Just look at all the pictures of Forrest Gump in the movie. In every single one of them, he is captured with his eyes closed. One or two might be a mistake.
Three might be a coincidence. But, the fact that every single one is like that seems to suggest that it was a purposeful directive. It also may have a thematic element. Perhaps it has something to do with the idea that Forrest doesn't embrace his fame. He shuts it all out. He is who he is, and always will be.
Tom Hanks' Brother Was His Double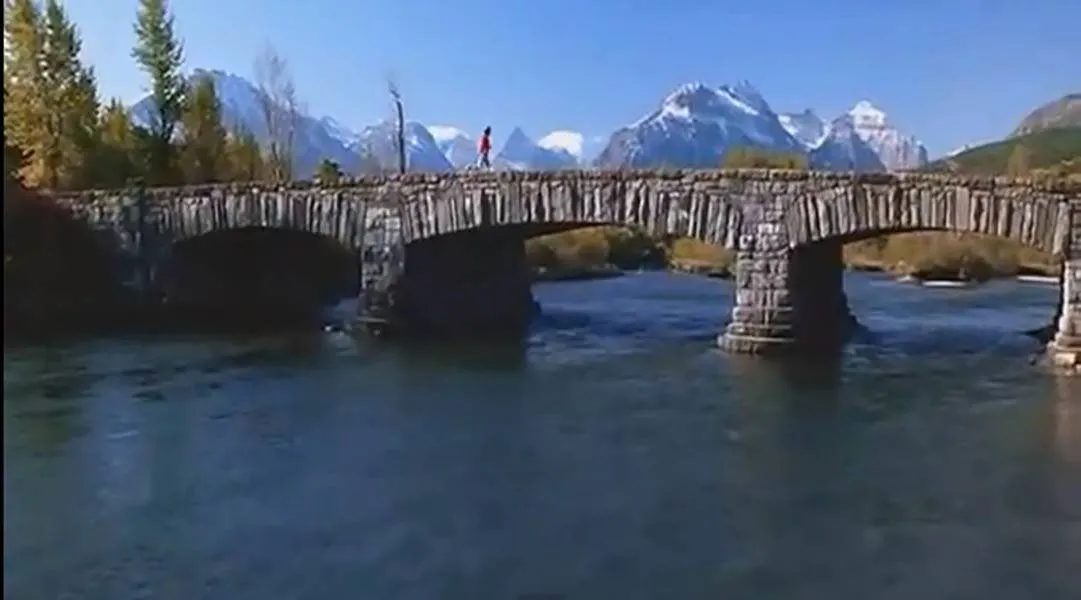 Another epic and memorable part of Forrest Gump is the "Run Forrest, Run" plotline. In the movie, Forrest runs away from bullies and then he just keeps running. He runs across the country in the most gorgeous, scenic landscape views, but there's something about that scene that you probably don't realize.
If you thought that it was Tom Hanks running across that bridge and through many of those long-distant shots, you'd be wrong. It's his body double, a role taken on by his brother, Jim Hanks. You could say that they have a definite body-type resemblance, being family and all.
The Soundtrack for Forrest Gump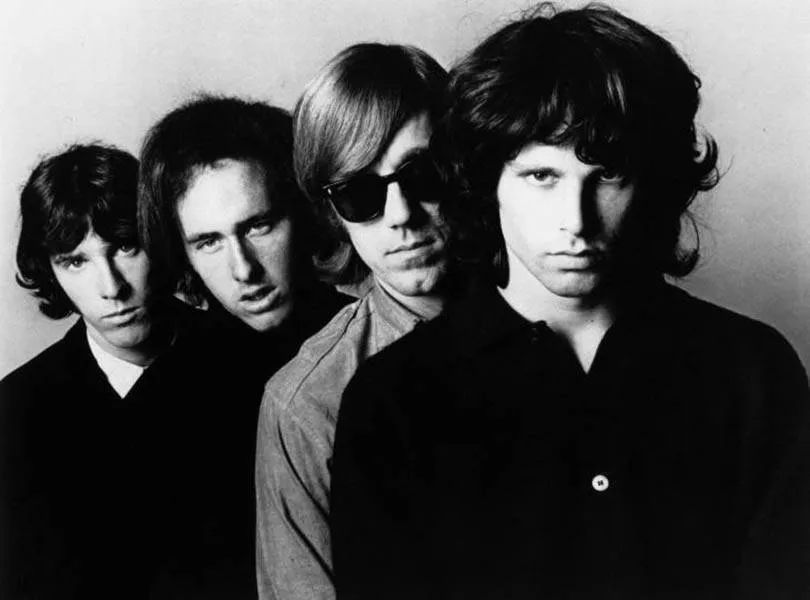 The original soundtrack for Forrest Gump was released on the same day as the movie and included songs from some of the greatest artists, including a record six songs from The Doors. It also immediately jumped to #7 on the Billboard 200 albums chart and even climbed to #2.
The soundtrack included 6 songs from The Doors, but also featured Elvis Presley's "Hound Dog," Duane Eddy's "Rebel Rouser," Aretha Franklin's "Respect," "California Dreamin'" by The Mamas and the Papas," Jackie DeShannon's "What the World Needs Now Is Love," Simon & Garfunkel's "Mrs Robinson," BJ Thomas "Raindrops Keep Fallin' on My Head," and of course Willie Nelson's "On the Road Again." And, that's not all. You'll also find Jimi Hendrix, Hank Williams, Fleetwood Mac, Jackson Browne and many more. The soundtrack was a memorable experience in its own right…
Turning Point in Tom Hank's Life and Career
How Much Did Tom Hanks Get Paid?Tom Hanks took on the role of Forrest Gump, and it was a pivotal part in the evolution of his career. He'd previously taken on comedic roles, but Forrest Gump allowed him to dig deeper, and become a more dramatic actor.
Yes, it's the role for which he will always be remembered, but that's also because he played the role with perfection. He made the part his own, and it's now difficult to imagine any other actor taking on that role and imbuing it as well as he did.
What Did Forrest Gump Say About the Vietnam War?
Maybe, just maybe, there was a reason that Forrest Gump's speech wasn't audible I the Vietnam War rally scene. His words might have offended some, and that really wasn't the ultimate goal of the Forrest Gump producers. Although you can't hear it, he said, "Sometimes when people go to Vietnam, they go home to their mommas without any legs. Sometimes they don't go home at all. That's a bad thing. That's all I have to say about that."
They're simple words, but they're powerful, and they speak volumes. It may not have been the intent of the producers to make people think, but knowing what he said does affect the tone and meaning of the entire movie.
The Scene That No One Talked About
One evening Forrest asked Jenny, "Will you marry me?" as she walked up the stairs. "I'd make a good husband Jenny." He tells her. She replies, "You don't want to marry me." A little while later, as the rain pours down, Jenny slips into Forrest's room and tells him that she does love him. Then, they make love for the first time. Afterward, in the morning, Jenny leaves the house, without saying goodbye. We find out later that Forrest Jr. was the result of that night.
Looking back on the film, viewers are left with questions. One of them being, if Jenny was sick with HIV or AIDS, and they slept together unprotected, wouldn't Forrest have gotten sick? The film ends without this result, but the love scene is one that stands out in the film.
My Name Is Forrest Gump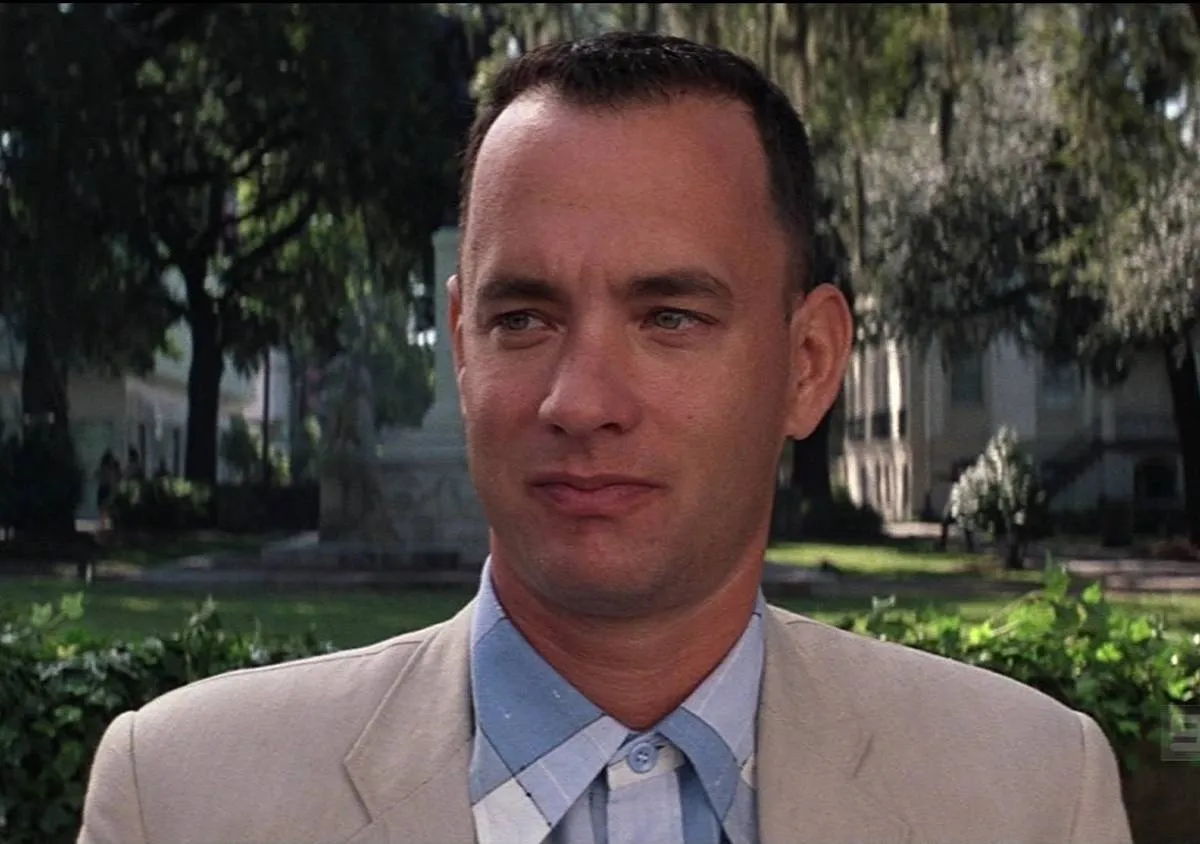 Tom Hanks first spoke the memorable lines, "My name is Forrest Gump. People call me Forrest Gump." The words weren't part of the script. They were ad-libbed, but they had the right "ring" to them. So, Robert Zemeckis decided to keep them in and splice that famous line throughout the script for the movie.
Of course, in the movies that Tom Hanks has worked on since, those moments of capturing the perfect line have popped up again-and-again. He seems to be particularly adept at finding just the right words to say at just the right time. So we shouldn't be surprised that the line has become one of the most quotable lines from the movie.
Awards for Forrest Gump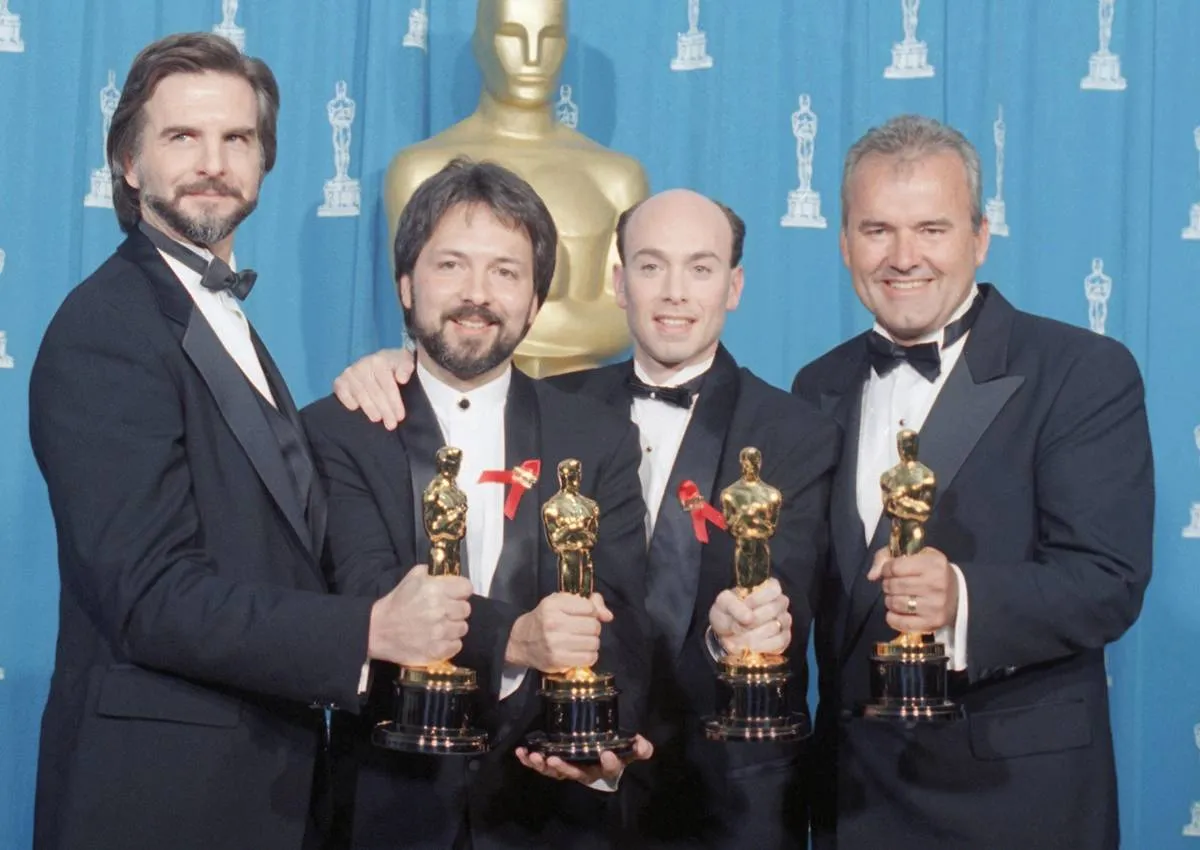 If you loved Forrest Gump, it should feel great that you were not the only one. The film received six Academy Awards, including "Best Picture," and it has garnered something of a cult following. Although it's been called "mawkish" or melodramatic by some, the bitter-sweet moments have stuck with us, reminding me of those many 60's moments that really can't just be let go.
But, for all the controversy surrounding its contrived moments, the movie also has that sense of sentimentality, where friendship overpowers even the certainty of death, and we can rely on love and courage even in those darkest moments. Perhaps we might even be led to believe that if we had more movies like Forrest Gump the world would even be a better place.
The Inspiration Behind Forrest Gump's Accent
One of the things that make Forrest Gump such an unforgettable character is that accent. The deep Southern drawl is impersonated by many and has helped render Forrest Gump as one of the most quotable movies of all time.
In late 2015, Tom Hanks revealed that his famous accent originated from Michael Connor Humphreys, the actor who played Forrest Gump as a young boy. Humphreys had a thick Mississippi accent, pronouncing words with a hard "g." Because his accent was so prominent, the young star had trouble making his voice sound more like Hanks. Hanks, however, thought Humphrey's accent was priceless so he decided to speak more like him.
The Day of Jenny's Death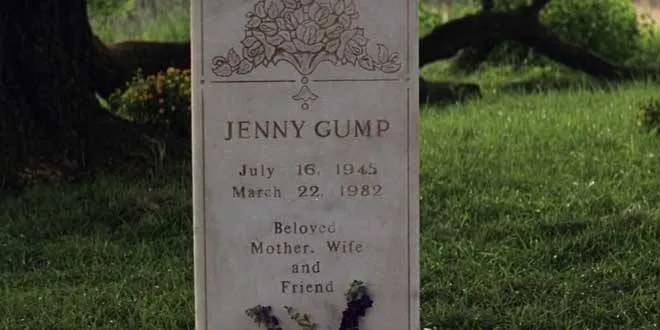 One mistake that producers made could have been easily prevented by looking at a calendar. Jenny is said to have died on March 22, 1982. Later when Forrest is sitting at Jenny's grave, talking to her, he says: "You died on a Saturday morning" but the actual date is on a Monday.
While it doesn't change the storyline, it does remind viewers that this is a film and not everything you watch is based on reality.
The Shrimp Is Obviously Store Bought
If you take a close look during one of the scenes with Forrest on a boat, you will discover another mistake that producers made in the film. When Forrest catches some shrimp, the net drops the shrimp onto the boat. But if you look closely, you'll see that the shrimp are headless and dead. Obviously, the shrimp had been store-bought and brought to the set for the scene.
Having to buy shrimp for the scene is understandable, but someone should have paid attention and at least made sure they still had heads!