They Drew First Blood: Facts About The Rambo Franchise
The Rambo franchise is a series of films starring Sylvester Stallone as John Rambo, a Vietnam War veteran whose skills in combat make him a formidable opponent to police, enemy soldiers, and criminals. In 1982, the first film in the franchise, First Blood, was released. It was followed by Rambo: First Blood Part II (1985), Rambo III (1988), Rambo (2008), and Rambo: Last Blood (2019). In total, the franchise has grossed more than $819 million, with the character John Rambo becoming a staple in American popular culture. Take a look behind the scenes of the series, what makes it special, and how it's withstood the test of time.
Rambo Got His Name From An Apple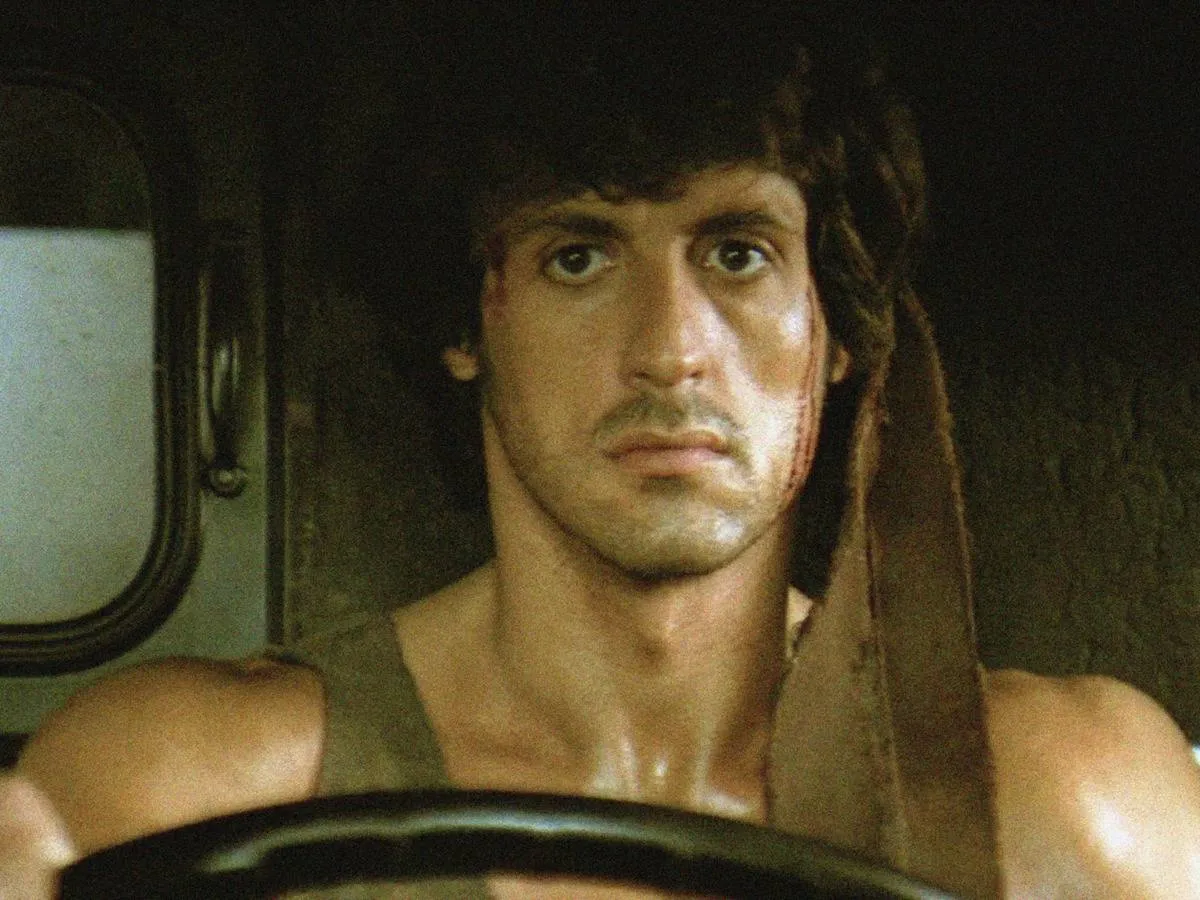 First Blood was an adaptation of David Morrell's 1972 novel of the same name. Interestingly, the iconic name "Rambo" wasn't created by Morrell, but was inspired by a type of apple that was cultivated by a 17th-century Swedish settler named Gunnarson Rambo.
When writing his book, Morrell was struggling to name his character and was eating an apple for a snack. When he asked his wife what type of apple it was she told him it was a Rambo and the name stuck. In the book, Rambo doesn't have a first name but in the film, he was called John Rambo.
Rambo Was Inspired By A Real War Hero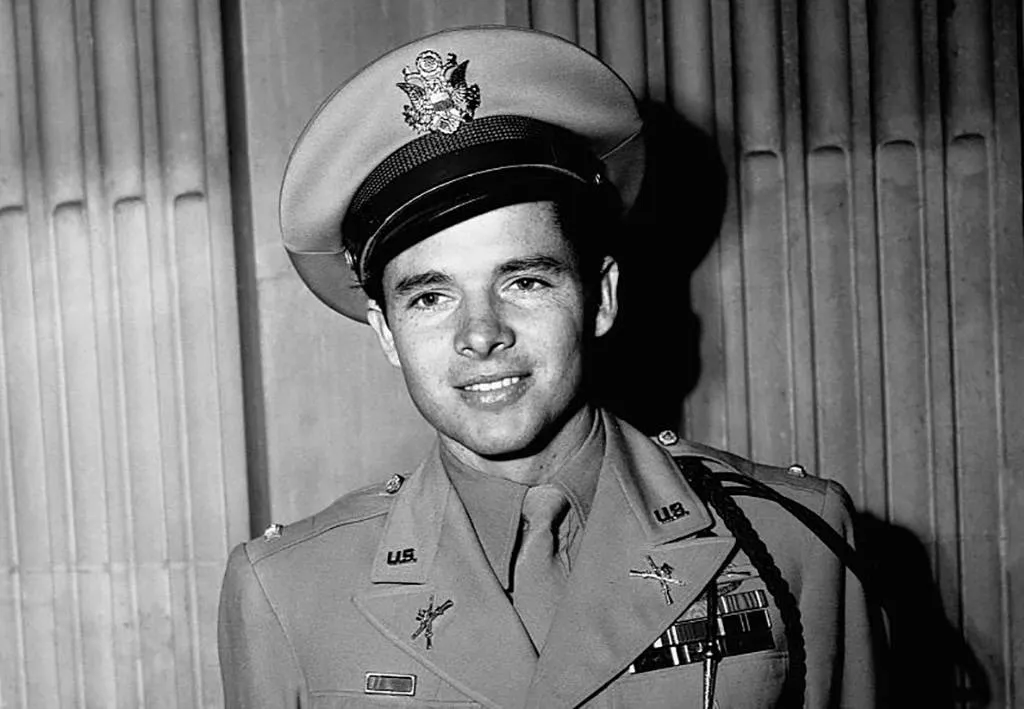 Morrell was inspired to write a book about a war hero trying to re-assimilate into civilian society after reading about the real-life exploits of World War II veteran Audie Murphy. Murphy was the most decorated American soldier of World War II, receiving every United States decoration for valor as well as several separate decorations from France and Belgium.
Upon returning from the war, Murphy starred in an adaptation of his own biography, To Hell and Back, in addition to 44 other feature films. However, he also suffered from severe post-traumatic stress disorder, which was a major inspiration for Morrell.
Rambo Doesn't Cause Any Deaths In The First Film
Although the Rambo franchise is well-known for its glorification of violence, in the first film, John Rambo doesn't actually take any lives, he just severely injures those hunting him. This was mostly thanks to Sylvester Stallone, who felt that if Rambo went on a deadly rampage it would alienate the character from the audience.
The one person who does die in the film is Deputy Galt, who is tracking Rambo through the mountains in a helicopter. When he attempts to shoot his rifle, he falls from the helicopter after Rambo throws a rock in order to defend himself.
Rambo III's Original Director Left After Two Weeks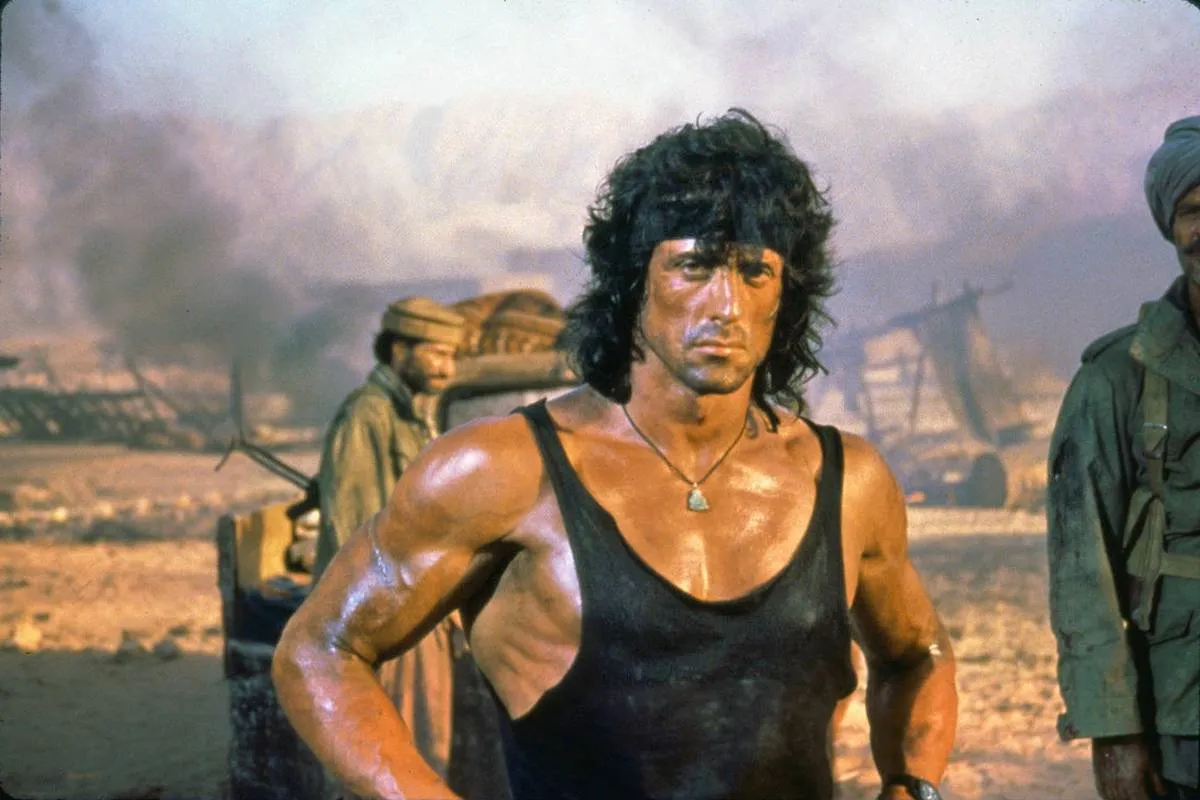 Russell Mulcahy, the first director for the third installment of the series, was fired just two weeks after production began due to creative differences. Peter MacDonald, who took over the directing position, was given just two days' notice before taking up where Mulcahy left off.
Not only was the film MacDonald's directorial debut, but it also had an extremely high budget of $63 million, making it one of the most expensive movies made up until that point.
Kirk Douglas Was Supposed To Play Colonel Trautman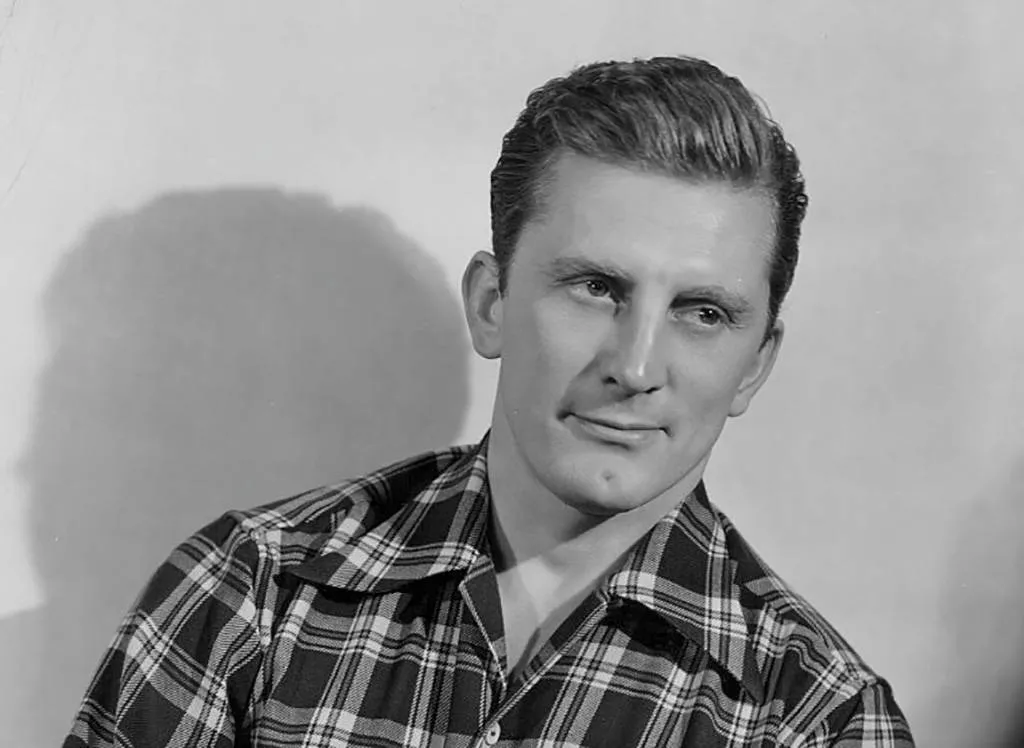 The renowned Kirk Douglas was supposed to fill the role of Colonel Trautman and even appeared in early advertisements for First Blood. However, he left the project after he made demands for the script to be edited.
Douglas believed the film should have the same ending as the book, and that Rambo should die in the end, eventually giving the production team an ultimatum that they either change the script or he quit. So, they let Douglas quit and Richard Crenna was cast within a day's notice to fill Douglas' role.
The Fourth Movie Was Almost Completely Different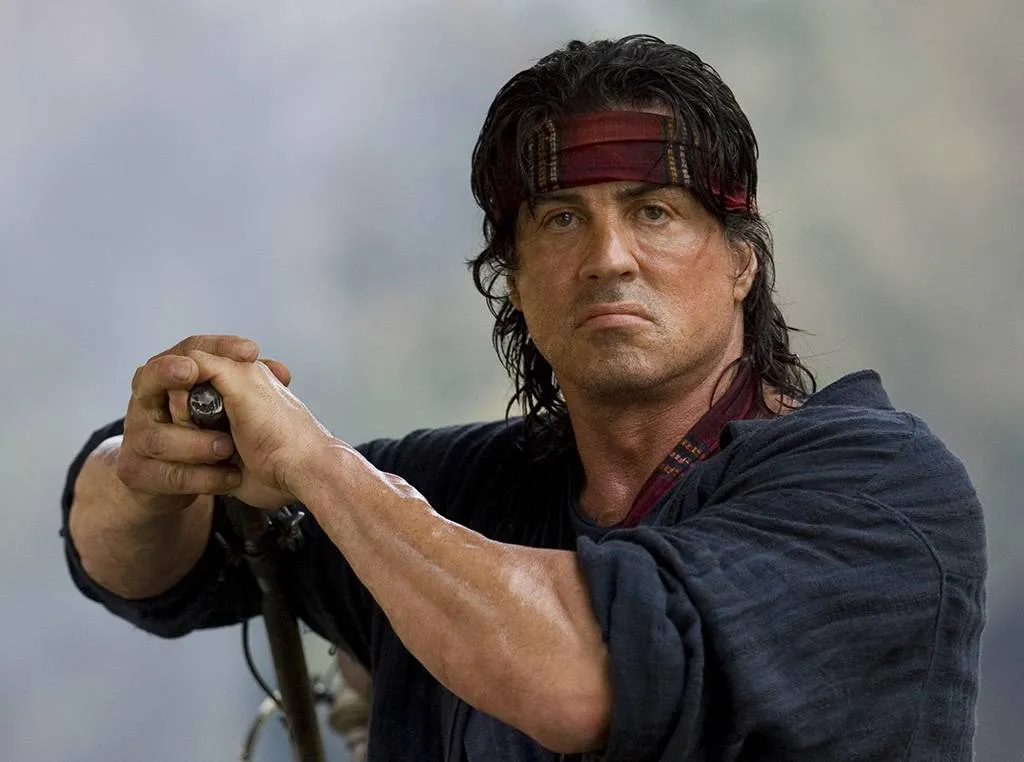 When setting out to make the fourth film titled Rambo in 2008, 20 years after the third movie, the original idea was to have Rambo helping rescue a woman in Tijuana, Mexico. According to Stallone, he wasted to highlight illegal immigration, but the idea was scrapped because he wanted to keep Rambo in the jungle.
The result was that the movie was set in Burma after Stallone read about the events of the Saffron Revolution and the ongoing civil war between the Myanmar militarily and the Karen rebels, which he didn't think was being covered enough by Western media.
Al Pacino Was Going To Play Rambo
Sylvester Stallone wasn't always the studio's first pick to play Rambo. The studio had several actors in mind including Clint Eastwood, Robert De Niro, Chuck Norris, and others. Many, such as Dustin Hoffman and John Travolta, turned the role down because they thought it was too violent.
However, Al Pacino had a different reason for not taking the part. He was interested in the role but said he would only play the character if Rambo was even crazier in the script. His request was declined and Stallone stepped up to the plate.
Stallone Hated The First Cut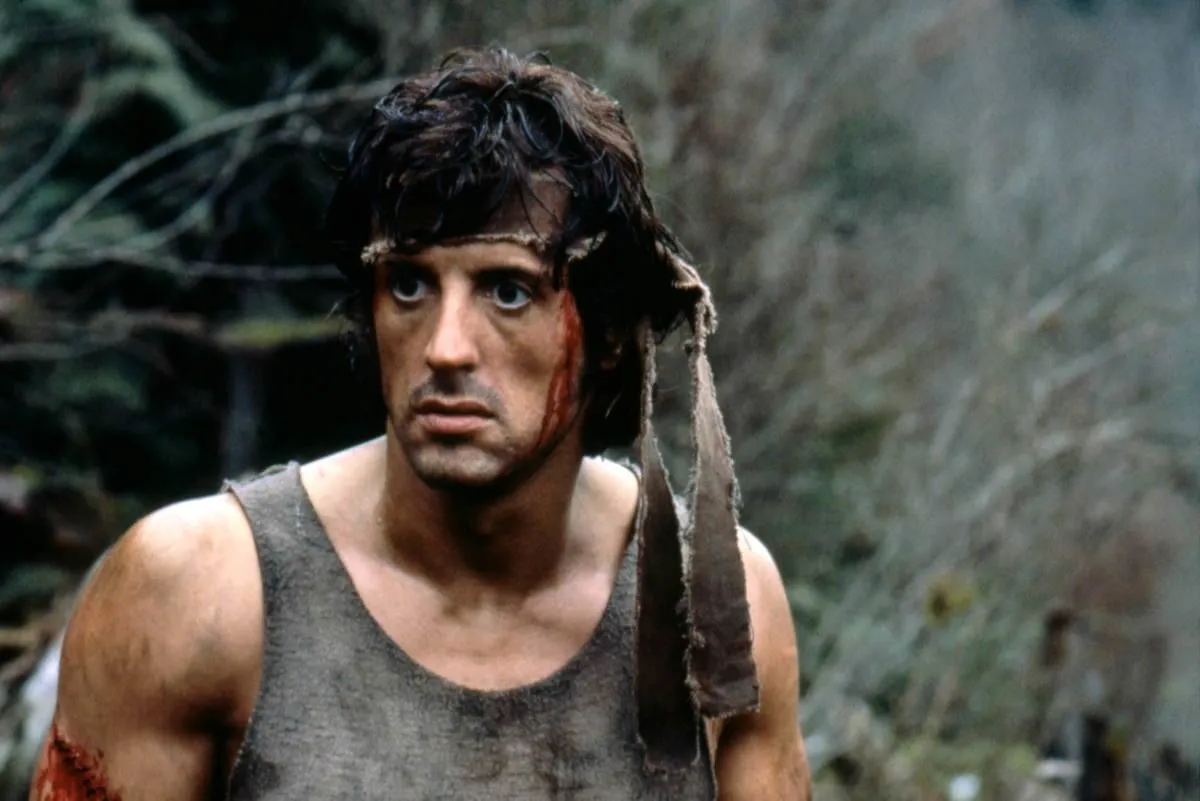 When working on First Blood, Stallone was a bit of a perfectionist, writing multiple versions of the script himself. Unfortunately, when he saw the first cut of First Blood, he was devastated.
It was over three hours long. He thought that the movie would be the end of his career, and didn't want it shown in theaters. Eventually, the film was cut down to 90 minutes and was a box office hit, greatly benefiting Stallone's career as an actor.
The Scenes In The Vietnamese Jungle Were Actually Filmed In Mexico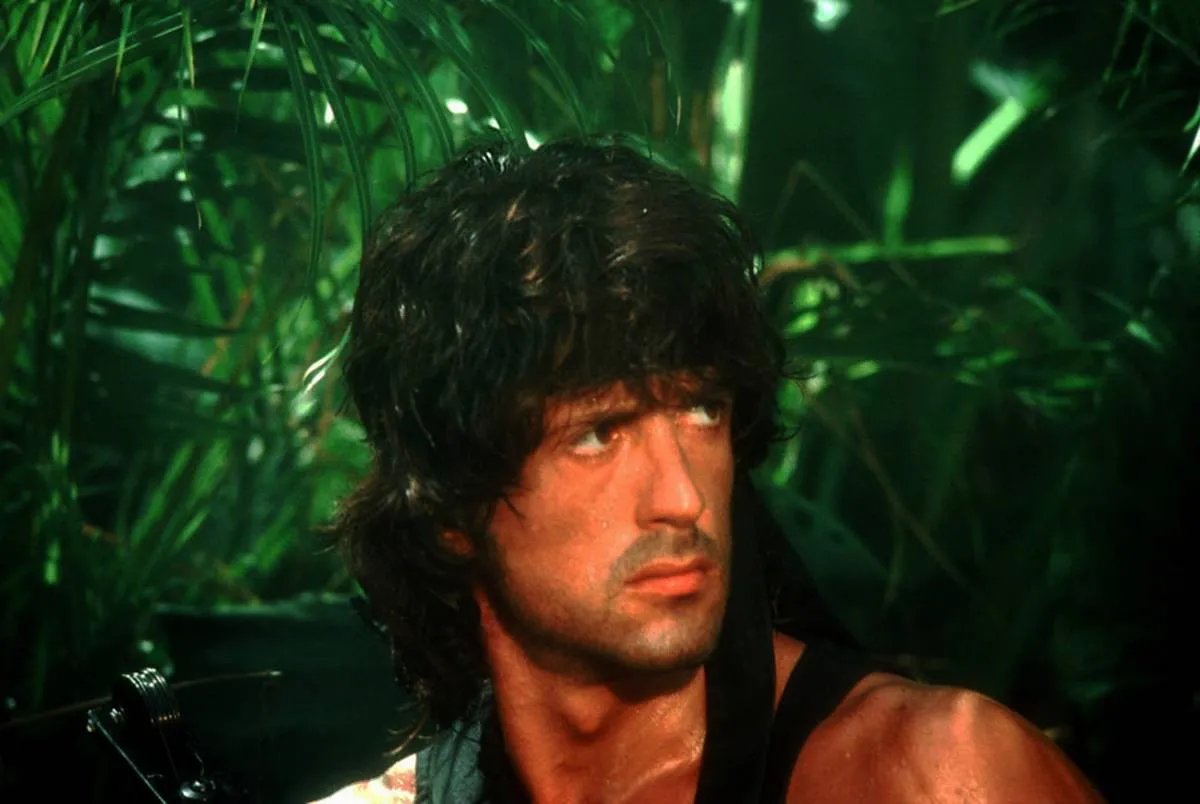 When filming First Blood Part II, director George P. Cosmatos initially wanted to shoot in the city of Chiang Mai in Thailand. However, this proved to be financially and logistically impossible. Instead, the movie was entirely shot in Acapulco, Mexico, because it was cheaper and far closer to the United States.
The production team added several details to the set to make the jungle look more like Vietnam than Mexico, such as planting a rice paddy.
Stallone Selected His Own Knife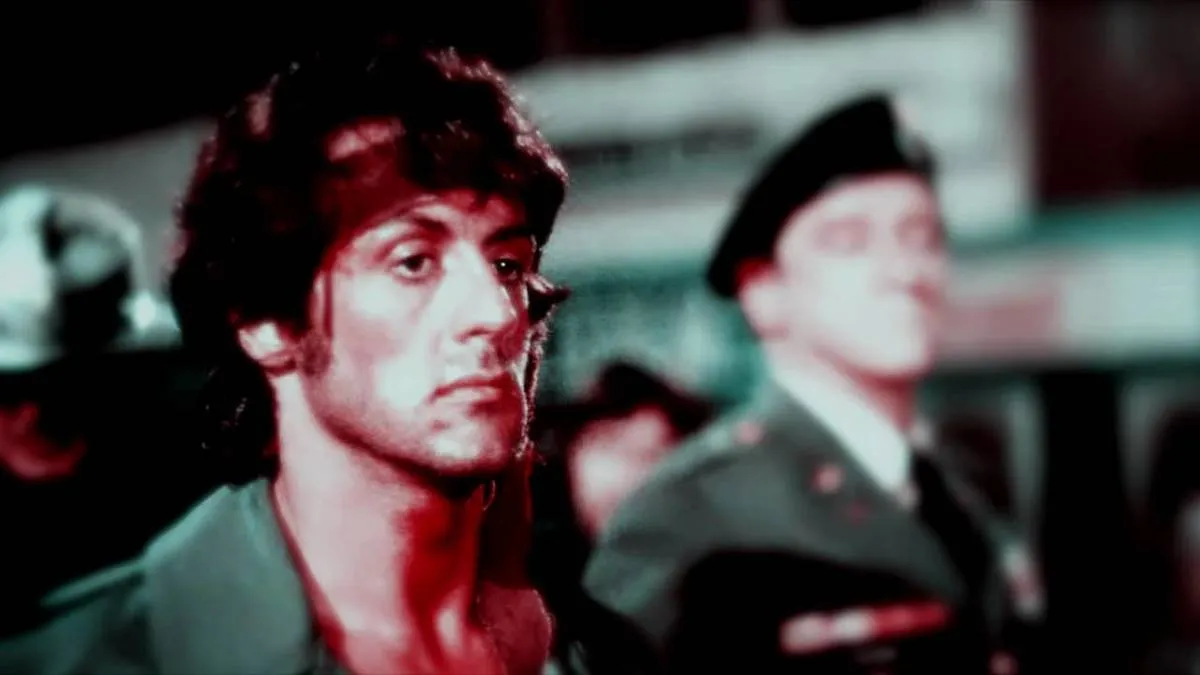 When it came time to develop John Rambo's iconic weapon, Stallone personally selected knifemaker Jimmy Lile to design and create a knife for First Blood.
Stallone made it clear that he wanted a knife that was long enough to cut wood, was waterproof, and had a hollow handle that could hold fishing line, medicine, matches, and sawteeth to cut poles for shelter. In total, six knives were created to be used during the filming of First Blood, with updated versions being used in subsequent films.
Production Ran Into Serious Problems When Filming In Mexico
While filming Part II in Mexico, the production team assumed that the shoot would be a breeze, considering they were staying at a beachfront hotel. Everything seemed to be going okay until Hurricane Odile hit, which destroyed many of the sets in 1984. This resulted in production shutting down temporarily.
In order to make up for the lost time, they decided to shoot close-up and insert shots at their hotel. One of the scenes is the famous one when Rambo is prepping his arsenal of weapons before setting off on his mission. This montage technique has since been copied in countless action films.
Sylvester Stallone Had A Brutal Workout Regiment
In order to become John Rambo, Sylvester Stallone had to get into peak physical condition. The actor began training eight months before shooting began in 1984, and continued his routine throughout filming.
Stallone would to a two-to-three-hour morning workout, which was followed by 10-12 hours of acting each day. After his work was done, he would finish out the evening with another two-to-three-hour workout. Luckily, this regimen kept Stallone in shape for other roles he would play after First Blood.
First Blood Part II Was Dedicated To A Crewman That Died On Set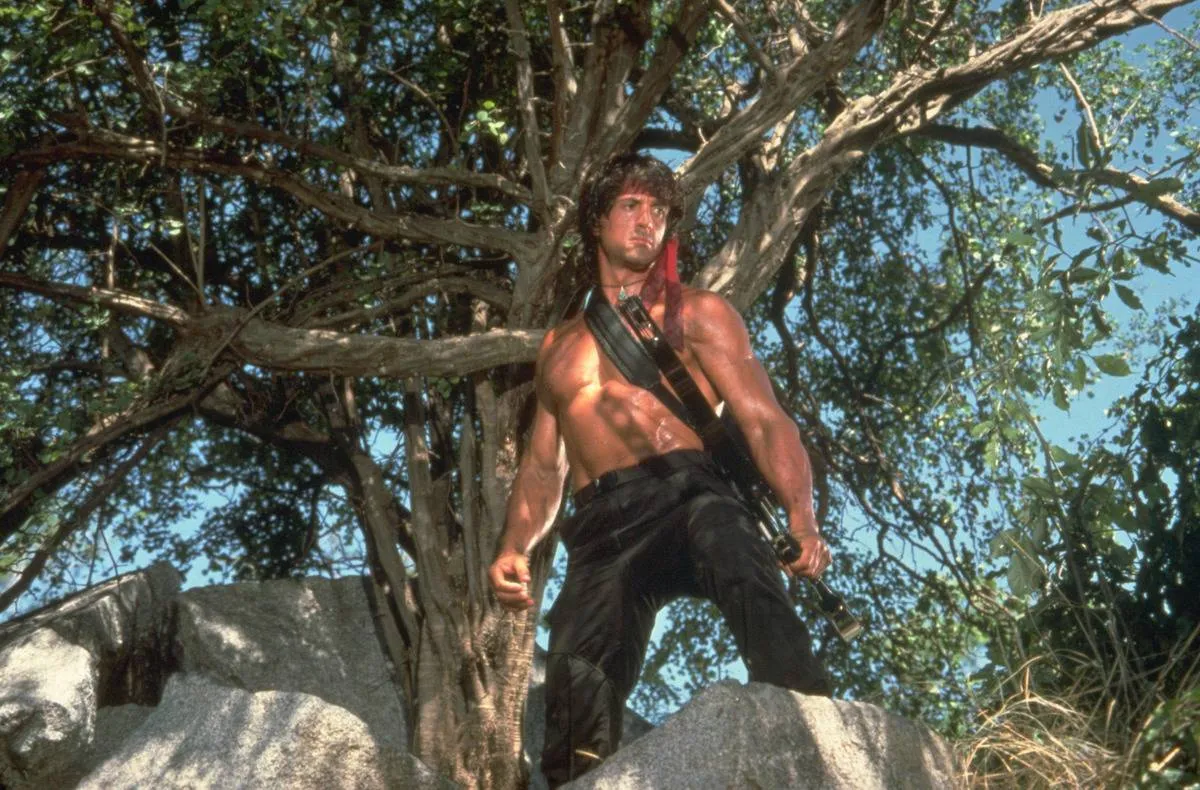 While shooting Part II in Acapulco, Mexico, in November 1984, an accident claimed the life of FX specialist Cliff Wenger, Jr. He was working on setting up an explosion but the explosive was triggered before the area was cleared and he died instantly.
After his death, the film was dedicated to him in memoriam. Unfortunately, this wasn't the only time in which someone was hurt on set, as multiple people received injuries throughout the filming of the series.
A Line In First Blood Part II Inspired a Stallone Trilogy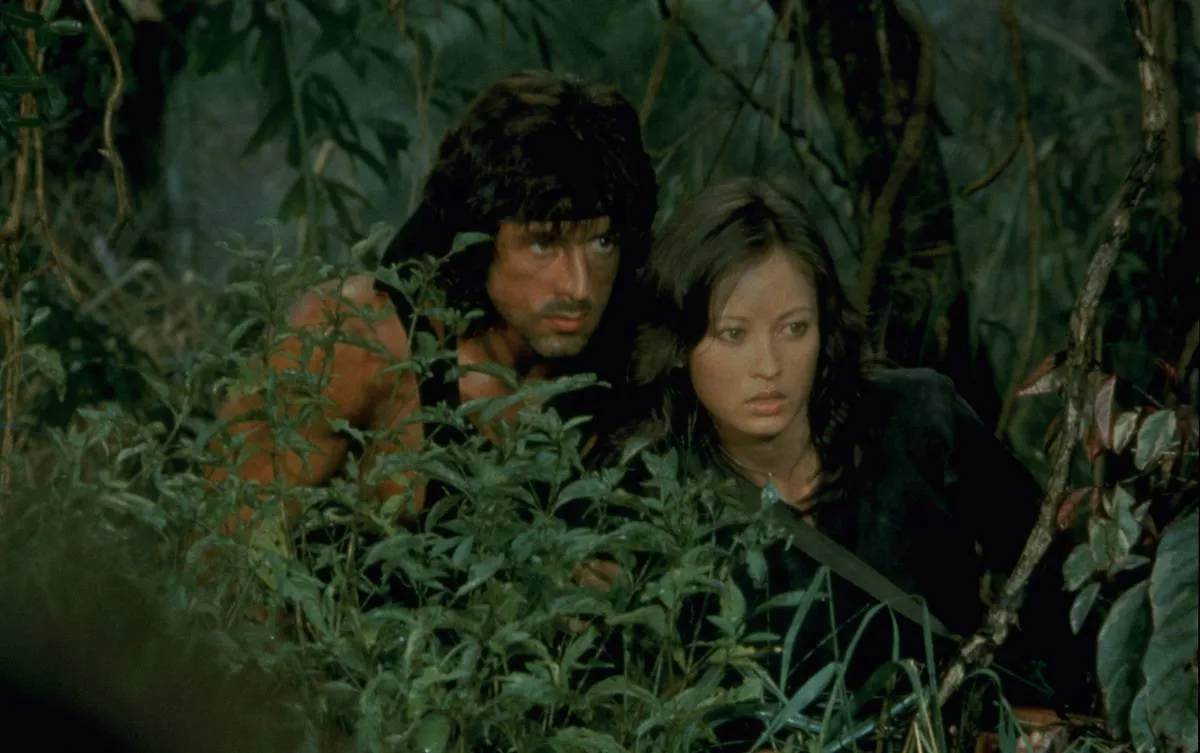 Around halfway through First Blood Part II, when Co Bao asks Rambo why he was chosen to go on what appears to be a deadly mission, Rambo replies: "I'm expendable." Twenty-five years later, Stallone would develop and co-write The Expendables, featuring an ensemble cast of action stars as an elite group of mercenaries.
Stallone has confirmed that the title for the film came from his line in First Blood Part II. The Expendables would go on to have two more sequels with rumors of a fourth film.
Rambo Is Still Banned In Myanmar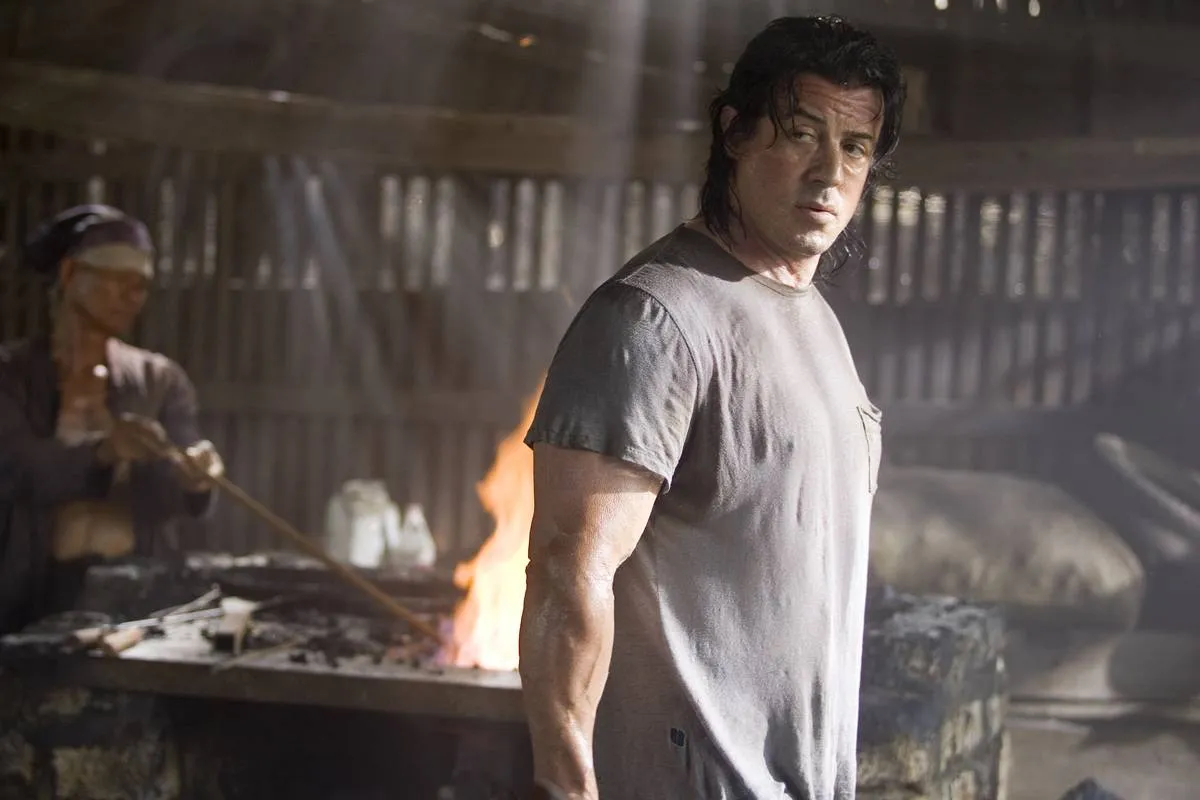 Stallone directed and co-wrote 2008's Rambo, and sought the help of the Burmese people in order to try and portray what they were going through as accurate as possible.
Maung Maung Khin, an extra who plays the ruthless Major Tint, is actually a former Karen rebel freedom fighter. Because of the film's anti-Myanmar portrayal of the government, the film is banned throughout the country to this day.
James Cameron Was Involved In First Blood Part II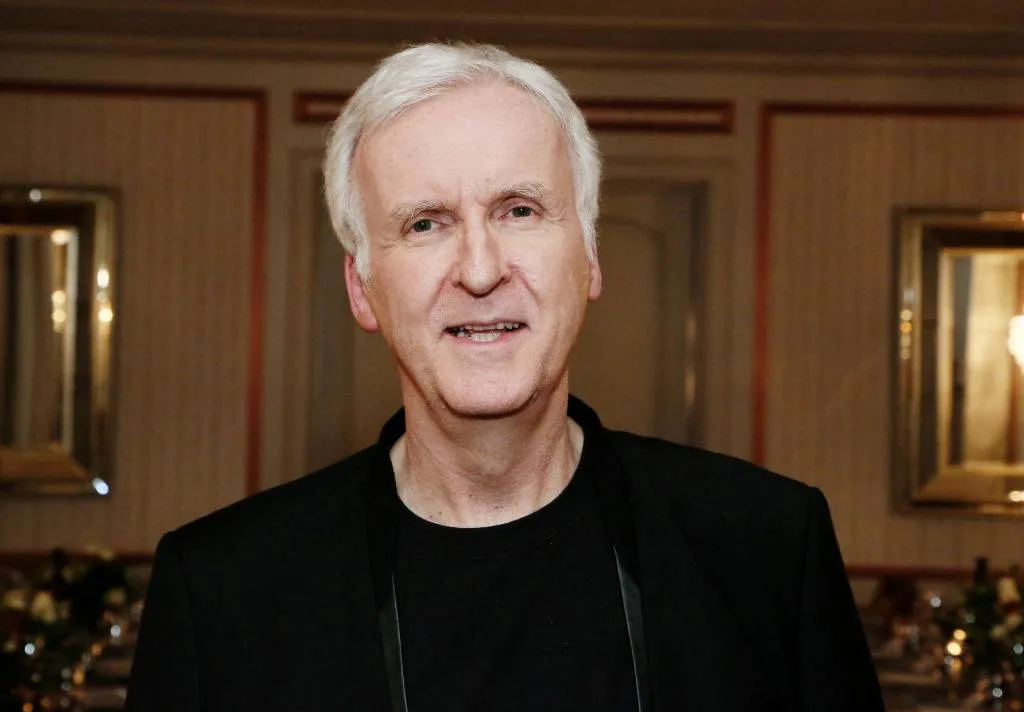 While still trying to make a name for himself, James Cameron wrote the first few initial drafts of First Blood Part II. Cameron titled his script First Blood II: The Mission, which he wrote at the same time as The Terminator and Aliens, although his script greatly differed from what made it onto the screen.
According to Cameron, "I was trying to create a semi-realistic, haunted character, the quintessential Vietnam returnee, not a political statement." Eventually, Stallone took over as the screenwriter and eliminated the first half of Cameron's work.
There Was A Cartoon Version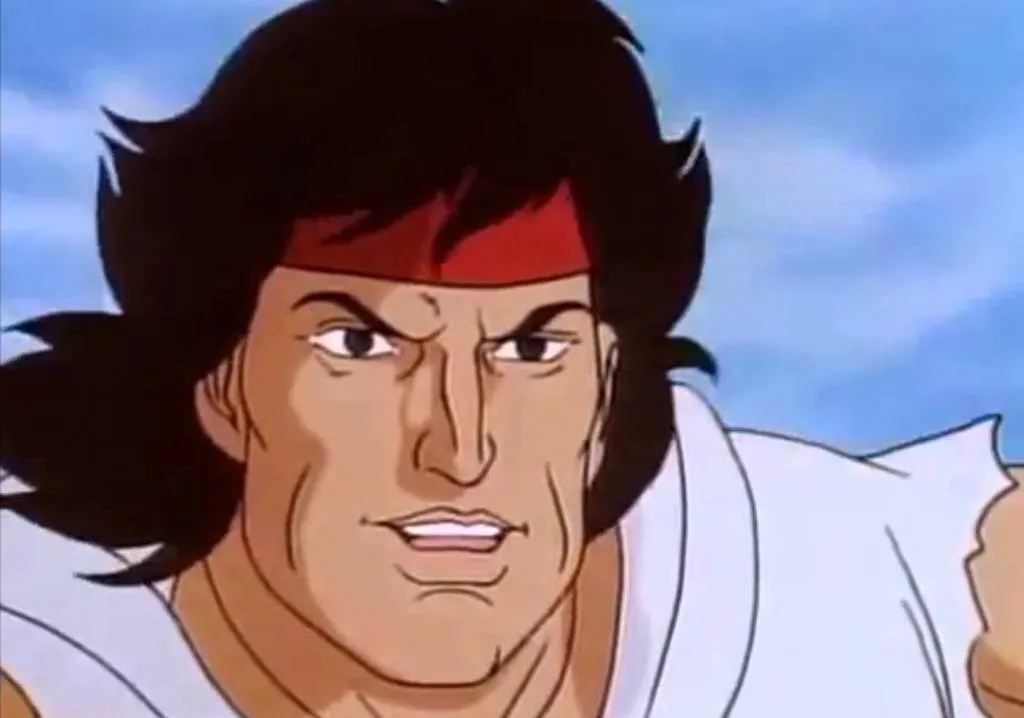 Cartoons that focused on war and the military, such as G.I. Joe, were not uncommon during the 1980s. In 1986, Rambo: The Force of Freedom was aired, although many agreed that Rambo was an 'interesting' concept for a children's cartoon.
The show followed Rambo and his team as they traveled through various countries, fighting terrorists and other guerrilla forces. Unsurprisingly, a cartoon with themes of violence and PTSD didn't translate into a kid-friendly cartoon and the series was canceled after just three months.
Rambo III Was The Most Violent Film Made As Of 1990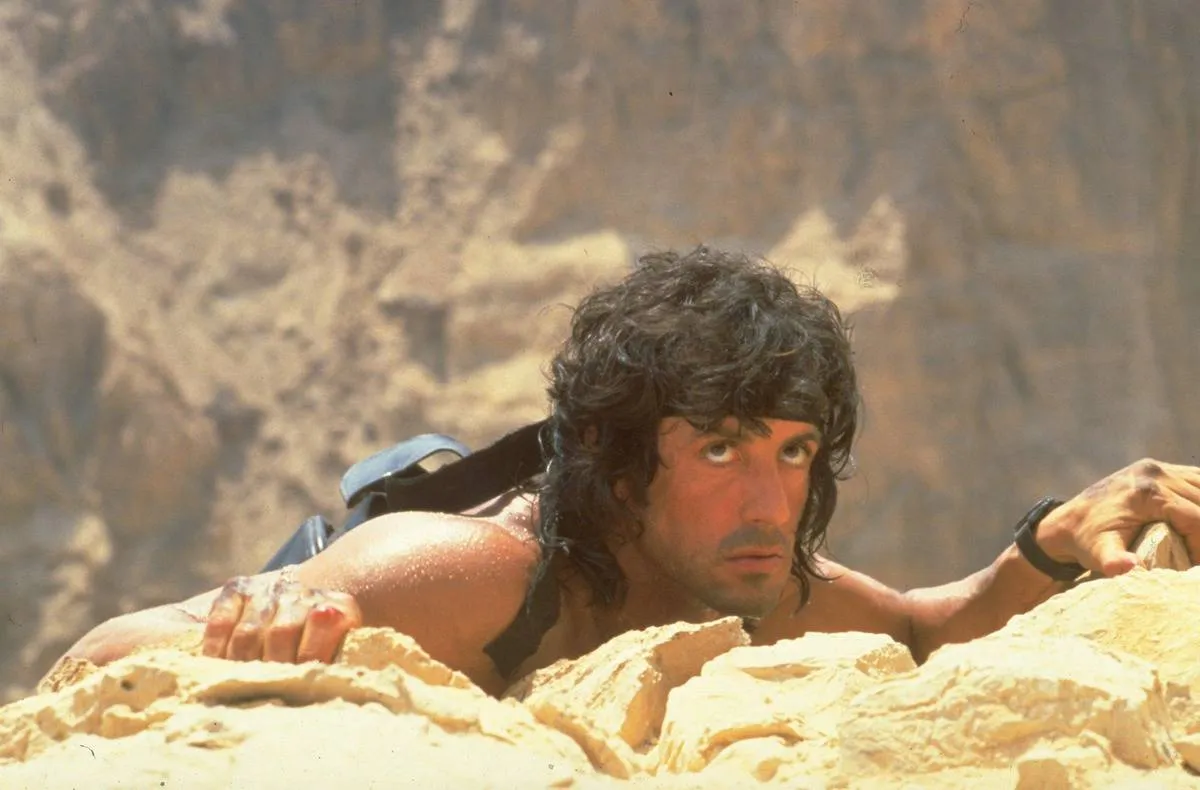 According to AMC, Rambo III holds the 1990 Guinness World Record as the most violent film ever made, with 132 deaths and 78 slayings. It goes to show how much the series changed over time, with the first film only having one death and the third being a complete bloodbath.
However, people argue that death counts may not be the best metric to gauge violence as some films are much gorier and others show entire planets being destroyed.
Brian Dennehy Passed Away In 2020
Brian Dennehy, a former Marine, acted in more than 180 films during his lengthy career. He won an Olivier Award, a Golden Globe, two Tony Awards, and received six Primetime Emmy Award nominations for his work. Sadly, he passed away on April 15, 2020. The cause of death was cardiac arrest due to sepsis.
Tributes poured in from his colleagues, with Sylvester Stallone issuing this touching tribute. "The great actor Brian Dennehy has passed away. He simply was a great actor ... He also was a Vietnam vet that helped me very much building the character of RAMBO The world has lost a great artist."
It Took A Decade To Make First Blood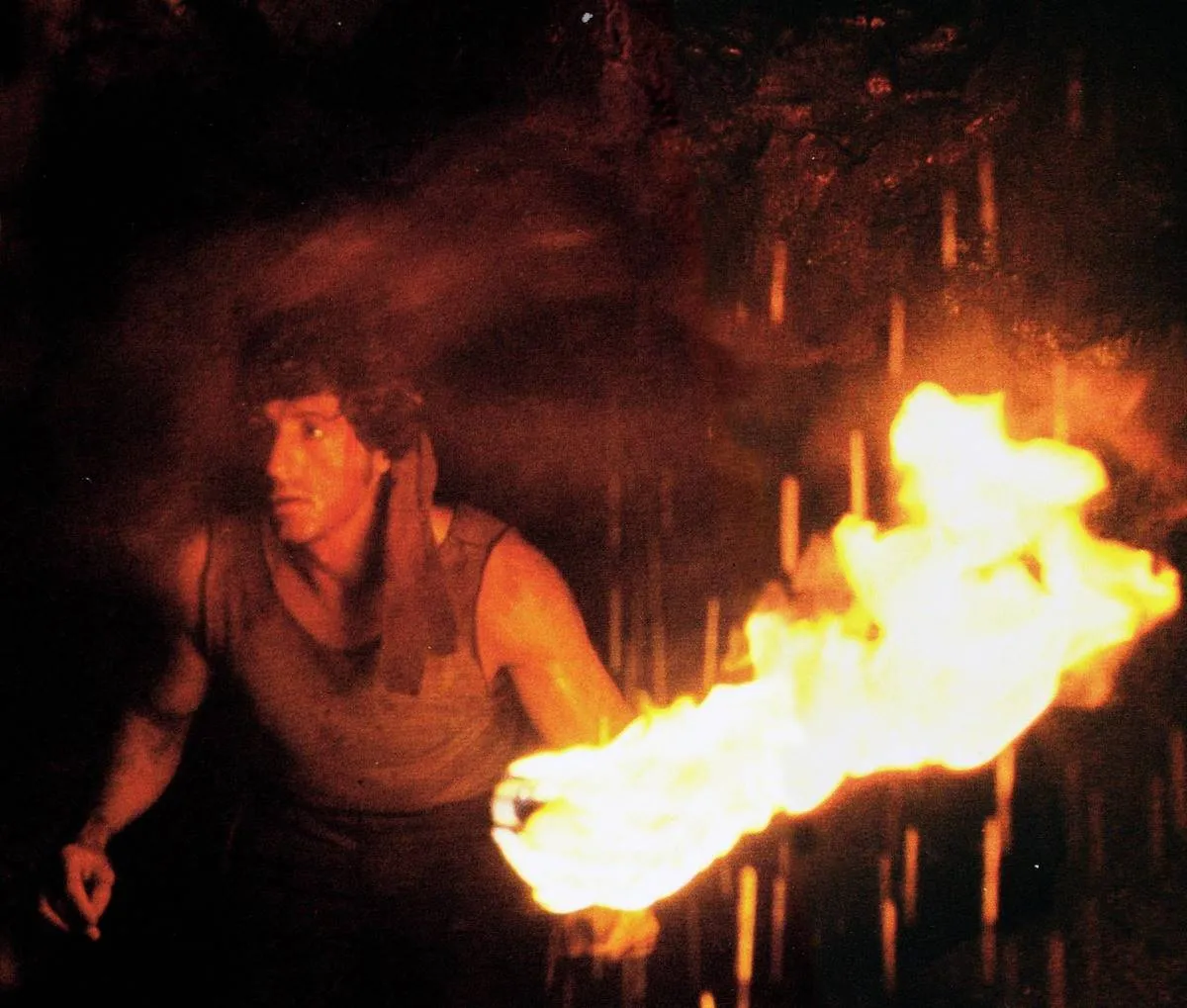 Some films take far too long to make, which was exactly the case with First Blood. At one point, people began thinking that the project was cursed when it spent 10 years in development after the book rights were secured.
The film's co-writer and director, Ted Kotcheff, explains that there were multiple drafts of the script written by the time he was hired onto the project and that his own script was denied for being too depressing. By the time the script got to Stallone, it had been a work in progress for an entire decade.
Stallone Almost Died In The Motorcycle Chase Scene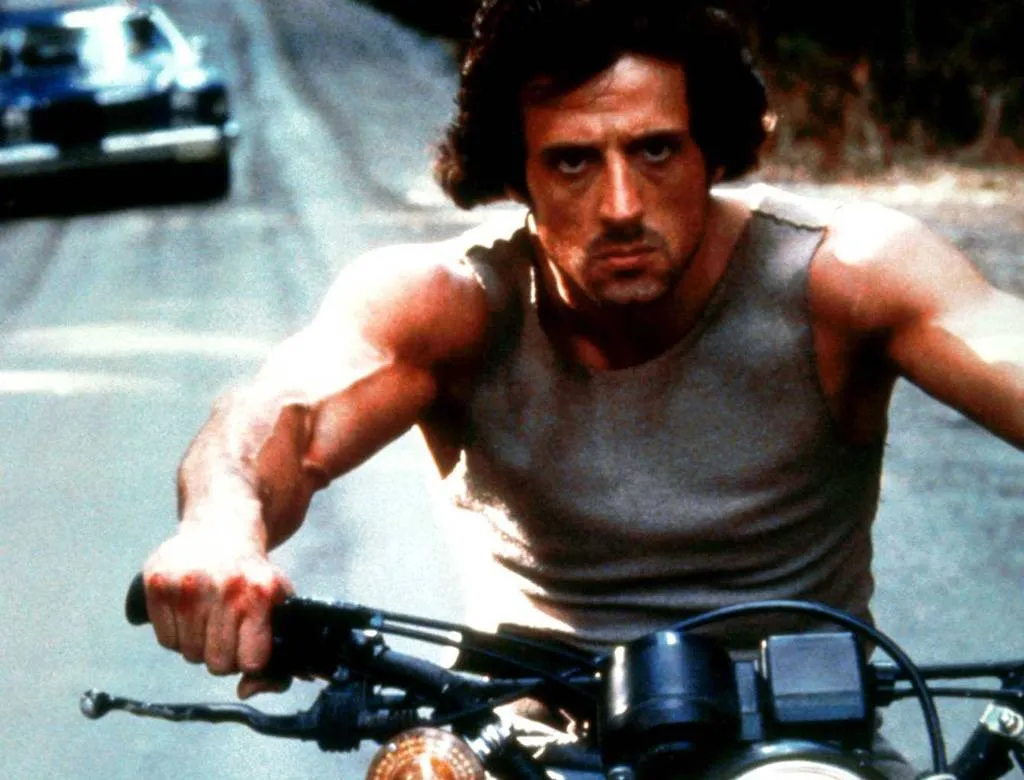 In First Blood, Rambo escapes from the custody of the police on a Yamaha XT250, and a chase scene ensues. While the chase turned out to be entertaining and allowed Stallone to display his motorcycle skills, it almost ended in tragedy. When filming the chase, the driver of an 18-wheeler ended up driving down the road that was supposed to be blocked off.
According to Stallone, "Just before I came off the road, we almost had a head-on collision. The stunt people tried to block off the highways, but they couldn't and this one truck came by... let me tell you, it was very, very close. I was ready to shake hands with the angels."
The Car Accident In First Blood Was Real
While the car chase in First Blood looked cool, according to Stallone, it was "horrifically unchoreographed." During the chase, Sheriff Teasle's squad car slips down a hill sideways and then flips over. Unfortunately, this was a complete accident but was kept in the film because of how good it looked.
After the stunt driver crashed, Teasle was put into the flipped vehicle and the scene continued. However, the stuntman, Bennie E. Dobbins, didn't walk away unscathed. He suffered from a compressed lumbar fracture, meaning that he broke his back.
John Travolta Was Almost A Sidekick In First Blood Part II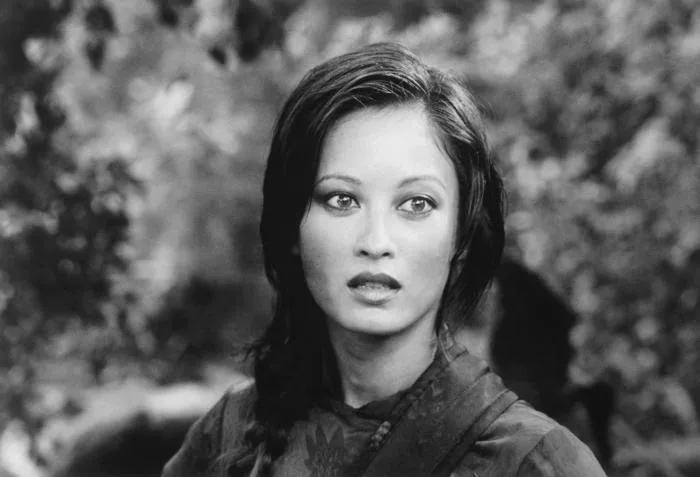 When creating the premise for Rambo: First Blood Part II, some of the producers thought that Rambo should have a sidekick whose specialty was technology to help prisoners of war escape in Vietnam.
The actor that they thought would be perfect for the role was no one other than John Travolta. However, Stallone didn't approve of the idea and had it so that Rambo teamed up with a local woman to assist him and whom he eventually develops feelings for.
Rambo III Was Released At The Wrong Time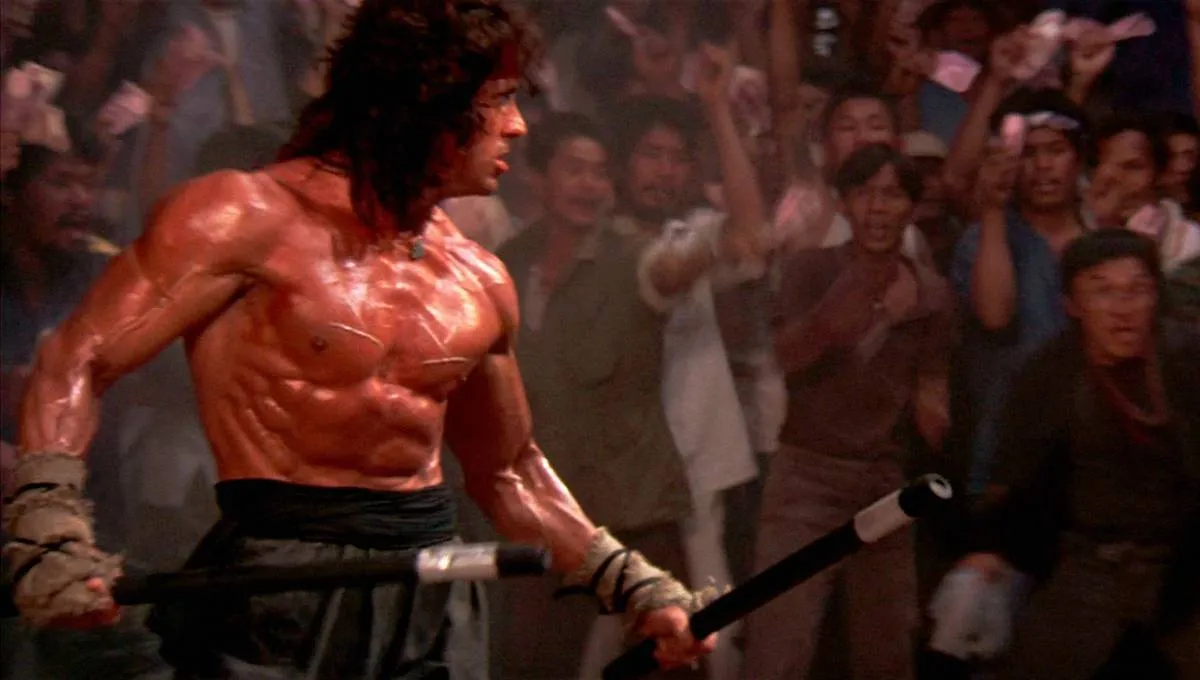 The plot of the third Rambo film has Rambo teaming up with Mujahideen fighters in Afghanistan against Russian soldiers during the Soviet-Afghan War. The film continued on with their anti-Soviet themes that were introduced in the second film.
While the film was in post-production, Soviet leader Mikhail Gorbachev began implementing glasnost, with the goal of cooling tensions between the United States and the Soviet Union toward the end of the Cold War. Then, just 10 days before the film's release, the Soviet Union began withdrawing troops from Afghanistan, weakening the plot of the film.
They Were In Danger When Filming Rambo
While filming Rambo in the Salween River region between Thailand and Myanmar, the crew ran into some particularly risky situations, even being shot at.
Stallone elaborated on his experiences filming to USA Today, stating that, "We had shots fired above our heads. We were told we could get seriously hurt if we went on. I witnessed survivors with legs cut off and all kinds of land-mine injuries [...] This is a hellhole beyond your wildest dreams."
The Fifth Movie Almost Included Monsters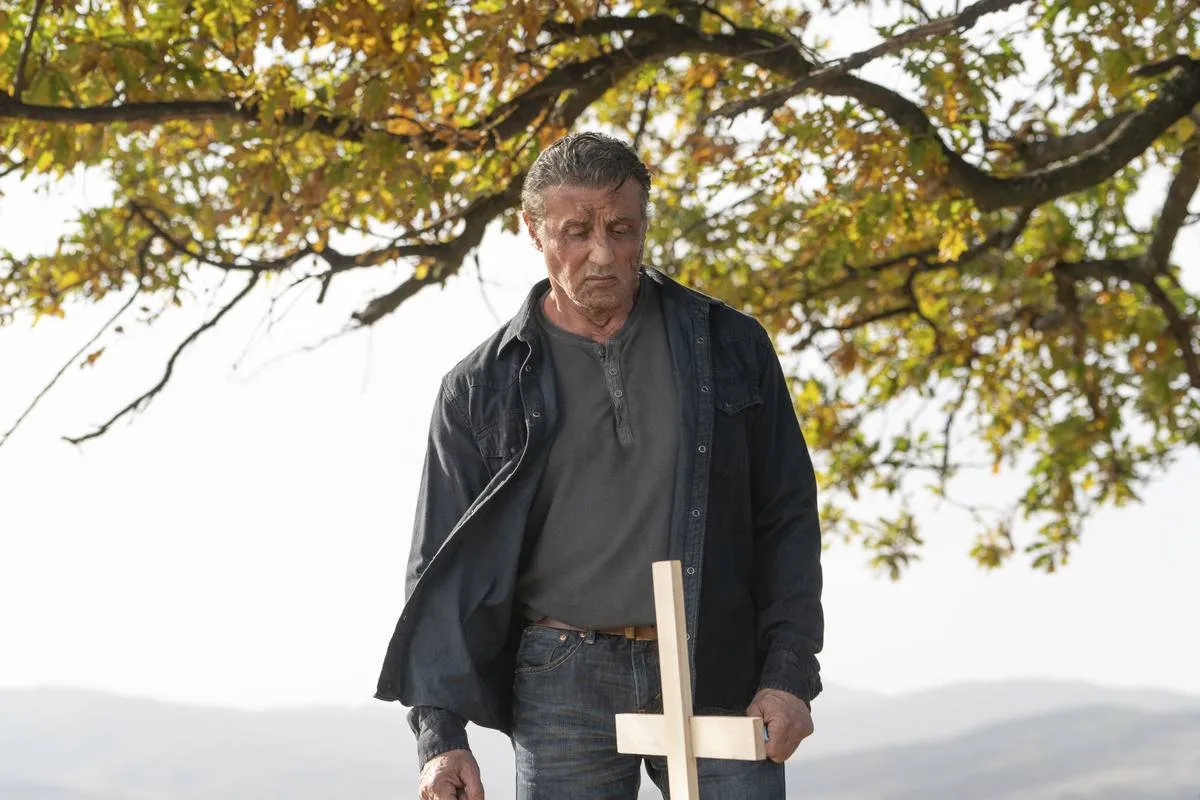 Sylvester Stallone is known for throwing out several ideas for his films before finally deciding on one. After Rambo was released in 2008, Stallone knew that he wanted to make a fifth film, but was unsure what he wanted it to be about.
Interestingly, one of his ideas for Last Blood, which was released in 2019, was going to feel less like a Rambo film and more like a monster movie. In the end, however, Stallone figured Rambo fighting against a Mexican drug cartel would be more entertaining than monsters.
There Was Almost A Live-Action Television Show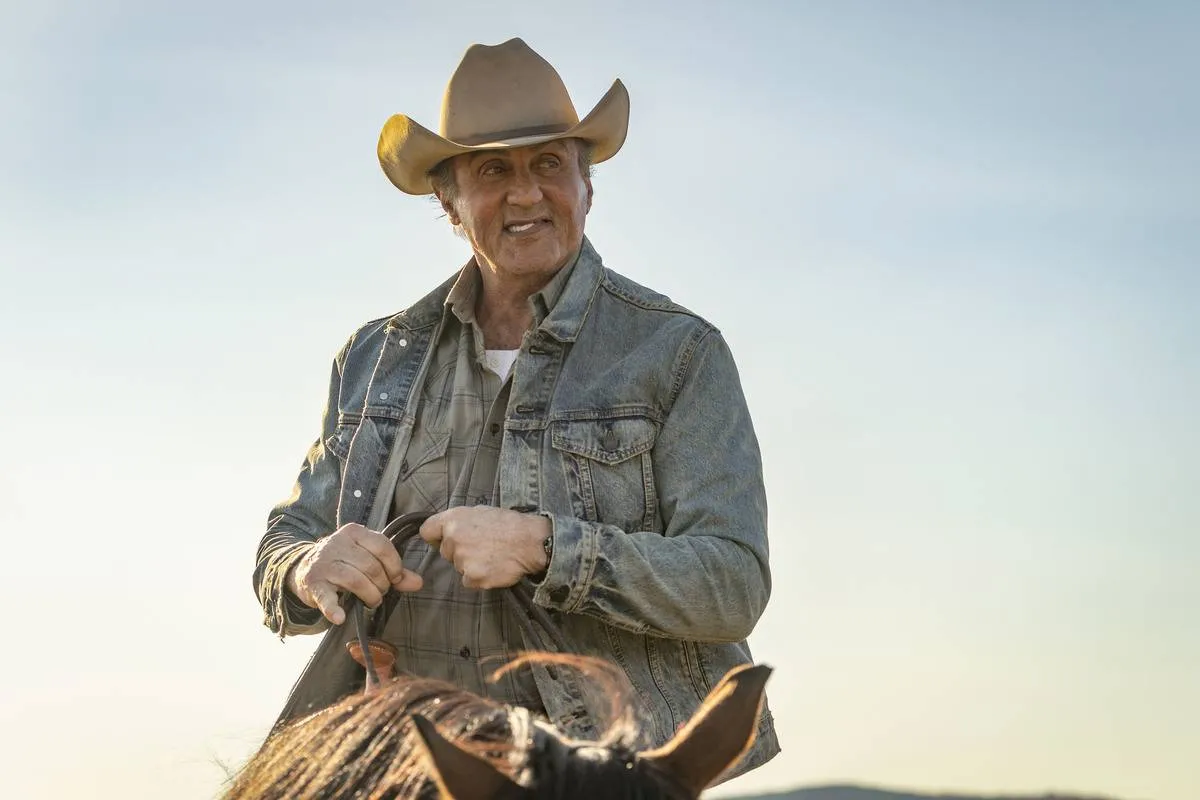 At one point, there was a discussion for a television show, without Stallone It would have introduced the character of Rambo's son, who is unsurprisingly named John Rambo Jr. Each week, the father-and-son duo would be involved in rescue missions that would usually put the characters face-to-face with death.
However, Rambo is known to be a lone wolf character and there was never any mention of his son, which made the concept of the show rather unusual, and therefore it never happened.
Two People Broke Their Ribs Filming First Blood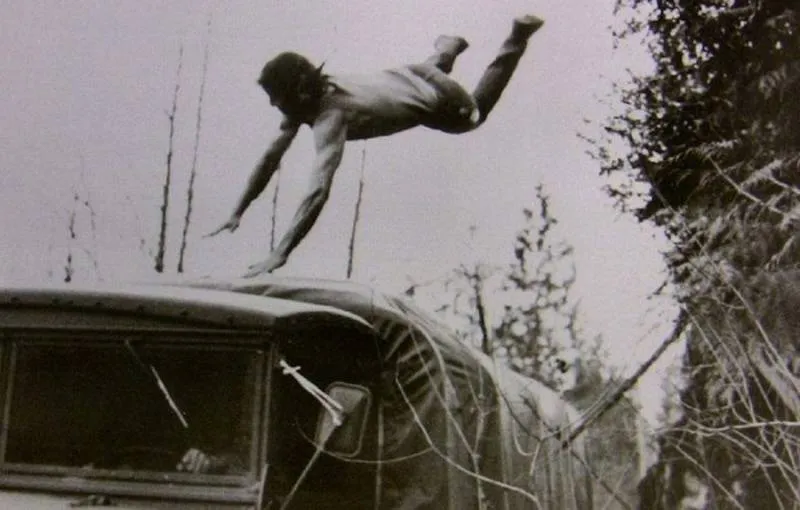 By the sound of it, First Blood wasn't necessarily the safest set to be working on, with Stallone almost getting run over by a truck and a stunt double rolling a car.
On top of these instances, both Stallone and Brian Dennehy broke ribs while filming the movie. Stallone broke his rib after falling through some trees after jumping off of a massive cliff and Dennehy did when he fell through the roof of the police station.
Trautman Was Named After Uncle Sam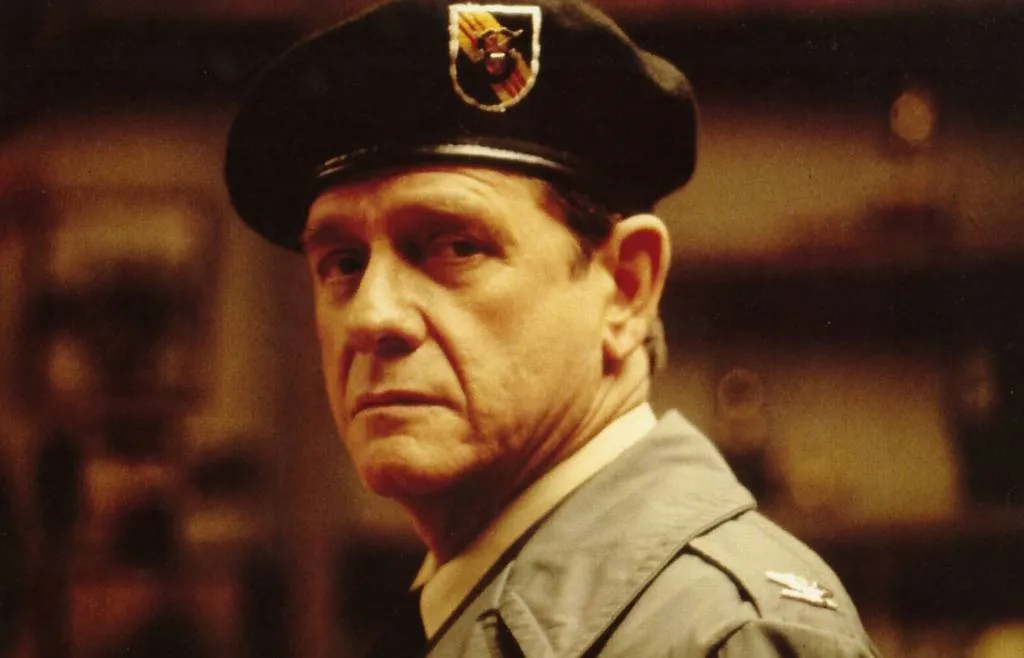 Richard Crenna's character, Colonel Samuel "Sam" Trautman, acted as a father-figure to Rambo in the film and was named after the United States' Uncle Sam. However, some believe this is a rather odd choice considering Rambo's experience in the Vietnam War and his distrust of authority figures.
Nevertheless, in the novel, Trautman and Rambo have a much different relationship than in the film, which makes Trautman being named after Uncle Sam seems a lot more understandable.
Rambo And Indiana Jones Shared The Same Horse
In Hollywood, some of the same stunt horses are used for multiple films. In Indiana Jones and the Last Crusade, Harrison Ford rides the same horse as Sylvester Stallone in Rambo III.
However, Stallone didn't just hop on a horse and was instantly a natural, as his father owned a horse ranch growing up. In the final scenes of Rambo III, Rambo can also be seen in Arizona, walking up to a horse farm with the name R. Rambo on the mailbox.
Stallone Received A Private Jet For His Work In Rambo III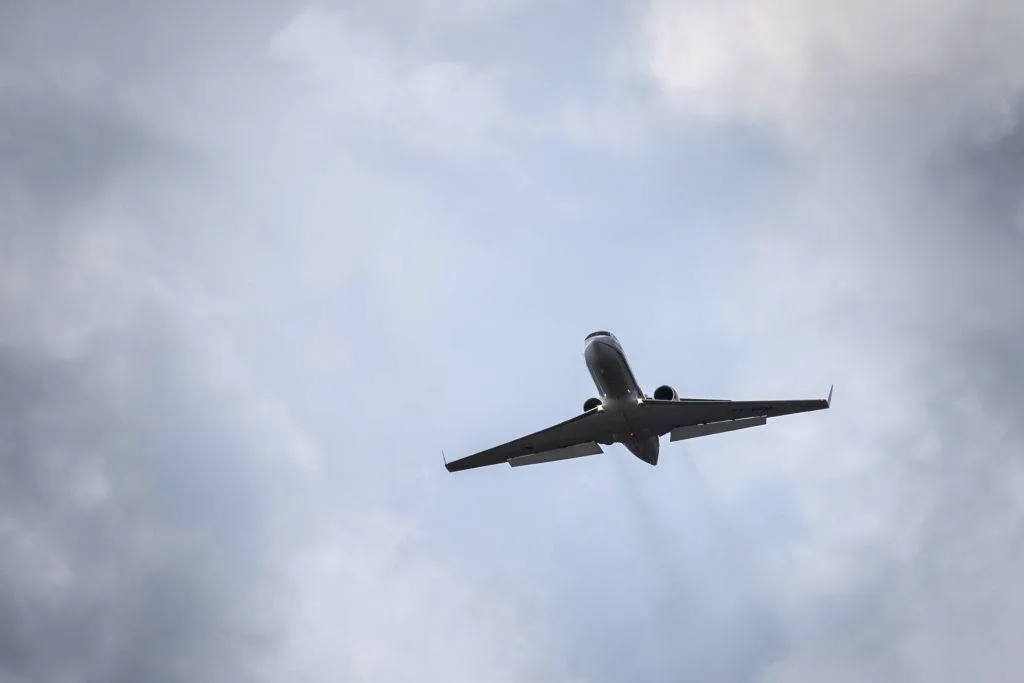 At times in his acting career, Sylvester Stallone was one of the highest-paid actors in the world, with a net worth estimated to be around four hundred million. Considering all of the money he has made, it's no surprise to learn that he's owned more than one private jet.
While in Copenhagen in 1986, his Boeing 727 was vandalized by people who painted "Ho Chi Minh Air Force" on the sign, most likely in reference to his role as Rambo. Ironically, in 1988, Stallone received a Gulfstream for his work in Rambo III, which was one of the most luxurious private planes on the market.