A Look Behind The Scenes Of The Classic Western Tombstone
Whether or not you are a fan of the western film genre, you have probably heard of the iconic 1993 American Western film, Tombstone. This film classic features a star-studded cast and it also helped to revive the genre in the late 20th century. It was one of the first unique films of its time and helped pave the way for future films in the genre. If you, like many others, already know and love Tombstone, you might find some unknown bits of trivia ahead…
Kevin Jarre Was Fired for Wanting to Do Things His Way
You would think that writing a film and being the director would mean that you could do things your own way, but that's exactly what got Kevin Jarre fired from his project. According to Michael Biehn, this was a hard time
"It was sad for me," Biehn said. "I liked Kevin a lot. He was the one that wrote the script. He really wanted that script to be the way he wanted it to be. He wanted to cast it the way he wanted to cast it. He wanted the saddles to look the way he wanted them to look. He wanted the spurs to be a certain way. He wanted the mustaches to be a certain way. He wanted the dialogue to be a certain way."
Tombstone Was the "Bubble Gum" Version of a Western
While Michael Biehn enjoyed his time on the set of Tombstone and acknowledges that the film helped to reestablish the genre, he said that the film "ain't history" and compared it to "the latest pop hit."
"The reason Tombstone was such a good movie is because it had a great script by Kevin Jarre," said Biehn." It had great characters. And it had great actors to play them. Kurt was great. I don't think Val has been better in any other movie. It's his greatest performance. You have Sam Elliott, you have Bill Paxton, you have Powers Boothe, you have Thomas Haden Church. You've got Jason Priestley and Billy Zane. Billy Bob Thornton and Frank Stallone. Everywhere you look, there is a new face that pops up. They are a celebrity, but they fit into this world. I think our film was the bubble gum version.
Big Name Stars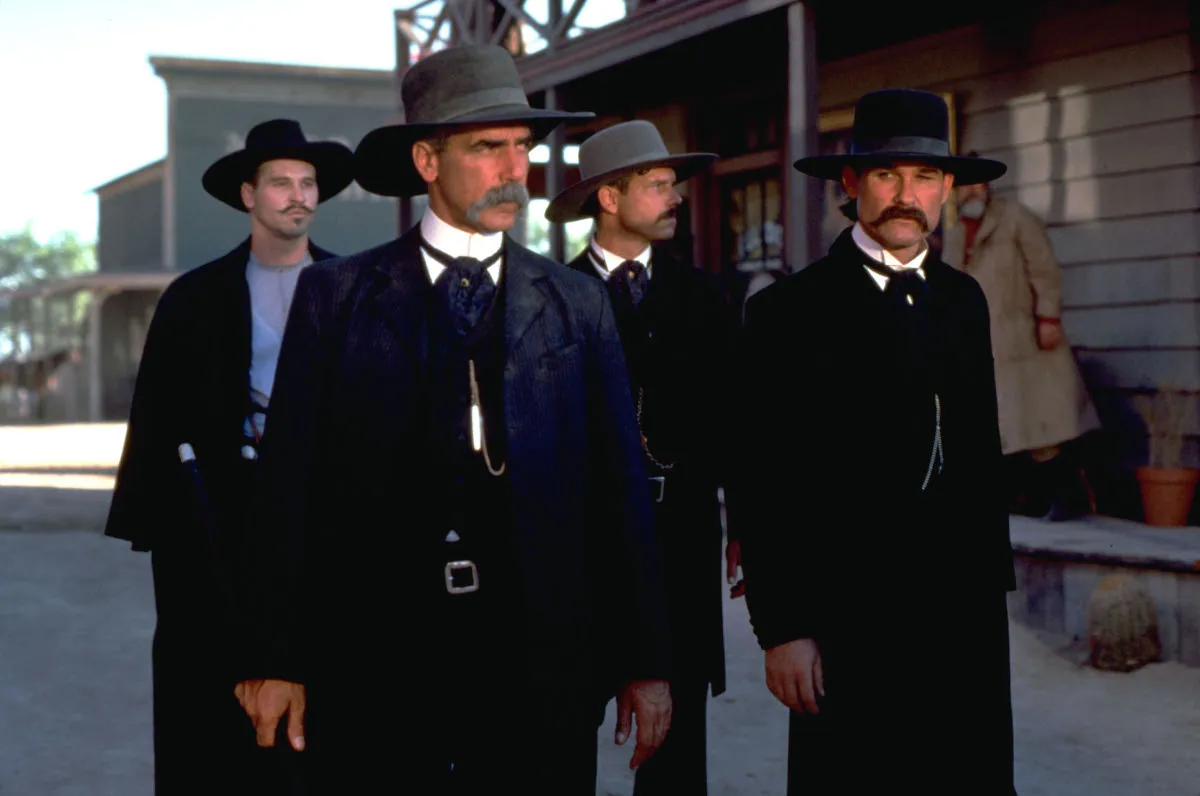 By 1993, the Western film genre was on the decline, but that didn't mean that the production team was not able to get a lot of A-list actors on board. The film stars some pretty iconic screen legends who believed in the story. The main stars of Tombstone are household names: Kurt Russell and Val Kilmer.
Supporting actors include Michael Biehn, Dana Delany, Powers Boothe, Bill Paxton, and Sam Elliott. The movie is also narrated by Hollywood veteran Robert Mitchum. That's not too bad for a '90s Western film that a lot of people thought wouldn't be a success!
A Financial Success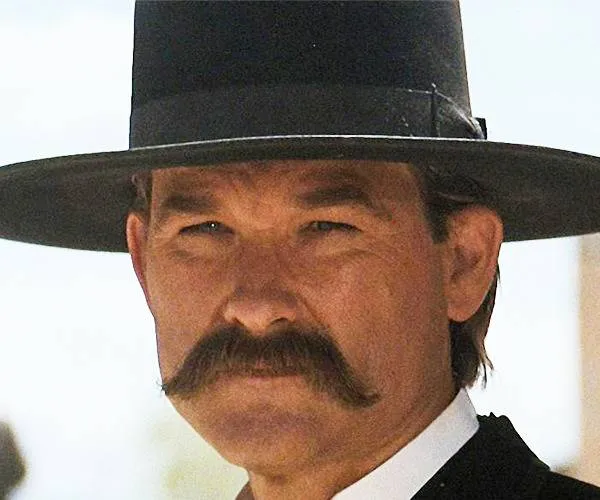 Despite concerns about how well Tombstone would hold up at the box office, the film was actually pretty successful. Many people thought that Hollywood Westerns had already had their heyday, but Tombstone proved the naysayers wrong. It was released on Christmas Eve in 1993, and grossed $56,505,065 in domestic ticket sales.
Critics loved the film as much as the public did. Tombstone has become one of the great examples of the Western film genre, and ranks 14th in the list of highest-grossing Western films since 1979. That's pretty good for a movie that attracted so many skeptics during its production!
Michael Biehn Wanted To Be Shot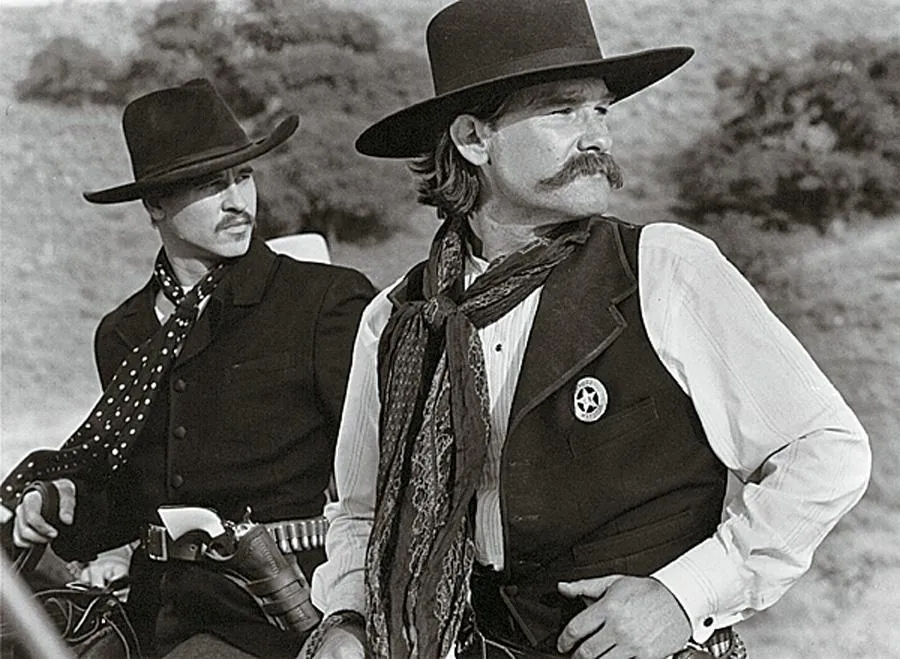 Warning: spoilers ahead! One of the major plot points of the movie is when Val Kilmer's character, Doc Holliday, shoots Michael Biehn's character, Johnny Ringo. Many fans were upset that this happened, but Biehn later gave an interview where he said: "I wanted him to shoot me!"
Biehn went on to say, "Well, I always thought Johnny Ringo had a little bit of a 'suicide by police' mentality. There's a part in that movie, which I think is one of my greatest moments on film, and I don't sit around and look for it, but whenever I see it, I always think, 'Yeah, that's what I was trying to do, and that's what I got."
Bob Dylan's Obsession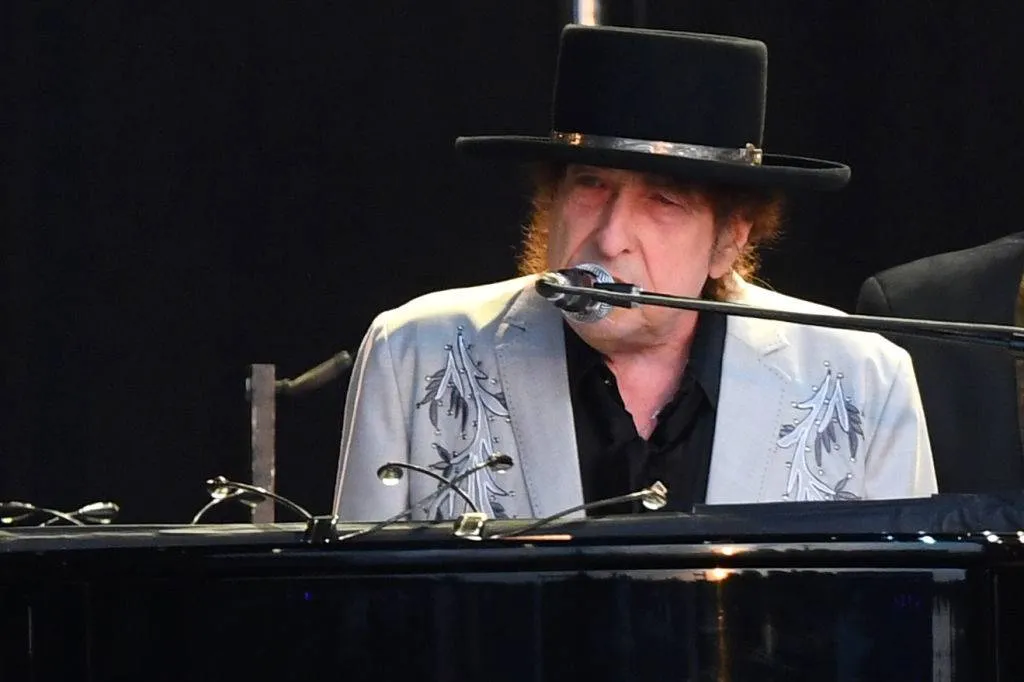 According to Tombstone star Val Kilmer, music legend Bob Dylan was crazy about the film. "One of my favorites was Bob Dylan who was obsessed with Tombstone."Val Kilmer said, detailing a meeting that he had with Dylan. "So he came over to my hotel. I was like, 'Where are you? I'll come over.'
And he said, 'No, I'll be right there.' So we sat and eventually he said 'Ain't you gonna say anything about that movie?' I was so star-struck myself. He wasn't star-struck, but he was just really, really into that movie. It was very flattering." Read on to learn more about the real-life "Doc" Holliday.
"That Adrenaline Rush"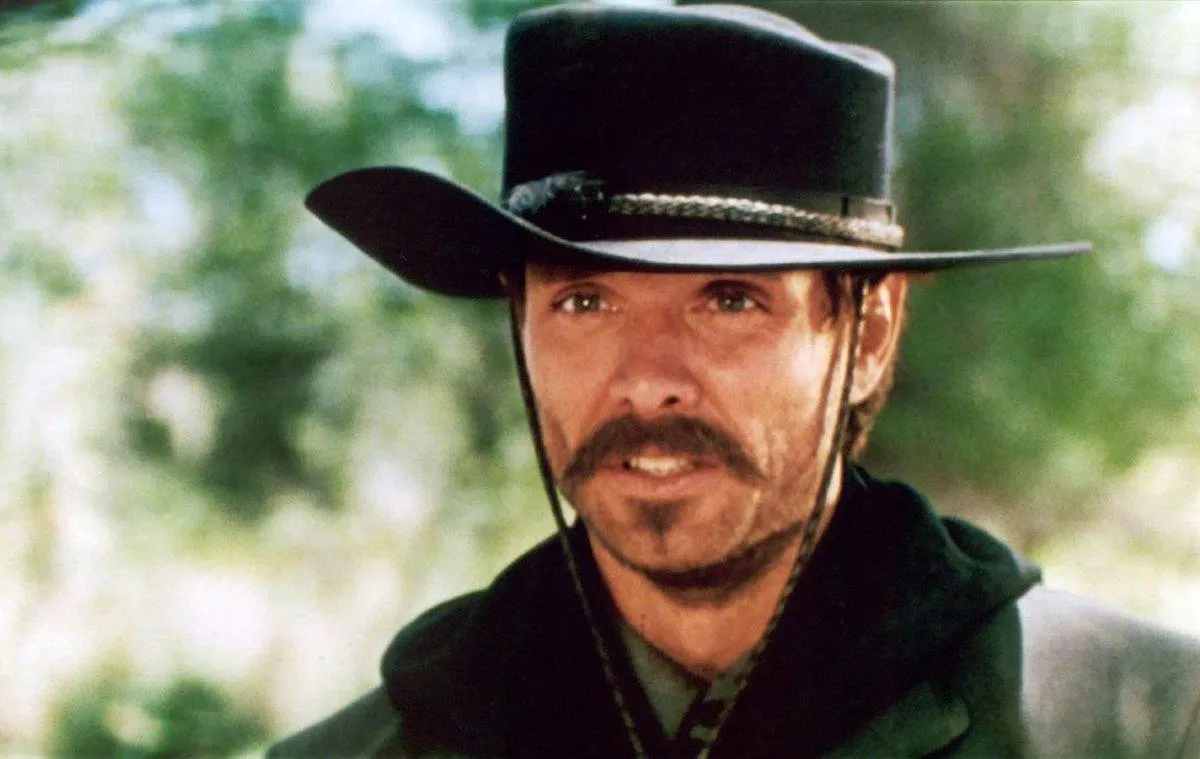 According to Biehn, the character of Johnny Ringo liked "living on the edge" and that life or death situations gave him "that adrenaline rush." He said that all there really was to do in the Old West was to go around and drink and that could get boring for a guy like Johnny.
"He was just a drunk guy, as you can imagine living back then in the old west. You think about all the saloons and the all the warm beers, no air conditioning," Biehn explained Johnny's thirst for adventure. "And it's Tombstone, and if you've ever been down there, it's hot all the time, so it would be pretty miserable if you ask me."
A Favorite Character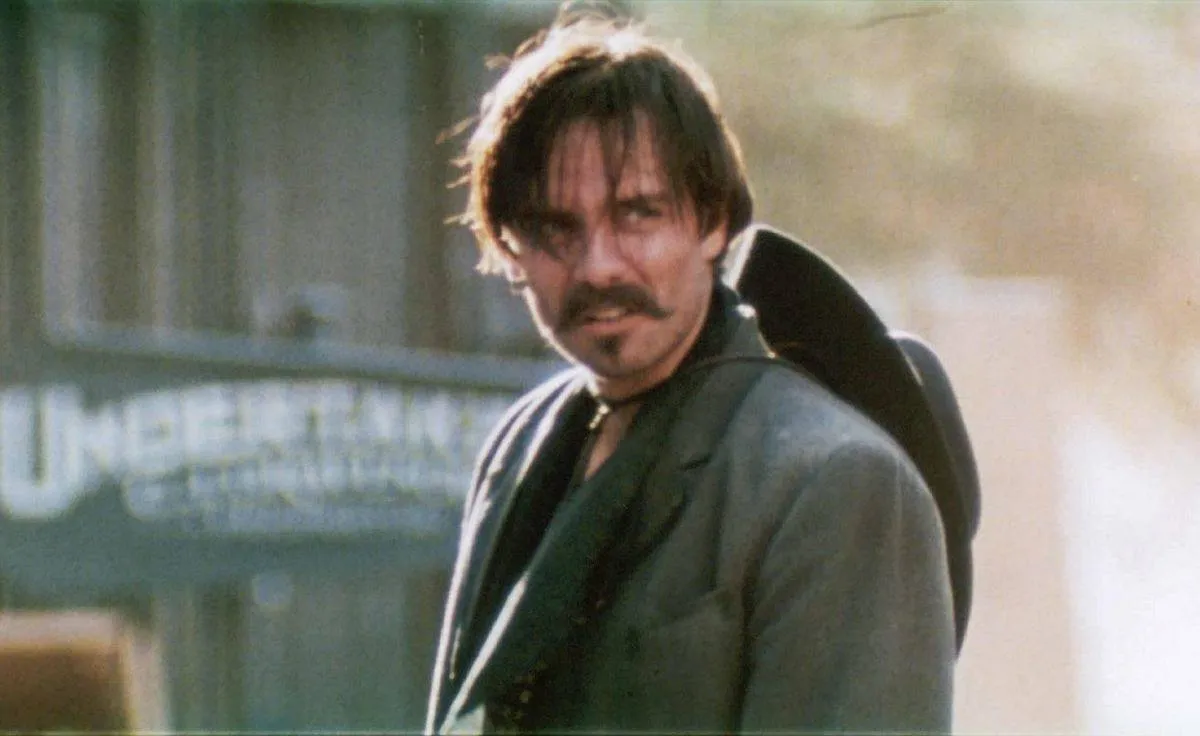 Michael Biehn still says that the character of Johnny Ringo was one of his favorites to play. He really connected with Johnny's character and had a good time portraying the challenging role. He ranked Johnny Ringo towards the top of his list saying, " But Johnny Ringo's probably, along with Kyle Reese, my two favorite characters."
Kyle Reese is a character also played by Michael Biehn who appears in the first two Terminator films. The character is almost like a futuristic version of Johnny Ringo, so it makes sense that Biehn would connect so strongly with these two iconic film roles!
The Movie Was Fun To Make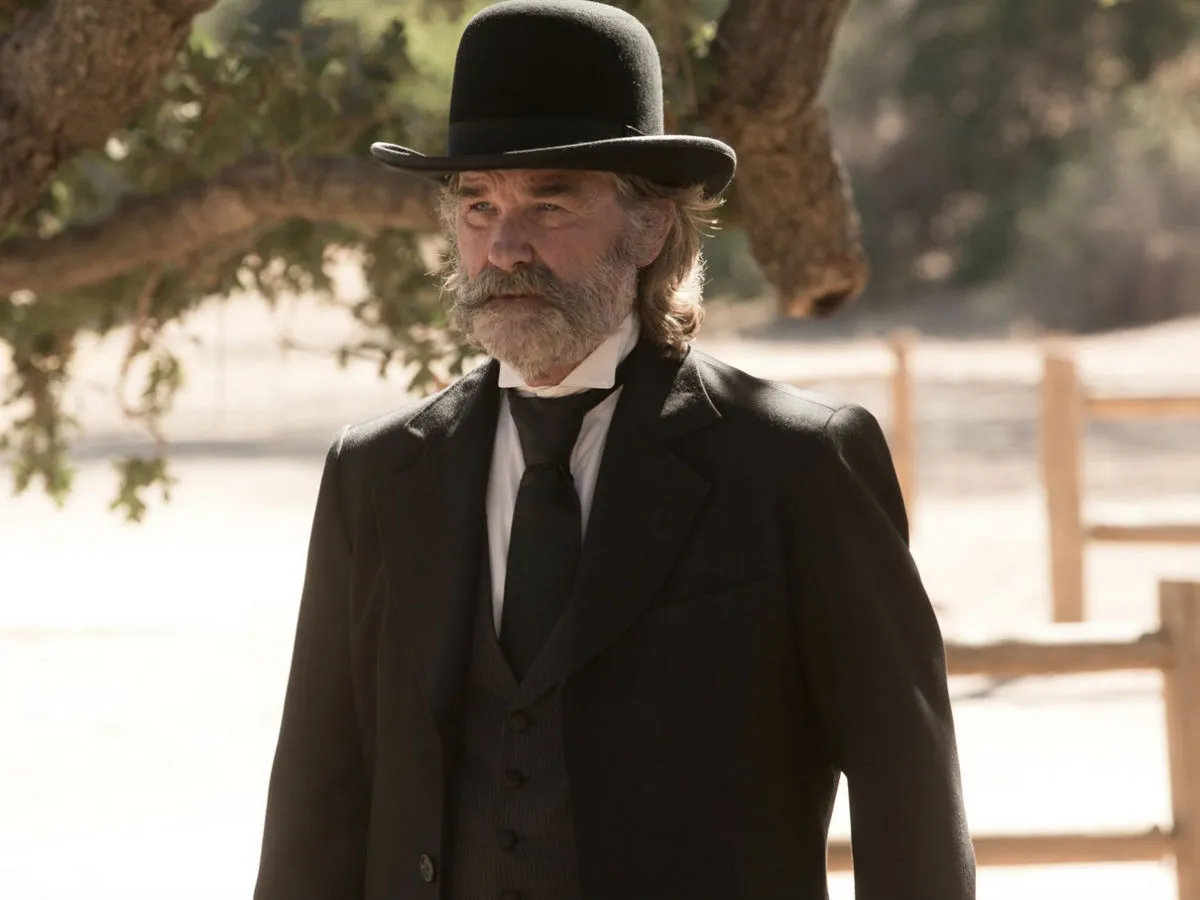 Despite what Michael Biehn perceived as the film's shortcomings, he still said the movie was a lot of fun. "We had a lot of problems on our movie with Kevin [Jarre] getting fired," said Biehn.
"It was a great script. And there were some great performances in it. By the time it got cut together, and I saw it, I thought it was really good. In terms of being fun… Our movie, for some reason, was a lot of fun. It kept people laughing. The quotes were something that a lot of people enjoyed. We had the gun twirling. The Latin. The characters were fun."
Two Directors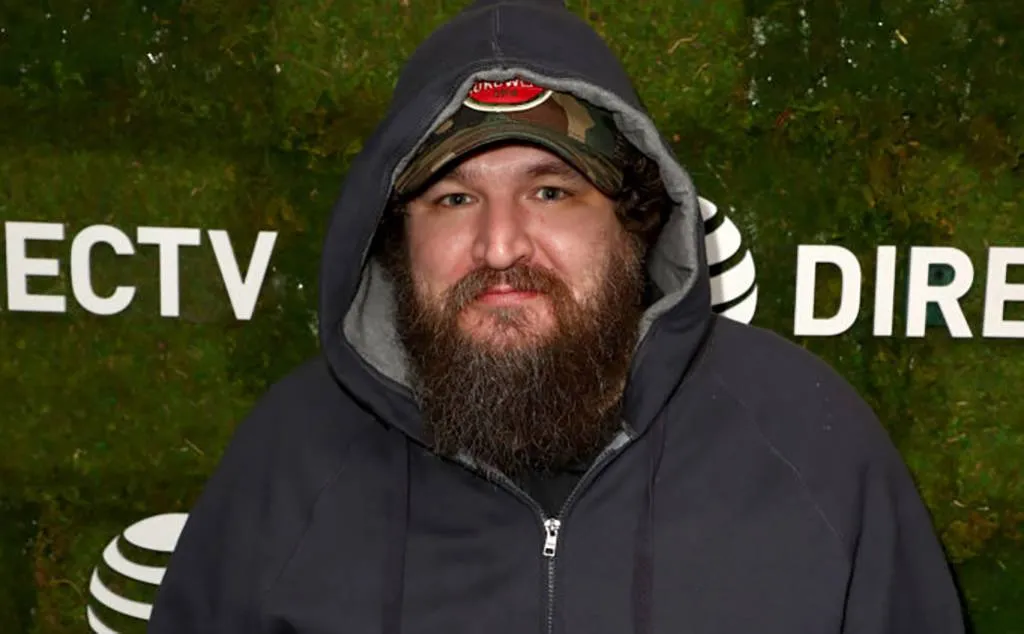 Hollywood legend George P. Cosmatos directed Tombstone. What many people don't know is that Cosmatos was not the original director of the film! The movie was initially scheduled to be directed by Kevin Jarre, who wrote the film.
Jarre was replaced early in production and, while he is a brilliant director and would have done a great job, we have to say we are pretty relieved about the change. Cosmatos definitely helped to bring the film to life in a way that no one else could. It takes a special person to direct a Western, and Cosmatos did a fantastic job.
(Almost) Everyone Grew Their Own Mustache
One of the striking things about Tombstone is that all the male characters sported a mustache. It turns out that most of the actors grew their own mustaches for the film! Michael Biehn said, "Everyone just grew a mustache. When it comes down to it, this goes back to Kevin Jarre…He was very specific about how he wanted the mustaches. He wanted them to curl up on the end. Which means, if you grow a mustache, and it grows long enough, you have to use wax on the end of it."
He went on to say, "Everyone was pretty proud that they grew their own mustache. There was one guy, Jon Tenney. He didn't get to grow his own mustache because he had a job right before that. They had to put a fake mustache on him. I think he always felt a little bit like the small dog of the group. Because it wasn't his real mustache."
A Sad Departure
Michael Biehn was not the only member of the cast and crew who was sad to see Kevin Jarre go. "The biggest challenge for everybody in this picture and particularly Kurt [Russell] was that they got rid of Kevin Jarre," said Sam Elliott. "The sad part of it was this guy was a brilliant writer, and he knew the elements. He brought all those elements together…It was heartbreaking."
But still, the cast managed to pull the film together. Elliott said, "All of us actors had a real feeling for Kevin. "Kurt was the one who said, 'We gotta pull this thing off, do this for him.'"
The Man Behind The Myth
While the film might portray Val Kilmer's character as a "good guy at heart," in reality the historical figure of "Doc" Holliday was not anywhere near this description. Known as the "slickest gunslinger in the west," Holliday was rumored to be a heavy drinker and gambler, and was "known to have sliced open a man's stomach when the man refused to follow the [gambling] rules" he set.
Ultimately Holliday would be exonerated for his role in the OK Corral showdown and made his way to Colorado where he would end up increasingly using alcohol and opium until he died at the age of 37 from tuberculosis.
A Modern Retelling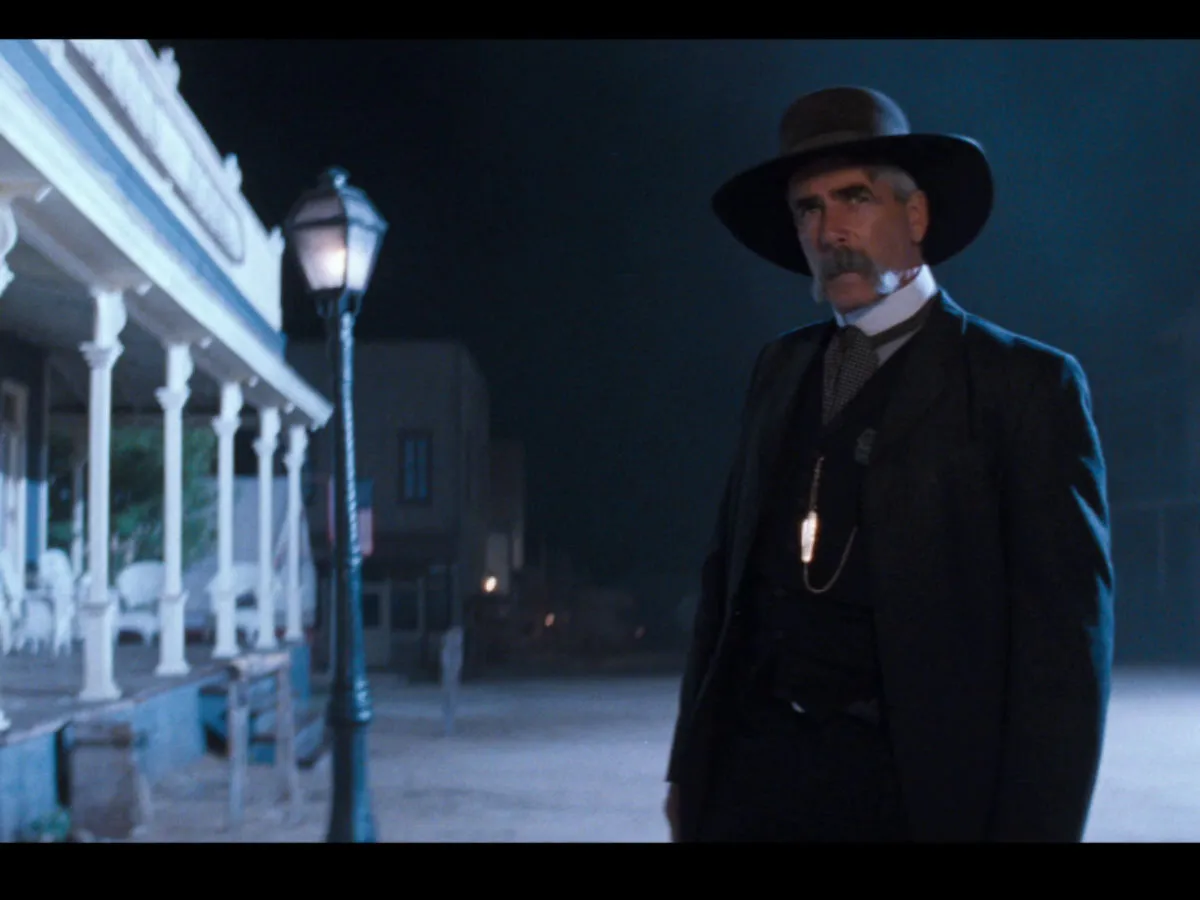 Kevin Jarre wanted the movie shot like an old 1940s Western, but that wasn't what the production crew wanted. "He wanted everything in this long master shot. That's the way they used to shoot in the 40s, and that's the way he wanted to shoot his movie," said Michael Biehn.
"[The production crew] were looking at dailies thinking, 'This is not a modern retelling of an old story. This looks like it's an old Western that is being shot back in the '40s.' That's what Kevin wanted. That's what he fought for. And that's what he eventually got fired for. "
A Handpicked Cast
While Kevin Jarre was eventually fired from the film which he had written, he was involved in the project for long enough to pick the cast. One of the stars of the film, Sam Elliott, describes meeting Jarre about the role:
"I remember going and having lunch with him at a place on the Sunset Strip in Los Angeles, which I don't think is even there anymore," Elliott said. "And Kevin said he was having all of his meetings there, like he was holding court… I think Kevin's the one who really controlled this thing creatively before it got off the ground."
A Brilliant Script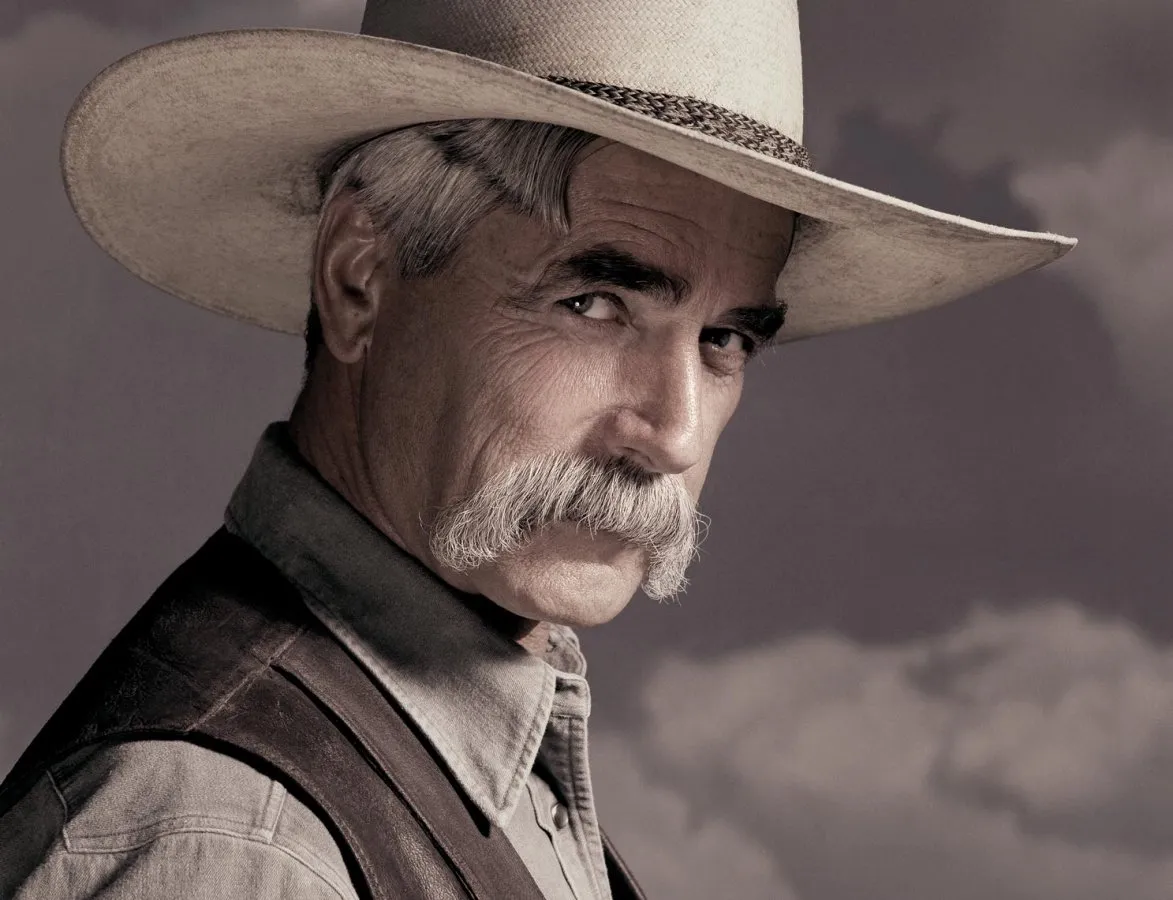 Many of the stars of the film became attached to the project because they fell in love with the script. "The dialogue was there," said Sam Elliott. "Kevin Jarre wrote a brilliant script. I think across the board, every character there was well drawn. And he brought actors you normally wouldn't associate with Westerns, like Val Kilmer. I think it's the best thing that Val's ever done."
Val Kilmer said that he was sold on the script after reading the line "I'm your huckleberry." After asking Jarre where the line had come from, Val Kilmer says, "He didn't have a specific answer. But I loved it. It just seemed to be the odd, perfect statement for the scene—'You've met your match.'"
The Cast Was Not Crazy About George Cosmatos
While the cast had bonded with Kevin Jarre who had handpicked each of them for their roles, they were not so thrilled about his replacement, George Cosmatos. "He was a whole other animal," said Sam Elliott.
"I guess he was Italian. Treated everybody not too good. We had our moment right at the beginning… I always go to the set and stand around when I'm not working just to watch—I'd rather do that than sit around a hotel—and I remember George coming up to me with his dark glasses, looking up at me from the top of his glasses, sticking his nose right in my face. And he said, 'Am I gonna have trouble with you?'"
The Film Eventually Came Together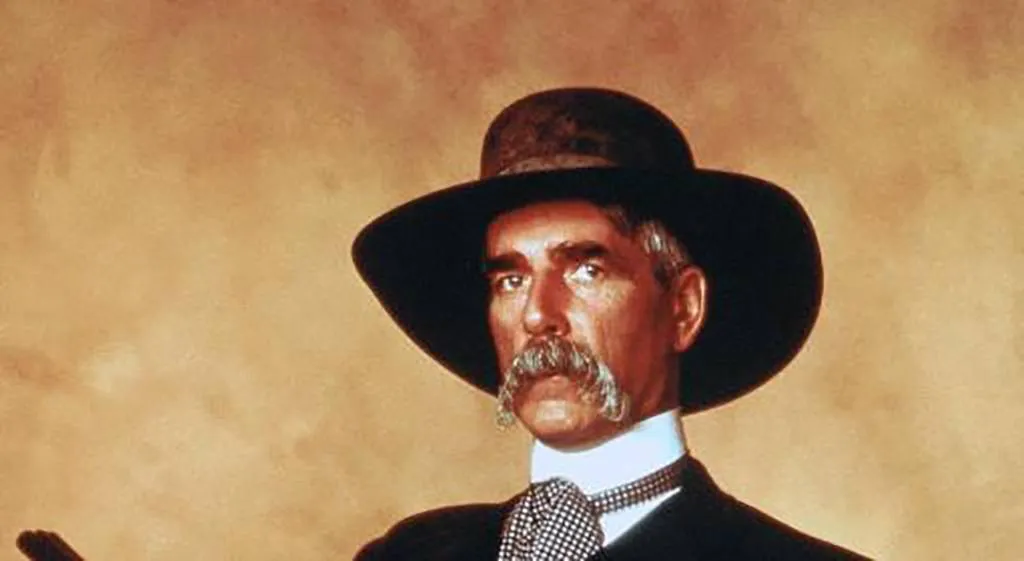 While the cast and crew got off to a rocky start with George Cosmatos, things eventually fell into place. After Sam Elliott was challenged by Cosmatos and asked if he was going to have trouble with the actor, Elliott refused to back down from the new director of the film.
Elliott said after Cosmatos asked, "Am I gonna have trouble with you?" and that he "Just looked him right back in the eye and said, 'I don't know, am I gonna have trouble with you?' And he just laughed and said, 'Ah, we're gonna get along fine.' So we got along good."
An Incredible Scene
The moment where Doc Holliday shoots Johnny Ringo was also a favorite scene on the set of Tombstone. Sam Elliott looked back on the scene, remembering it as one of the best in the entire film. "That thing was just incredible," he said in an interview. "They're both so good, and you just know this moment is coming all the way through the film. You're salivating by the time it does come."
The scene may have been one that had fans reeling, but it did bring the whole film together and make for a fitting climactic scene for the movie.
Ultimately, Tombstone Is About Friendship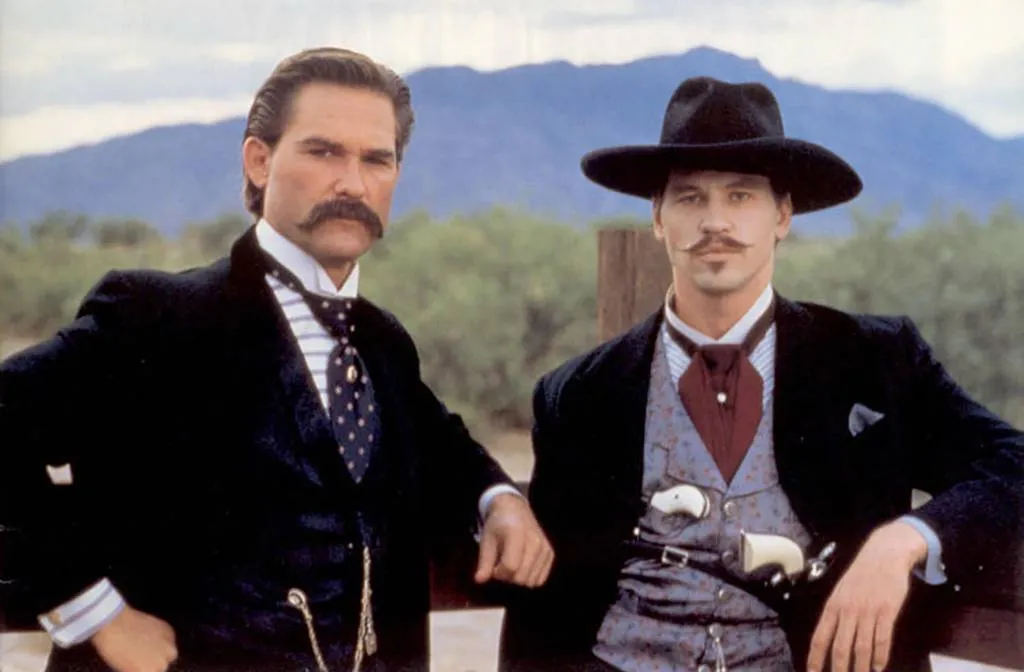 Val Kilmer talked about the unlikely bond between the characters of Wyatt Earp and Doc Holliday, commenting on how strong their friendship is. "Their bond and strange empathy with each other is really attractive," said Val Kilmer.
"It's very clear, yet it's also mysterious. [There's] this lawman [Wyatt Earp], who finally gets a chance to make some money and relax and have fun like every other American, then he gets pulled back into doing the right thing. I mean, who doesn't want to just run away and live on an island somewhere? But it's a very American tradition—you gotta do the right thing…And his best friend [Doc Holliday] is kinda crazy. He's killed a lot of people. It's quite possible he's a psychopath. But he's so funny."
Robert Mitchum To Star?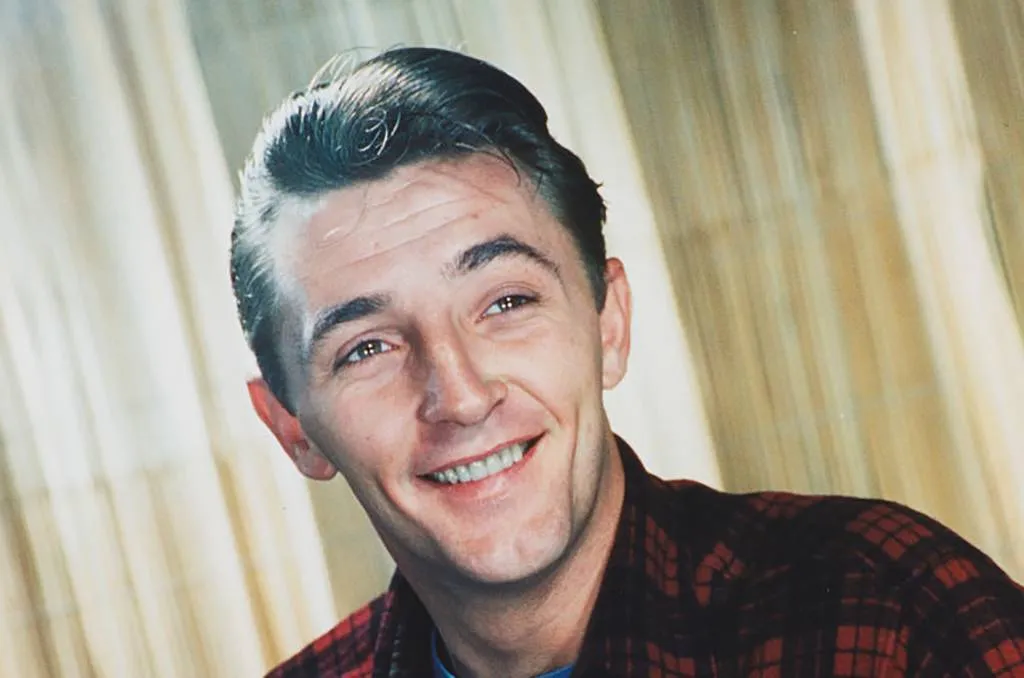 Robert Mitchum is yet another old Hollywood legend. He is known for a variety roles including the original film Cape Fear, in which he played Max Cady, which has since been played by Robert De Niro. Robert was originally going to play the role of Old Man Clanton.
However, the very first day the film shot Robert fell from his horse. He ended up hurting his back and was already in his late 70s at the time. He quit the role and the part ended up being completely eliminated from the movie entirely. He did however stay involved, and it is his voice you hear narrating at both the beginning and end of the film.
Billy Claiborne's Real Life Wyatt Earp Connection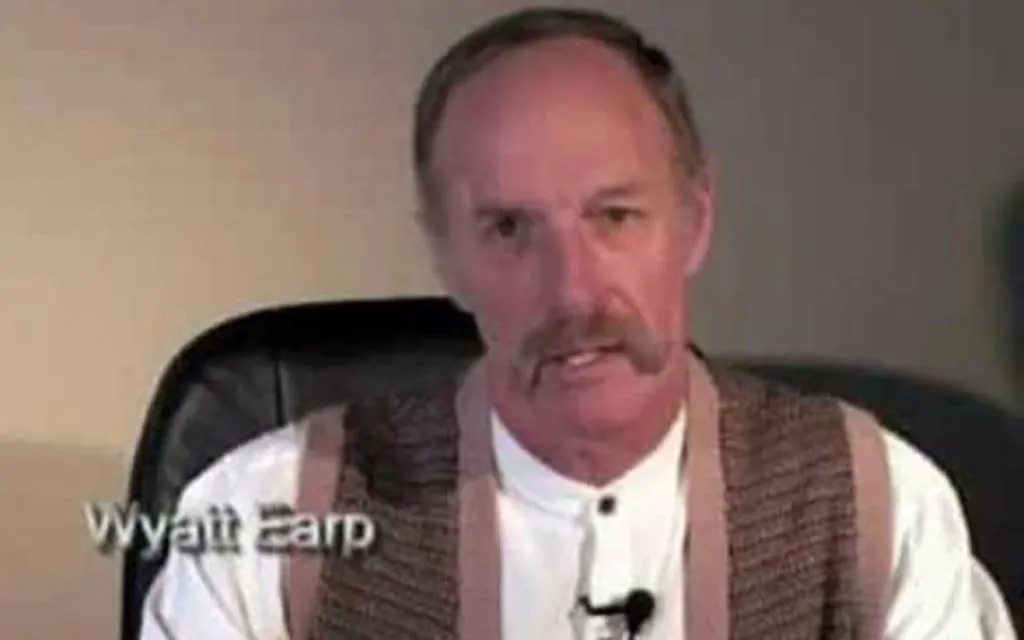 An actor named Wyatt Earp played the role of Billy Clairborne. It turns out his parents didn't just like the sound of the Old West legend, the actor is actually the fifth cousin of the original Wyatt Earp. He has a role in the film playing Billy Claiborne who was another outlaw.
Billy was at the famous OK Corral however he quickly fled the scene as he was unarmed at the time. He later died at the young age of 22 after drunkenly confronting another famous gunfighter named "Buckskin" Frank Leslie. The actor Wyatt Earp has continued to act and do voiceover work, most recently in 2010 for a film called Grace of the Gun.
The Famous Latin Scene
There is a famous scene in Tombstone in which the characters Doc Holliday and Johnny Ringo speak to each other in Latin in a very confrontational scene. A direct translation of the scene goes like this:
Doc Holliday: In vino veritas. (In wine there is truth.) Johnny Ringo: Age quod agis - Do what you do. Doc Holliday: Credat Judaeus Apella, non ego - Apella the Jew may believe it, not I. Johnny Ringo: Iuventus stultorum magister - Youth is the teacher of fools. Doc Holliday: In pace requiescat - May he rest in peace. Check out more about the interpretation about some of these lines next!
Reference To Roman Culture?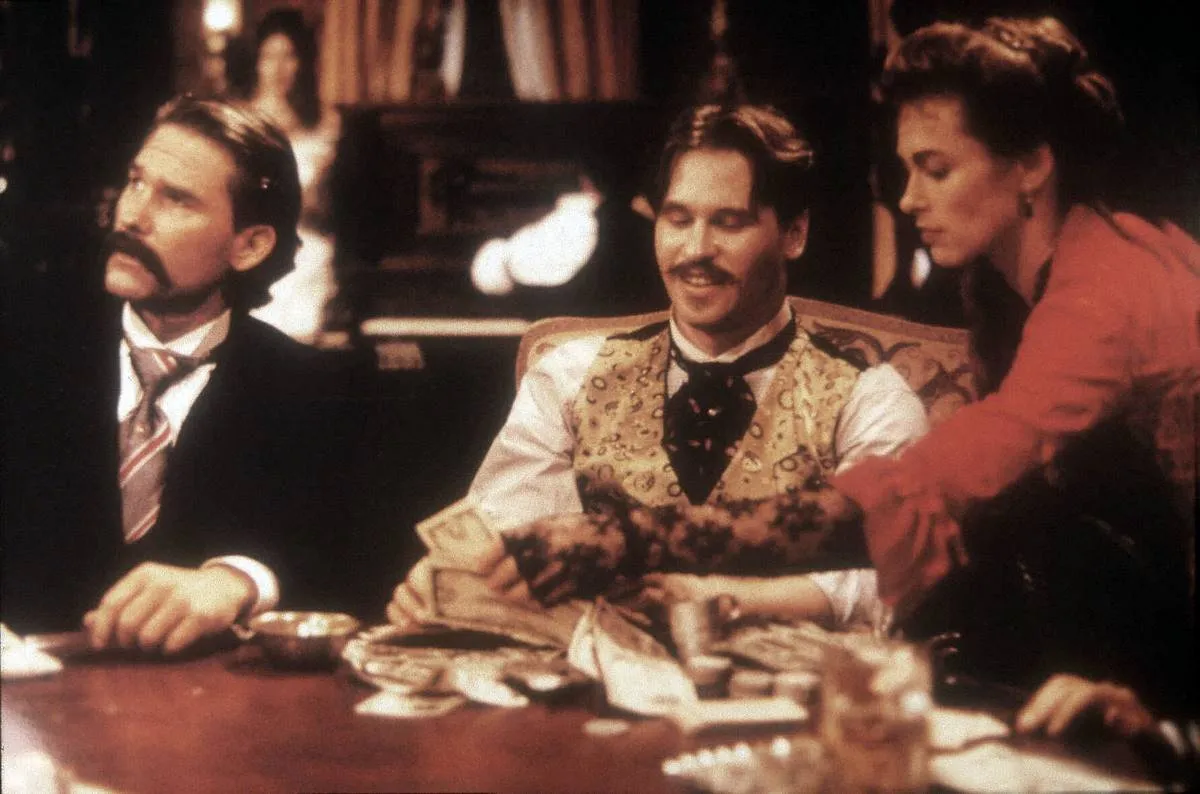 Of course, some of the lines are meant to be interpreted a bit more liberally and not in the literal since. For instance, the line "Credat Judaeus Apella, non ego translates to let Apella the Jew may believe, not I" is an allusion to Horace. It is also apparently a reference that was used in Roman time which showed contempt for the Jewish belief that the divine was intertwined with everyday life.
Historians have also said that it is unlikely that Johnny Ringo had an education that would allow him to converse in Latin, however, Doc Holliday probably could as he was an educated man.
Other Actors Who Missed Out On Roles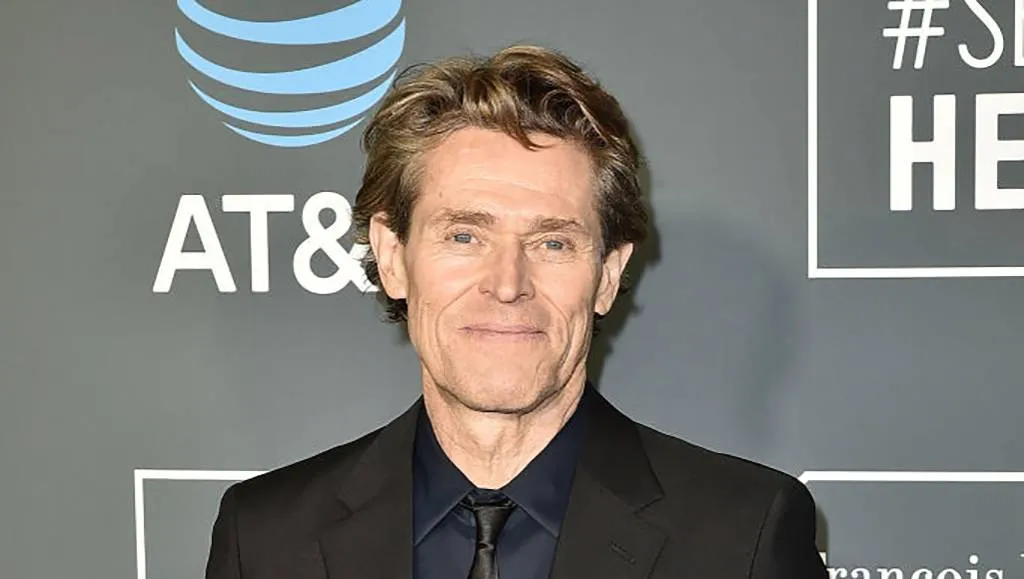 Tombstone has previously been known for having a totally different cast in mind, but clearly who they ended up with made the film as iconic as it is today. One interesting choice, is that Willem Dafoe was tapped to play Doc Holliday instead of Val Kilmer. However, Dafoe had previously starred in the very controversial The Last Temptation of Christ, and the production company Buena Vista refused to distribute the film if he was cast.
Actor Glenn Ford, who was known for his work in the Western genre, was going to play the character Marshall White, but he was too ill to take the role. Instead, Harry Carey, Jr. played the role. Mickey Rourke was also allegedly tapped to play the character Johnny Ringo which was subsequently played by Michael Biehn. Apparently, iconic horror film director John Carpenter almost signed on as director.
Tombstone Costumes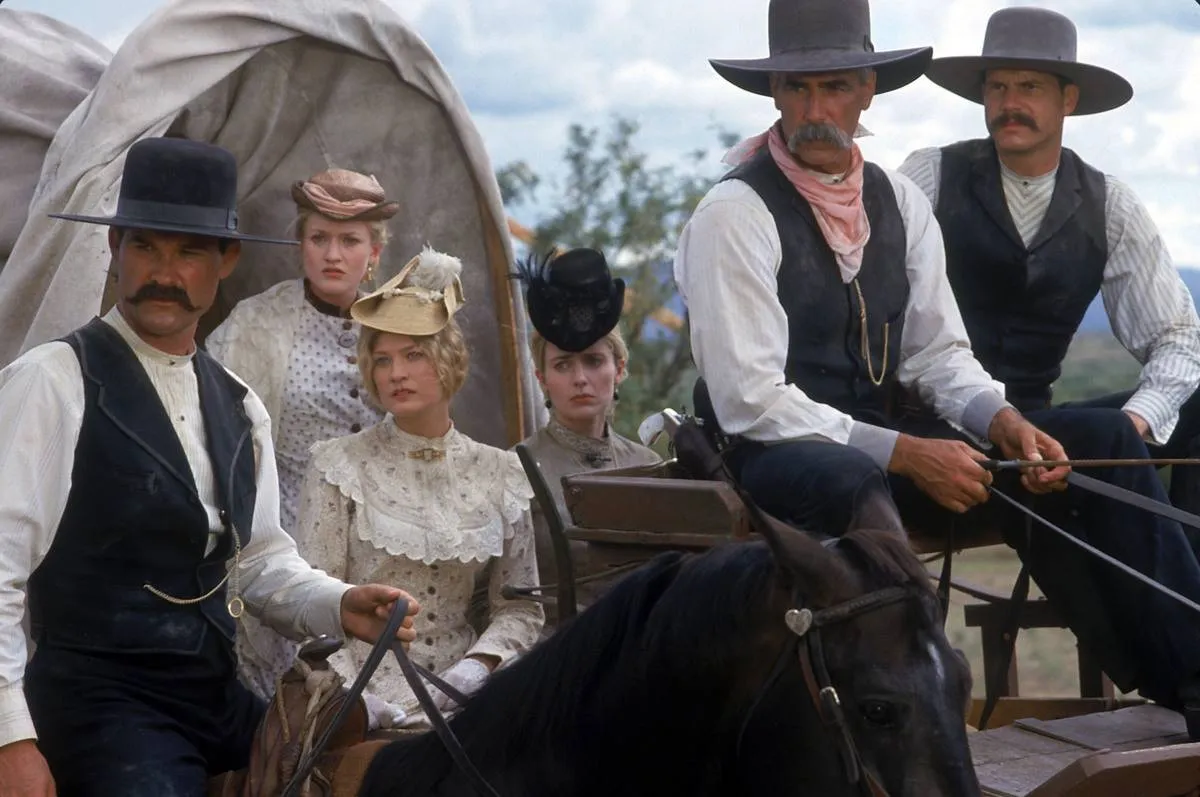 Kevin Jarre is widely held as the creator behind Tombstone, he created the film and was supposed to serve as director. It was his vision that brought the film to life and he was known to want to keep things as authentic as possible. Actor Val Kilmer said it Jarre who insisted on the authentic costuming.
This including them wearing real wool costumes, as the men of the time period would have dressed. At one point Val alleges that there was a thermometer onset during the Birdcage Theater scene and it read 134 degrees Fahrenheit. In true Val fashion, he suggested that perhaps this was why Doc Holliday had killed people. He said, "It's just, like, he wore wool in the summer, in the Arizona territory, and that made him mad."
Kurt Russell Now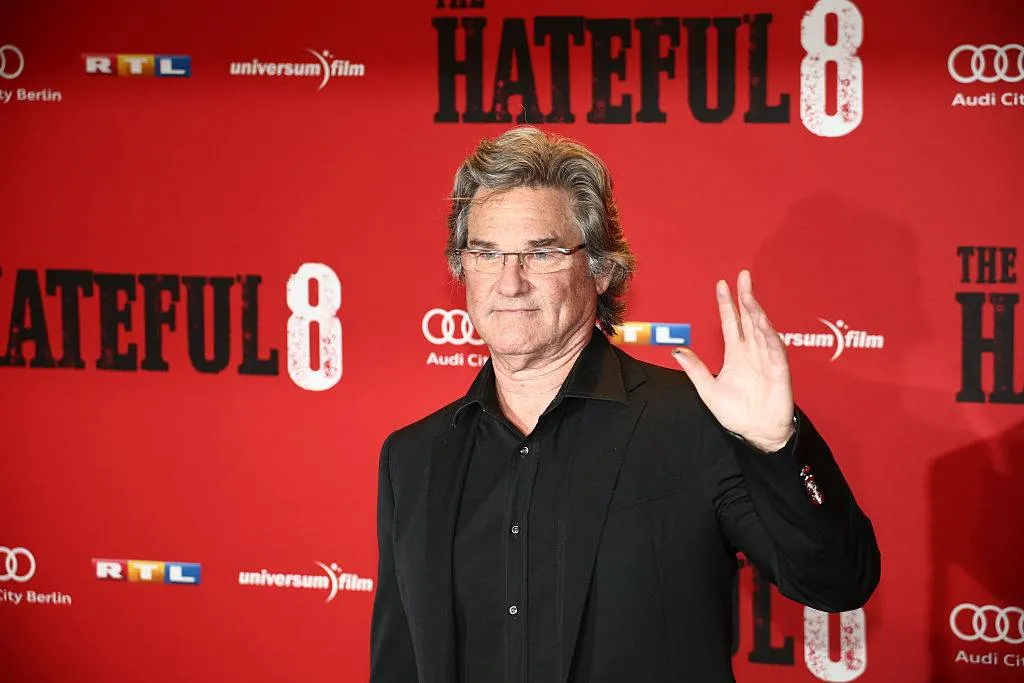 Kurt Russell has been acting since he was a child, but it wasn't until the 1980s that his star really took off with several films done alongside his love Goldie Hawn. The two lovebirds remain together today, despite never getting married. Kurt also continues to act.
He made another appearance in a Western with Quentin Tarantino's take on a spaghetti western The Hateful Eight where he played the character John "The Hangman" Ruth.
Val Kilmer Now
Many consider Val Kilmer to be the actor who stole the show in Tombstone with his rendition of Doc Holliday. Val had a famously difficult reputation in the 1990s although that seems to have simmered as of late. For Tombstone, he labored over getting the perfect accent for the film and also continuously practiced having an authentic quick draw.
In recent years, Val has had some serious health issues. He had throat cancer but in 2020 announced that he had been cancer-free for four years although he now uses a feeding tube.
Bill Paxton
Bill Paxton played the brother of Wyatt Earp, Morgan, who is killed in the film and in real life. Bill continued to act and had his most famous roles post-Tombstone. In 1997, he starred in the disaster film Twister alongside Helen Hunt. He also had a role in the epic classic Titanic.
Later he starred in the HBO hit series as polygamist Bill Henricksen. Sadly, in 2017 Bill went in for surgery to correct a heart valve. He later suffered a stroke while in recovery and passed away at the age of 60. He was starring in the television show Training Day as the lead and also had a film released posthumously, called The Circle.
Real Life OK Corral Gun Battle
The script written by Kevin Jarre attempted to be as authentic as possible, particularly in the rendering of real scenarios like the fight at the OK Corral. For instance, at the end of the fight at the OK Corral, the line quoted by Doc Holliday was actually true when he said "You're a daisy if you do!"
In response to a cowboy who reportedly said, "I got you now Doc, you *expletive*!" The line was even reported in Tombstone papers. The filmmakers did end up making some small changes for instance when the film shows Ike Clanton run out in the middle of the fight, it was really Billy Claiborne.
Debates About Wyatt's Gun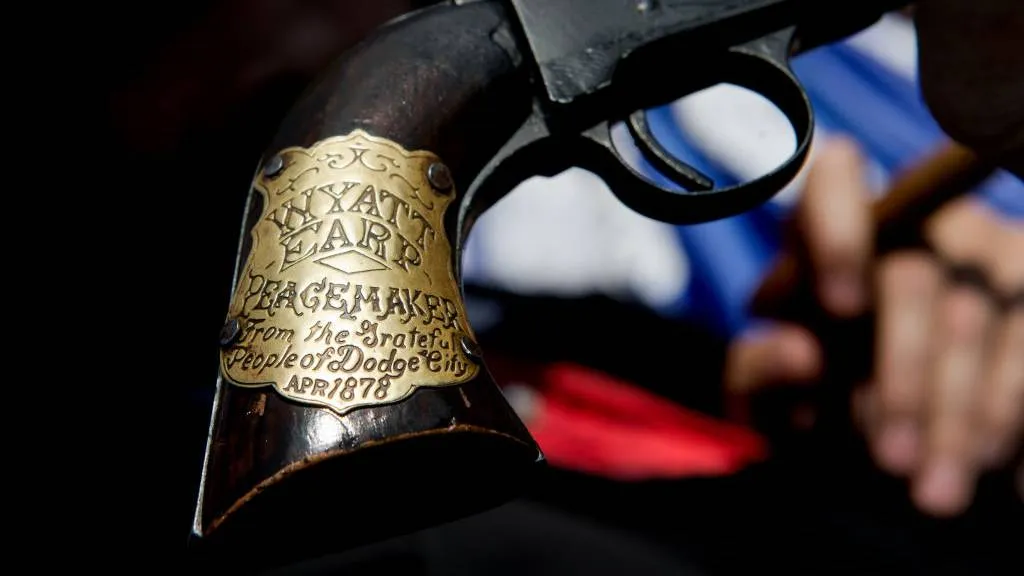 In the film, Wyatt Earp is shown with a Colt Peacemaker with a long ten-inch barrel. He has the gun right before the fight at the OK Corral and is seen to have an engraved plaque inlaid handle. The gun is pretty much the stuff of legend at this point and has regularly been associated with the legend of Wyatt Earp.
Historians have tracked the association with pulp writer Ned Buntline who once wrote a story surrounding Wyatt Earp and he ordered several guns from Colt giving them as gifts to peace officers of Dodge City as promotion for the story. It isn't likely that Wyatt Earp owned such a gone, it's more likely that he used a Smith and Wesson model 1969 break top style revolver. In the film, you can see Virgil Earp using such a gun.
Batman Doc Holliday Connection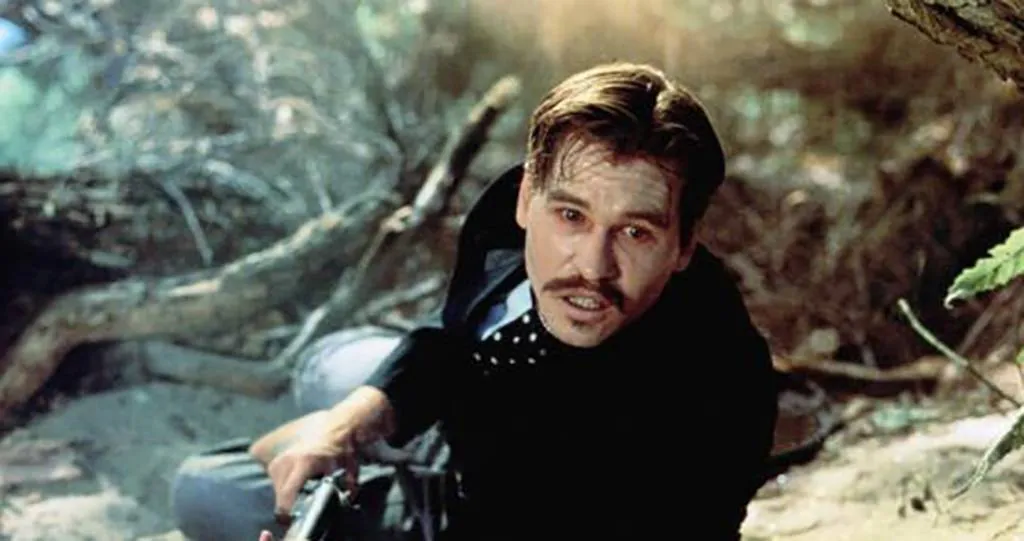 Oddly enough, there is a strange pop culture connection between Doc Holliday and Batman. The role of Doc Holliday has been played by a number of people over the years. One of the most famous renditions was by Adam West.
Actually, Adam had the first feature film version of Batman. West also played Doc Holliday in three different television versions of the character. After Val Kilmer flawlessly played Doc Holliday in Tombstone, apparently, the bat signal was also aimed in his direction. Allegedly, after seeing Tombstone, director Joel Schumacher decided to cast Val as Batman in Batman Forever.
Elvis Presley Connection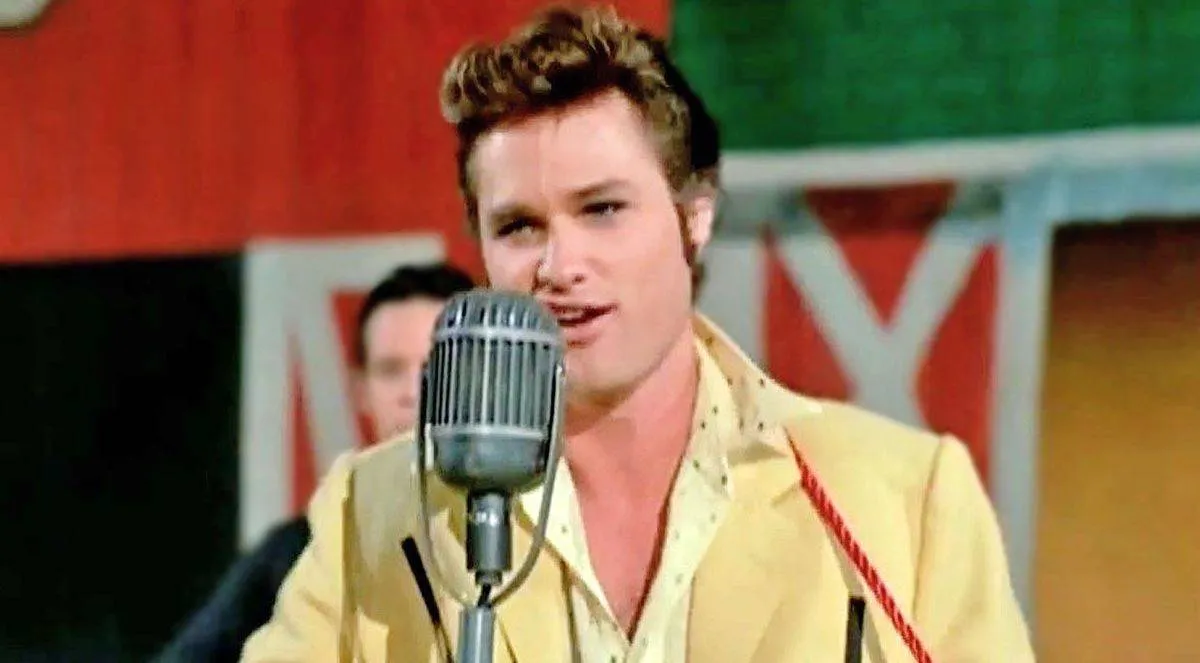 Another interesting popular culture connection found in the movie Tombstone is the connection between the actors and the King of rock n' roll, Elvis Presley. Both Val Kilmer and Kurt Russell played Elvis Presley in different movies. Val he played the role of Elvis in the classic film True Romance which was actually made the same year as Tombstone.
Val also had an Elvis-like stint in the movie Top Secret! in 1984. Kurt Russell also played The King, in the 1979 made-for-TV movie Elvis and later as the voice of Elvis in the iconic Forrest Gump in 1994.
Lester Moore Grave
In Tombstone, as the Earps first enter the town, the camera focuses on a grave marker in the cemetery. The headstone reads, "Here lies Lester Moore, Four slugs from a .44, No Les No more." This epitaph was taken from a real-life tombstone found in Tombstone, Arizona.
In Knott's Berry Farm's "Wild West" section which is an amusement park located in California, there was a recreated cemetery and tombstone. The movie actually did film at the theme park and used several establishing shots for the movie. If you look closely you will notice them listed in the "Thanks" section at the end of the film.