Royal Wedding Mishaps The Palace Wants The World To Forget
When they happen, royal weddings tend to make headline news. The events are always meticulously planned, down to every last detail. But that doesn't mean that mishaps don't happen, such as Queen Elizabeth skipping out on her son Prince Charles and Duchess Camilla's nuptials.
And that's not even the most bizarre instance! Keep reading because these royals sure know how to make headlines.
Meghan Markle Walking Herself Down The Aisle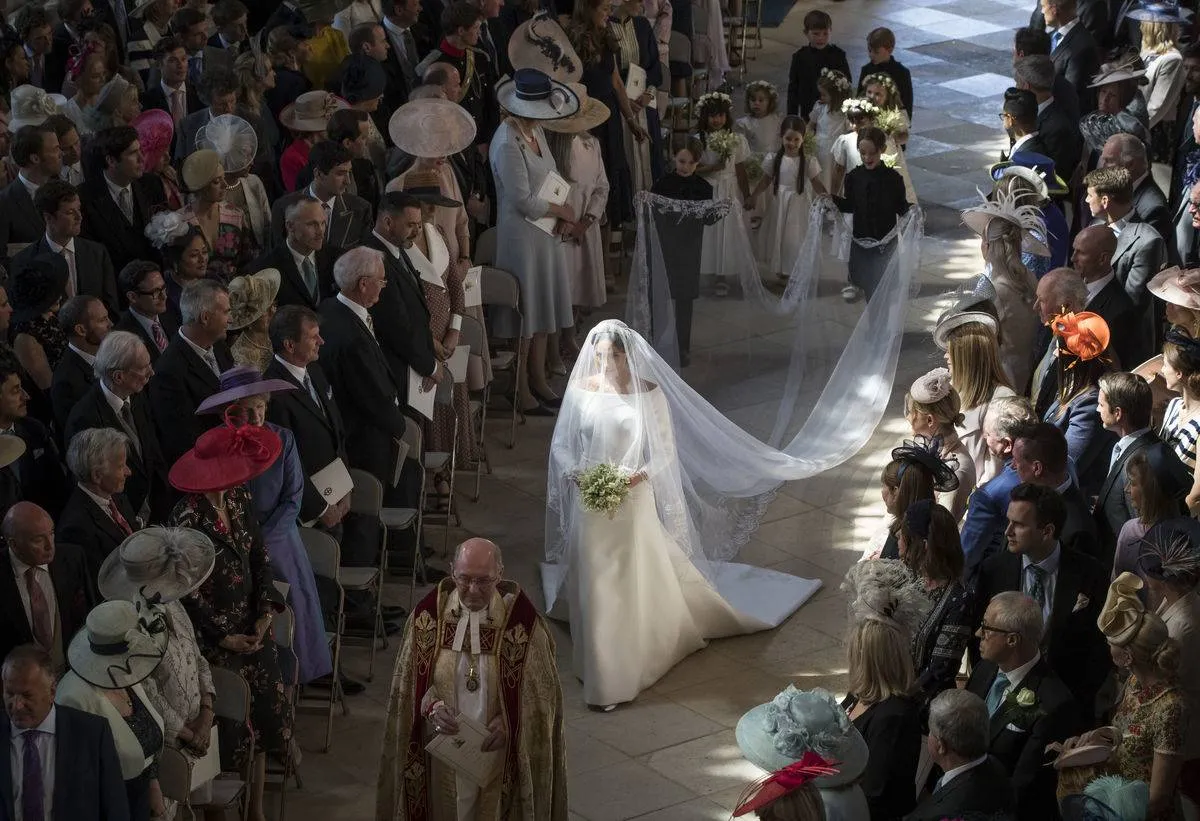 If the royal family is one thing, it's that they are very traditional. That means a father or, at the very least, a father figure walking the bride down the aisle. Unfortunately, two days before the wedding of Prince Harry and Meghan Markle, the American actress released a statement saying her father was not going to be in attendance.
It was a shocking moment for the royal family and the world as Meghan walked herself down the aisle.
Princess Eugenie's Wedding Being Postponed Because Of Rank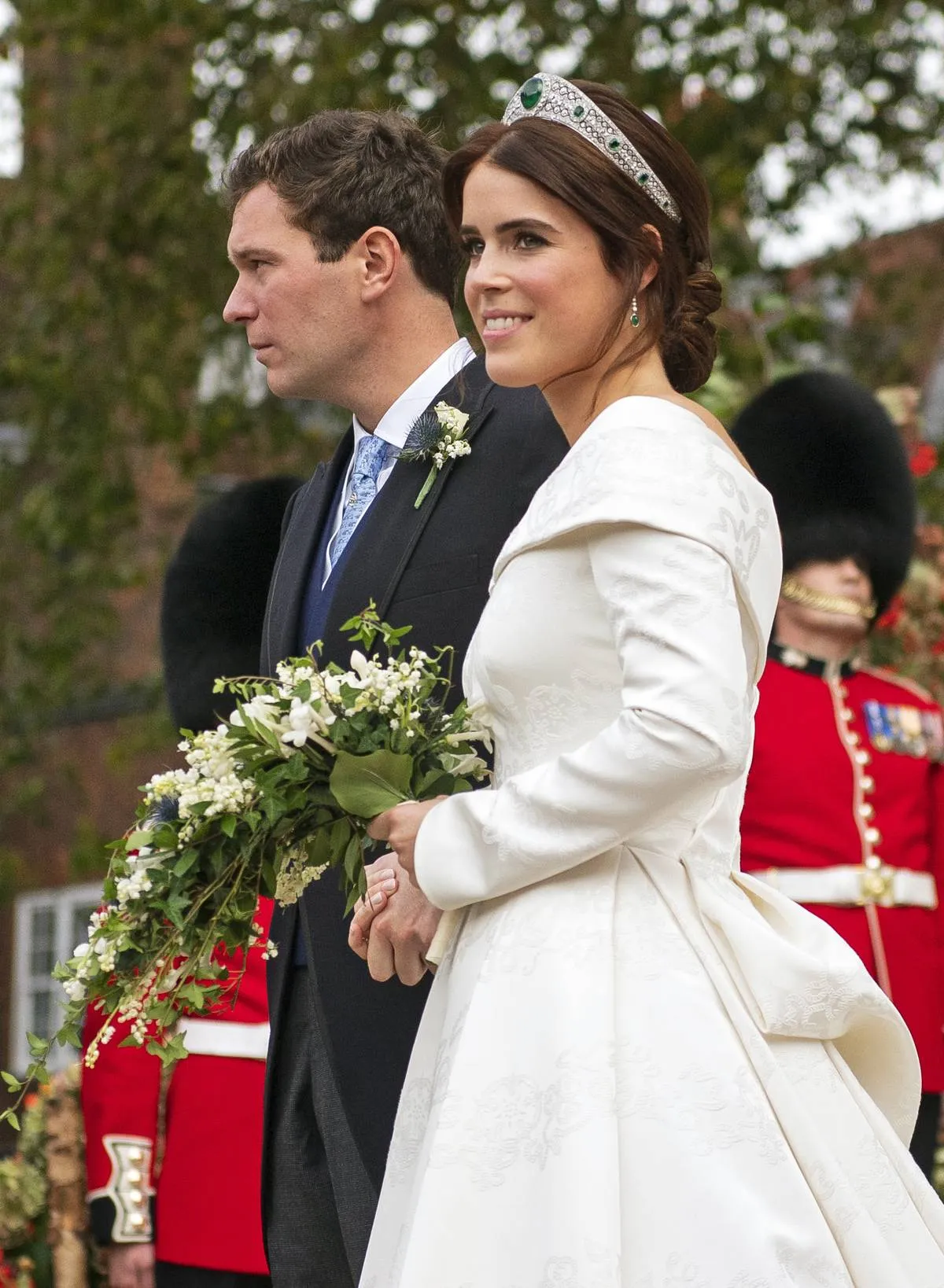 There is nothing quite as unforgettable as a royal wedding being postponed because of a cousin outranking someone. This is exactly what happened to poor Princess Eugenie. In 2017, there were talks of her getting married.
But because Prince Harry outranked her in the royal standing, she had to wait until he got married to walk down the aisle. Not only that, but she had to wait to announce her engagement, too!
Louis XVI Opting To Ditch His Own Wedding
In a shocking display, Louis XVI decided he didn't need to show up at his own wedding to 14-year-old Marie Antoinette! According to History, "[the wedding] took place by proxy in the bride's native Vienna; her older brother Ferdinand stood in as the groom at the altar."
"In what was seen as a bad omen at the time, his wife let a large blot of ink fall onto the marriage contract, covering half her name."
Princess Diana Calling Prince Charles The Wrong Name
Aside from the bride or groom pulling a Runaway Bride moment, there is arguably nothing worse than one of them calling the other by the wrong name during their vows. Well, that's exactly what happened to Princess Diana.
With over 700 million people around the world watching, she accidentally said, "I take thee, Philip Charles Arthur George..." His actual name is Charles Philip Arthur George. Talk about one of the biggest "whoops" moments ever.
Camilla Attending Princess Diana And Prince Charles Wedding
It was no secret among the royal families that Camilla and Prince Charles were very close during the 70s and 80s. Even Princess Diana knew. That's why it was a bit scandalous that Camilla wound up attending their wedding with her son!
Obviously, Princess Di wasn't overly thrilled with her attendance. She was even looking for Charles's "friend" while she walked down the aisle. During an interview with Good Housekeeping, Diana said, "I knew she was in there, of course. I looked for her..."
Prince Friso Of Orange-Nassau's Gangster-Connected Bride
Prince Friso of Orange-Nassau's bride-to-be wasn't exactly a match made in royal heaven. The family didn't approve of her at all. But the late prince didn't care; he married Mabel Wisse Smit anyway, giving up his right to the Dutch throne in 2004.
Allegedly, Mabel had a casual relationship with a known Dutch gangster, Klaas Bruinsma. Mabel has said that she ended their correspondence after she learned what he did for a living. Still, the former acquaintance didn't fly with the royals.
Augusta Of Saxe-Gotha Getting A Bit Sick On Her Big Day
For some brides, their wedding day can be a bit nerve-wracking. In the case of Augusta of Saxe-Gotha, she was so nervous during the big day that she wound up vomiting down her wedding dress as well as on the skirt of her new mother-in-law!
Augusta of Saxe-Gotha was a young 17 years old when she arrived in England from Gotha, Germany, to marry Frederick, Prince of Wales. That's a day she probably never forgot.
Prince Harry's Ex-Girlfriends Attending His Wedding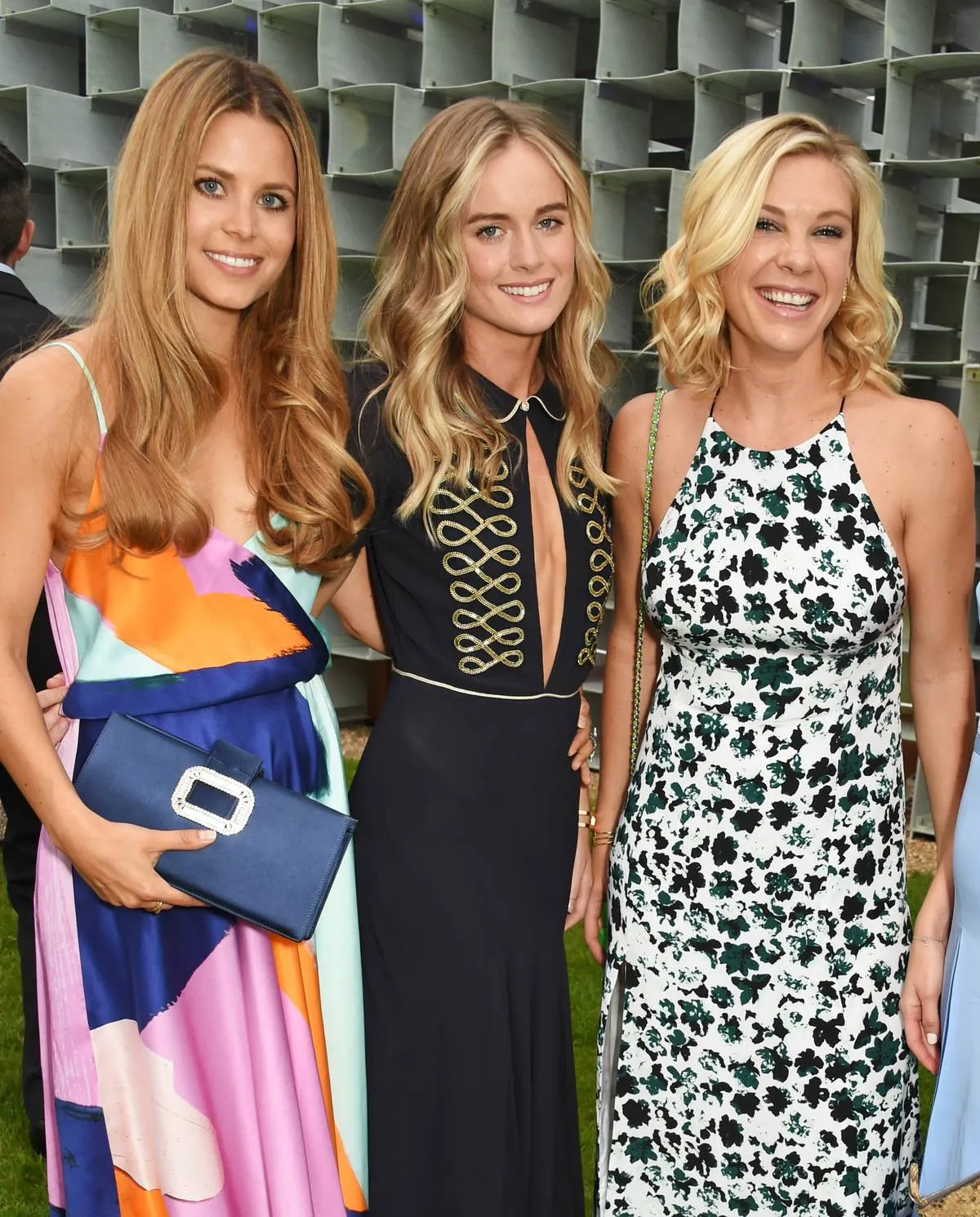 Arguably nothing is more awkward for a bride than her groom inviting not one but two of his ex-girlfriends to their wedding. Insert Harry, the Prince of awkward and bizarre decisions.
Apparently, he wanted to prove (for some reason) that he was still on good terms with his ex-girlfriends, Cressida Bonas and Chelsy Davy. So, he invited them to his and Meghan Markle's wedding! More surprising is the fact that both of them actually showed up.
King Edward VIII's Scandalous Marriage To A Two-Time Divorcee
One of the biggest royal family wedding scandals to occur was because of King Edward VIII. Only a short 324 days into his reign, he decided to abdicate the throne. His decision was because he fell in love with Wallis Simpson.
Simpson didn't come from one of the world's royal families. Not only that, but she was an American divorcee who was going on her second divorce! She and Edward were technically having an affair before the second divorce was finalized.
Prince Ernst-August V Choosing Land Over His Son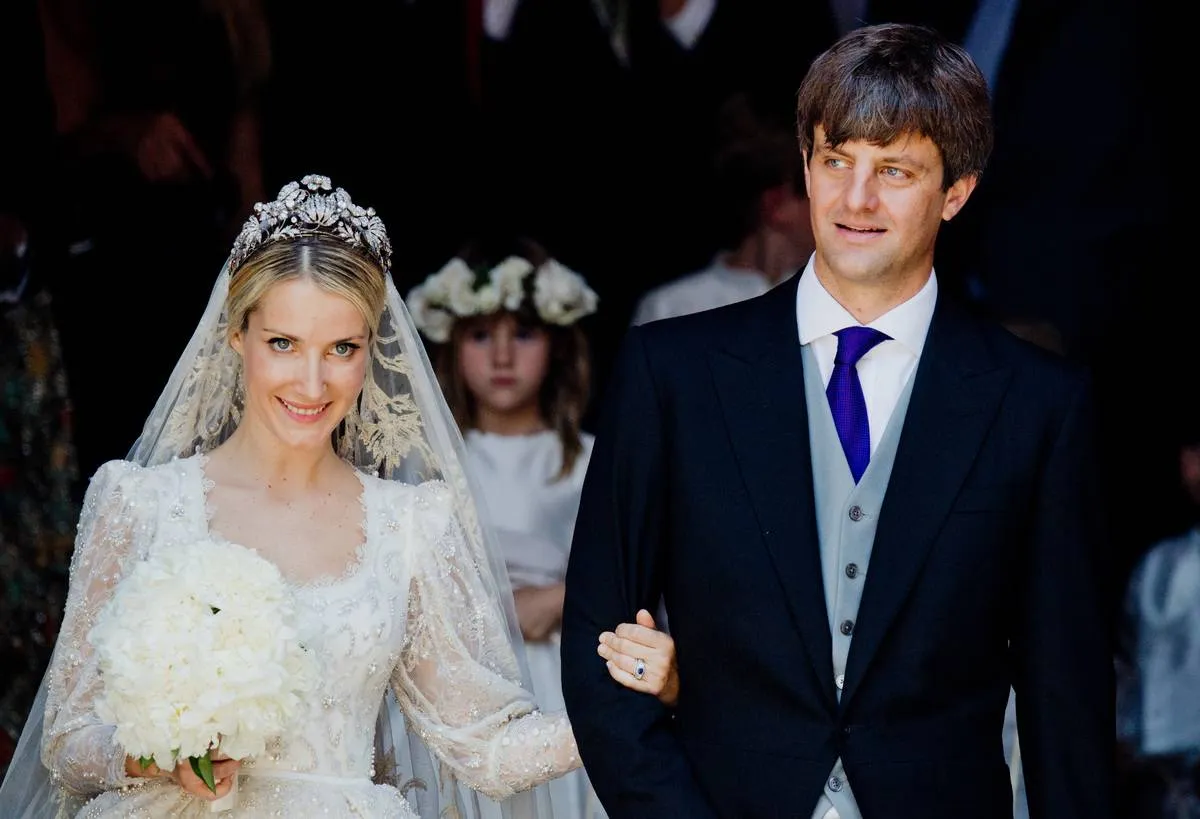 Prince Ernst-August V made a shocking decision regarding his son Prince Ernst-August Jr.'s marriage in 2016. Not approving his son's choice of a non-royal wife, Ekaterina Malysheva, the elder Ernst-August, decided not to attend the wedding, as there was a dispute over which castle they'd be obtaining after marriage.
During an interview with People, he said, I am constrained to preserve the interests of the House of Hanover and the property, including cultural property, which has been its property for centuries."
BBC Not Airing Princess Eugenie's Wedding
The British Broadcasting Corporation (BBC) has pretty much always aired royal weddings. It's a custom the public is used to, watching the royal wedding and drooling over the gorgeous gowns and traditions of the royals.
But everything changed when Princess Eugenie wed Jack Brooksbank in 2018. The network opted to pass on airing the big day! They didn't think enough of the public would tune in to watch the wedding. It was a huge shock, and the palace wasn't pleased.
The Queen Skipping Prince Charles's Wedding To Camilla
During Prince Charles and Duchess Camilla's 2005 wedding, one royal family member was notably absent -- the head royal herself, Queen Elizabeth. While she attended The Guildhall for the Service of Prayer and Dedication, her majesty didn't make it to her son's ceremony.
Apparently, Queen Elizabeth didn't think attending a civil ceremony would look good for the Church of England. So, in a shocking display of civic duty over family, she skipped it.
Prince Carl Philip's Scandalous Marriage To A Reality Star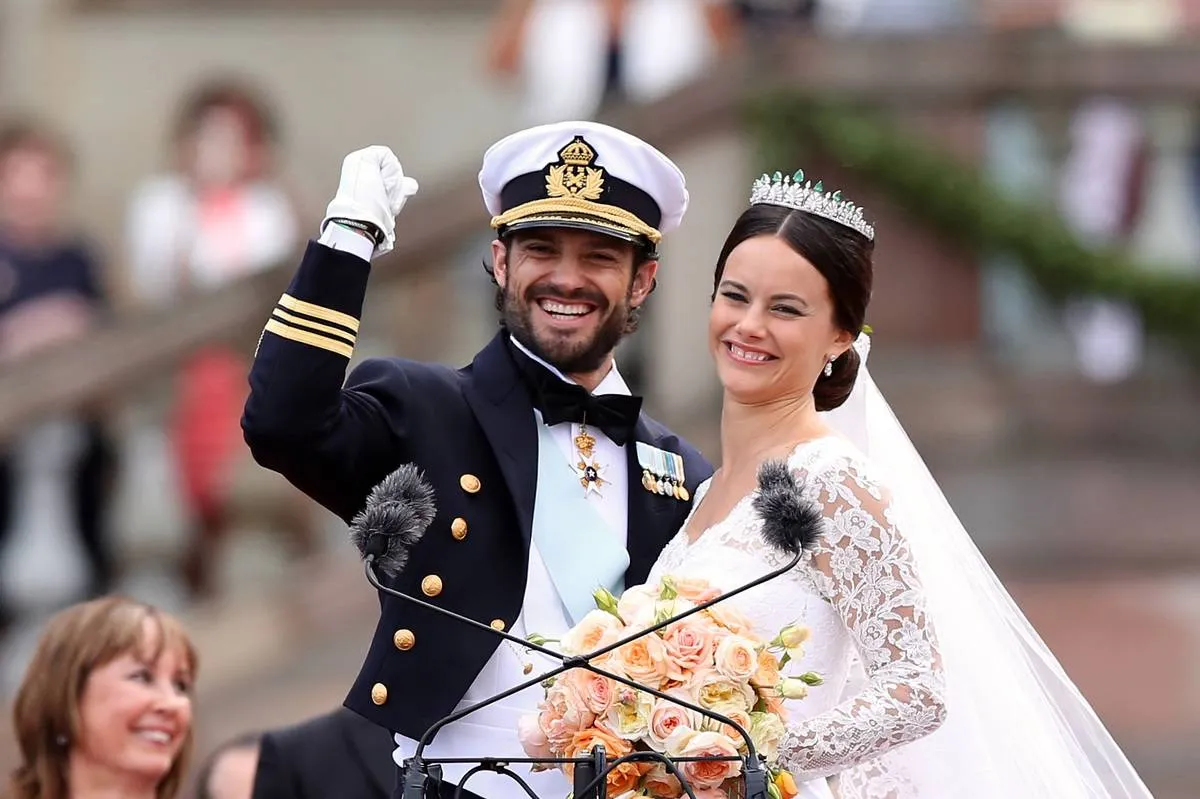 The royal family wasn't exactly thrilled when Prince Carl Philip announced his engagement to Sofia Hellqvist. She was, as Vanity Fair put it, "a tattooed former waitress who had appeared on the country's reality show Paradise Hotel..."
The reality series was about single people in a five-star hotel looking for love, not exactly "royal friendly." Either way, Prince Carl Philip and the now Princess Sofia, Duchess of Värmland, wed in 2015.
The Queen Taking Her Corgi, Susan, On Her Honeymoon
A honeymoon is supposed to be a romantic time between newlyweds. They're not supposed to have one care in the world, leaving work and other responsibilities, like pets, behind. Well, unless one of the newlyweds happens to be Queen Elizabeth.
According to the royal family's website, the Queen and Prince "traveled by train to Hampshire, departing from Waterloo Station. Princess Elizabeth's Corgi, Susan, came with them." That must have been one unforgettable, puppy-filled honeymoon!
Fergie Not Getting An Invite To Willian And Kate's Wedding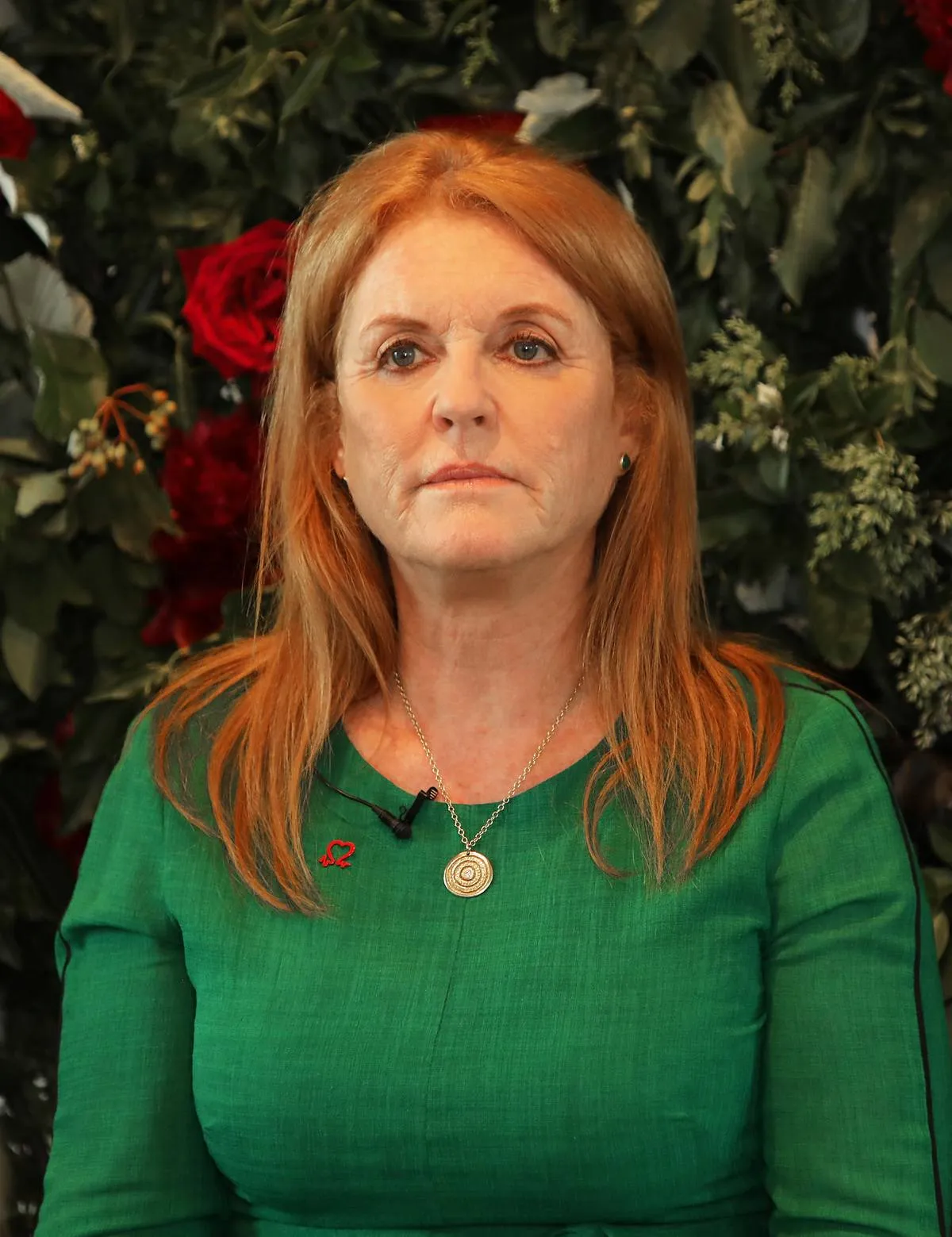 In 2011, the wedding of the decade occurred between Prince William and Kate Middleton. But there was one member of the royal family that was notably not invited, the Duchess of York, Sarah Ferguson.
According to an interview Fergie did on The Oprah Winfrey Show, the non-invite was difficult because "I wanted to be there with my girls … to be getting them dressed and to go as a family."
Queen Elizabeth Paying For Her Dress With Ration Coupons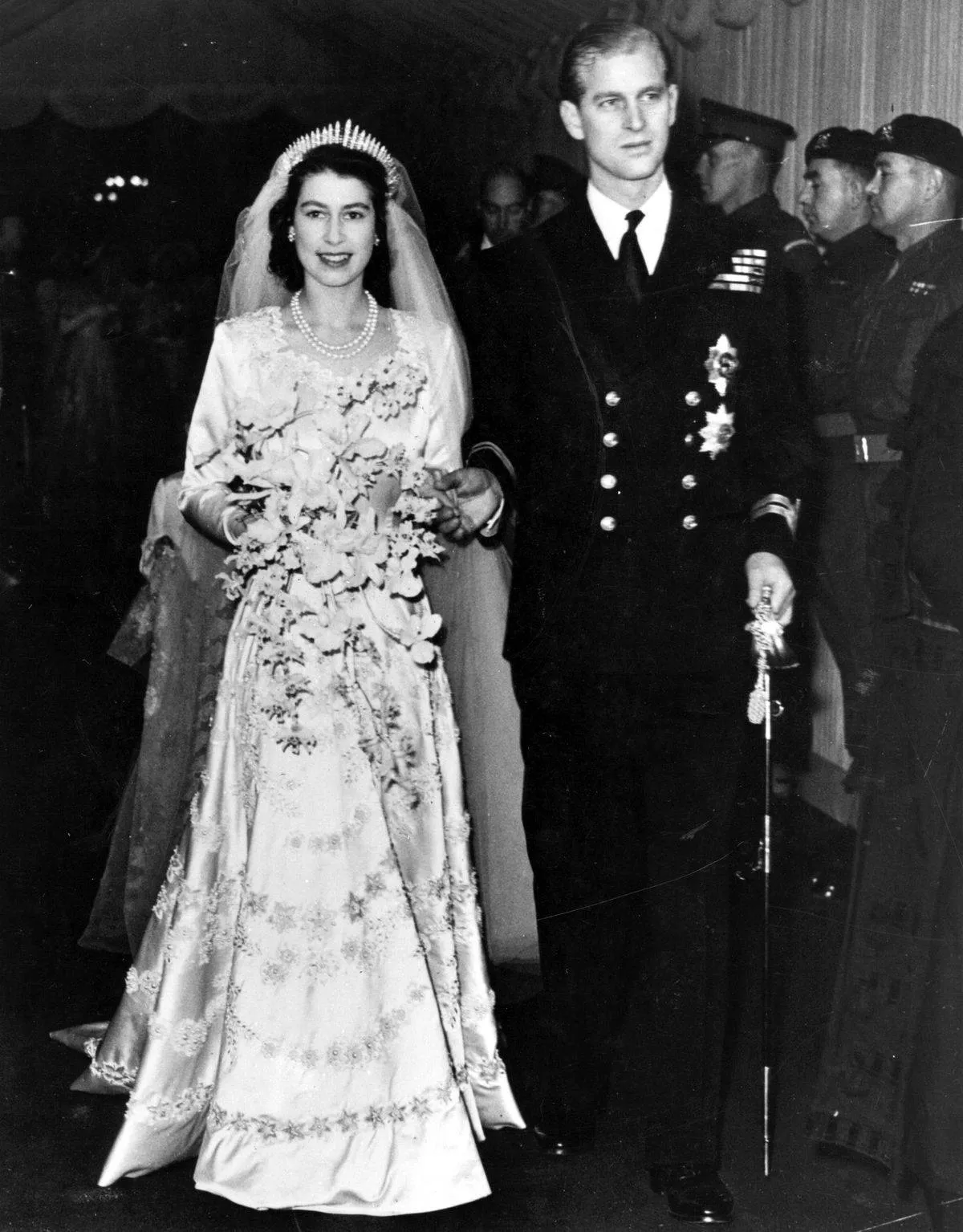 The royal family is known for having lavish and beautiful gowns, and Queen Elizabeth's was no different. Well, except for the fact that her gown was paid for with ration coupons.
Her majesty married Prince Philip on November 20, 1947, and she, along with the rest of the country, was rationing after World War II. Many people sent in their coupons to help Queen Elizabeth pay for her dress, but she sent them all back.
Meghan Markle's Family Being MIA At Her Wedding
In 2018, around 600 people piled into St. George's Chapel at Windsor Castle to watch Prince Harry and Meghan Markle tie the knot. And while that's a lot of people, primarily all of them were friends of the couple and family of Prince Harry.
Meghan's side of the family decided not to show up for her big day. Well, one person did. Meghan's mother, Doria Ragland. It was very surprising to the people of the Britain and the Commonwealth that the future Duchess didn't have more family members in her corner.
Camilla's Ex-Husband Attending Her Wedding
Considering Camilla attended her ex-boyfriend Prince Charles's wedding to Princess Diana, it only makes sense that her ex-husband attend her wedding, too. Right? Wrong!
It was a very bizarre moment for people, seeing Andrew Parker Bowles at Camilla and Charles's wedding, especially considering it was common knowledge that she was seeing Charles while still legally married to Andrew. Not to mention Andrew allegedly approved of the affair! Talk about a bizarre wedding.
George IV Had More Than One Scandalous Marriage
George IV had quite a married life. First, his father, King George III, wouldn't aid in his son's debts unless he agreed to marry his cousin, Princess Caroline of Brunswick. The two pretty much hated one another.
The scandalous part is that while he was married, George IV illegally married Maria Fitzherbert. Their marriage was never recognized by the church or state, though, as Maria was a Roman Catholic. Gasp.
King Henry VIII Choosing His Fourth Wife From A Painting
King Henry VIII might be known for his six marriages, but nothing was quite like his fourth. When choosing wife number four, he did nothing more than look at a painting and point at the woman he wanted to marry. No need for traditional courtship here!
The thing is, once he saw Anne of Cleeves, King Henry VIII was taken aback because she didn't look like she didn't in the painting (shocking). Their marriage was very brief.